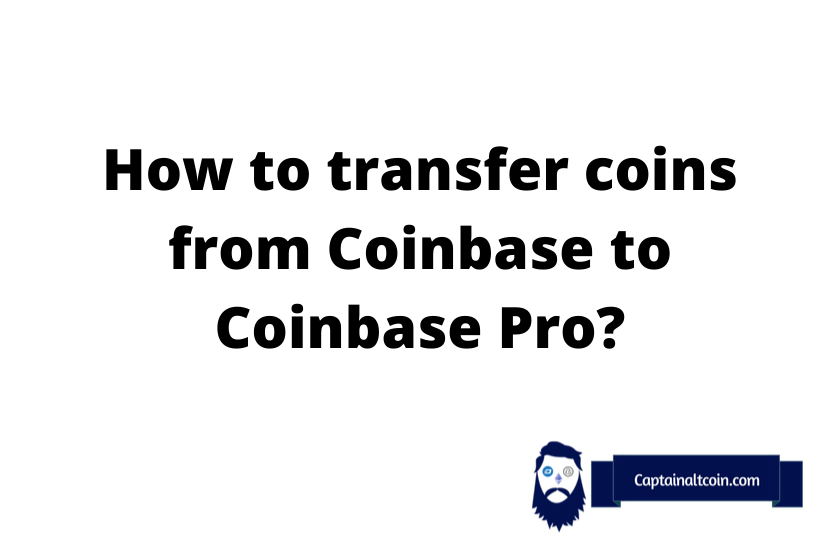 IMPORTANT WARNINGS
---
Trying to deposit a non-supported token may result in the loss of tokens.
Send a small test amount first
Beware when choosing the network which you want to use for sending crypto
Transferring from Coinbase to Coinbase Pro
---
Having two types of exchanges under one umbrella could confuse some people. However, Coinbase pro is mainly for traders who like to use the exchange functionality more than they would like to use simple Coinbase. On contrary, people who like to use simple Coinbase may want to just buy and sell, send or receive or do quick swaps for their coins.
Today we are going to see how you could move your funds from Coinbase to Coinbase Pro and start your formidable trading life. In contrast to most other transfer methods, here we will not send from Coinbase to Coinbase Pro but take from Coinbase at Coinbase Pro. Meaning you will have to be logged in to your Coinbase Pro and take your funds from your Coinbase account.
You can read here our complete comparison of Coinbase vs Coinbase Pro.
Also, please read our review of the Coinbase wallet.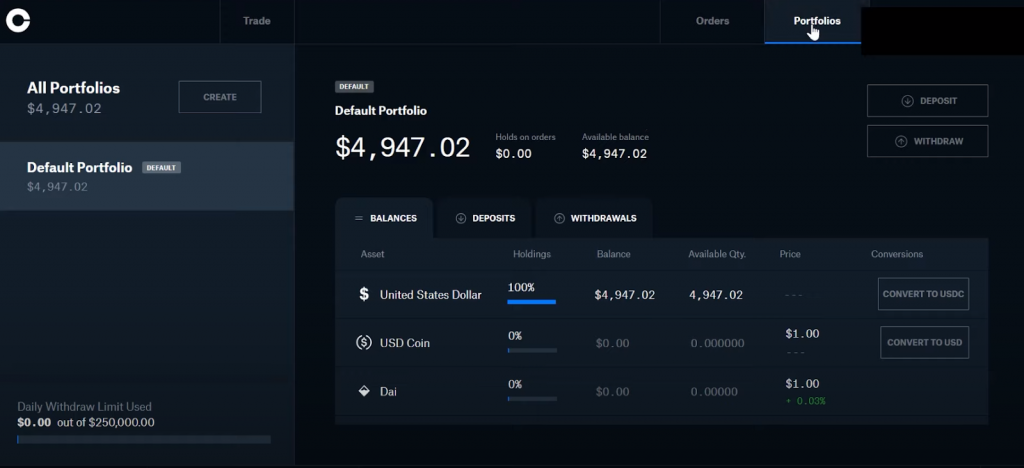 First, we open up our Coinbase Pro account. And we go to our Portfolio to see the assets we already have. You can see the number of your coins total and each coin's value itself as well. Click on the "deposit" button to start your transferring process.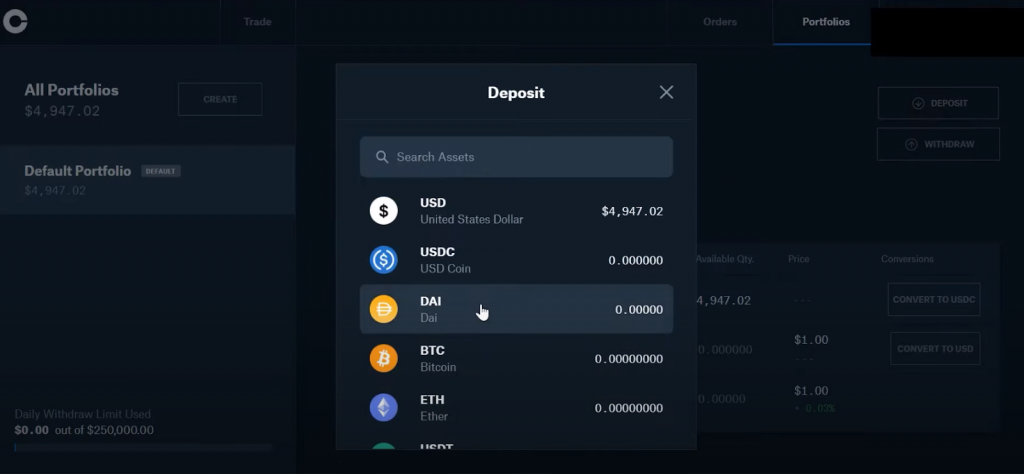 After you clicked the deposit button, you will have to pick the coin you want to deposit. Type the coin you want to deposit on the search bar to find it.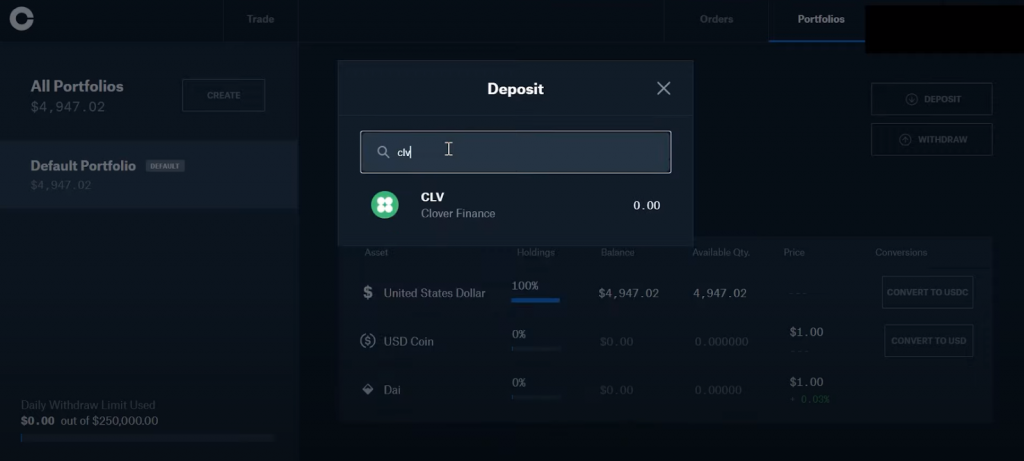 After you found the coin you are looking for, click on it and you will be redirected towards which method you want to deposit.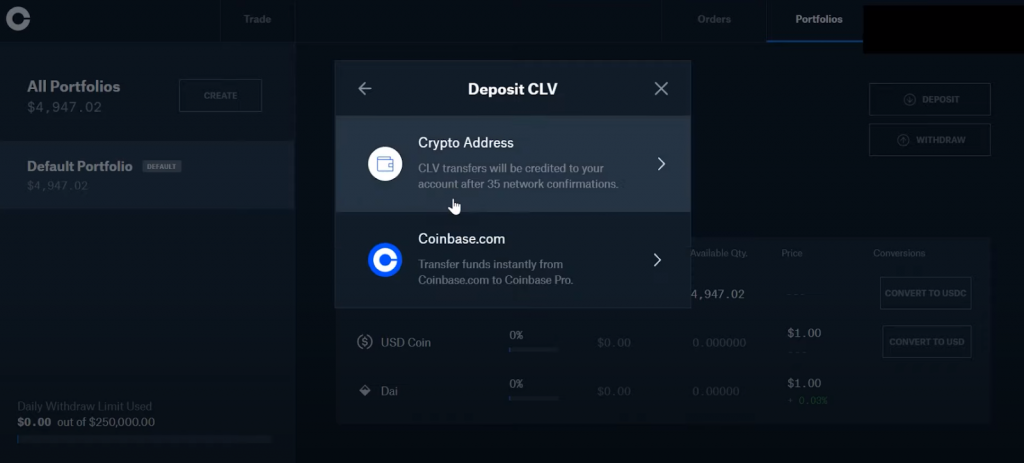 On this page, you could select crypto address, or you could select coinbase.com, since we are transferring from Coinbase, we will pick the second option and move to the next stage.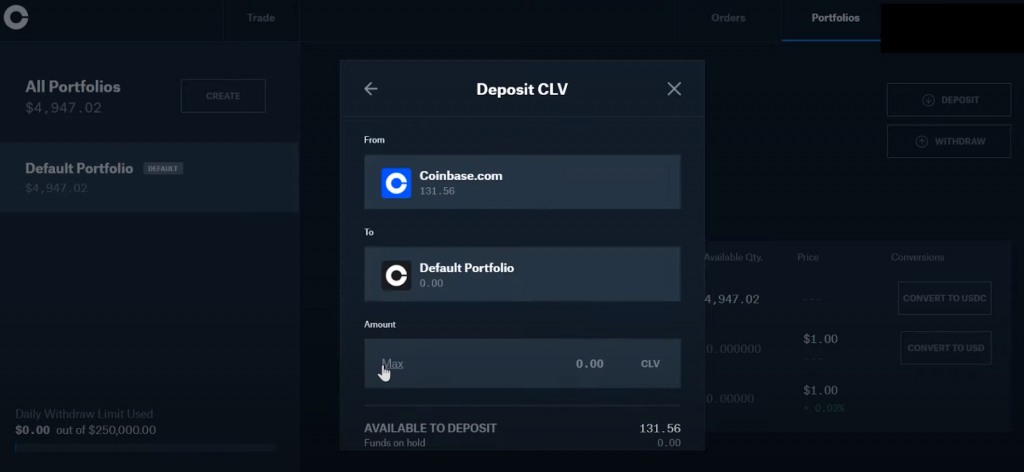 Here we will be selecting the amount. You can see how much you have available to deposit at the bottom, that will be the amount of the coin/token you are holding and not their value. You can see the "from" and the "to" there to make sure it's the right ones like the image above as well.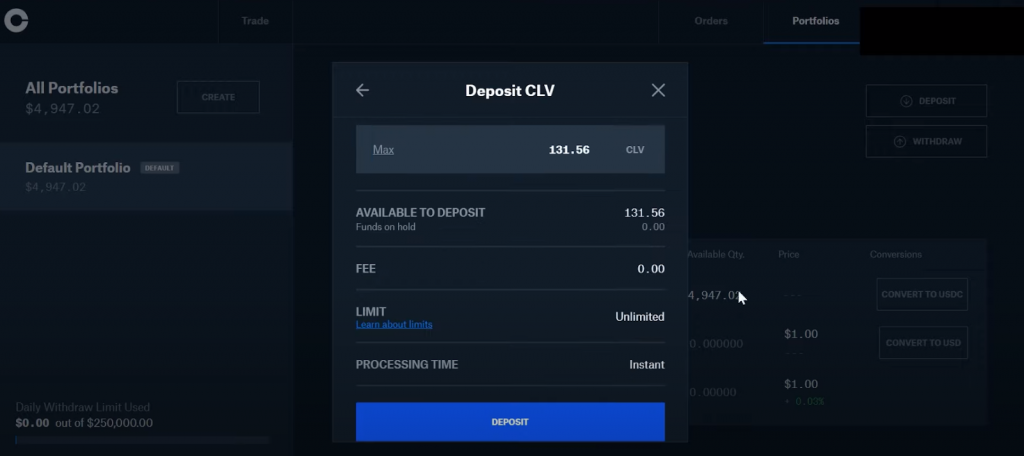 If you scroll down, you will see the fee and limit, which is none, since we are doing it from Coinbase to Coinbase Pro and there are no fees involved here, and there is no limit. There is also no need to pick a network, since it is between Coinbase itself, it will not be a problem to send it directly. It will not ask you which network, which is one less thing to worry about when you are moving your funds.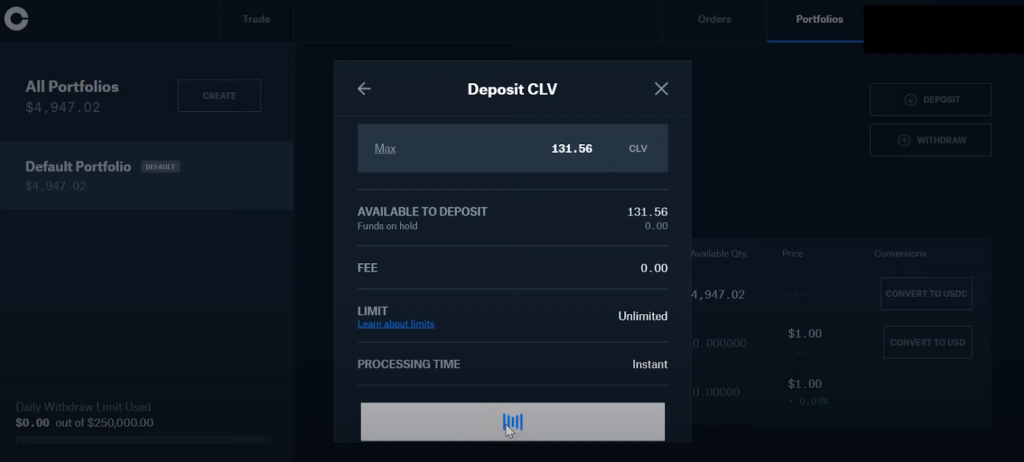 Clicking on the deposit button will be the last thing you need to do. After you clicked it, all of the funds you wanted to transfer will be sent from your Coinbase account to your Coinbase Pro account right away.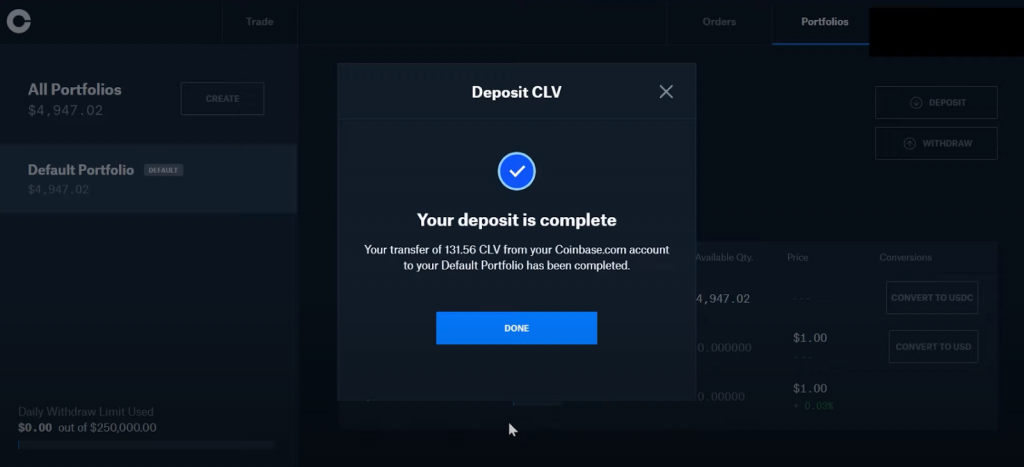 In order to make sure, you will get a confirmation page. You can see how much of which coin you moved from where to your Coinbase pro.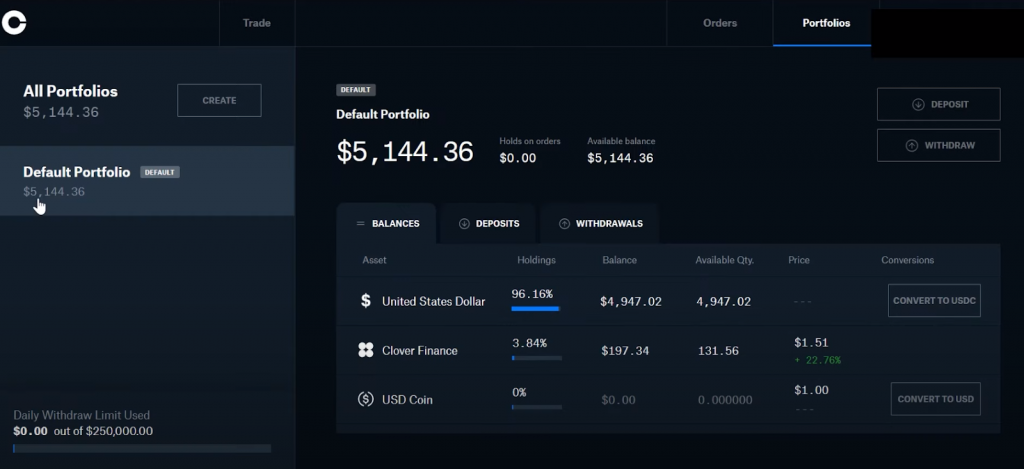 The transfer will be instant, so as soon as you close the tab, you will see the coins transferred right away. You can see your portfolio value increased, and on your assets, you will see the new coin as well, and how much it is worth too.
Read also:
FAQs
---
How much fee will I pay for transferring from Coinbase to Coinbase Pro?
---
The transfer between Coinbase and Coinbase Pro is free of charge. It will happen instantly and Coinbase will not charge anything for it.
Can I send my funds back to Coinbase?
---
Yes, you can, funds are as easily transferable between Coinbase Pro to Coinbase if you want to switch it that way. All you have to do is follow the steps but in the withdraw section instead of the deposit one.

CaptainAltcoin's writers and guest post authors may or may not have a vested interest in any of the mentioned projects and businesses. None of the content on CaptainAltcoin is investment advice nor is it a replacement for advice from a certified financial planner. The views expressed in this article are those of the author and do not necessarily reflect the official policy or position of CaptainAltcoin.com