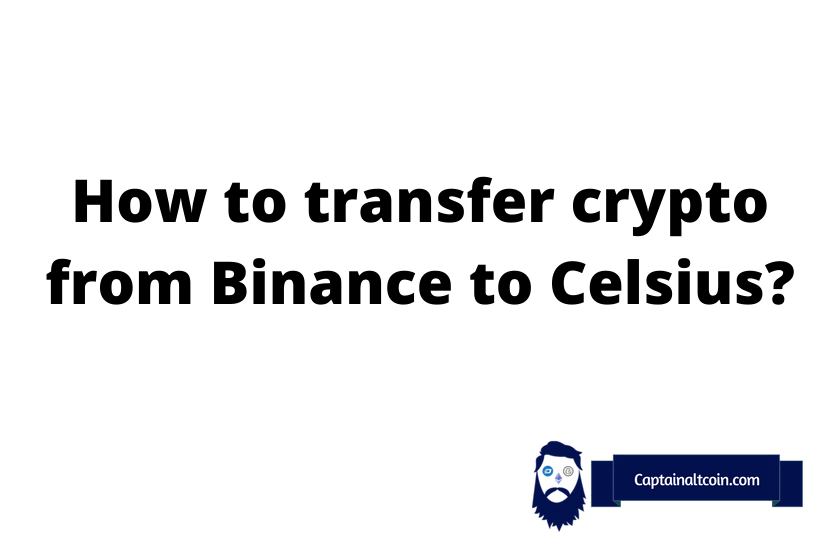 IMPORTANT WARNINGS
---
Trying to deposit a non-supported token may result in the loss of tokens.
Send a small test amount first
Beware when choosing the network which you want to use for sending crypto
Starting Binance Withdrawals
---
The crypto world has evolved a lot more than just investments these days, thanks to blockchain improvements there are many different things the crypto world started to use. Banking became the blueprint for what crypto is building, and Celsius is a crypto bank system. They offer all kinds of different services similar to banks but in the crypto world.

Binance is the largest exchange in the world. Today we are going to talk about Binance and how you could withdraw your coins from there and deposit them into Celsius. First of all, we start off with logging into our Binance account. Here on the main page, we see the "wallet" button and the "overview" button on that list. Click them to go to your Binance dashboard.


In the overview screen, we will be clicking the withdraw button to start out the withdrawal process.

Here on the withdrawal page, you will see a defaulted selected coin. If you want to withdraw another coin, click on it and you will be faced with a list.

On this list, pick the coin you want to withdraw. There are minimum withdrawals involved and also some coins have a higher fee, so you may want to calculate if withdrawing that coin would be cheaper, or trading for another cheap transaction fee coin and then withdrawing could be cheaper.

After you have selected your coin, we have the address box. In order to fill this box, we need to first get our deposit address from Celsius. Open up your Celsius app and let's find the deposit address.
Getting Celsius deposit address
---

On the main page of Celsius, you will see your dashboard. It will show you all the information regarding your own account and your earnings and assets.


On the bottom right corner of your app, you will see this icon. This will open up your menu and show you all the things you can do in Celsius.

On this menu, there will be multiple options to pick based on your needs. Today we are going to deposit and it is named receive on Celsius. Click on it to get your address.

Here you will be faced with an address with the default coin selected. Just like Binance had with withdrawal. And as the same move, if we want another coin, we will click on the coin name and select another.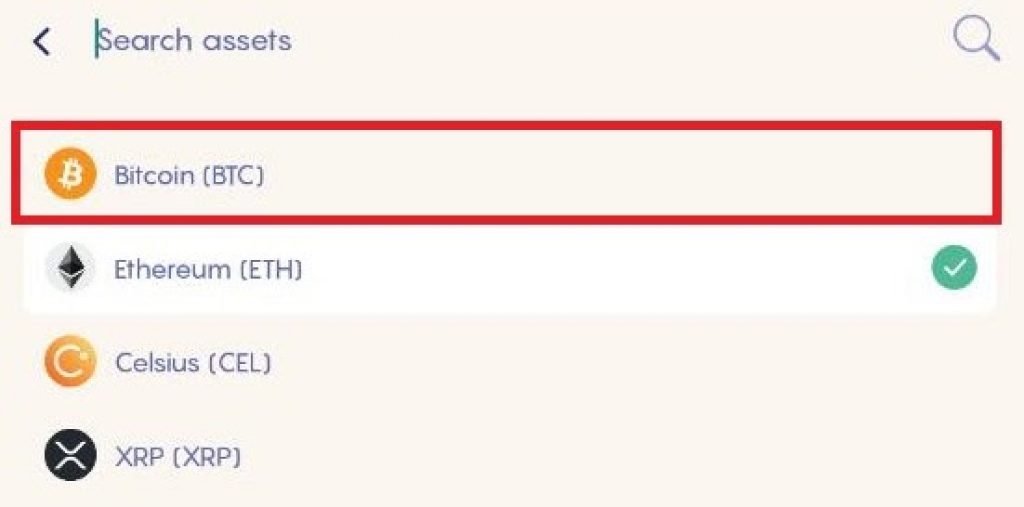 On this list, we will be faced with different coins. Pick the one you want to withdraw and go back to the address section again.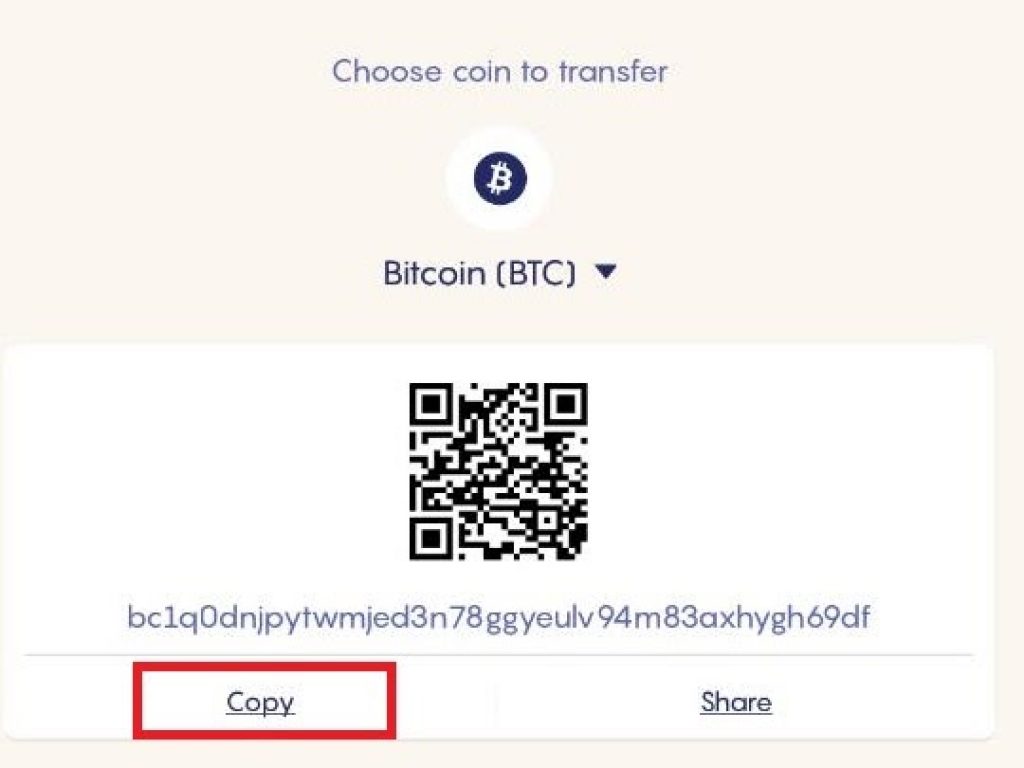 On the left bottom of the screen, you will see the "copy" button. Click on that and now it is time to get back to Binance to finish everything.
Finishing Binance withdrawal
---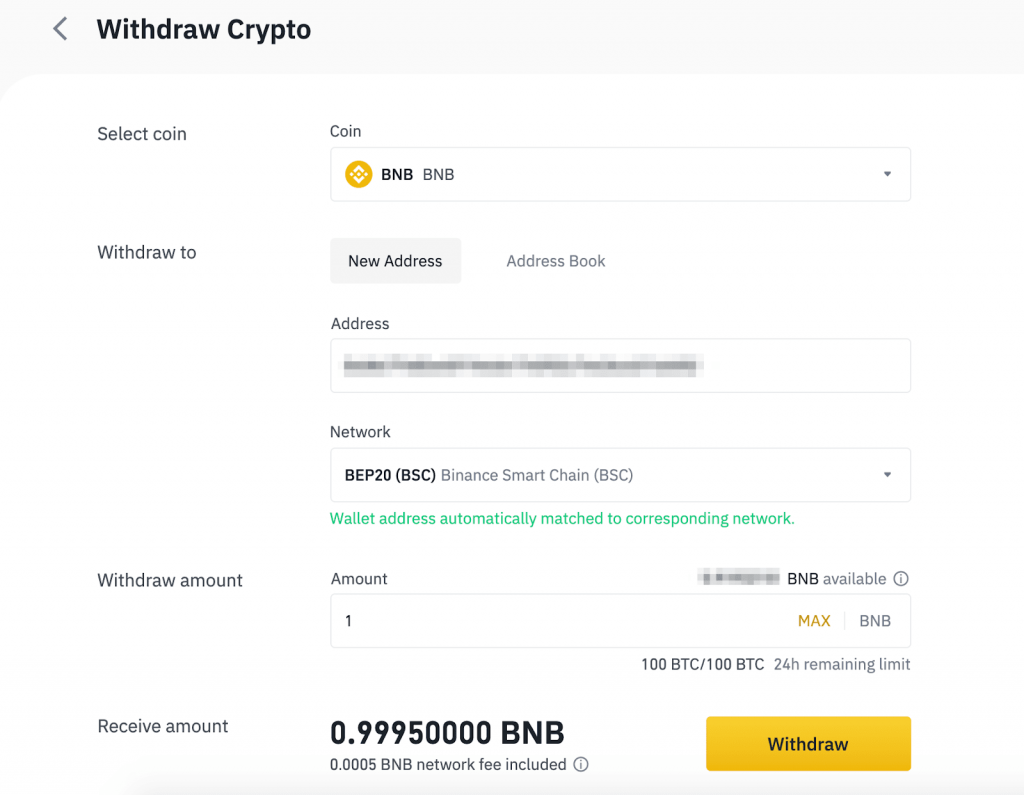 When you get the deposit address, we have nothing left needed. Now, all we have to do is fill that address box with the deposit address we just got. Do not forget to double-check networks, it is important because if you end up mistaking it, then you will not receive your funds. When you are done, click on the withdraw button to go to the last stage.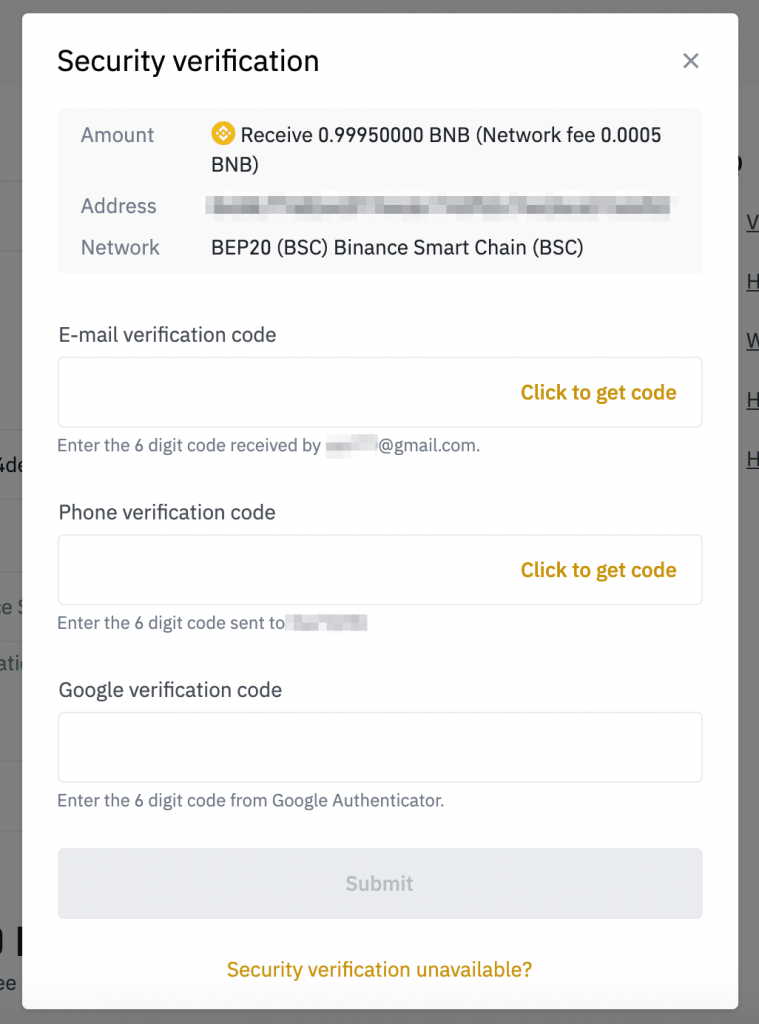 In the last step, we are going to see the security checkpoint to finish up. Enter the codes that you need to verify and when they are done just click on the "submit" button to finish.
That is it, you are now officially done and the money will be transferred from your Binance account to your Celsius account.
Read also:
FAQ
---
Does Binance have crypto withdrawal fees?
---
Binance charges different rates for different coins. This usually depends on the load of the networks, while some of them are cheap, others could be expensive. The same coin could cost you 1$ in one network, and 10$ in another, so picking the right coin matters a lot.
You can learn more about the Binance fee rates here.
Binance withdrawal failed, what do I do?
---
There could be a few reasons why your withdrawal could fail. First of all, if the coin you are trying to withdraw enters maintenance but is not there yet, it could be getting close and fail. Secondly, it could fail for your first try for no reason, whereas could pass on the second try. There are many other reasons, if you tried it a few more times and still fail, you could contact Binance support and ask for the reason.

CaptainAltcoin's writers and guest post authors may or may not have a vested interest in any of the mentioned projects and businesses. None of the content on CaptainAltcoin is investment advice nor is it a replacement for advice from a certified financial planner. The views expressed in this article are those of the author and do not necessarily reflect the official policy or position of CaptainAltcoin.com