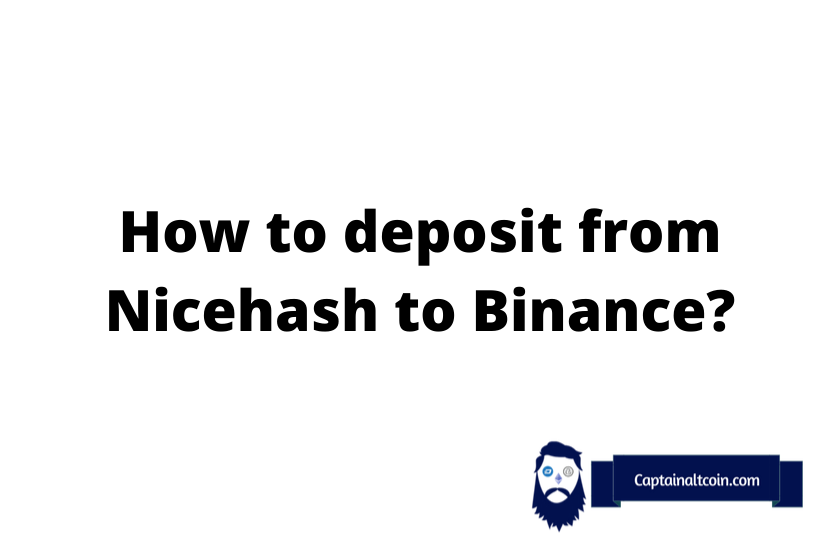 IMPORTANT WARNINGS
---
Trying to deposit a non-supported token may result in the loss of tokens.
Send a small test amount first
Beware when choosing the network which you want to use for sending crypto
How to Withdraw Cryptocurrency on Nicehash
---
Nicehash is a known mining software platform where miners could use to direct their machines towards a single point, making it faster to earn income. But how about withdrawing those incomes to Binance? Let us see how we can withdraw our earnings from Nicehash into our Binance account.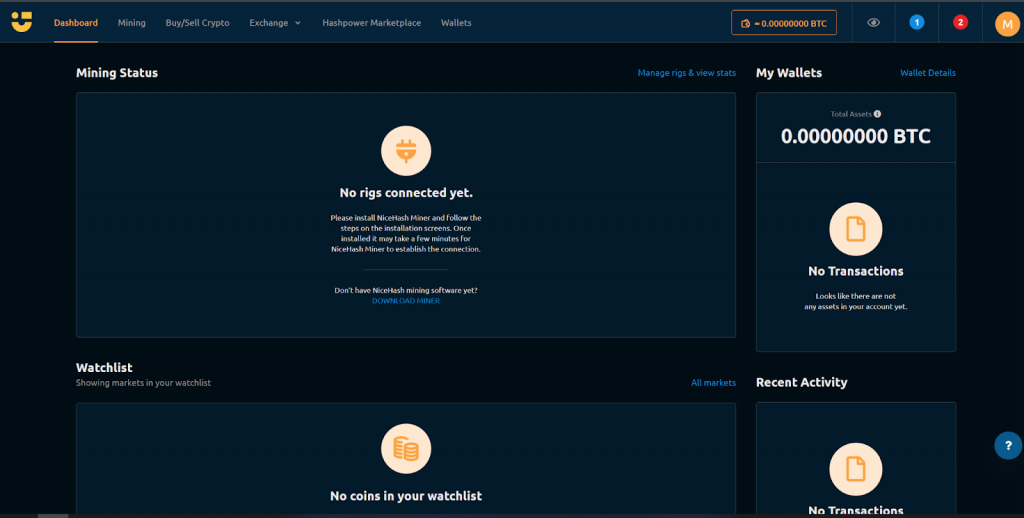 First, we log into our Nicehash account. If you have miners ready then they will be seen here. If you have any sort of income or amount saved up here, then you will get to see it on the dashboard. Click on your wallet at the top right corner and it will redirect you to assets.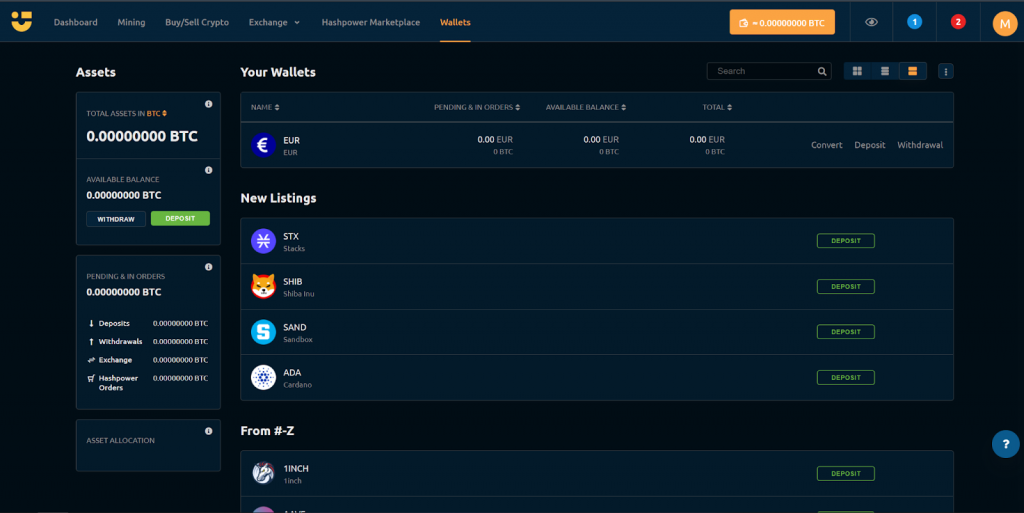 Here we see all the coins that we have, it could be the ones we mined, or it could be the ones we switched to. You could always mine one coin and then ask to keep it in another coin which Nicehash is nice enough to allow. Click on any coin you want to withdraw to start the process.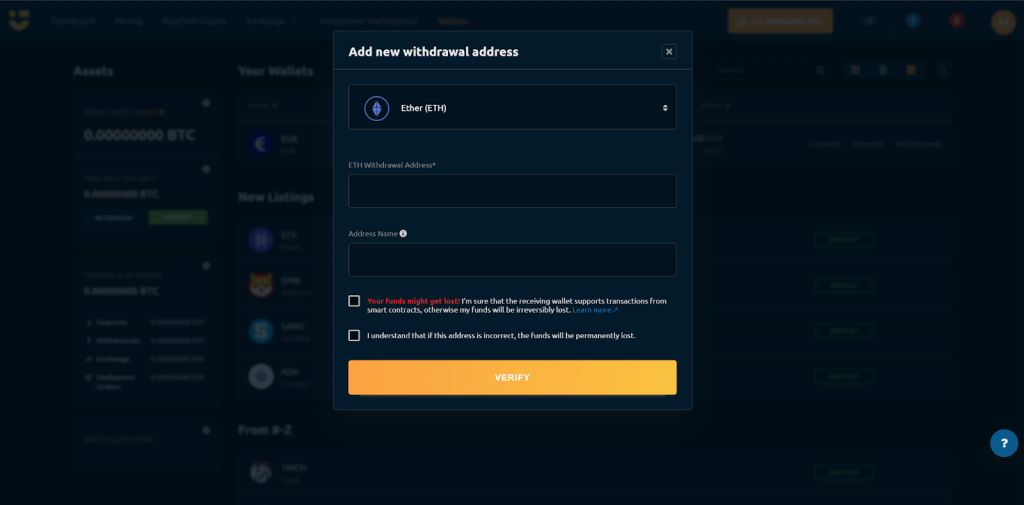 Here we will see the withdrawal screen. This means you have already selected the coin or you will select it by clicking on the coin and a drop-down menu will open up.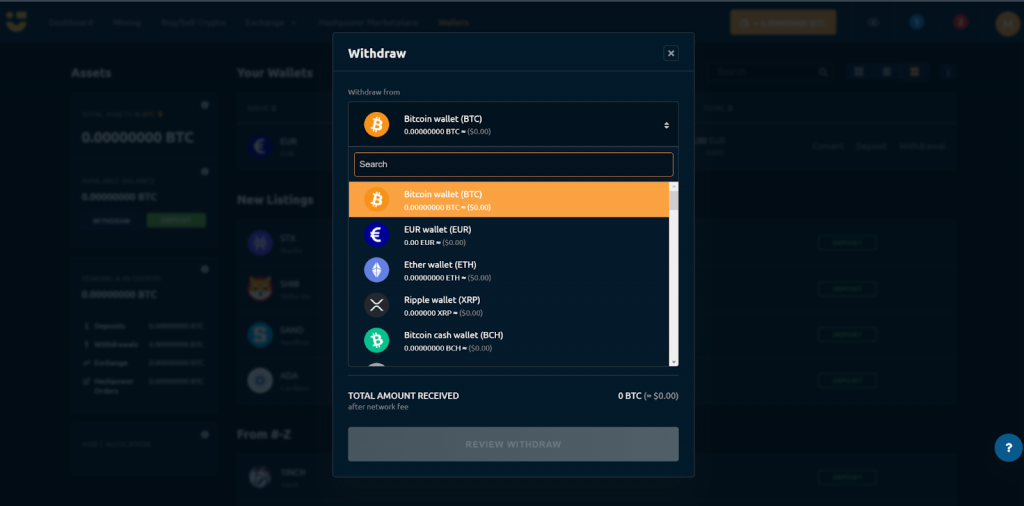 Here you can pick any coin you want to withdraw as long as you have over the minimum withdrawal threshold.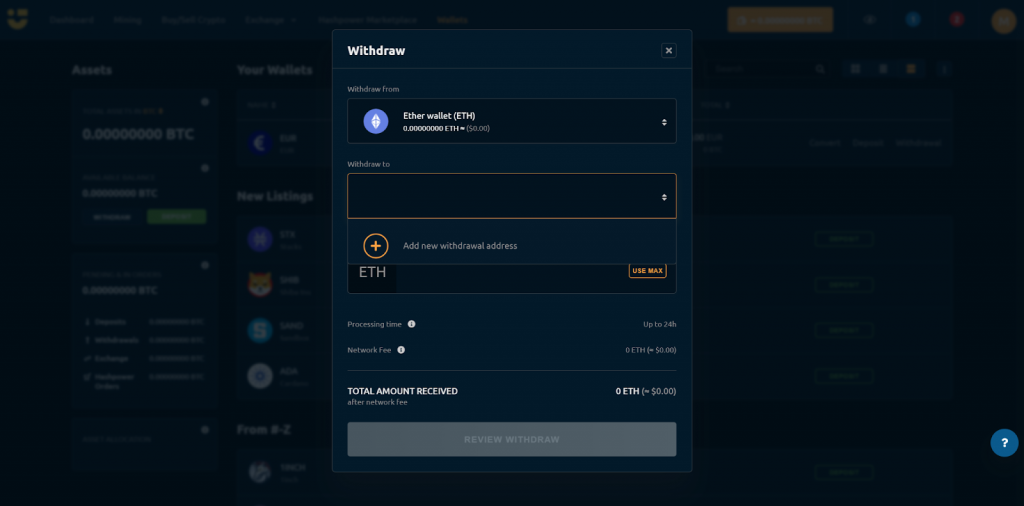 After you pick the coin, you will be asked to add an address. To do this part, we will go to Binance and get our deposit address from there. So let us move to Binance and then we will come back to Nicehash to finish withdrawing from here.
Visit Binance Now Visit Nicehash Now
Finding your Deposit address at Binance
---
Binance doesn't have any minimum deposit limit. Meaning you could send any dust leftover at Nicehash anytime you want to Binance and turn them into BNB with dust function.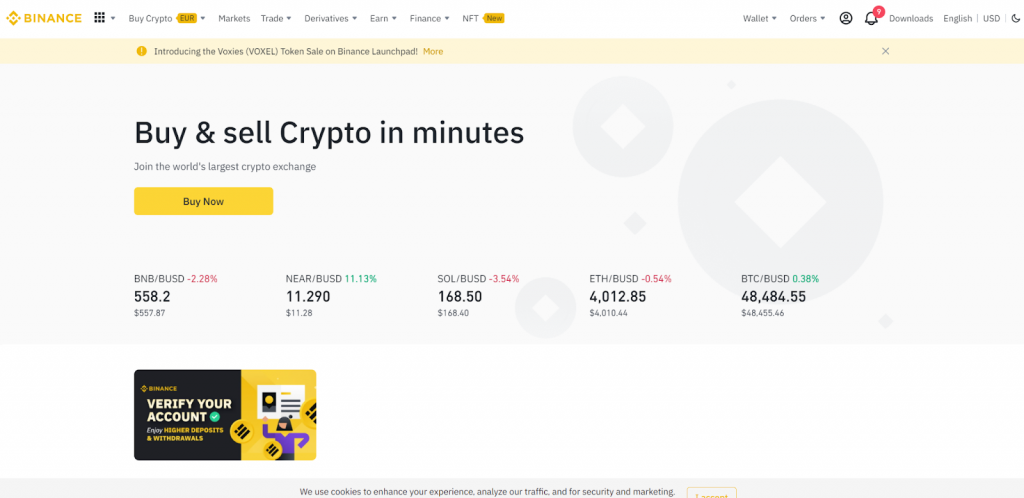 Go to Binance and log into your account. You will see the home page, to see the menu, click on the "wallet" button.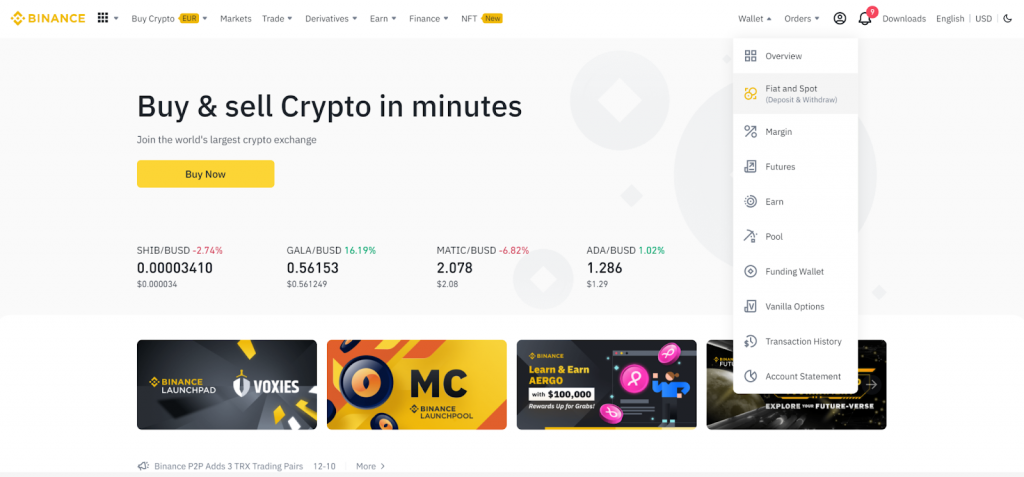 Here we will see the menu, click on the fiat&spot which also shows deposit & withdraw which is exactly what we want to do here.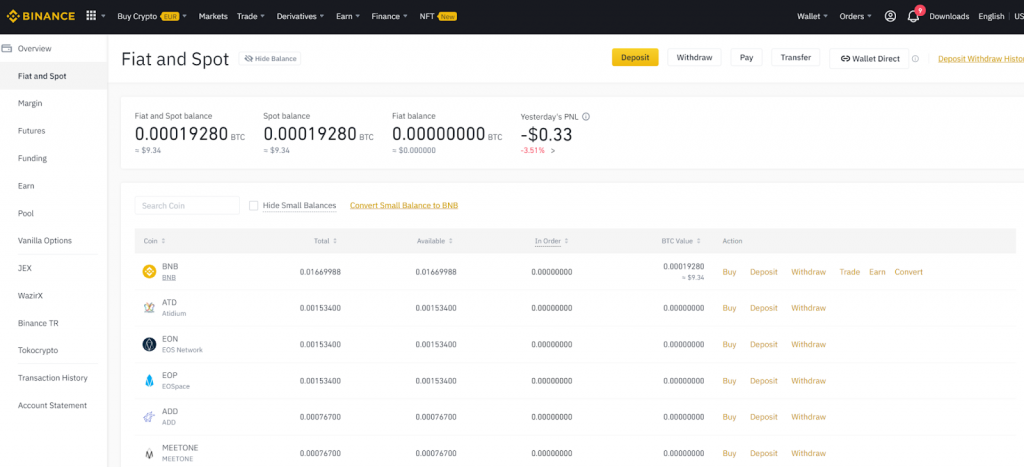 When you see this page, it means you are at your fund's screen. You can either click on the deposit at the top, or you could click on any deposit button right next to the coin you want to deposit.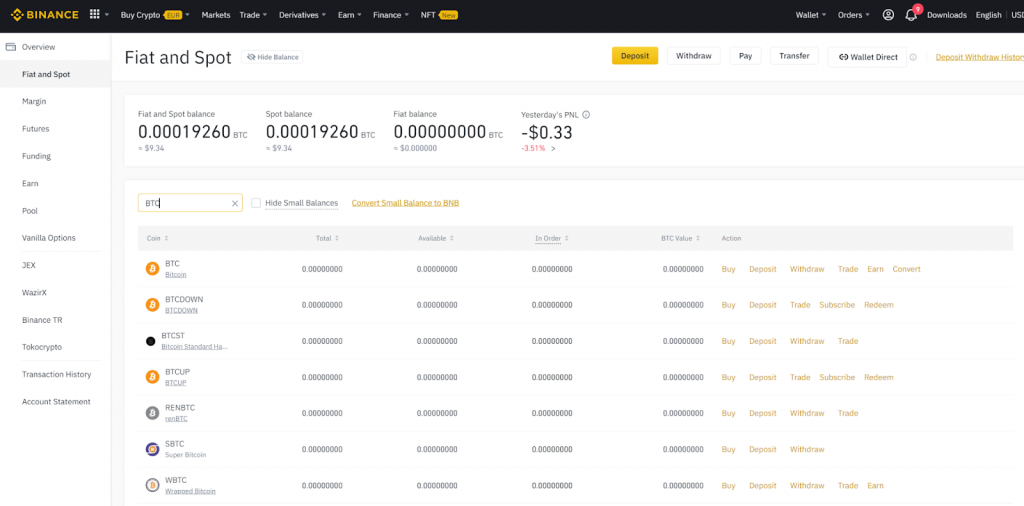 If you want to you could either use the search function here to find the coin you want to deposit, or you could do it on the next stage as well. The search bar is right above the coin list.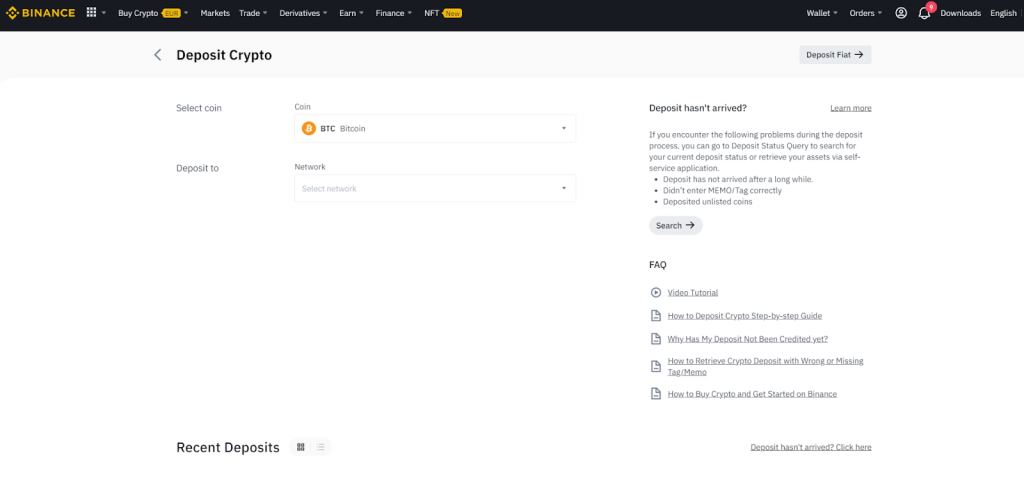 Here we see the deposit screen. It is still not late to change the cryptocurrency you want to pick. You could always go with another one. It is also vitally important to pick a good network. The most important part is that it should be accepted in both places.
After that, the most important part is to find a cheap and fast network. Since we are moving from one place to another, the network should be as fast and as cheap as possible.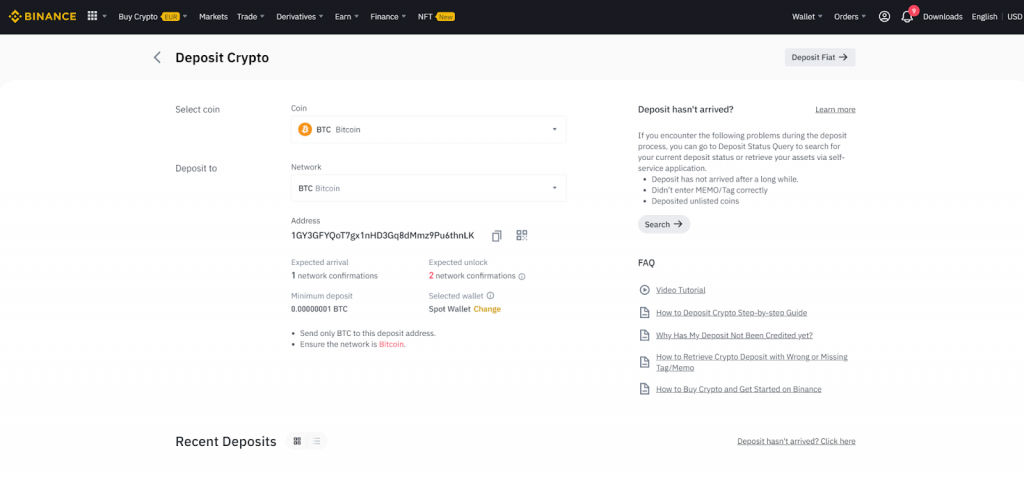 After we select both the coin and the network, we will be presented with the address. Copy this address somewhere safe before you move back to Nicehash. Do not close your Binance tab just yet, because you may want to check if your coins arrived or not after the transfer is done.
Back to Nicehash
---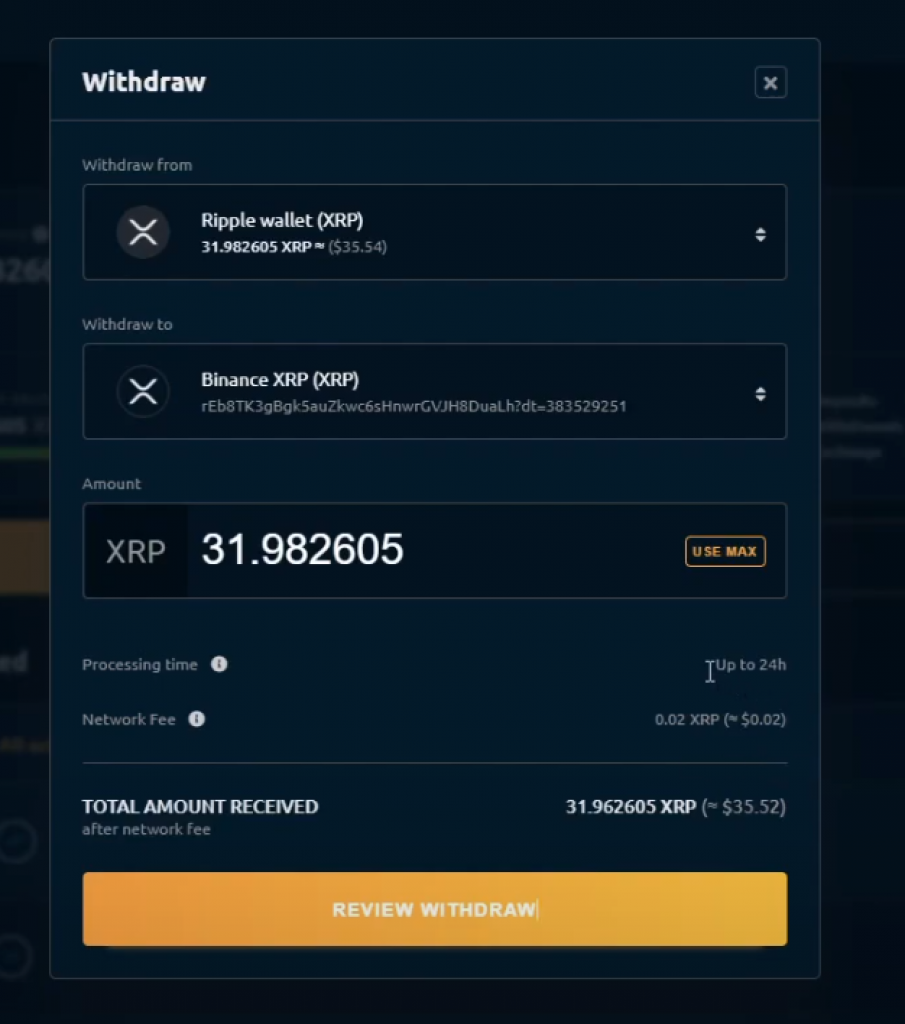 Back on the Nicehash withdrawal screen. Now we can see the coin we picked, paste the copied address, and enter the amount we want to withdraw. This will mean that we gave all the information we need to give. Click on "review withdraw" to go to the last stage of transferring.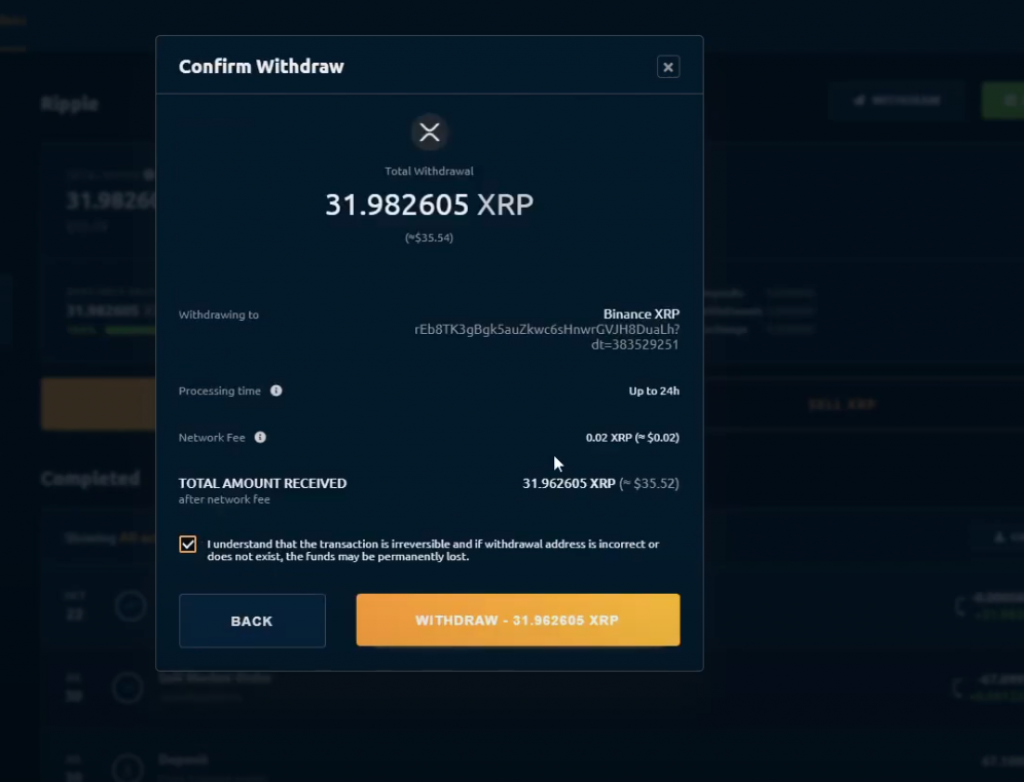 After you enter everything carefully and click review, we will see this confirmation screen. Double-check everything to make sure they are correct. If you are certain that all information is correct, click on Withdraw to finish the transfer.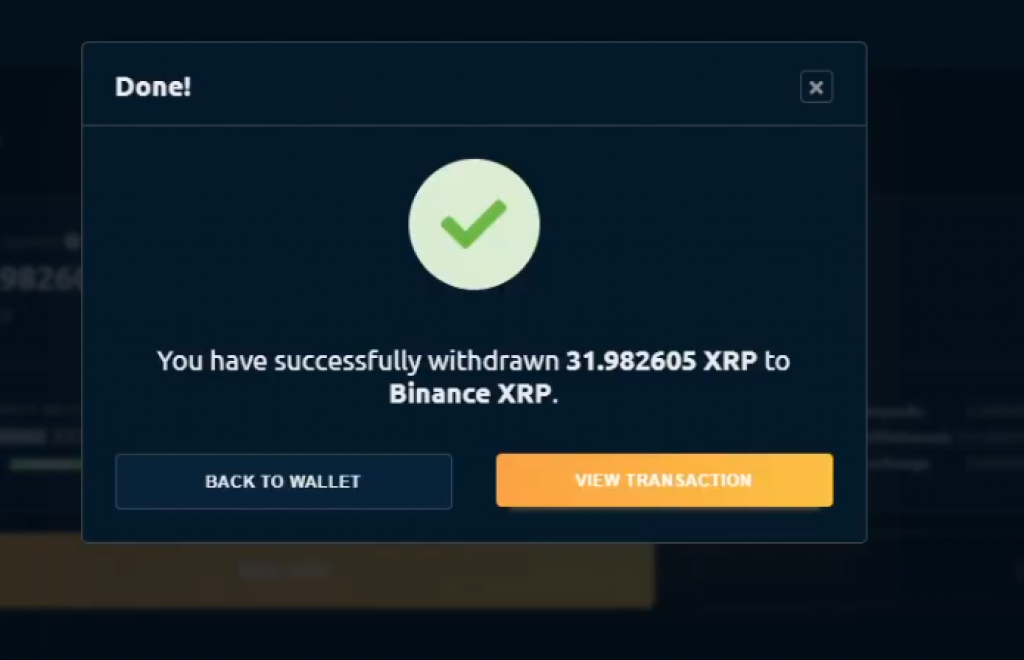 When you are done, you will see this notification. This means you are done and your coins are on their way to Binance.
Read also:

CaptainAltcoin's writers and guest post authors may or may not have a vested interest in any of the mentioned projects and businesses. None of the content on CaptainAltcoin is investment advice nor is it a replacement for advice from a certified financial planner. The views expressed in this article are those of the author and do not necessarily reflect the official policy or position of CaptainAltcoin.com