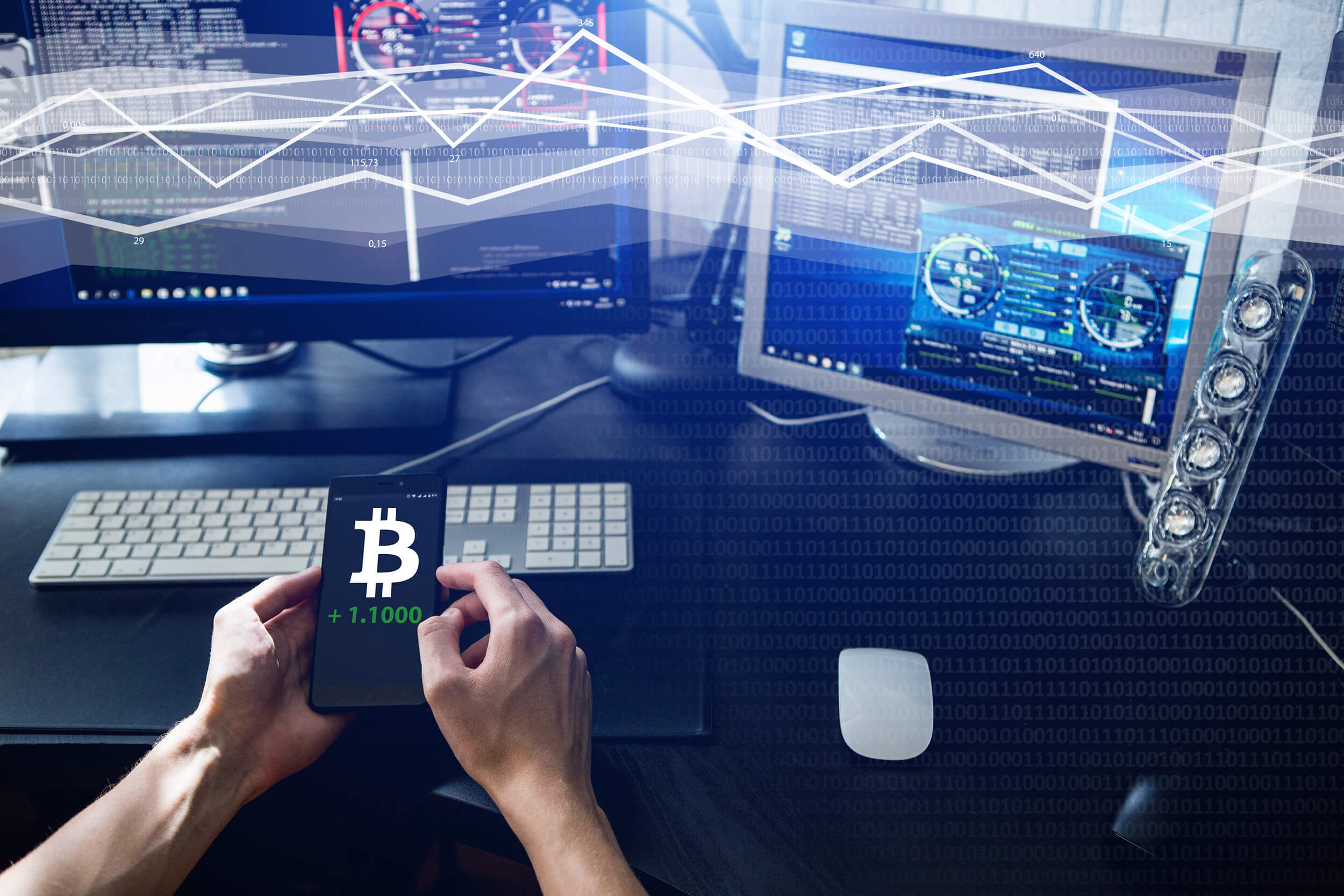 Cryptocurrency, the 21st-century digital currency continues to change the world with its flagship coin, Bitcoin. Expectedly, there has been an increased interest in the dynamics of this modern currency. Topics including cryptocurrency exchanges, trading and secure wallets have been well clarified by experts.
However, there are still areas of concern regarding the use of Bitcoin, one of which is the transfer of bitcoin to other cryptocurrencies. The conventional way to do Bitcoin transfers was to exchange Bitcoins for fiat money and then use that money to purchase other digital coins called altcoins.
More recently, the ability to transfer Bitcoin to other cryptocurrencies has become a new trend. In this article, the process of transferring Bitcoin to other cryptocurrencies is discussed:
Using A Bitcoin ATM
Bitcoin ATMs were invented as a response to the increasing adoption of bitcoin are rapidly being adopted too. As a testament, there are already over 7,000 Bitcoin ATMs in the world, regardless of its recent creation. There are three variations of these ATMs, the ones that convert your bitcoin to fiat currencies, the ones that allow you to buy and sell BTC in exchange for other cryptocurrencies and the ones that do both.
The ATMs that can allow users to buy and sell Bitcoin have made bitcoin transfers a localized action without a need for exchanges. The easy outlook of how to use bitcoin ATM is the edge of the ATM method of bitcoin transfers over others. They work by allowing users to withdraw from their personal bitcoin wallet to the wallet of the altcoin they are transferring to.
The prices of Bitcoins on ATMs are determined by their current exchange rate across other cryptocurrencies. However, Bitcoin ATM charges are quite high, currently set between 8 to 10% of the transaction amount. If you're using a Bitcoin ATM, it may ask for some proof of identity.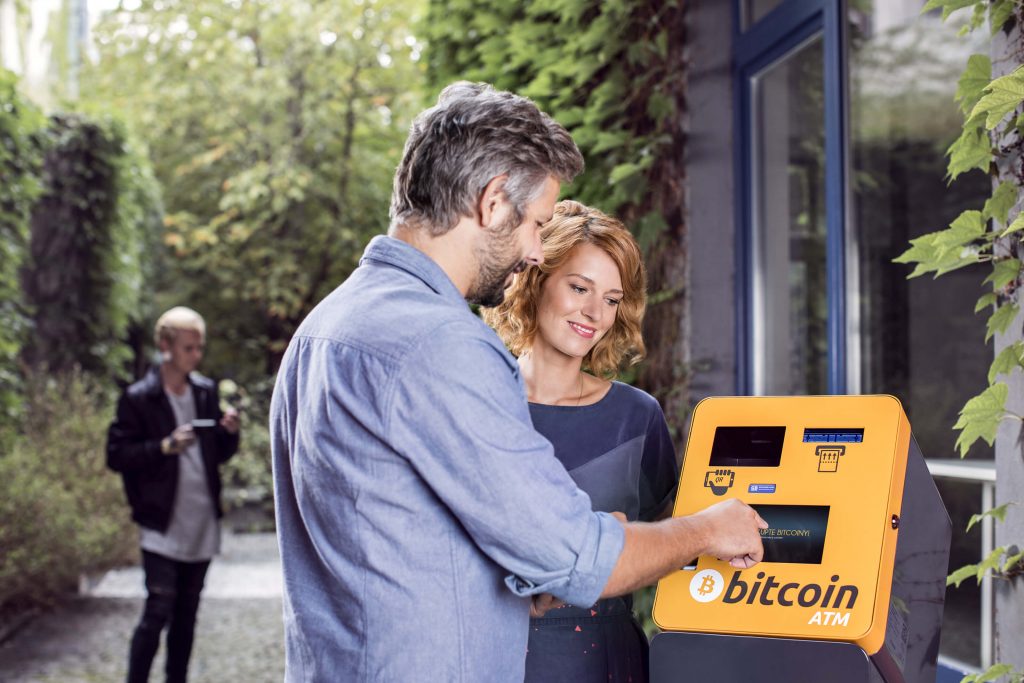 Use A Centralized Cryptocurrency Exchange (CEXs)
Many CEXs now offer services to do direct crypto-to-crypto conversions. Exchanges that provide this transfer option make it possible to transfer bitcoins to other stable coins very easily. Although the number of coins to transfer to is very limited and might be location restricted.
For example, Coinbase only allows the transfer of Bitcoin, Ethereum, Ethereum Classic, Litecoin, 0x, and Bitcoin Cash. It is also restricted to the United States with a plan to expand to other countries soon.
Crypto-to-crypto transactions on CEXs come with zero or minimal charges. This is a solution for individuals who already incur a lot of transaction fees from first changing to fiat money and then to the other crypto. However, the spread, difference between the highest selling price, and the lowest purchasing price is inevitable. The spread cost is often limited to about 1% of the transaction amount.
There are often QR code scans in the transaction process. You could either have a different wallet for both coins you are transacting between or take advantage of your CEX platform's wallet options.
Atomic Swapping
Atomic or token or crypto swapping works with Decentralized Cryptocurrency Exchanges (DEXs). It's a bitcoin transfer method that's automated, self-enforcing contracts that allow transactions between authorized cryptocurrency pairs at a predetermined rate. Examples of pairs include Bitcoin to Ethereum and Bitcoin to Litecoin.
Atomic swaps are initiated with a smart contract called hash timelock contract (HTCL). This smart contract requires two unique keys, which are:
A HashLock Key: This technology enables the locking of the contract with a unique key such that only the initiator of the transaction can access it. Thus, the transferred cryptocurrency is only credited to the initiator of the transaction when all parties have signed off on the transaction.
A TimeLock Key: The timelock aspect ensures that the transaction occurs within a specified timeframe; otherwise, the cryptocurrencies are returned to the initiator. A time lock key protects the transaction through time constraints.
Atomic swaps have become famous for protecting investors' investments, achieving a truly decentralized method of transaction, and reducing trading fees. As the technology behind atomic swaps, there has also been widespread adoption of the transfer method.
Takeaway:
The trading methods of bitcoin for other cryptocurrencies is notably easier than it's ever been earlier. The ease of transfers has also come with increased security measures taken to protect the interest of investors.
The guidelines of using a Bitcoin ATM, CEX, or atomic swap method must be carefully read and understood before initiating transactions with them. The exchange rates, spread, and the transaction fees of the transfers are also worth noticing.

CaptainAltcoin's writers and guest post authors may or may not have a vested interest in any of the mentioned projects and businesses. None of the content on CaptainAltcoin is investment advice nor is it a replacement for advice from a certified financial planner. The views expressed in this article are those of the author and do not necessarily reflect the official policy or position of CaptainAltcoin.com