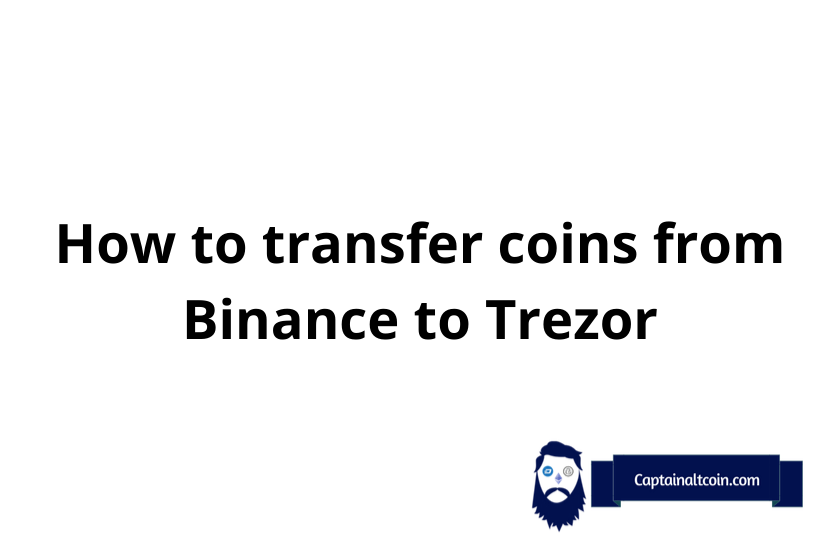 Trezor has made a lot of news in the past years. The claim to be "the most secure way to store coins' ' gave them a lot of credibilities when people realized it was true. It is certainly one of the best hardware wallets out there. Trezor and Ledger are the two most powerful hardware wallets in existence. People who would like to save their coins away from online attacks and in their pockets have picked either of them.
This has caused people to learn how they could move money around with a Trezor. Not only do you need to move money to your Trezor but you will need to move money out as well. In today's article, we will help you learn how to move money between Trezor and Binance. It is quite a simple task and all you need to know is how to do a transaction in crypto, nothing too complicated is involved.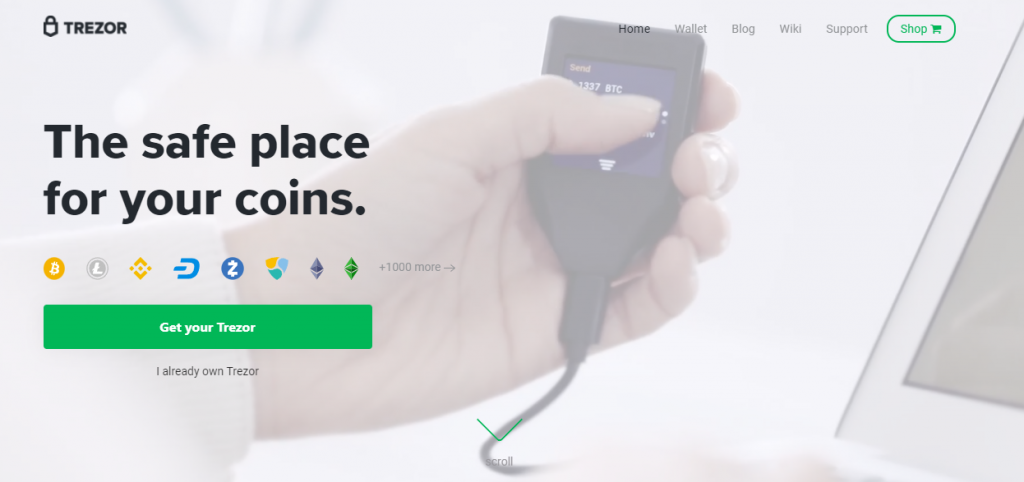 Steps on sending coins from Binance to Trezor
---
In order to move money around, first, you will need to open up your Trezor. Connect to your Trezor and log in to your account. Here you will be faced with a dropdown menu that will give you a list of all the coins you could store. Pick the coin you want and click on "receive". This will show you the address you have for your Trezor on that coin. Click on copy and you are done with the first step which is getting the address for your Trezor.
Secondly, you will need to go to Binance. Login to your Binance account, go to funds and click the coin you picked earlier on your Trezor. Here you click on withdraw for that coin. It will ask you the network, the amount, and the address you will send to. Paste the address you copied earlier from your Trezor, type the amount you want and the network you will send to and you are ready to send.
The last step you need to take is making sure everything fits, check the Trezor address again, check if the Binance withdrawal you pasted is the same, check the amount and the network. Basically do a double check on everything before you hit confirm. Binance will ask you for your 2FA before you withdraw and will send an email, type in both of them, and click confirm when you are ready. As soon as Binance confirms your request, it will be on the way to your Trezor account.
Steps on sending coins from Trezor to Binance
---
Moving money out of Trezor could be looking a little bit scarier, because of how the security system works and how Trezor would like to make sure it is actually you who is taking money out of your Trezor. What you need to do is first go to Binance and log in to your account. Here you will pick the coin and network that you want to receive the money from and click deposit because instead of "receive" Binance has "deposit". Here you will be given an address and you will copy that address.
Next up you will log in to your Trezor account and once again from the dropdown menu you will pick the coin you picked earlier. This time instead of "receive", we will pick "send" because we are now taking money out of the Trezor. Past the address on the address place and underneath you will have an amount that you would like to send.
You can send either max, or you can type in whatever amount you would like to send. Beneath that you will be asked the transaction fee cost, fast-normal-slow so that you can decide, even has custom if you would like to arrange it yourself.
Before you can confirm everything, double-check here as well. Afterward, you will hit confirm and it will send a confirmation to your Trezor device, you will need to have your device with you so that you could check the confirmation and if the address is correct. After double-checking on your device as well, click confirm on your device and it will be confirmed on the Trezor interface as well. This is all you needed to do, now your money is going to Binance.
Pay attention! Withdrawing coins from Binance, which network should I select?
---
Selecting the right network is probably the most important thing you need to check before you make any transactions. These days everything could be sent in multiple networks as well. So when you are moving money out of Binance, it will ask you multiple networks to choose from but Trezor only accepts a limited amount of them.
When you want to withdraw Bitcoin, Binance asks BEP2, BEP20, or Bitcoin network, this is because they do have BTC wrapped in the other networks as well and it is understandable to give that option. However for you to get your Bitcoins, you will need to pick the Bitcoin network and not anything else. The same goes for ETH, you will need to pick the ETH network (erc20). Double-check with your Trezor suite or any other wallet you are using to make sure you are sending it to the right wallet. 
You could also alternatively download another wallet like Metamask and connect it to your Trezor to make it easier for you to pick networks as well. However, no matter where you are withdrawing, it will be based on what Trezor accepts and not what Binance can send.
Read also:
FAQs
---

CaptainAltcoin's writers and guest post authors may or may not have a vested interest in any of the mentioned projects and businesses. None of the content on CaptainAltcoin is investment advice nor is it a replacement for advice from a certified financial planner. The views expressed in this article are those of the author and do not necessarily reflect the official policy or position of CaptainAltcoin.com