Online trading platform IQ Option enables its users to trade a wide range of financial instruments and assets such as Forex, Stocks, Binary Options and last but not the least Cryptocurrencies.
It was founded by IQ Option Ltd in 2003 and since introduction, it soon came to be one of the fastest growing online trading platforms. IQ Option reported to have more than 20 million accounts opened for the platform around the world.
IQ Option acquired their Cyprus Securities and Exchange Commission (CySec) license back in 2014 and their license number is 247/14. Meaning that the company has been considered MiFID compliant by the CySec. Based on that, IQ Option are free to offer their financial services inside the European Economic Area (EEA). The company is also registered with most of the major European regulatory agencies such as UK's FCA, Italy's Consob, German's BaFIN and France's Regafi.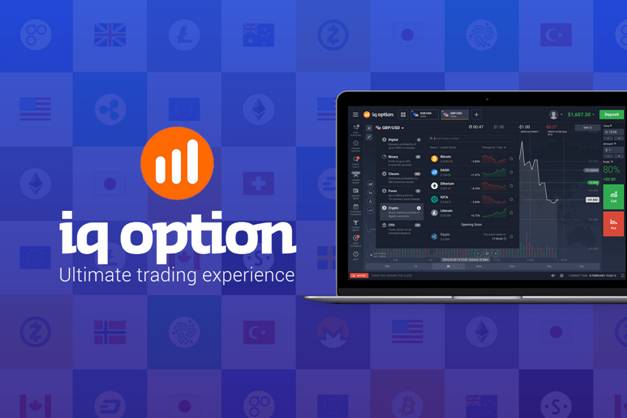 Risk Warning: Your capital might be at risk.
We will go through the trading platform's site and provide our full evaluation of the services offered.
What can IQ Option offer?
Being a massive trading platform, IQ Option has recently expanded their product offering quite radically. Besides their binary option offering, their focus lately turned to cryptocurrencies. Most of the top market-cap cryptocurrencies are supported, starting with Bitcoin and Bitcoin Cash, and wrapping up with IOTA, Dash and Monero.
The CFD (Contracts for Difference) section is mostly focused on cryptocurrencies as well. The Foreign Exchange (FOREX) product category is the largest, offering major and exotic currencies. Digital Options are special options which offer return percentages of up to 900%. This section of the product selection covers currency pairs exclusively.
Contract for Difference on Stocks – Trading CFDs on stocks from over 7485 different companies, including even the most successful companies listed on the NYSE and NASDAQ.
Cryptocurrencies – It is possible to trade 12 of the top digital currencies including BitCoin, Ethereum, Litecoin, Ripple, Monero, Zcash, Omisego, IOTA and Dash.
Exchange Traded Funds (ETFs) – ETFs function by following commodities, indices and baskets of assets. ETFs trading are rather new product. It can be traded same as common stocks, giving option to traders to choose from more than 4000 different ETFs.
Foreign Exchange – Forex or FX trading is the most popular trading market and trading platform offers access to around 188 currency trading pairs. It enables users to easily trade almost any foreign currency pair of the likening.
Options – It is possible to speculate on the price of a number of different assets, which include currencies, stocks, indices and commodities. The trading platform offers, at the moment, access to over 10 million options.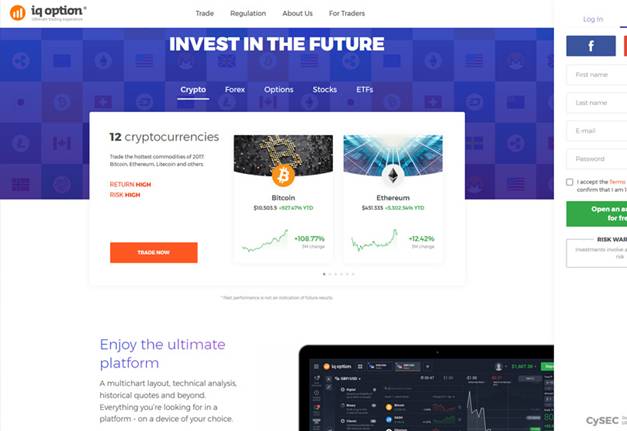 Opening of Demo or Live Account
For the beginners wanting to try trading and learn how to give orders, they can open a demo account with deposited funds available for making virtual trades in the real-time market conditions. You can open a live account and deposit just $10, which is the lowest minimum deposit possible, and you can start trading in no time. At the moment, IQ Option offers two trading accounts:
– Real Account. You can start trading with the minimum required deposit of $10 and there are no restrictions on trading features. You will get access to over 70 assets and all requests for withdrawal are processed inside 24 hours. With access to Real Account, you can even enter different trading competitions organized by the IQ Option (available only for the users outside of the EU).
– VIP Account. If you are a serious or professional investor and able to deposit more than $3,000 you can open a VIP Account. It includes all the features available on the Real Account plus a personal manager who will help you with any issues or questions. Additional feature for the VIP account holders is a monthly report on your trading activities prepared by the platform's analysts. The report gives you a feedback on your performance which can be very useful for future trading.
Options to Sign up
Most simple way to sign up is to open an account by providing your email address, your details and your password and you can proceed easily. But like many other popular web sites, you can sign up with your Facebook or Google account.
After you finish signing up, you can instantly start trading with your Demo Account, or you can deposit funds to your Real Account and start trading for real. The platform will inform you that your demo and real account have been created.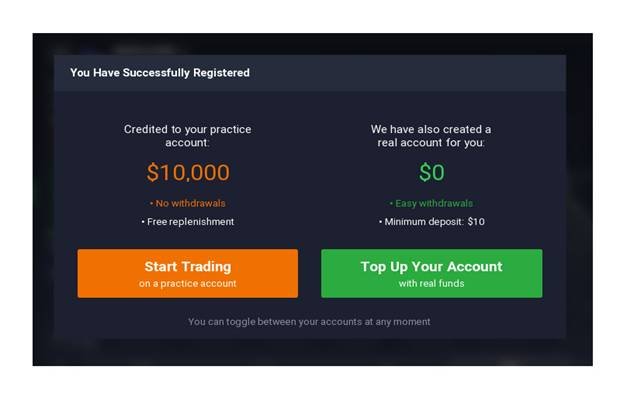 Most of the industry peers are using mainstream trading platforms such as MT4. IQ Option trading platform is in-house developed platform, which is doing a rather good job trading mechanics-wise and makes navigating the site an enjoyable experience. The trading platform features an attractive interface, and it is available in web-based as well as downloadable formats. Unfortunately, the downloadable version of the software is in essence a replica of the web-based trading platform, with the same features and shortcomings. For the users of demo account, platform also provides the possibility to trade with all of the underlying assets. This enables users to easily and quickly switch between offered products. You can use many charting tools on the platform, ranging from Bollinger bands to moving averages that will help you make better decision for trading.
User Interface
With the search option, users can smoothly find their preferred cryptocurrencies and make analysis of the latest and up to date information. IQ Option trading platform besides offering BitCoin and Ethereum, additionally provides trading in other cryptocurrencies such as Dash, Ethereum Classic, IOTA, Ripple, Litecoin and Monero.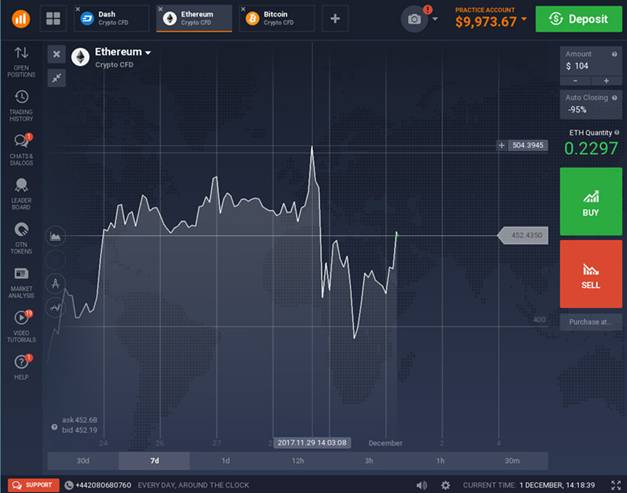 Risk Warning: Your capital might be at risk.
The trading platform has simple to use links to other options such as chats, trading history and customer support. In case of any problems, there is option to quickly open up a chat with the support team. There is also a very important and useable resources section where you can find materials for education and training. In addition, you can find short training video on the site. There is no need to exit your demo accounts in order to access these resources.
There is difference between demo version of the account and the real account version. The beginners can learn and improve their trading skills by using the $10,000 of virtual funds that come with the demo account. These funds are replenished in case the trades are bad, so the traders have constant funds to test out their strategies.
How to Earn OTN Tokens
IQ Option is trying to secure that users who are trading in cryptocurrencies on the site are rewarded an extra bonus in the form of OTN Tokens. The Open Trading Network in cooperation with IQ Option have developed a system that sees users who are trading on the site being rewarded with OTN Tokens. Making more trades, users become eligible to more and more OTN tokens to receive. The extra bonus in the form of OTN tokens is currently being allocated via weekly distributions or "emissions".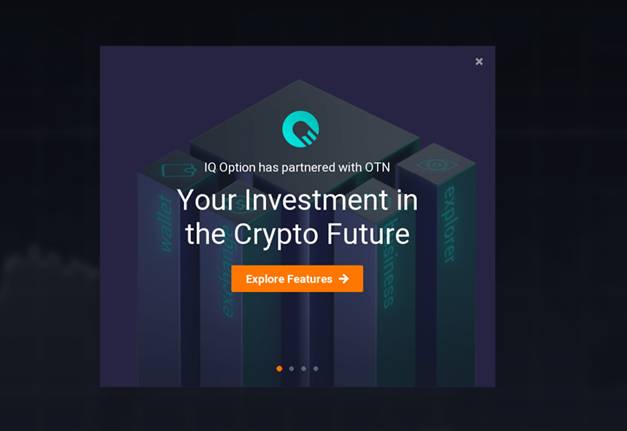 With received OTN tokens users can pay commission fees on the trading platform in accordance with the internal IQ Option rate; the users of the IQ Option trading platform are rewarded for their trading activities through a model that seeks to relieve future trading on the platform.
More Options
Large amount of focus, IQ Option gives to its users and enables users of the platform to trade with reliance by including a number of different options that significantly improve the general experience of trading.
These options include:
Payment Options
There are lots of different methods to deposit or withdraw your funds from your trading accounts opened with IQ Option. At the moment, users can deposit or withdraw their funds via debit services such as Maestro and Visa electron or credit cards such as Visa and Master Card. Users can also choose to manage their funds via host of payment processors such as Skrill, WebMoney, Cash U, Neteller and Moneybookers. Users can also choose to process their payments via Wire Transfer. The current minimum withdrawal amount is set at $2, while the estimated time to receive back your funds is 1 business day.
Due to the regulations in force in the EU, if you want to make your first deposit, you will need to go through verification process. During the process you will have to provide information about your phone, personal information, your trading experience and you will have to upload your photo identification. Other countries may have different requirements and you will also need to make verification when withdrawing funds from the account.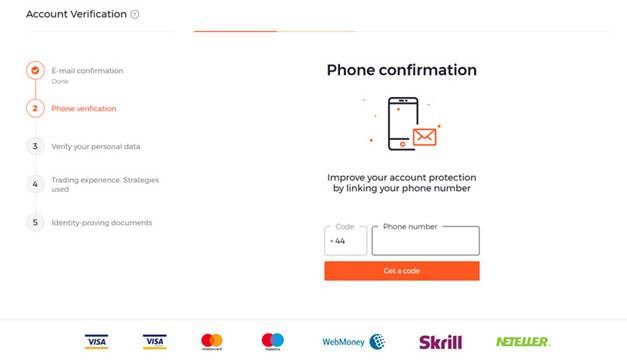 Going Mobile
In addition to a mobile web trading solution, IQ Option offers a specific mobile application. These two options provide users with more flexibility for trading on the go. With intuitive and clean graphical interface, the app is simple to use. You can find most of the charting options available on the web based platform. The mobile app also supports push notifications and users are able to set key trading levels which, if breached at any time, will result in alerts. The trading platform is available on Android and iOS devices and the app works both on tablets as well as smart phones.

Binary Option Tournaments
The users based outside of the European Union are offered an opportunity to try out their trading skills versus other traders via numerous Binary Option tournaments. Tournament are held very frequently and last for around 30 minutes. Users can enter tournament for a small fee. Upon entering the tournament, contestants are given $10k in virtual funds and at the tournament, the most successful trader, the one with highest return, wins a reward.
The reward is usually connected to the number of users who entered the tournament or the reward can be fixed. The highest possible reward for the winner is to get a payment of up to 100x the entry fee paid. In case the users spend their virtual money, they can repay the entry fee and continue to be the part of the tournament. It is a great way for users to test their trading knowledge and strategies and see how other traders are setting their orders.
Please be aware, that it is possible to lose your entry fees when you participate in Binary Option tournaments.
Available Resources for Education and Training
As already stated, IQ Option provides massive amount of data for all its users. The site includes training resources that can help beginners as well as more experienced users. You can find different trading videos, many webinars and tutorials. Furthermore, users can also access to e-books database and a FAQ section with most of the common questions covered. Available resources for education and training provide precious information to beginners and experienced traders.
Customer Service
Regarding the IQ Option support team, users can contact them via email, contact form and chat function. Information on the site claims to respond to all questions inside 46 seconds and targets to settle all open tickets within 24 minutes. At the moment, the support team consists of around 83 customer service specialist and those traders who need a more specialized and tailor made service can upgrade to the VIP account. By opening a VIP account, the traders are assigned with a personal account manager.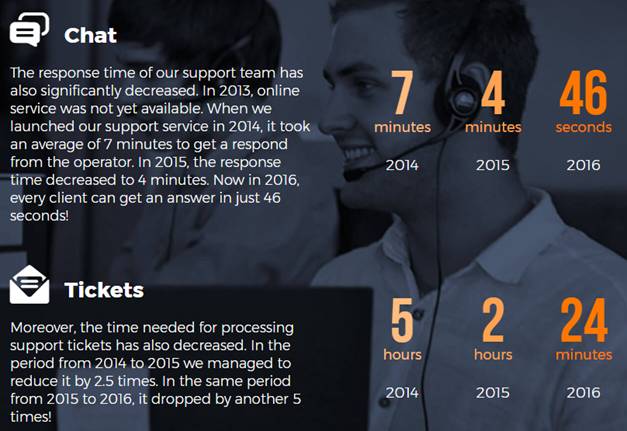 The focus of IQ Option remains international and targets to provide to traders all over the world. IQ Option trading platform gives the opportunity to trade in a range of different currencies such as USD, GBP, EUR, Yuan, RZB, TRY, IDR and MYR. Besides all stated above, the site provides support in different languages such as English, French, Italian, Spanish, Portuguese, Chinese, Korean, Arabic, German, Turkish, Thai, Hindi, Urdu and Norwegian.
The site does not offer its trading services to citizens or residents of the United States of America, Australia, Canada, Belgium, Israel, Palestine, Japan, Sudan, Syria, Iran, North Korea and Russian Federation due to the diversity of various regulations.
The company is compliant with the required standards of identification and users should be aware that during the registration process for trading account, they must provide their personal data and confirm their email address and telephone contact number. The users will be unable to finish their account registration if they fail to adhere to the identification process.
– After you deposit funds to your account, you will be required to disclose additional personal information in order to finish account registration. The platform will require copies of your personal identification documents such as: Passport or National ID Card issued by a Government Authority.
– Utility Bill or Bank Statement will be also required from EU residents as a proof of your latest address.
Is it a Scam or Safe to Use?
During the preparation of this overview and searching for more information on the web about IQ Option Trading Platform, we have found a number of complaints from people saying that the site was a scam. Reasons for complaints range from that they disabled a user's account thus disabling the option to withdraw his funds and a lot of dissatisfied users who have lost their money trading on the platform.
But internet is full of positive and welcoming comments about the trading platform and the company. It is obvious that those who seemed to have had problems have written their complaints all over the internet.
Is IQ Option legit? From our point of view, IQ option is not a scam. The company is compliant with tight regulations by the EU with a high revenue turnover, register business offices and the web site of great quality and trading platform.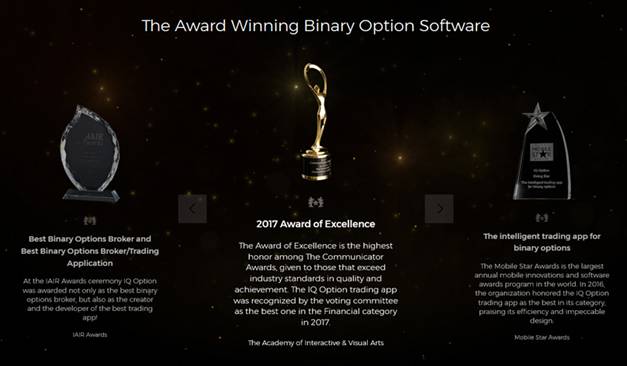 Resume
Considering that it provides its users with a great amount of value, IQ Option trading platform is quite striking. Platform is trustworthy and accountable regarding the level of transparency, functionality and compliance with the latest financial regulations giving its users the level of security they need for their funds.
The web site trading experience is mostly sleek and the User Interface of the platform is very easy to steer. Wide variety of features available on the trading platform are more than enough for professional traders but at the same time simple for the beginners to smoothly learn and practice the process of trading.
Having more than 14 million accounts and processing 3 million trades per day, IQ option is a trading platform on the rise. The average number of transactions made per day, from 2013 to 2014 the number increased by almost 70 times, and from 2014 to 2015 by more than 5 times. Trade volume has also increased. From 2013 to 2014 it grew by 50 times and over the next year by 10 times. Today the platform manages trading volume of $11 billion per month and makes payments to its users in amount of around $5.7 million on the monthly basis.
Like every other system, the platform has its shortcomings. Users who want to have more interaction with a customer service agent could be unsatisfied with the two provided levels of account. If you want to have a constant interaction with a dedicated account manager you have to deposit $3,000. This amount can be too much for some users.
Due to the high popularity among traders around the world and the fact that IQ Option is devoting time and energy to developing its customer service, there is a chance that you will have to wait more than 24 minutes for resolve of your questions.
Another setback is that IQ Option is not available in some countries such as United States, Canada and Japan. It would be a huge boost for the platform if the residents of these countries could use it, as these nations are home to numerous financial educated people. Anyhow, the platform provides service to traders from over 178 countries and gives an extensive service to all users.
IQ Option provides an intuitive platform that gives access to a massive range of resources and trading options.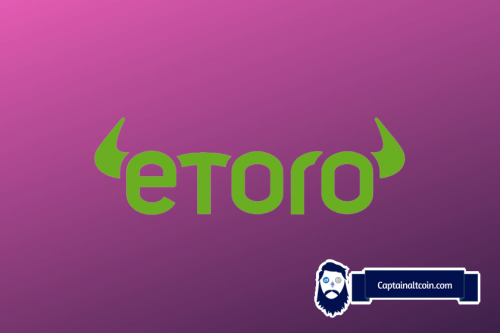 67 % der CFD-Konten von Privatkunden verlieren Geld.
✅Mit den einzigartigen CopyTrade- und CopyPortfolio-Produkten von eToro können Sie einzelne Trades oder komplette Portfolios von Top-Händlern kopieren.
✅eToro bietet nicht nur CFDs, sondern auch den Handel mit echten Aktien, ETFs und Kryptowährungen an.
✅Es bietet den kostenlosen Handel mit bestimmten Aktien an.
✅Es bietet einstellbare Hebelwirkung.
Risk Warning
The Financial Products offered by the company include Contracts for Difference ('CFDs') and other complex financial products. Trading CFDs carries a high level of risk since leverage can work both to your advantage and disadvantage. As a result, CFDs may not be suitable for all investors because it is possible to lose all of your invested capital. You should never invest money that you cannot afford to lose. Before trading in the complex financial products offered please ensure to understand the risks involved.
In case you are not swayed into registering on IQ Option, you might be interesting in learning more about its direct competitors like eToro, AvaTrade, Plus500 or City Index.

CaptainAltcoin's writers and guest post authors may or may not have a vested interest in any of the mentioned projects and businesses. None of the content on CaptainAltcoin is investment advice nor is it a replacement for advice from a certified financial planner. The views expressed in this article are those of the author and do not necessarily reflect the official policy or position of CaptainAltcoin.com