What is SALT?
Well, SALT actually offers you loans which are backed up by the blockhain. So basically, imagine you take loans from financial institution dealing with fiat currencies, and just change it to cryptocurrencies. With SALT, you get to hold leverage your assets to get cash loans, without selling any of your cryptocurrencies investments.

Who is behind SALT Lending and what are their positions?
If you know anything about the biggest drug-dealers in Columbia: Pablo Escobar, his advisor, his compliance. Well, same thing here, we have Erik Voorhes, the advisor, the brain behind the operations, then we have the CEO Shawn Owen, followed by Josef Schaible, the compliance, BUT, they are not Columbia's biggest drug dealers, they are the owners, and the head of SALT Lending. Ofcourse, that's not all.. We have Greg Bell, Ben Yablon, Blake Cohen, Caleb Slade, and David Lechner. The leadership. They all have their key roles. Operations, strategy, business development, creativity, finance.. And they all made SALT.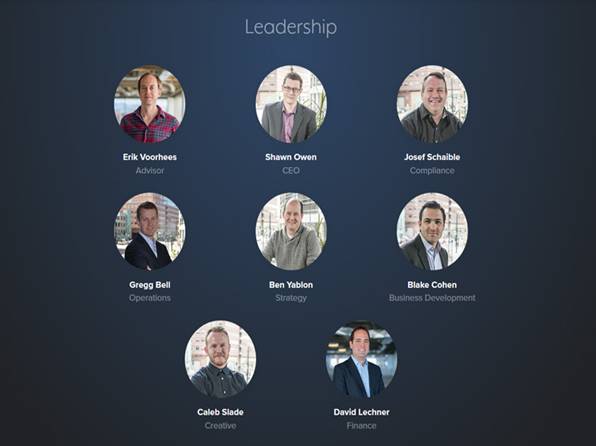 These people have managed to accomplish a total of $1.096.6 trillion in CASH equities and repo transactions. If we split that, that is total of $8 billion in cloud storage, $630 trillion in derivatives and foreign exchanges, jewelry taking the place with $78 billion, physical gold following with $7.8 trillion, and real estate with $15.6 trillion. Who is Bill gates?!
How do you apply for loans with SALT and what rates do they offer?
Very simple. No credit cheks, no effort needed from your side. Once you apply for the loan, and once it gets approved, it gets deposited right into the bank account you provided. All those men from the previous picture worked very hard to make this possible, they simplified the application process as much as they could, focusing on the value, security of your funds, and your satisfaction. Also, their platform has a really neat and simple design, allowing you to enjoy your time using it. When it comes to the rates that they offer, well, what can I tell you other than NO FEES! Yes, no fees with prepayment, no tax events that are less than optimal! They offer competitive rates, and are proud of them.
What other benefits does SALT offer and who can benefit from SALT?
Would you rather have a job that makes you feel like you're in jail, or would you rather have a job where you have complete freedom, which actually motivates you to do your job better? Well, I already know what you would choose. Freedom, that same freedom that SALT offers you, which mean, you can choose to get your assets back at any time, without paying any fees. Also, they offer you to take cash for literally anything you want, and you are not forced to tell them why are you taking the cash. Day traders, long-term inverstors, individuals, they can take full advantage of SALT, because of the benefits they offer.
What are the SALT Tiers?
They are offering currently three tiers, and every tier is specific. We have "Membership" tier that offers you term financing, and provides you with up to $10,000 in USD, from 3 to 24 months, followed by "Premier" offering you term financing and line of credit, providing you with up to $100,000 in USD, EUR, GBP, JPY, RMB, from one hour to 36 months, and last, but not the least, "Enterprise" offering you term financing and line of credit, providing you with up to great $1,000,000, in metered terms and Ad Hoc Currency selection.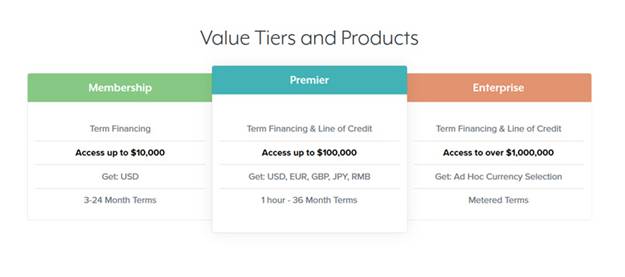 SALT Tokens
SALT uses their own tokens for the payments for the membership. There is currently around 46,751,837 SALT out of total of 120,000,000. These tokens can be held in any Ethereum wallet.
Simple enough?
As you can see, SALT is a really needed option in the crypto-world. Limitless, wide reaching, simple, and beautiful platform, no fees, and the speed of the loan delivery makes SALT Lending a world-leading company that deserves to be written about.
Now let's make it more simple: you get cash for your crypto, and if the crypto goes up, you pay off the loan. Collateral. Simple as that.
Hot New ICOs
If you are a real hard-core crypto fan, I am sure you are on a hunt for new hot ICOs all the time. Make sure to check our list of upcoming ICOs.
How to buy it?
Where to store it?

CaptainAltcoin's writers and guest post authors may or may not have a vested interest in any of the mentioned projects and businesses. None of the content on CaptainAltcoin is investment advice nor is it a replacement for advice from a certified financial planner. The views expressed in this article are those of the author and do not necessarily reflect the official policy or position of CaptainAltcoin.com