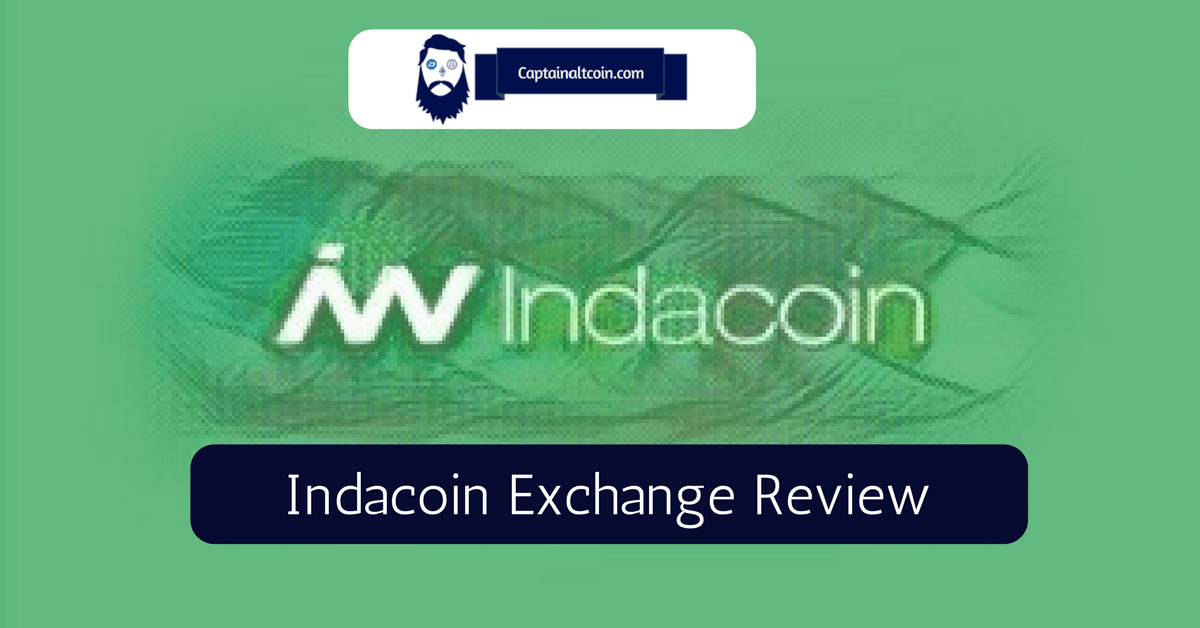 Indacoin is a London-based Bitcoin exchange that enables the quickest Bitcoin purchases in more than 200 countries with a debit or credit card and no registration. It was founded in 2013 and can be used in many languages like English, Chinese, Spanish, and Russian.
Indacoin has caught worldwide attention with an impressive, modern website and with their announcement on zero fees for execution of limit orders. When you come to purchase your Bitcoins you will first need to fill out a payment form and afterwards, you will receive a call from Indacoin with a 4-digit code, which should be entered on your order page. After that, you will have to enter a 3-digit code, which can be found close by the amount charged on the online statement of the card.

There are strict buying limits, and certain limits are present during one's first few transactions. For the first transaction you're limited to $50, the second transaction's limit, which is available on the 4th day, is $100 and the third transaction's limit is $500, which is on the 8th day from the first buy. The total limit for the first month will be $5,000 and no more limit after that.
Cryptocurrency is sent automatically within ten minutes after the payment, given that your card has been verified.
Since many people show interest in Bitcoin and the cryptocurrency field, more attention is being given to the reliability, credibility and also the total user's experience permitted by companies related to the cryptocurrency exchange. Let's see if Indacoin can keep to the challenge.
Indacoin Reliability
As we already know, Indacoin is UK-based company and it is located primarily in the British capital, so therefore its worth depends on its location and their quick exchange. The service is much more pleasurable and reliable for the reason that no fees are required to accomplish a limit order. This is considered as a splendid deal.
It is important to note that Bitcoin and other cryptocurrencies such as Litecoin can be bought also.
Indacoin Availability
As I already said, Indacoin can be used in many languages. This is neither good nor bad because the global language, which is English, is used. There are platforms that offer up to seven different languages. However, it is still not taken as the website's basic defect.
Regarding the accepted payment methods, it can be seen in the website that only 3D-Secured card such as Visa Verified or MasterCard SecureCode are accepted. One more thing worth noting is that the card's data aren't stored.
There are various means in paying for your cryptocurrency namely, debit cards, credit cards, UnionPay, OKPay, Payeer and PerfectMoney. Supposedly Indacoin only utilizes the phone number to keep track of limits for each person, which means you should use the same phone number and email to get higher limits on Bitcoin purchases. Verification of mobile phone is needed at first by typing in a special code, and the procedure to do this is given during the registration process.
Indacoin Security
The website of Indacoin is HTTPS (Hypertext Transfer Protocol). This means that problems with encryption lacking will be zero to none. As we already know, they do not store individual card information, so an added protection level is given by sending a verification code through a SMS on your mobile phone.
Indacoin's policy for privacy is straightforward. What's stored in their website is detailed data information. Check the Terms of Use if you need more information. Fraud prevention can be done by using 3-D secured cards. This can be really helpful to strengthen one's protection.
Indacoin's Support and Availability
Indacoin has a support division, so your needs and complaints can be readily addressed.
In order to make the process more quick, this platform gives their customers an experience of live chat. But unfortunately the availability is not 24/7. An automated message can be seen the moment you entered the website.
A consultant will be on hold the moment you call and be available to help you with your concerns regarding the services. If you wish to contact them, do so by calling them directly through this phone number: +442070482582 and also through email at support@Indacoin. You should also check the FAQ list to gain more information aside from the department for some news updates.
Lastly, Indacoin can be followed through its social media websites, Twitter and LinkedIn.
Indacoin User Experience
The website is really modern, functional, and useful. However, navigating through the website is not simple and there's no practical way as well, which will be really surprising to many people who are ignorant with the same online services.
A much better way is using a mobile app because it provides comfort and flexibility. However, help from contact support might still be needed for users who aren't tech savvies since some difficulties will still be encountered along the way. But still, registering on the website's homepage only requires your email and your password at first.
Keep in mind that there are important details than can be checked into. Analytic charts are also available, and in these charts, you will be able to see Bitcoin's price list since then and also the transactions you have already completed.
Conclusion – Indacoin Review

Indacoin is a platform that has both advantages and disadvantages. Among the advantages are its great security and support which consists of different choices you can turn to. There are also other alternatives for support such as calling directly to the phone aside from the email, live chat (which is not really 24/7 available), and going through the FAQ list as well.
Since the company's headquarters is situated in UK, it correlates to the fact that the reliability of companies based on Europe can't be ignored. Additionally, Indacoin's website is modern and pretty neat, providing the best information by news updates and charts. Also, the fact that it urges you to use only 3-D secure cards, to avoid fraud, is the best goal to secure one's personal data.
One of the disadvantages however, is the website's difficulty to navigate due its technical nature making non-techy savvies unable to catch up. A practical way is also unavailable to encourage newbies in continuing with their exchange with cryptocurrency. Though the platform is already in multi-language, some people might still want more than that.
Its zero fee protocol does not really wrap all transactions. The commissions notably vary also. This means that you need to constantly check the exact fees to prevent unnecessary payments.
Finally, we can conclude that Indacoin is considered to be a reliable and trusted platform for exchanging cryptocurrency purposes. However, we may still list needed improvements especially in the user experience field. If these measures are addressed already, Indacoin will surely be a rock star in its field.
Indacoin Pros and Cons
Pros
Available in 200+ countries
Simple purchasing process
Accepts credit cards, debit cards, Payza and BTC-e code
Cons
Low purchasing limits
High fees

CaptainAltcoin's writers and guest post authors may or may not have a vested interest in any of the mentioned projects and businesses. None of the content on CaptainAltcoin is investment advice nor is it a replacement for advice from a certified financial planner. The views expressed in this article are those of the author and do not necessarily reflect the official policy or position of CaptainAltcoin.com