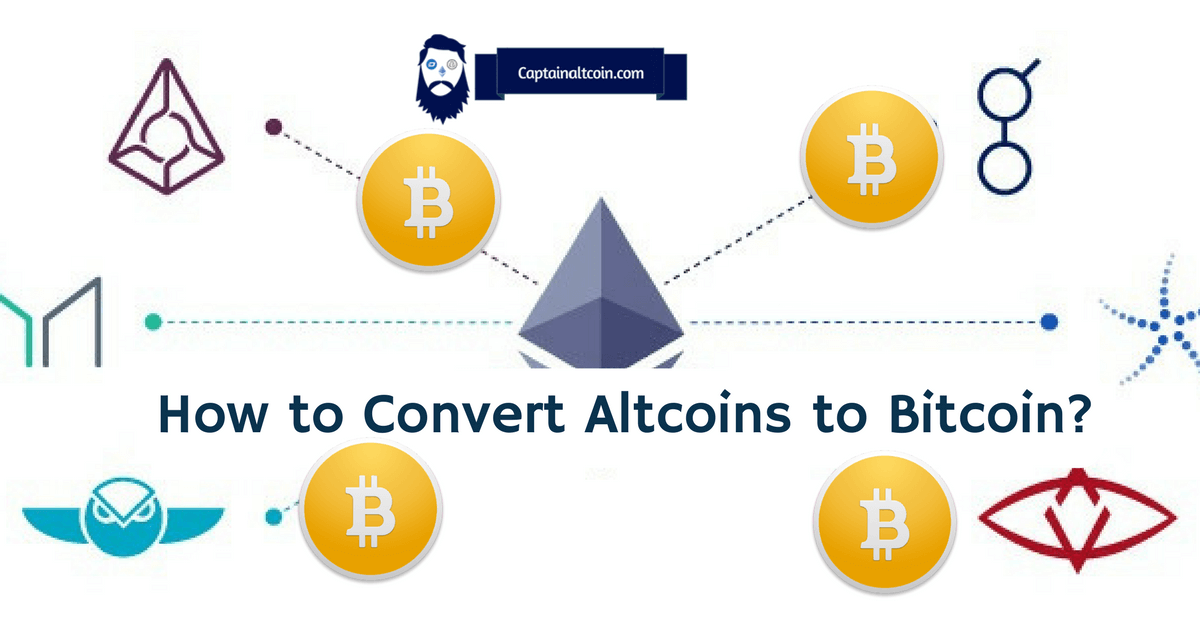 Bitcoin  is certainly a good investment according to experts, and since its price has skyrocketed, it has come into the limelight. Did you know that even Bill Gates openly endorse Bitcoin? However, you should also know that there are many other cryptocurrencies like Bitcoin that you can purchase.
These currencies cost far less than Bitcoin because they are still in their infancy. However, the opportunities of driving profit are fairly equivalent.
Sometimes, it can be really interesting to leave some of your wealth in Bitcoin, and use to rest to invest in other cryptocurrencies, such as Ethereum and Litecoin.
In this guide, I will explain how to convert Bitcoin to Ethereum, Litecoin, or any other cryptocurrency almost instantly.
For this purpose, here is a complete beginners' guide on:
If you haven't bought Bitcoin yet, here are a few guides that you should read first:
How To Trade-In Amazon Gift Cards For Bitcoin 
These tutorials will help you get a good grasp of how to get your first Bitcoin. Once you have Bitcoin or another cryptocurrency, let's move ahead with the tutorial of how to swap Bitcoin with other cryptocurrencies.
Use Changelly to Convert Bitcoins into Ethereum Instantly
Changelly is a fully fledge platform that is great to exchange any type of cryptocurrencies for a small transaction fee. You can use Bitcoin to buy Ethereum (and then store them in some wallet for ETH from this list) or vice versa.
For example, we have 1 BTC and we want to convert it into Ethereum. With Changelly, this could be done instantly without any hassle.
I have been using Changelly for some time now and I have to say that this cryptocurrency exchange has always surprised me with its extraordinary service.
Here is how to get started with Changelly:
Go to Changelly site
Select both Currencies – BTC & ETH (as shown in image below with XRP – change the XRP in the dropdown to ETH)

Click Exchange and you will get the details of the transaction on the next page.
After that you will need to create an account using email address. This is a good thing because it will allow you to login to your Changelly account in future and check your exchange history on Changelly.

Click on next. Enter your Ethereum wallet address where you want to receive the converted Ether. If you do not have one, you can check the list of most popular and trusted Ethereum wallet here.

Click on next. You will see the details of the conversion you are making on this page. Before clicking on 'Confirm & Make Payment', recheck all the details carefully.

Now you will see the QR code and the Bitcoin Wallet address in which you need to send the BTC to convert it into ETH. You can close the tab after sending the payment, because you will get email notification when everything is done.

Once you send BTC, you will receive ETH in your wallet address. That's why it's very important to enter the correct wallet address. Otherwise, you might risk your money.
I had personally tried Changelly 2 times to convert Bitcoins into Ethereum, Dash and also Stratis, and the conversion took place within a few minutes.
Changelly is a legitimate company. This means that you do not have to worry about your money.
Moreover, you can also check your transactions in Account history (https://changelly.com/history).
You can also take help of their customer support team in case you face any issue. I have to say that they are really very prompt and supportive.
It is important to note that they only charge a small amount of fee i.e. 0.5% per conversion.
Check out the video tutorial:
Shapeshift: The Quickest Way to Exchange Cryptocurrency
Shapeshift is a currency swapping website that is great to exchange any type of cryptocurrencies, and it is also one of the quickest ways. It started in 2013, the same year in which Changelly was established, and does one thing – allows converting Bitcoin to Ethereum or other currencies almost instantly.
It is important to note that Shapeshift strictly follows no fiat exchange policy (unlike Changelly where you can Buy Bitcoin using Credit card).
You don't even need to create an account on Shapeshift. This means that your currency conversion would be very private.
But you need just two things before moving ahead:
Bitcoin
Ethereum wallet address
Note: If you want to convert something else apart from Ethereum, you just need to know the wallet address where you can get the converted currency.
You can sign up for Coinbase and get an Ethereum wallet address for free if you don't have one.
Once you have fulfilled both requirements, let's convert Bitcoin to Ethereum.
Here is how to get started with Shapeshift:
Visit Shapeshift's website(https://shapeshift.io/)
Select Bitcoinin Deposit& Ethereum in Receive under the "Choose Which Coins to Trade" option (make sure not to do it the other way around!)

Click on Continue. You will need to enter your Ethereum Wallet Address and your Bitcoin Address on the next page. The Bitcoin wallet address is not necessary. However, it's convenient in case a refund needs to be made.
I'm transferring 0.5 BTC to ETH in this case.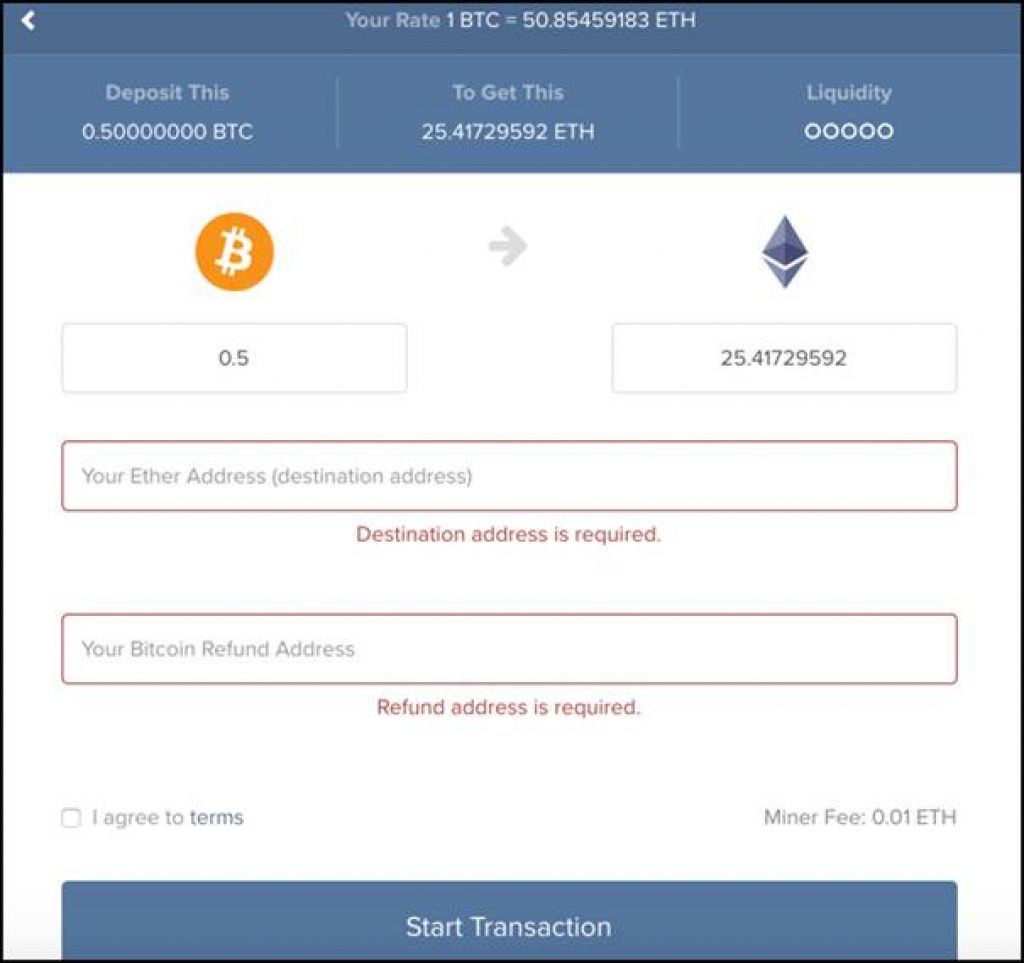 Click on Start Transactionand on the next page, you will get the address to send it to.

Check the Deposit and Receiving details thoroughly. Make the transaction.
Note: You only have 10 minutes to make this transaction otherwise the conversion will cancel automatically.
For this tutorial, I sent BTC from my Unocoin wallet to the wallet address provided above: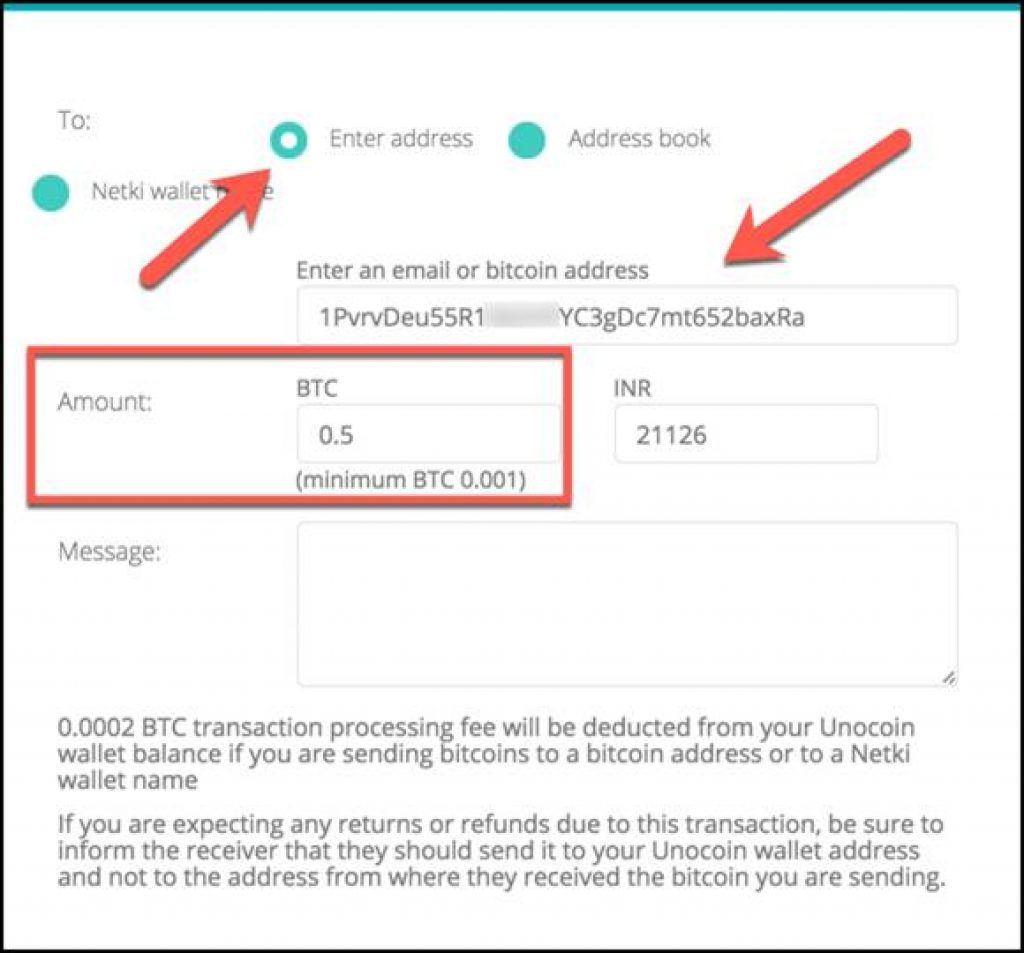 Usually, it takes around 30-60 seconds for this transaction to happen. You will see a success screen like this: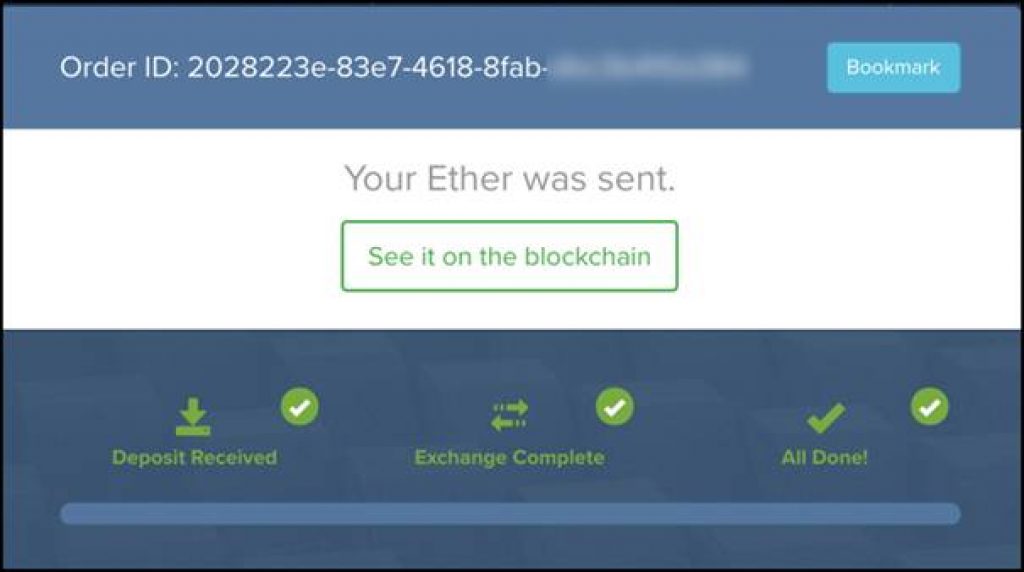 That's it! You have successfully converted Bitcoin into Ethereum and it has been transferred to your Ethereum wallet address.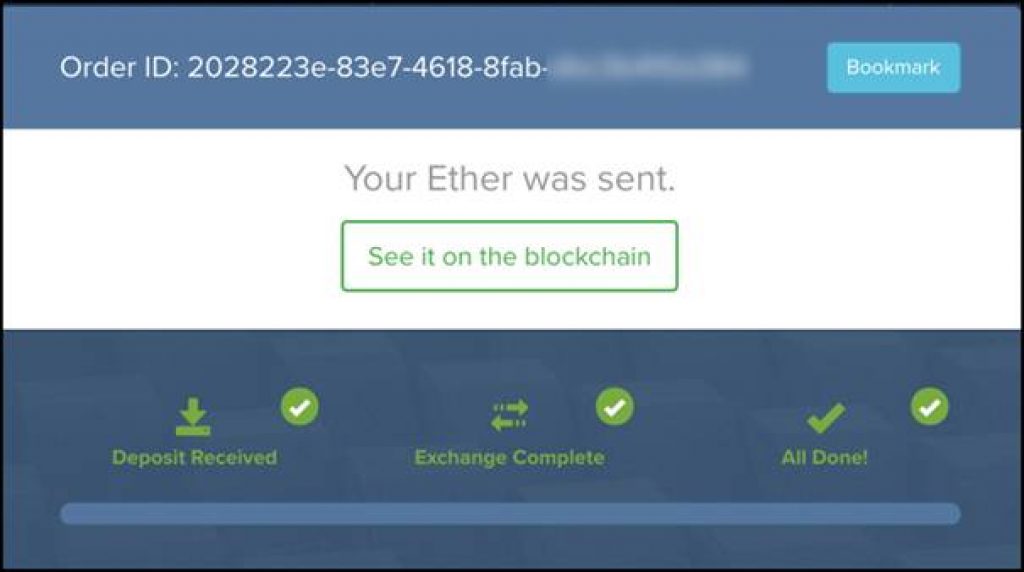 The Ethereum wallet in your Coinbase account will show the new amount. However, it will be in a 'Pending' state for about half an hour until is it verified by the network.
However, you don't need to worry at this point, because the transaction will be verified within a few more minutes, and your Coinbase Ethereum wallet will be loaded with the converted amount.
Shapeshift also has a Smartphone app. This app can be downloaded from the below link.
You can also watch the official video of using Shapeshift for currency conversion:
Summary
So this was a complete beginners' guide of converting Bitcoin into Ethereum. You can also use both the above given methods to convert Bitcoin into Monacoin, Peercoin, Omni, Nubits, or any other altcoins.
I use these exchanges quite often because I find them very fast and reliable.
The only difference between these two exchanges is that Shapeshift does not require any kind of account creation hence it is a bit faster and more private, while Changelly provides you a dashboard to check the old transactions.
Both Changelly and Shapeshift have their own pro and cons, so you need to make the final call as per your requirements.

CaptainAltcoin's writers and guest post authors may or may not have a vested interest in any of the mentioned projects and businesses. None of the content on CaptainAltcoin is investment advice nor is it a replacement for advice from a certified financial planner. The views expressed in this article are those of the author and do not necessarily reflect the official policy or position of CaptainAltcoin.com