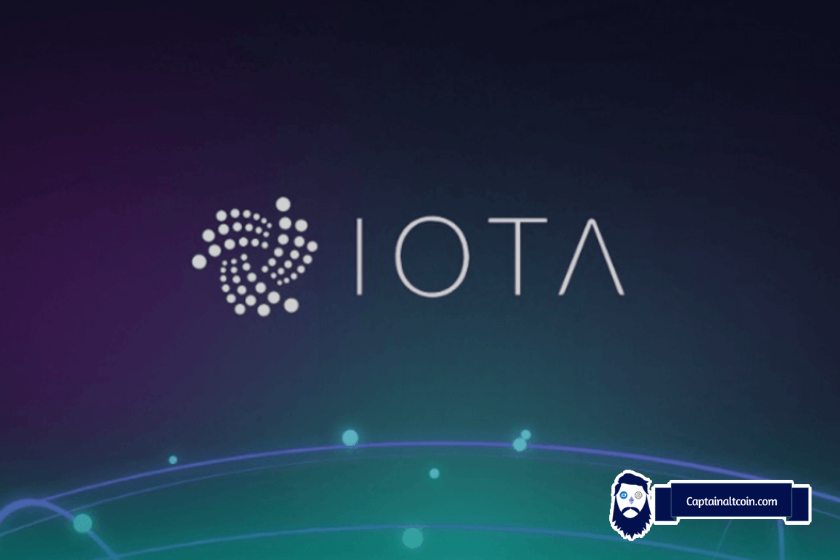 The world of IOTA doesn't have to be complicated, especially when it comes to securing your assets. If you've been searching for the best wallet for IOTA, you're in the right place. Our comprehensive guide explores the top contenders, from the most secure IOTA hardware wallet options like the Ledger Nano X to user-friendly desktop solutions such as the Trinity Wallet for Windows.
And let's not forget the convenience of IOTA mobile wallet options for those always on the go. Whether you're a seasoned investor or a crypto newbie, we've got the best IOTA wallet recommendations tailored just for you. Your journey to safeguarding your IOTA assets starts here.
IOTA is a cryptocurrency that turned many a head in the past for various reasons. Some see it as the future of the upcoming Internet of Things, promising to deliver unmatched scalability, decentralization, and adaptability thanks to its unique DAG (Directed Acyclic Graph) blockchain replacement called "The Tangle".
Blockchainmaximalists will tell you that IOTA's different approach to verifying transactions simply won't work, as the system is ultimately too centralized and unable to scale better than other cryptocurrencies. But we aren't here to dive deep into the tiniest iotas of information about this cryptocurrency; we are here to talk about the best ways of storing your IOTAs.
Quick summary: Best wallet for IOTA
| 🔒 Wallet | Type of Wallet | Summary |
| --- | --- | --- |
| 🔐 Ledger Nano X | Hardware Wallet | Highly recommended for IOTA storage, the Ledger Nano X offers secure offline storage for IOTA and other cryptocurrencies. |
| 💻 Trinity Wallet | Desktop Wallet | A popular choice for desktop users, Trinity Wallet features an intuitive UI and allows users to choose between running a light node or a full node. |
| 📱 Nostalgia Light Wallet | Mobile Wallet | Designed for mobile users, the Nostalgia Light Wallet offers a fast and straightforward UI, making it suitable for beginners in the IOTA ecosystem. |
About storing IOTA… Where to store IOTA coins?
---
To store IOTA, you'll want to use a wallet that is, of course, able to store it. Sending cryptocurrency to an unsupported wallet will result in you losing your funds, so be careful when imputing the receiving address. It is also absolutely recommended to use a wallet that lets you keep control of your private keys.
Storing cryptocurrency on an exchange is an ok way of keeping it safe, but, in this case, your wallet's private key is controlled by the exchange itself. Any centralized issue with the exchange could result in you losing your entire bag.
Have a look at the current IOTA price or IOTA price prediction for 2019 & 2020.
Other important things to consider when picking your cryptocurrency wallet include how easy to use is the wallet, what platform you wish to use it on (do you want to have a desktop, mobile, hardware, or paper wallet), does it offer some additional security options (like 2FA or password-encrypted private keys) and what the wallet creator's dedication to development/track record with customer support is like. There are a couple of IOTA supporting wallets that tick some/all of the boxes listed above. We will first start with the safest option, cold storage.
Best Wallet for IOTA
---
IOTA Wallet Ledger
---
It was a long-awaited event that finally happened in 2019 when IF announced integration with the most popular hardware wallet (not online wallet) on the market – Ledger. IOTA can be stored on both of the Ledger wallets – Nano S and the new NANO X.
Ledger Nano X (Hardware Wallet)
---
Ledger presented their upgraded "Nano X" in January of 2019 during the annual Consumer Electronics Show in Las Vegas. Here is a full review of Ledger Nano X hardware wallet (not online wallet).
Nano X is pretty similar to the older Nano S. Retaining the USB-like design, the device comes with dimensions of 72mm x 18.6mm x 11.75mm and the weight of 34g.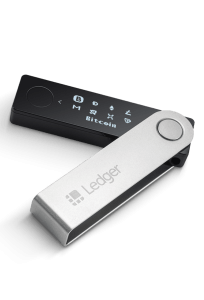 The wallet also comes with CC EAL5+ certified secure chip, which stores your sensitive data, as well as built-in Bluetooth capabilities for wireless cryptocurrency management.
Ledger developed its own non-open source, highly-secure operating system called BOLOS. This is the operating system seen on the Nano S and Ledger Blue. BOLOS is stored on the certified secure chip within the Ledger Nano X.
The device's software is compatible with 64-bit desktop computers (Windows 8+, macOS 10.8+, Linux) or smartphones (iOS 9+ or Android 7+). Nano X offers a wide variety of cryptographic support; check out the complete list here.
Ledger Nano X offers Bluetooth connectivity to its users, making it a great solution for people who want to manage their cryptocurrency on the go. The wallet can connect to the smartphone's Bluetooth and its contents can be monitored/controlled through the Ledger Live downloadable mobile app.

The device lets you install up to 100 cryptocurrency apps so you won't be able to store every single cryptocurrency out of 1100+ that are currently supported by Ledger.
Click here to buy Ledger Nano X.
Ledger Nano S (Hardware Wallet)
---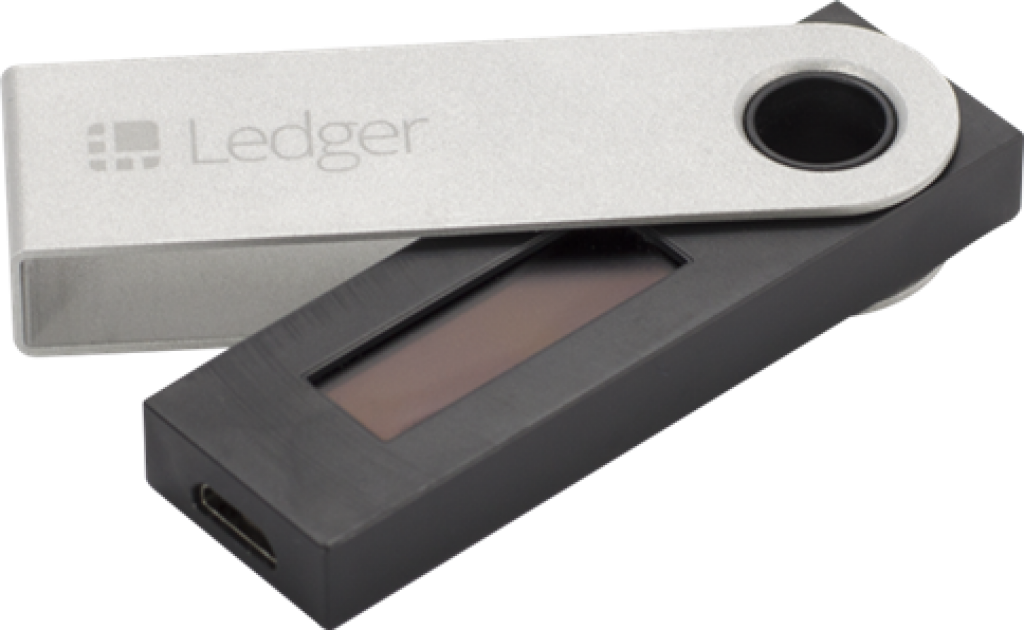 Ledger Nano S is a hardware wallet (not online wallet) from a French start-up that is designed for users who want increased security. Ledger Nano S has supported IOTA token since November 2018.
It's like a USB drive that connects to any USB port and acts as another source of protection. Nano S only starts up when plugged into a computer (or mobile device) because it doesn't have a battery.
This wallet doesn't come with an anti-tampering sticker. The reason for that is that its cryptographic procedure checks for the integrity of the instrument when powered on.
The Ledger also comes with two side buttons for confirming transactions and an OLED screen. The Nano S comes at a very competitive price ($65) and is the cheapest multi-currency hardware wallet (not online wallet.
When you configure your Ledger as a new device, you have to set up your pin code to secure your wallet. After that, note down your 24-word recovery phrase and store it in a safe place. You can use this recovery phrase anytime to restore your Bitcoins.
With this wallet, you need not worry about the safety of your coins because your private keys are stored offline. You can use the Nano S on any computer or Android phone with GreenBits or Mycelium.
Pros: Great support, very secure, beginner friendly, competitive price.
Cons: More security = less usability (this is a problem with all cold wallets).
How to transfer IOTA from Ledger Nano S to Ledger Nano X?
This is very easy to do since you actually don't do any transfer. Imagine the wallet device is a web browser. It doesn't matter if you use Chrome orFirefox (or Brave) to visit a website. The website is out there on its own server and could care less about what browser you use to open it.
It's the same with the Nano X, and Nano S. The coins (any coin, IOTA too) are not stored on the Ledger device but on the blockchain/DAG. The wallet is only an interface. If you load the same 24 words on both devices, you don't need to do anything!
Trinity wallet
---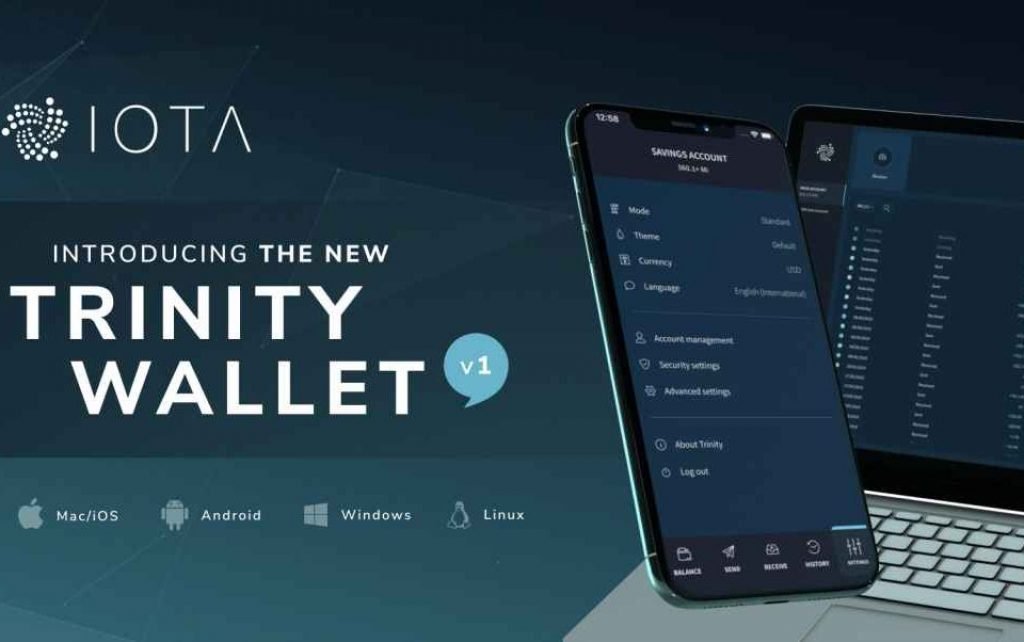 Trinity wallet is a wallet officially supported by the developers working on IOTA. Originally envisioned by a then University College London student Charlie Varley (who is now a working member of the IOTA team), the wallet is currently in the beta stage of its development.
You can get it for Android here and for iOS here.
The IOTA desktop wallet version is available for Windows, Mac and Linux. Trinity wallet is being regularly updated, and the currently active version 0.4.3 can be reviewed here. Many see the Trinity wallet as the best possible IOTA storing solution on the market. It is also widely considered that Trinity will help IOTA achieve mass adoption in the future.
This IOTA mobile wallet provides a quality user interface that is very beginner-user friendly. Creating the wallet from scratch is an easy process and is done with a built-in seed generator. The generator will give you a unique seed, and said seed can be password-encrypted for added safety.
Transferring your funds is simple, as all the user is required to do is enter the correct address and the amount he wishes to send. It also contains several useful features like multispeed support, paper wallet support, QR code support, Ledger Nano S support, balance/market data/transaction history information, Standard/expert modes, local/remote PoW, fingerprint authorization, 2FA, as well as different themes, languages, and currencies.
Most of these features are described in detail on the Trinity wallet website. As noted before, Trinity wallet is still in beta, but you can track its development by checking out the project's roadmap.
IOTA GUI wallet
---
GUI IOTA software wallet was the most popular wallet in the IOTA community before Trinity entered its beta testing phase. This is software wallet (online wallet) can be downloaded from IOTA's official GitHub, and its latest version, 2.5.7.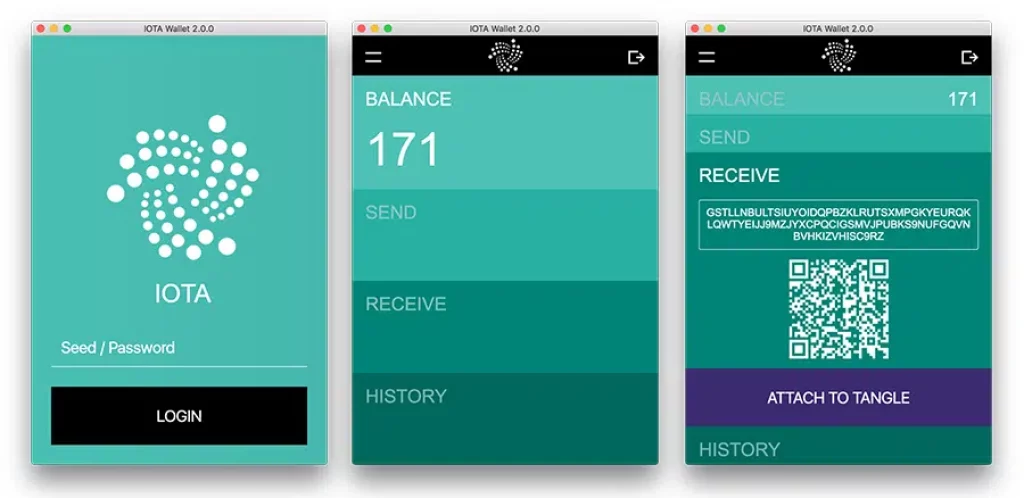 The GUI is a simple 1-click installation and is available on desktop for macOS, Windows and Linux (deb, rpm and tarballs) in both 32-bit and 64-bit. This wallet software is provided directly by IOTA and appears 4 different download options.
Website iotasupport.com offers extensive knowledge bases for the installation of the GUI (full node, intermediate setup), Headless Node (full node, hard setup) Light (easy setup) and an Android (easy setup) IOTA wallets.
Since it is mainly intended for running full nodes, IOTA's GUI wallet it's not exactly beginner friendly and is more suitable for people who have experience with coding and node setup. Running a full node is something that helps you connect to the IOTA network directly and at the same time helps the network stay operational. Such a node is rather difficult to set up but you can follow this guide here if you're interested in learning how to do it.
As a regular user/holder you had the option to use the light or the android options to store your cryptocurrency. Downloading one of these lightweight GUIs would let you easily access IOTA's Tangle through a third party full node while maintaining control over your private keys.
However, it appears that IOTA Foundation shifted all of their resources to Trinity development, meaning that these wallets won't be getting many (if any) updates in the future.
The GUI wallet has been panned by the community for its lack of user-friendliness in the past. Its Android version also came out to a torrent of negative reviews due to a large number of bugs that greeted its original users.
However, the user experience has apparently been significantly improved with the 2.5.7 version of the software. An interesting tidbit about this wallet is the story about users turning to online seed generators to create their own IOTA wallets private keys.
Needless to say, this is a very bad practice as anyone on the service provider side of such a generator can rebuild your wallet on their own software and access your funds. As the article linked above says, keep seed generation and private keys as offline as possible, always.
Nostalgia light wallet
---
Nostalgia is a light wallet concept that is aimed at enhancing the IOTA GUI wallet experience. If you are someone who isn't interested in running a full node on any blockchain network, light solutions are the prime option for storing your cryptocurrency.
Nostalgia light wallet connects to a server, a full node that runs IOTA with PoW enabled. It basically functions as a stripped-down version of the IOTA GUI, a browser interface that lets users access full nodes, generate addresses and send transactions in a simplified way. In order to use nostalgia successfully, you need a working full node to connect to. Check out this iotasupport publication for more details about setting your Nostalgia wallet up.
FAQs
---
Create stylish call-to-action buttons with Qubely Buttons. Play around with typography, design, border and more. Add animations and personalize it to engage visitors instantly.
Create stylish call-to-action buttons with Qubely Buttons. Play around with typography, design, border and more. Add animations and personalize it to engage visitors instantly.
Other Options
---
There was one often mentioned a third-party product called Nelium, but information from the IOTA discord indicates that they didn't even want to make their code open source for a potential audit.
This project went silent a couple of months ago and has apparently nuked their website as well, only leaving this short airdrop description video which they paid none other than Voiceover Pete to make.
Another popular third-party solution is the Atomic Wallet, a product which lets you store your cryptocurrency and at the same time trade it with the help of atomic swaps on one of the two built-in exchanges (Shapeshiftand Changelly). This crypto wallet lists IOTA storing/trading as "Coming soon".
Final thoughts
---
It would appear that IOTA Foundation themselves have decided to dedicate most of its attention to the Trinity wallet development. The GUI light wallet has been declared as "deprecated" and will not be getting any significant updates anymore (except potentially required critical patches).
There are a couple of third-party wallets, but the IOTA foundation has rejected any requests to become officially associated with one of them, citing issues with auditing third-party code and potential liability issues that come with such associations.
To not get sidetracked too much, if you still decide to look up and use a third-party wallet, the foundation advises you to be aware of the following:
Never generate your seed online and never submit it to any third party (website or app).
If you use a non-official wallet, you use it at your own risk.
IOTA is a cryptocurrency ("You are your own bank!"), and nobody can reverse malicious transactions. Even IOTA Foundation does not "own" the Tangle.
Should any third-party wallet advertise an official IOTA Foundation endorsement, there is no such thing at the time of this writing.
Overall, Trinity is currently the community/foundation-approved storage option; while it still suffers from a few minor issues, these should be dealt with by the time the wallet leaves the beta stage of its development. You can use it on your desktop or your mobile phone or even integrate it with your hardware Ledger Nano S for that extra, cold wallet layer of protection. If you want to store your IOTA cryptocurrency safely, Trinity seems to be your best bet.
Credit to IOTA Discord member CrashTestDummy for providing some of the information used in the "Final thoughts" section.

CaptainAltcoin's writers and guest post authors may or may not have a vested interest in any of the mentioned projects and businesses. None of the content on CaptainAltcoin is investment advice nor is it a replacement for advice from a certified financial planner. The views expressed in this article are those of the author and do not necessarily reflect the official policy or position of CaptainAltcoin.com