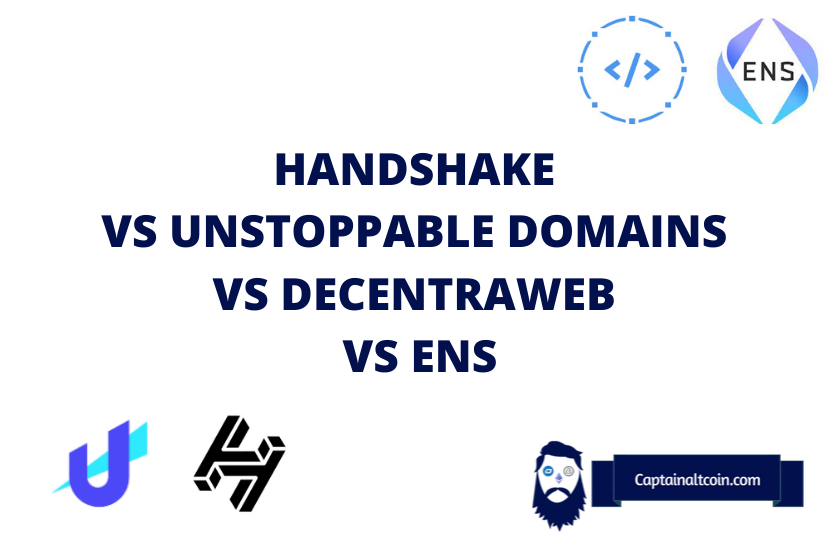 A QUICK COMPARISON
---
The blockchain industry has experienced rapid growth in recent years and has expanded its territory to many sectors like gaming, banking, e.t.c. That is a good thing because the internet is an ever-growing space with much room for improvement. Therefore, it shouldn't be left to just one entity to make the required changes.
This is why many blockchain projects have made their way into the internet sector to try and make some things better so as to lead to greater adoption of cryptocurrencies.
For example, Some developers recently came together to create the Internet Computer (ICP), a blockchain that runs at web speed and distributes content on the internet with an endless capacity.
These developers built apps similar to the framework of the traditional internet with these tools. Built on blockchain technology, this apps' security is more enhanced than the regular internet. Their primary functions are to create a faster mode of communication, distribute network connections throughout the world, and create peer-to-peer internet.
👉 In recent years more projects have done similar things. Even though each project has its unique way of achieving this feat, they all have one common goal: the decentralization of the internet. However, the diversity in these projects makes it sometimes hard to differentiate them as some of them perform the same task or look as if they are performing the same job with one glance.
This article will focus on four projects: Handshake, Unstoppable Domains, Decentraweb, and ENS. What makes them different from each other and the task they perform. Join me as I take you through them one by one!
HANDSHAKE
---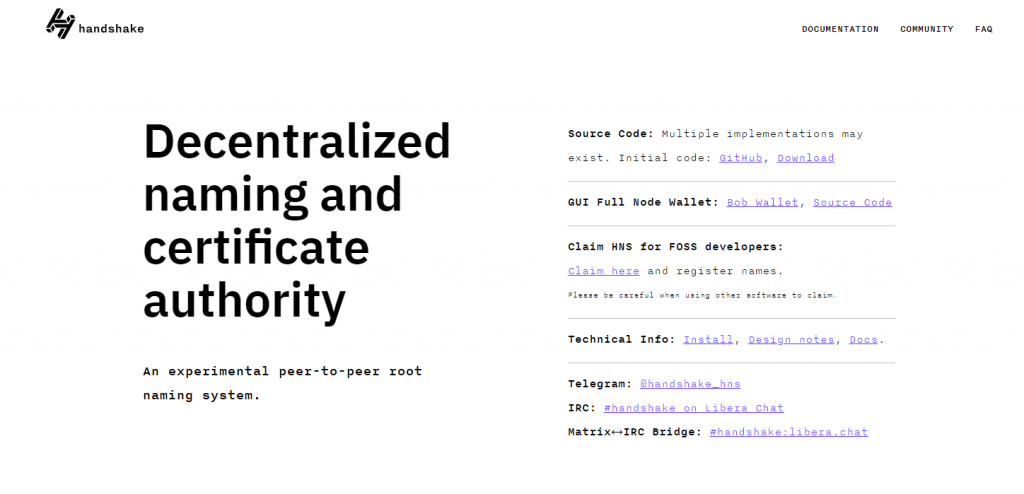 Handshake is a peer-to-peer root naming system that manages the root DNS naming zone with the sole purpose of creating alternatives to already existing certificate authorities and naming systems.
The centralized aspect of the internet that TLD's social networking handles rely upon is prone to hacking, corruption, and censorship.
The primary reason the internet is centralized is to tackle spamming, internet griefing, Sybil attacks, and sock puppets. It's common knowledge that most decentralized projects that emerged before recent times shut down due to spamming.
Handshake, on the other hand, is working on some new methods which will make the internet more resilient to cyber-attacks, secure, and valuable socially with a validated peer-peer by network participants. This experiment explores new ways and builds necessary tools to decentralize the Internet.
UNSTOPPABLE DOMAINS
---

An NFT domain is purchased with a one-time registration fee with the ability to create a unique domain name as a user. This name can be used as your social media username, gaming username and also tied to your cryptocurrency address. With this tool, you can create a decentralized identity for yourself as a user.
Unstoppable domains are censor-resistant, meaning only their owners can dissolve them or shut them down if for any reason they don't want them anymore, unlike the traditional domains, which can be dissolved if a user violates any policy.
Also, you can create a decentralized website that allows you to have total control over all content to be displayed on the websites built on the Ethereum blockchain. Like cryptocurrency, the domain is stored on the user's wallet, giving only the domain owner the ability to delete contents or move them around.
DECENTRAWEB
---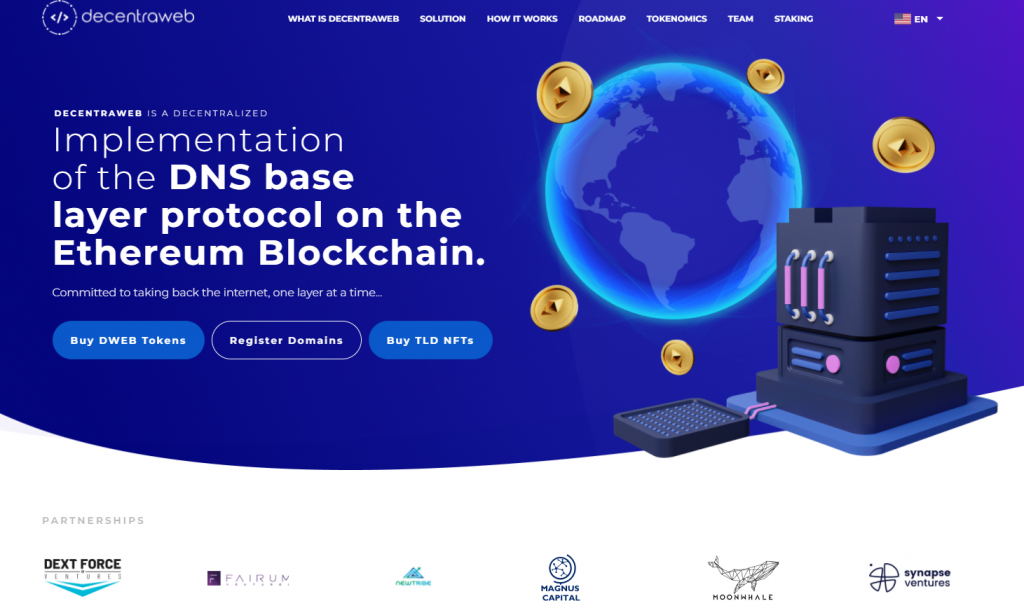 This tool remodels existing methods of purchasing, storing, and transferring ownership of TLDs(top-level domains). Before the emergence of Decentraweb to purchase a Top-level Domain on the centralized internet with ICANN(internet corporation for assigned names and numbers), you paid 200,000 dollars and a renewal fee of 250,000 dollars.
However, with Decentraweb, you can create a TLD with permanent ownership by registering it as an NFT(non-fungible token) on the Ethereum blockchain. These TLDs can be traded anytime on any Ethereum based NFT market.
Also, with a decentralized version of DNS (domain name system) and having subdomain and domain, any person can create a TLD so far it doesn't already exist on ICANN. Isn't that thrilling!
Decentraweb has a native token(DWEB); with this token, they make payments, pay for services, Governance, DNS validator, Nodes, and staking. And they intend to give an 80percent of sales made on these tokens to stakers.
ENS
---


Ethereum Name Service in total is a second-level domain provider for ETH and LUXE that converts crypto address alphanumeric characters to human-readable data. It is just like back-end servers for regular internet, but instead of the IP address, its domains are an Ethereum address 42 characters long.
It uses smart contracts to conduct transactions, so each party is spared time and needless stress. Once each condition is met, you are good to go. Also, ENS will be unique to each user regarding their Ethereum address. With ENS, you can receive different crypto tokens from a single address. You need to add the address of each cryptocurrency you want to receive on the ENS record section.
Read also:
CONCLUSION
---
This article discussed how several developers set out to decentralize the internet by repairing portions of the internet that need fixing, starting projects, and creating tools that will aid in the gradual decentralization of the whole internet.
Some of these tools look as if they do the same task, but if we take a closer look at them, we see that they only complement each other and have an actual difference. The tools that we have discussed are:
HANDSHAKE: A peer-to-peer root naming system that manages the root DNS naming zone with the sole purpose of creating alternatives to certificate Authorities and naming schemes.
UNSTOPPABLE DOMAINS: This tool gives its user access to have a single identity across the internet, including social media username, gaming username, and also cryptocurrency address.
DECENTRAWEB: With this tool, you can create a TLD and permanently own it by registering it as an NFT on the Ethereum blockchain. It can also be traded on any Ethereum- based NFT market at any time of your choice.
ETHEREUM NAMING SYSTEM(ENS): A tool that converts alphanumeric crypto address characters to human-readable data. You can also have a single address to receive different cryptocurrency tokens.

CaptainAltcoin's writers and guest post authors may or may not have a vested interest in any of the mentioned projects and businesses. None of the content on CaptainAltcoin is investment advice nor is it a replacement for advice from a certified financial planner. The views expressed in this article are those of the author and do not necessarily reflect the official policy or position of CaptainAltcoin.com