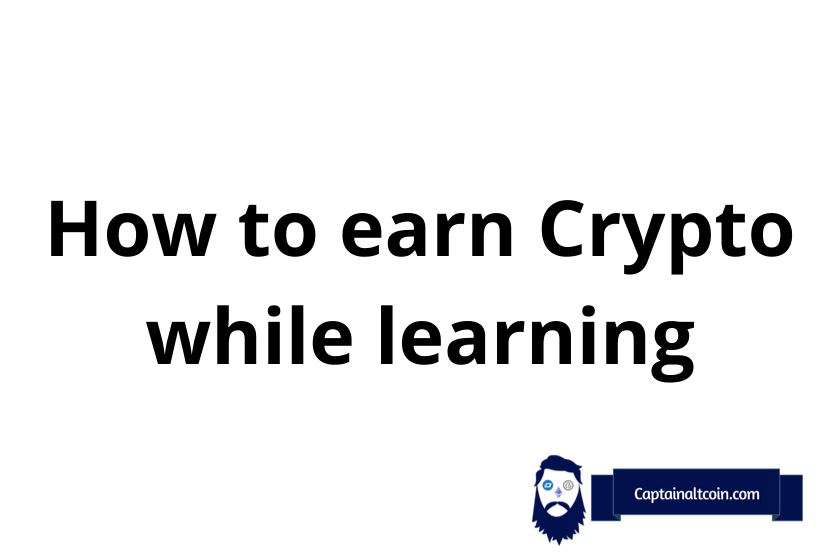 Can you really earn crypto while learning about it?
---
Even though it sounds like a foreign subject to get money AND get help learning the topic, it is %100 true for crypto. There are many projects that have educational material that you could study, and take a test and in return, they pay you a small sum for it. Obviously, this is done just for the goodness in their heart, they are aiming at more public exposure as well. This way everyone wins.
The place that you learn from earns from people coming in, the project earns from their brand getting known more, and you win because you learned something and got crypto for it. It is certainly not uncommon either, you could find similar projects being listed in multiple places as well, and earn a decent return from them. The only downside to this is that it is not frequent enough to make a valid side income.
How to learn and earn in crypto?
Before we go through all "learn and earn" options in details, let's first have a quick look at 3 best options.
Where can you earn while learning?
---
Learning about crypto is something you could do in a million different places. However, learning about it while earning it is limited to a lot fewer places. Today we are going to check 7 different places that you could check and earn while you learn.
Coinmarketcap Earn
---
Right now Coinmarketcap (CMC) earns 3 live offers as of writing this article. They are "PERP", "XMS", "URUS".
Perp is a perpetual protocol, and they are offering 5$ and you get 50 diamonds from CMC as well. You could use these Diamonds back in CMC for special rewards. The 5$ is paid in PERP as well.
The same reward goes for XMS which is Mars Ecosystem project, you get 5$ and 50 diamonds.
For URUS it is a project called Aurox and you get 10$ per test taken, and gives the same 50 diamonds as well.
So all in all right now you could make 15$ today if you just took some classes and answered them correctly in the quiz. It is quite simple and doesn't take more than 2 hours. Which is a good return rate hourly and you get to learn more about 3 projects.
There are always new projects coming in, so it is smart to keep checking the "earn" page on CMC daily.
Coinbase Earn
---
Coinbase has one of the oldest and most known "earn" pages of all time. They have a wide selection of offers and they are the number one destination for all projects that could get listed there.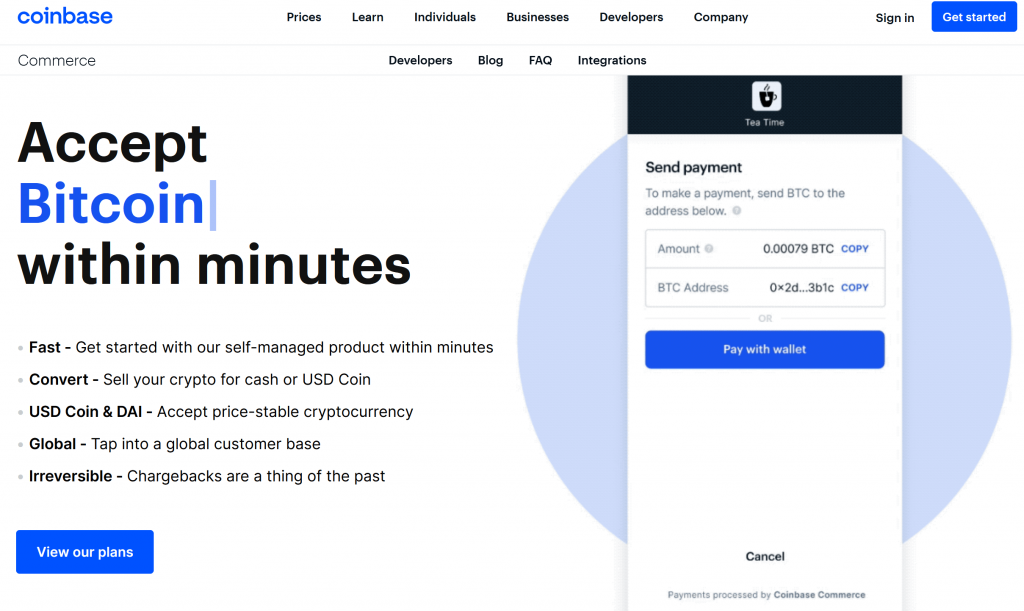 There are 6 projects listed there actively that you could earn right now. Some of them are more known to most of us, whereas some of them are more brand new. If you want to turn this into both a study and also an income at the same time, Coinbase is a must include in your list.
The first one on the list is AMP, which offers a 3$ worth of AMP for anyone who takes the class and finishes the class with success and will get paid $3 worth of it. There are 3 classes total of 3 minutes, quite quick and you make 1 dollar per minute on average with them. Definitely worth checking it out.
The second one is called The Graph, It has 4 videos on it once again one minute each video. They also pay $4 for this task, once again averaging one dollar per minute yet again. With just 7 minutes in, we already made 7 dollars from these tasks. You are simply watching some videos, and they are incredibly easy, requiring nothing whatsoever.
The third one is Fetch.ai, it is 3 minutes worth of video and $3 dollars of it. You get to learn more about artificial intelligence's place in the crypto world as well. Definitely a futuristic concept and even if you are not interested in investing, you earn 3 bucks and learn more about the future.
The fourth one is the Bounce token, it is an NFT related project as a marketplace for NFT, 3 minute long videos totaling a $3 income for the learner. In a booming market like NFT, it is cool to learn more about it, and also get paid for it at the same time. It is never too late to learn more about trending topics like NFT.
Before we get to the last and biggest one, the one we have here is called Clover Finance, it is certainly not something we haven't seen before, and supports a DeFi ecosystem. However, with just 3 minutes for $3 as usual in Coinbase, it offers a good return for your time.
Lastly, the biggest one we have is Lumens. Lumens XLM has been around for a while and came with the team promoting the token by spreading it around. From blockchain.com to Coinbase they have given people a lot of money so far. They are boasting the biggest return with $10 dollars but also have 5 videos totaling 13 minutes, making it both the biggest paying one and also least per minute.
With Coinbase, you could make $26 dollars in 29 minutes. That is a great offer and even though the repetition may not be the same since Lumens is a long-standing one and rare to find that type of return, it is still a great way to make money for such a small amount of time spent.
Binance Academy Learn & Earn
---
Binance Academy "Learn Crypto & Earn Crypto" or "Learn & Earn" is a new program by Binance that awards new users with free tokens after they complete the activity tasks, such as reading specific blockchain and cryptocurrencies related articles.
To be take part in the Learn & Earn crypto program, a user needs to visit the specific activity article pages to register a Binance account via the pop-up window and complete Identity Verification within 3 days of account registration. If you failed to complete the requirements within the time period, your rewards will expire and cannot be reinstated.
To redeem the token voucher reward, log in to your account and go to [Account] – [Reward Center]. Please note that the token voucher is valid for 14 days from the day of distribution,please claim your tokens before the voucher expires.
The reward amount ("$3") you see on the Learn & Earn cash voucher is based on the market price at which the activity launches. For example, when the activity launched, the market price of the reward asset was $100, the face value of the cash voucher will use $100 to calculate your redeemable token amount. If by the time you join the activity, the market price of the reward asset becomes $50, the amount you can get will still be calculated based on the initial value ("$100") set at the beginning of the activity.
Phemex Earn
---
Phemex is unlike the others. Here you get to literally learn more about crypto itself and not about specific projects. Topics such as "Fiat Currency VS. Cryptocurrency?" or "How to Buy or Transfer Crypto on Phemex?" allow you to make profits by not promoting one project, but generally help you learn more about the crypto world. Fiat currency vs Cryptocurrency offers $6 whereas the other one based on Phemex offers $10.
This makes the total $16 for starting out. This is not a bad return at all for learning more about crypto. However, the pace of it could be slower compared to some of the others since they are paying this out of their own pockets and not partnering with other projects like other suggestions in this article.
Brave Browser
---
Brave is even more different. It is a browser just like Chrome, Firefox, or Opera. However, the great thing about Brave is the fact that you could earn while using it. How? Simply by allowing ads to be seen. Until today you either blocked the ads that you have seen, or you have been forced to see them on each browser you have used.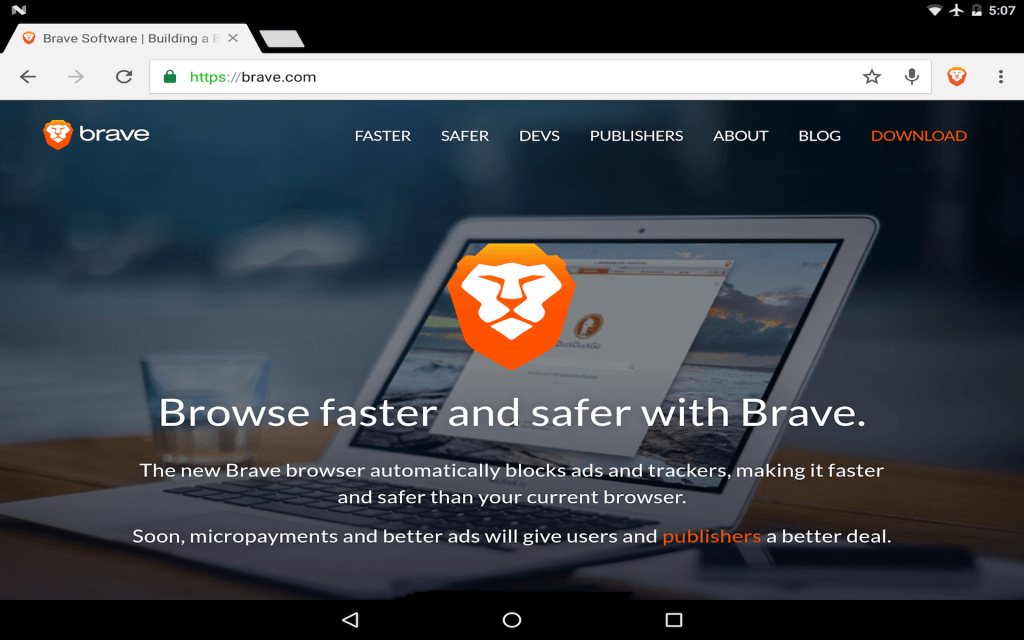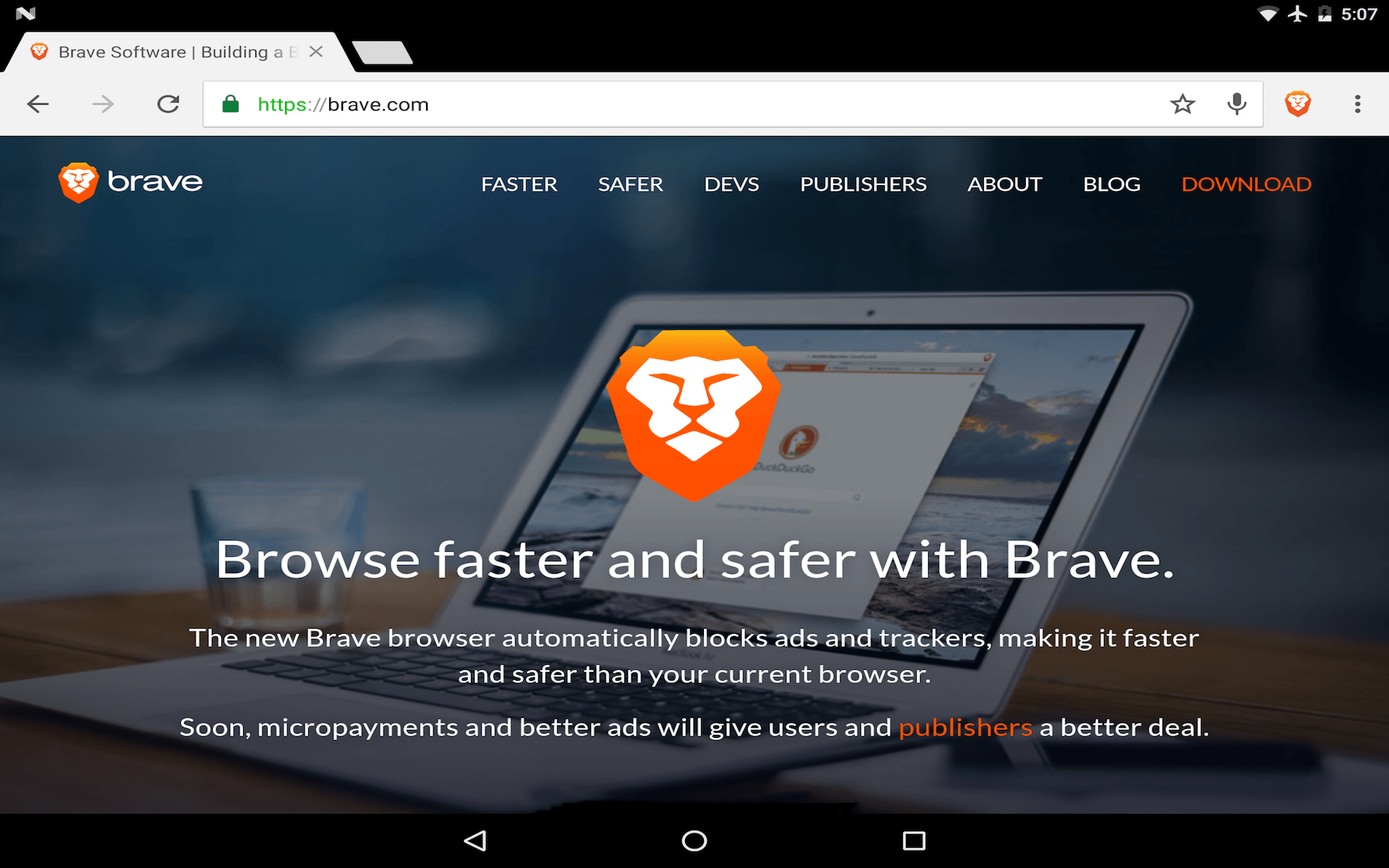 Brave changes this method, and asks you to either block it if you want to, or you could opt to see them. If you do opt to see them, then %70 of all the revenue you help create will come back to you. This way people who see those ads are the ones earning them. No more of the days google sells you as a product to advertisers, from now on you are taking the charge and earning from each ad that you have seen.
They pay you with a token called "BAT" and you could sell them and get another crypto if you want to, or you could show your ads showing it to others on Brave browser as well, creating a cycle economy.
Publish0x
---
You know Medium right? The blog-like a website where everyone has an account and can write whatever they want to? Well, Publish0x is exactly like that, but here you also earn money for reading AND writing as well.


Readers are given an option at the bottom of each article for reading, they could share a "tip" with the writer, the minimum is %20, and can keep the other part for themselves. This way a reader earns from reading each article, while a writer earns from each reader that tips them. Nobody spends a single dime for any of this,
Publish0x makes the profit from their own income and shares it with people who help them make that profit in the first place. The only downside is that it is quite easy to become a writer there, but quite hard to keep your authorship since they are known to be brittle about banning authors quite easily.
EarnCrypto
---
EarnCrypto is a task website. Meaning you watch videos, download games, fill out surveys, and do other similar stuff to earn crypto. However, it is important to note that the earning is equally as low as how simple the work is.
Obviously, they are taking it seriously and checking the withdrawal process very carefully because someone with multiple computers could let it stay open for 24 hours a day making a big amount and bankrupting them.
So in between a small income (under 1$ per day for videos level) and a harsh withdrawal process, it is certainly not the most promising method on our list. You end up learning many things from many of the tasks, there are thousands of different places that offer both surveys and tasks but most importantly videos that you get to watch and learn. However, the money may not be worth it if that is the only thing you care about.
Earnathon
---
Earning for Learning became a hot topic in crypto for a long time. Most other big-name places like CMC or Coinbase have their own business models already. They simply added the earn for learning a model on top of their current business model. Earnathon on the other hand has built a website simply for just learning and earning.


This definitely allowed them to grow to a size respected. However, the amount of projects getting listed there actively is not a great number. For example, as of right now they have 2 projects that you could learn and watch however not earn anything from, and many projects that are "coming soon".
Compared to most other places that have something (even if low amounts) this makes Earnathon down in our list. Not because they are any worse in any regard, but because they do not have a proper selection of offers.
Conclusion
---
At the end of the day, this method of earning is not enough to be your main income. It is obvious that you could do these methods to kickstart into the crypto world if you would like to. It allows you to both learn more about crypto if you are new in the market, and also pays you in crypto as well.
This way you will be able to both have some crypto for free when you first start, and you will learn more about crypto than on your first day. From all the places in our list, it is possible to make as much as $70 per month, for certain nations it is a good addition to your income, plus a good amount for your first start without spending any money as well.
This is not a topic where you have to pick one, you do not have to ask yourself "should I pick this one or the other one?" because you can use all of them and earn accordingly. Anyone who does this 18 hours a day, could still make a good enough return that may reach to main income in certain nations. Yet, we do not suggest you turn this into a job because of the inconsistency in the income you could make.
Read also:
FAQs
---

CaptainAltcoin's writers and guest post authors may or may not have a vested interest in any of the mentioned projects and businesses. None of the content on CaptainAltcoin is investment advice nor is it a replacement for advice from a certified financial planner. The views expressed in this article are those of the author and do not necessarily reflect the official policy or position of CaptainAltcoin.com