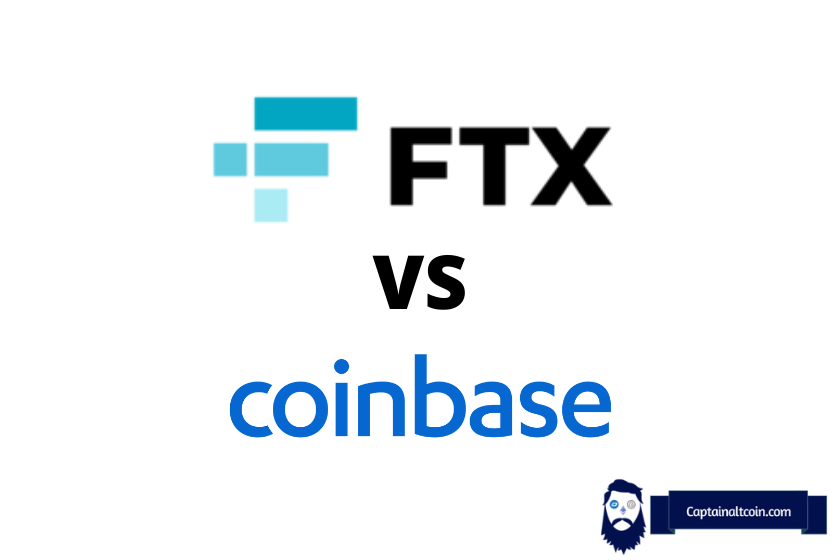 Coinbase vs FTX Overview: Which exchange is better?
---
Coinbase and FTX are two of the most popular crypto exchanges in the world, so often times the question arises: which is better? In short, Coinbase is better for newcomers who are looking for a beginner-friendly interface for simple trades, while FTX is more suited for experienced traders who are into future and margin trading.
Let's break down the two exchanges and see how they compare in different aspects.
Background
---
Coinbase
---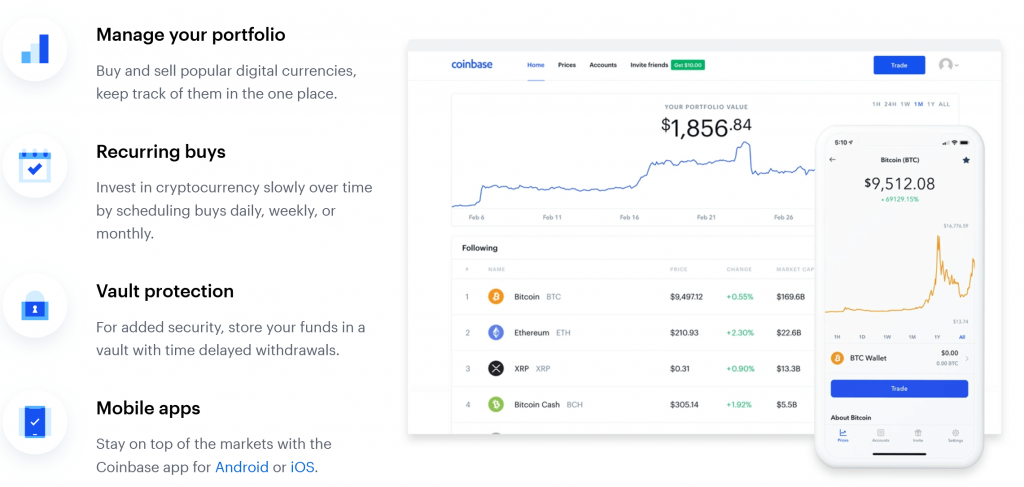 Coinbase started in 2012 and over the years has grown its userbase to around 56,000,000 users across 100 countries, trading $335,000,000,000 in volume in a single quarter alone[1]. It is well known for being beginner-friendly, and is often times the first crypto exchange that newcomers sign up for.
FTX
---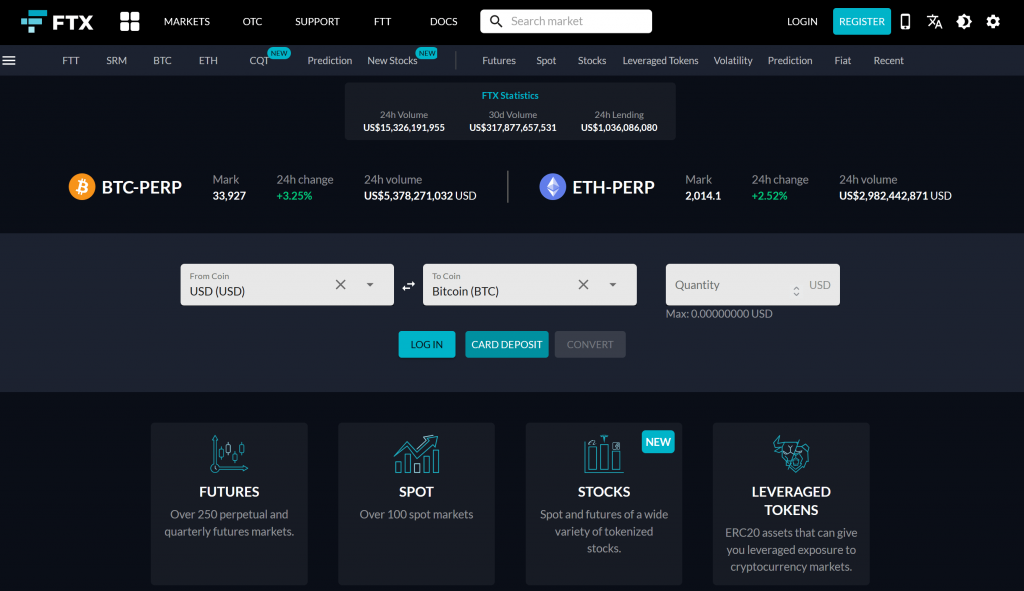 FTX was designed with the trader in mind, not just for the individual ones, but also for the professional trading firms. In 2020, they traded an average of over $1,000,000,000 in volume per day[2], with a rapidly growing userbase of over 1,000,000[3].
Trading experience
---
Coinbase
---
Coinbase is geared towards beginners and prepares them for the world of trading crypto with spot trading. On Coinbase, users can buy, sell, hold, transfer and exchange crypto using the in-built Coinbase wallets. Facilitating this process is a simple, user-friendly UI that serves to help users navigate the platform with ease.
FTX
---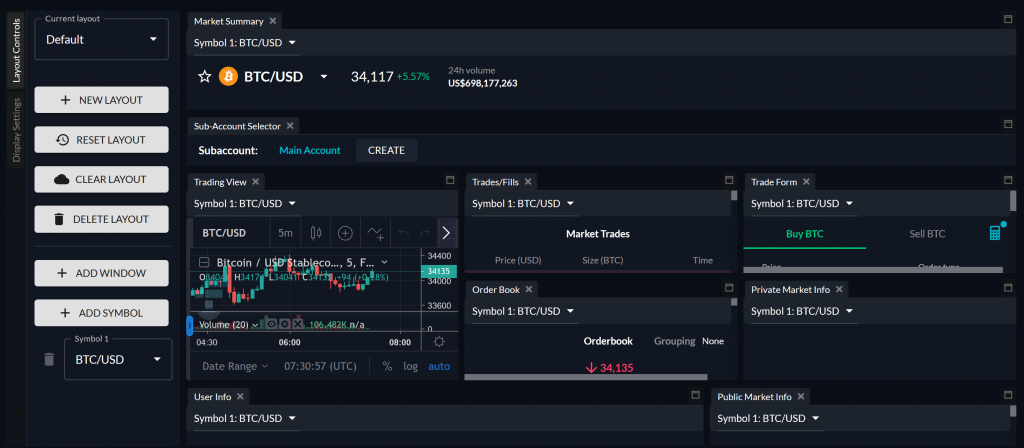 FTX on the other hand is a more developed trading experience that on top of spot trading, offers futures, margins, options, leverages and more. Such activities require a more detailed user-interaface, because they display the necessary info needed to make sophisticated trades. It is not to say that the user-interface on FTX is unreadable, but it takes a bit of knowledge and experience to understand and appreciate.
Visit FTX Now Visit Coinbase Now
Available coins and contracts
---
Coinbase
---
Available coins: As of writing, Coinbase supports around 62 coins. The list of supported coins frequently changes, and some coins are subject to geographical restrictions.[4]
Available contracts: The contracts on Coinbase are spot contracts, meaning, the users can buy supported coins and hold them in their wallets, sell these coins from their wallets, transfer them to other accounts, or exchange them for different coins.[4]
FTX
---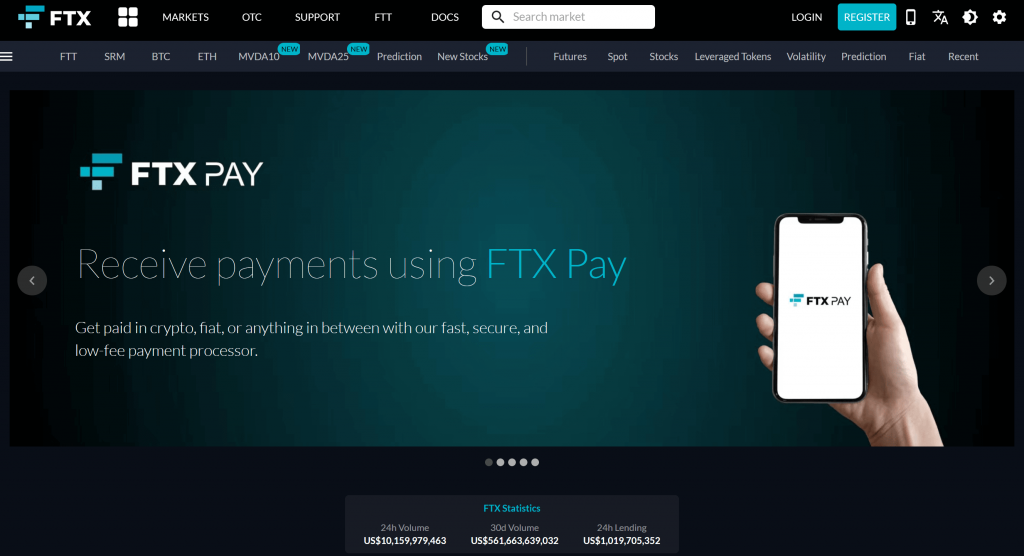 Available coins: The amount of coins available to trade on FTX depends on the type of trade itself, but in general, there are over 100 markets to choose from, and over 60 assets to trade.[2][5]
Available contracts: Users can trade futures contracts, spot contracts and leveraged tokens.[6]
Trading fees
---
Coinbase
---
0.50% spread for cryptocurrency purchases and sales, as well as flat fees that can range from $0.99 to $2.99 depending on the transaction amount. Up to 2% spread margins for crypto conversions, and 25% commissions on staking.[7]
These fees may vary by region, and may be subject to terms and conditions.[7]
FTX
---


Fees can range from 0.07% to 0% depending on the tier and nature of the trade, however, holders of FTT (the native token of FTX) can benefit from fee discounts that start from 3% all the way to 60% depending on the amount held. Another benefit FTT stakers receive is maker rebates up to 0.0030%, and a reduction of maker fees to 0% at 25 FTT staked.[8]
Another way to reduce fees is by becoming a VIP member, which can reduce maker fees to 0%, and taker fees to up to 0.0250%.[9]
Spot-margin borrows and lends also have fees for both the borrower and the lender; lenders pay 20% of the interest paid by the borrowers as fees[8], and borrow rates are calculated as such[10]:
Borrow rate = (lending rate) * ( 1 + borrower's spot margin borrow rate)
Borrower's spot margin borrow rate = min(500 * borrower's taker fee, 1)
There are no fees on futures settlements and OTC trading, and terms and conditions may apply to all fees mentioned above.[8]
Deposits & withdrawals
---
Coinbase
---
Deposits: There are no deposit limits for crypto or fiat, and while Coinbase does not charge any fees on incoming crypto, there are certain fees for fiat deposits that are based on location and payment methods. Details can be found here.
Withdrawals: There are minor minimum withdrawal limits, but no maximum withdrawal limits. There is a 1% conversion fee if the crypto is being withdrawn in fiat, and standard transaction fees for crypto withdrawals, which depend on the blockchain fees.[11]
FTX
---
Deposits: There are no fees or limits of any kind for crypto, and FTX doesn't charge any fees for fiat deposits either (bank and transfer fees may apply)[12]. In some cases, fiat deposit limits apply and vary, and more details can be found here.
Withdrawals: Crypto withdrawals have no fees except for blockchain fees, however, FTT stakers can benefit from fee waivers depending on the amount staked[13]. There are $75 USD fees for withdrawals under $10,000, and a 0.3% + R$ 10 withdrawal fee for BRL (Brazilian Real); there are no fees on other currencies[12]. Lastly, withdrawal limits depend on the account's KYC verification level, and details on that can be found here.
Security and Trustworthiness
---
Coinbase
---
98% of customer funds are stored offline, as well as sensitive data which are encrypted and backed up, and stored in vaults around the world. All accounts require strong passwords which are also encrypted, and are protected with 2-factor authentication.[14]
The website runs entirely over encrypted SSL, and uses SQL injection filters to prevent CSRF attacks. A variety of actions are limited to spot suspicious activities.[14]
Coinbase employees have to pass background checks and are required to encrypt their hard drives, utilize strong passwords and enable screen locking.[14]
Being one of the biggest exchanges in the world, Coinbase has to have high levels of security and trustworthiness to maintain its position, and in those regards, they do quite alright. They are transparent about their fees, and since Coinbase is a beginner-friendly platform, there isn't a lot to pay attention to.
More transparency details can be found here.
FTX
---
Accounts require strong passwords for creation, and every single important action, from logging in to transacting, requires 2-factor authentication to ensure it is being done intentionally and by the user. Withdrawals require 2-factor authentication as well, and can use a separate password for an extra layer of security. Users are notified of suspicious activities and withdrawals are locked for 24 hours after password changes.[15]
FTX have also engaged with Chainalysis to monitor suspicious crypto activities[15], and utilize the services of Blockchain Consilium for the security auditing of various tokens[16].
FTX follows several regulations and practices to ensure fair trading experiences[17], making them a fairly trustworthy platform. More transparency details can be found here and here.
Insurance funds
---
Coinbase
---
US customer balances are pooled in either: USD custodial accounts at U.S. banks, or USD denominated money market funds, or liquid U.S. Treasuries. These funds are insured by the FDIC for $250,000 per individual. Non-US customer funds are held as cash in dedicated custodial accounts.[18]
FTX
---
FTX has backstop funds of around $200,000,000 (as of 5/24/2021) in case of losses or clawbacks[15], and have various protocols in place to aid accounts in danger of bankruptsy[19].
KYC conditions
---
Coinbase
---
Coinbase requires KYC documents to operate, and they require the following[20]:
Name
Date of birth
Physical address
Social security number or ID number
Source of funds
Income/employment information (US only)
Explanation of activity (US only)
Identification document (ID or passport or driver's license) (US only)
Live selfie (US only)
Residents of the EU or other countries may require different documents or procedures for a verification process.
FTX
---
FTX has 3 different levels of KYC verification, and as the level increases, so do the requirements. Here are the total KYC requirements for individual accounts[21]:
Email
Full legal name
Country of residence
Date and place of birth
Address and proof of address (utility bills, bank statement, rental agreement, etc)
Description of source assets
Passport of other similar government issued identification
Picture of the user holding their ID and a piece of paper handwritten with that day's date and the text "FTX"
A recent bank statement from the bank they will be depositing to and withdrawing from.
Available in the US?
---
Coinbase
---
Yes, Coinbase is available in the US[22].
FTX
---
No, main FTX platform is not available in the US[23]. They have a separate FTX.us to cater the need of US crypto traders.
Native token availability and benefits
---
Coinbase
---
Currently, Coinbase does not have a native coin.
FTX
---
The FTT is the native token of FTX, and staking them unlocks benefits for users. There are a total of 350,000,000 FTT tokens in existence, and 175,000,000 of those will unlock over the next 3 years[24].
Benefits: Currently, users who stake FTT receive discounts on trading fees[24] and on some transfer fees[13].
Customer support and education
---
Coinbase
---
Users who require assistance can visit the Coinbase Help Centre to troubleshoot their issues, and for personal assistance, can contact them directly here. Coinbase do not answer immediately, especially during times of market volatility.
Coinbase Learn features beginner guides on everything crypto related, covering topics from the basics to recent events and trends. These articles are very resourceful for newcomers who wish to learn more about cryptocurrency.
FTX
---
FTX has an all-in-one help section where users can read articles on various crypto related topics. Here, users may find the causes for common problems and solve them on their own, but if the need arises to contact their support personally, they can submit a request here, or, choose one of the contact options found here.
Note that neither Coinbase nor FTX supports will ever ask you for any personal informaiton.
Visit FTX Now Visit Coinbase Now
In case you want to compare with other exchanges, check this out:
References & Resources:
[2] Blog.ftx.com/blog/end-of-year
[3] Institutionalassetmanager.co.uk
[4] Help.coinbase.com/supported-cryptocurrencies
[5] Ftx.com
[6] Ftx.com/markets
[9] Help.ftx.com/vip
[10] Help.ftx.com/spot-margin-trading
[11] Help.coinbase.com/withdrawals
[12] Help.ftx.com/depositing-withdrawing-fiat
[13] Help.ftx.com/blockchain-deposits-and-withdrawals
[16] Help.ftx.com/security-policy
[17] Help.ftx.com/jurisdiction-regulations-practices
[18] Help.coinbase.com/insurance
[19] Help.ftx.com/liquidations
[20] Coinbase.com/user-agreement
[21] Ftx.global/individual-account-kyc
[22] Coinbase.com/places
[23] Help.ftx.com/location-restrictions
[24] Help.ftx.com/FTT

CaptainAltcoin's writers and guest post authors may or may not have a vested interest in any of the mentioned projects and businesses. None of the content on CaptainAltcoin is investment advice nor is it a replacement for advice from a certified financial planner. The views expressed in this article are those of the author and do not necessarily reflect the official policy or position of CaptainAltcoin.com