Coygo Review – Pricing, Strategies, Profitability, Security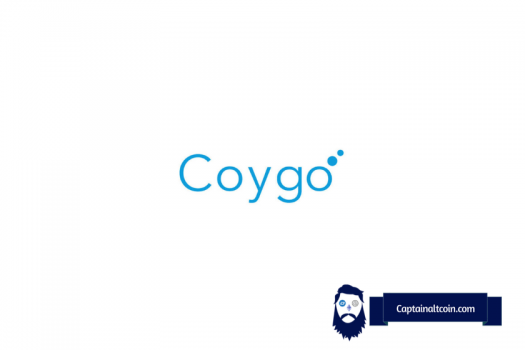 Coygo Review – Pricing, Strategies, Profitability, Security
The software does work properly as intended and has very minimal bugs
Many features help new traders to get acquainted with the trading world faster
It works 7/24 while you can do anything you want
The mobile app allows you to check your progress anytime and anywhere
Good results in testing and reported from the online community
Cheap prices
What is Coygo?
---
A company based in the USA, Coygo offers software that helps you trade easier. Commonly known as "trading bots", these software work within the parameters the user sets. As the software would be downloaded to your own computer, there are very minimal technical risks involved. From a safety point of view, your APIs from the exchanges will not be shared with Coygo at any time.
Users could use it to combine all of the exchanges they use into one software, which means even without using any trading bot, you could use it as a dashboard if you want to. On top of that, you could set up certain indicators and notifications for when that happens. This allows you to make manual trades with the help of this software. 
Coygo is a United States company based in San Diego, CA.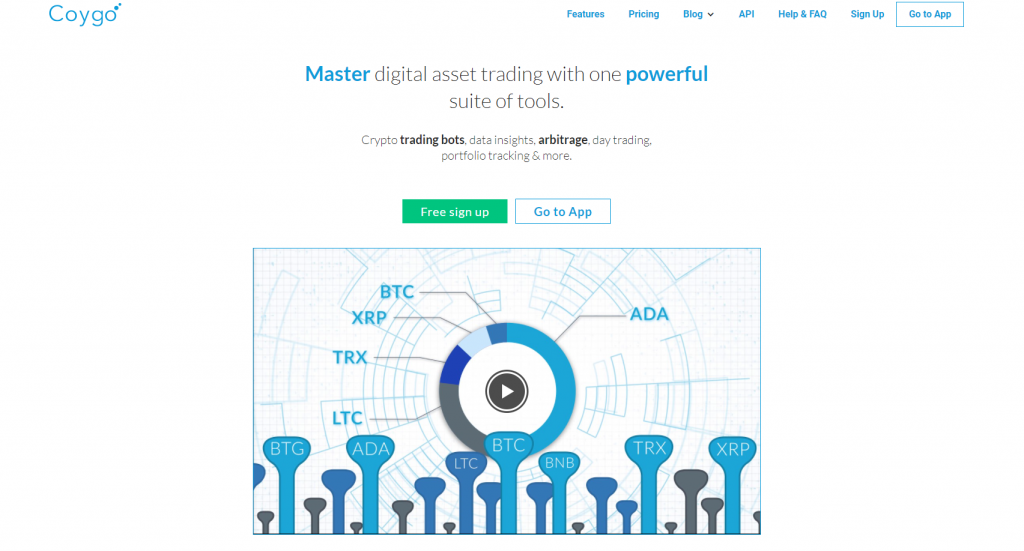 Coygo's main features
---
Bots
---
As the main bread and butter of Coygo, we have the crypto trading bot feature. With a certain amount of pre-configured or if you prefer self-configured setups, you could make any type of trades. From arbitrage to intra-exchange trades, one-click day trading, playing on spreads, and many others.
This allows people to move money around exchanges quickly in order to take advantage of Coygo in milliseconds. Anyone who looked for arbitrage opportunities would know that those milliseconds do matter in the arbitrage world. Considering the pace, the cheap price, and the calculations already in front of you before you trade, it is a great F/P product.
Arbitrage
---
With a total of 11 exchanges (2 being Coinbaseand Coinbase Pro, so more like 10 exchanges), Arbitrage could be done in most major and trusted CEX platforms. This results in high volume and quick returns all calculated within seconds and automatically done for you. You do not even need to be in front of your PC, as long as your system is configured and you put in the amount you want it to trade, the system will do arbitrage trading whenever there is an opportunity.
From 10 different exchanges with dozens of different pairs, it does give users a good chance to hit one at least once a day, sometimes multiple times. With the simplicity of just a few clicks and filling out a few inputs, you could start arbitrage trading in a matter of minutes.
Trading Coygo Terminal
---
The dashboard they provide shows all the information any trade may need. From the pressure of order books to the direction of the market in seconds, it is very detailed. This allows people to trade without any missing data they may need. In a world of quick trades, the person with the most data will have the most advantage.
This does not guarantee profit obviously, but it does give an edge over the competition for sure. You could also check the previous trades up to certain periods, which will allow you to see trends as they are shaping up as well, so you could learn big movements before anyone else realizes.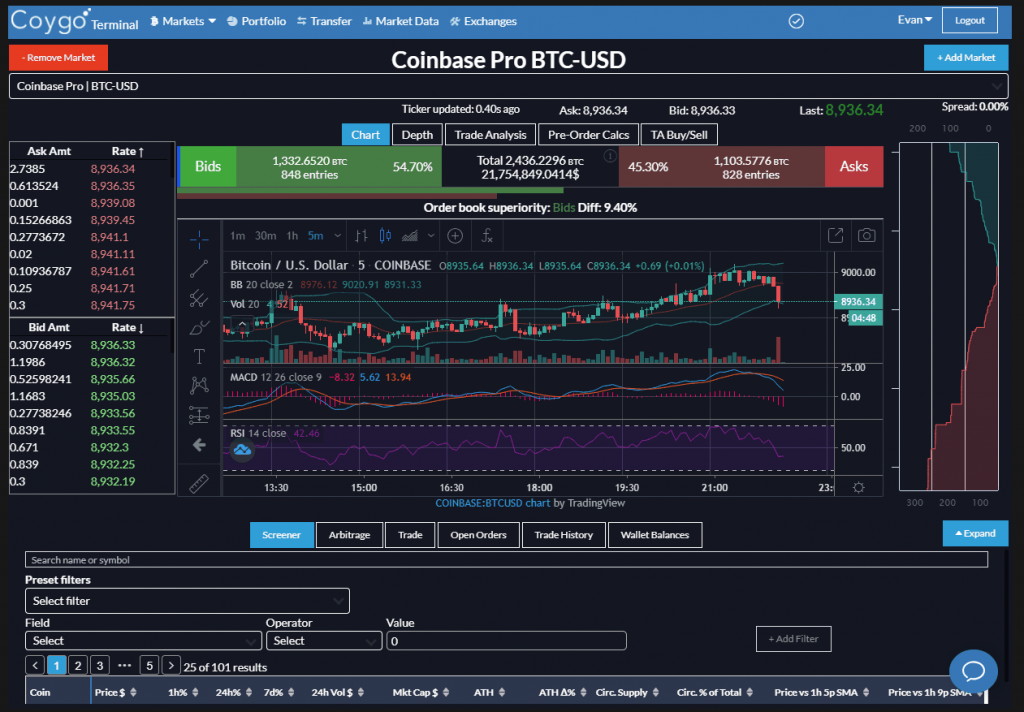 Portfolio tracking
---
With over 10 exchanges, all calculating your holdings, you get a better feeling of your portfolio. This allows you to see your totals, and you also get to see them individually as well. You could look at your portfolio totals in USD, BTC, or ETH if you want, to get yourself a better idea of how you are doing.
You could use their mobile app to check for your portfolio even while on the move as well. In the end, a portfolio tracker over 10 different exchanges is not the flashiest of features, but it is certainly the most used one. You get to trade multiple times a day, but if you are an avid trader, you check it dozens of times in a single day as we all hate but can't stop to do.
Screener
---
We all love to use Coinmarketcap, we all know it, as well as Coingeckotoo. However, when you are trading and you want to check the market, checking these could be inefficient in the middle of a trade. With a great dashboard that provides all the data in a single pair you want, Coygo also gives you the full picture as well.
This way, you get to see the market 7/24 all the time, while trading as well, or even let it trade for you. The screener is the last touch on software that is dedicated to becoming the only piece of software you could need while trading. It also gets as close as anything else in the market right now.
Pricing
---
Prices start from 1$ per day plan for casual traders or if you want to see how it works. Or a 5$ plan for a week, just to see if you would like to use it or not. After you pass beyond that stage, they have a 1-month plan at 17$ and a 1-year plan at 155$. Which makes it both one of the cheapest software in all of crypto, while also being one of the most expensive at the same time.
It is the cheapest because nobody sells this type of software that is developed this greatly for 155$, but they usually do not require yearly plans either, just straight purchase. So for the first few years, it is cheaper than any other option, after that it gets closer to the competition.


Is Coygo safe to use? API keys and security
---
One of the biggest question marks in all of the trading world is safety. How would you be able to give the rights to your accounts and trade on your behalf in a safe manner? In this case, you download the software to your computer, and you do not share any information with Coygo at all.
This means all of your account details, API's and even how much you have in your account would be seen only by you, and no one else. This way, there is no central server Coygo has that could be hacked or a database with all users' information. You are your own server and this increases the security by tenfold.
Does Coygo work on mobile?
---
Both yes and no. Yes, they have a mobile app that you can use most of the features, this includes checking your own software open on your pc or server. This means you get to control most of the features and arrange them accordingly even when you do not have access to it directly.
However, it also doesn't allow you to only work with a phone, you still need a PC to set it up, and then consider your mobile phone as your remote control. This way you set it up once and then you can control it via their mobile app.
Preset filters
---
If you haven't been trading for years, then finding the filters to trade could be hard work. Knowing how to configure a bot could get very complex when you do not know what the Bollinger band means when MACD hits a certain threshold means and many other data that a bot could provide.
This is why they have preset filters, it allows you to pick one of them (adds new ones constantly) and you could just fill out the personal parts like how much you want to deposit and how much you want to trade with each time, and which pairs and some other stuff.
Build your own custom search filters
---
On the other hand, if you are a veteran trader, things change a lot. That means you could arrange your search filters in any way you want. Any indicator, any pair, anything you want to check out that the software provides.
This way you do not have to stick to limitations and use the software to its maximum extent. It is riskier if you are not sure what you are doing, but it is also freer if you are aware and accustomed to what you are doing.
Read also:
FAQs
---
PROS
The software does work properly as intended and has very minimal bugs
Many features help new traders to get acquainted with the trading world faster
It works 7/24 while you can do anything you want
The mobile app allows you to check your progress anytime and anywhere
Good results in testing and reported from the online community
Cheap prices
CONS
Lack of good design
Horrible ease of use until you get used to where things are
Lack of trading methods, such as easy spot, margin, futures/options, and so forth
Only 10 exchanges when the most competition has over 50
Most of the work is on the software but requires you to constantly check it to make sure it works.
Need for a server or a VPS or your PC to be open, instead of providing this service.

CaptainAltcoin's writers and guest post authors may or may not have a vested interest in any of the mentioned projects and businesses. None of the content on CaptainAltcoin is investment advice nor is it a replacement for advice from a certified financial planner. The views expressed in this article are those of the author and do not necessarily reflect the official policy or position of CaptainAltcoin.com