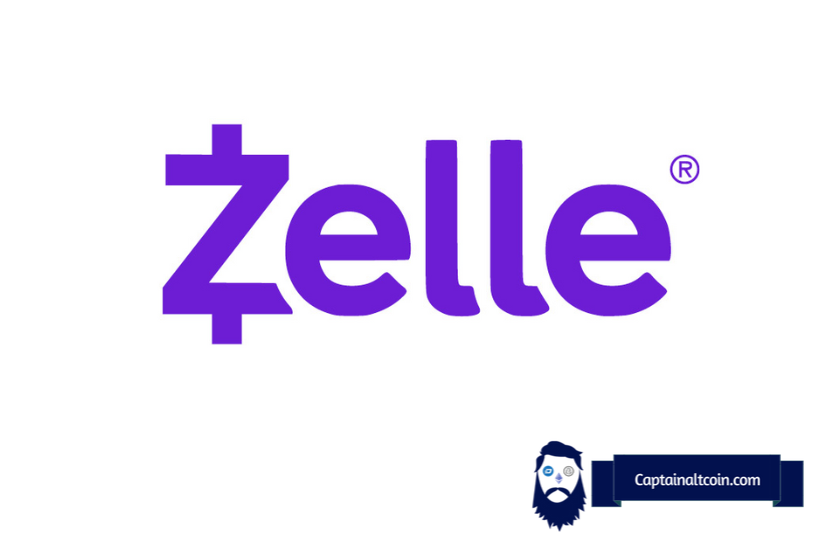 Where and how to buy Bitcoin (BTC) with Zelle Pay? (INSTANTLY)
---
If you want to buy Bitcoin instantaneously, Zelle pay offers a safe, quick, and easy method. Customers may send and receive funds with confidence using the tried and true Zelle banking app. With Zelle, you may make a BTC purchase and have it completed within an hour.
At the moment, only P2P markets support Zelle quick online payments, therefore, the number of locations where you may buy BTC using Zelle pay is quite limited. So, let's see the top 3 P2P exchanges which support Zelle as a payment method:
Localbitcoins
---
LocalBitcoins is one of the most popular and most secure peer-to-peer crypto exchanges . It was initiated in 2012 by Nikolaus Kangas of Finland. It enables in-person and online transactions by connecting those looking to acquire Bitcoin with locals willing to sell it. It provides services to more than 200 countries and territories via its platforms.
In this marketplace, users may purchase and sell using various payment options. Money may be sent using bank/wire transfers, PayPal, Cash, Western Union, WebMoney, Skrill, Zelle Pay, debit cards, and more.
Binance P2P
---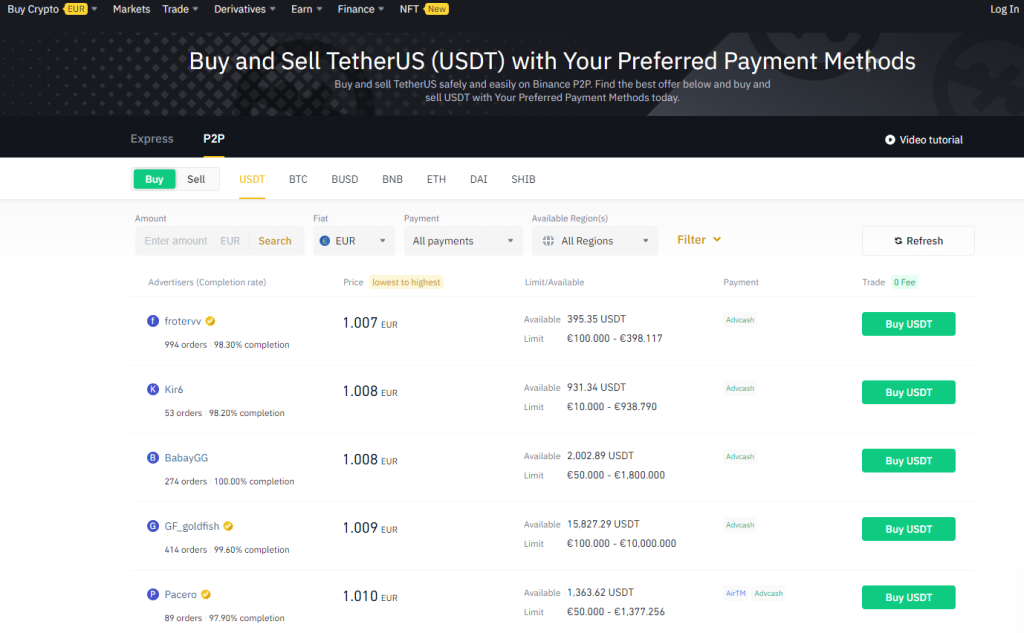 Binance developed its own P2P infrastructure before the end of 2018 to enable Bitcoin exchange transactions using local currencies. Three years later, the website started to offer more currencies, including BTC, ETH, BNB, BUSD, DAI, and USDT, utilizing local currencies through more than 150 payment methods globally. This way, users and merchants could carry on with their crypto transactions on a safe platform.
On Binance P2P, you may purchase and sell crypto using various payment options. Local currency, SEPA, PayPal, Payoneer, Zelle Pay, local bank transfers, and e-wallet services are among them. They have a significantly smaller P2P market than Paxful and Localbitcoins.
Paxful
---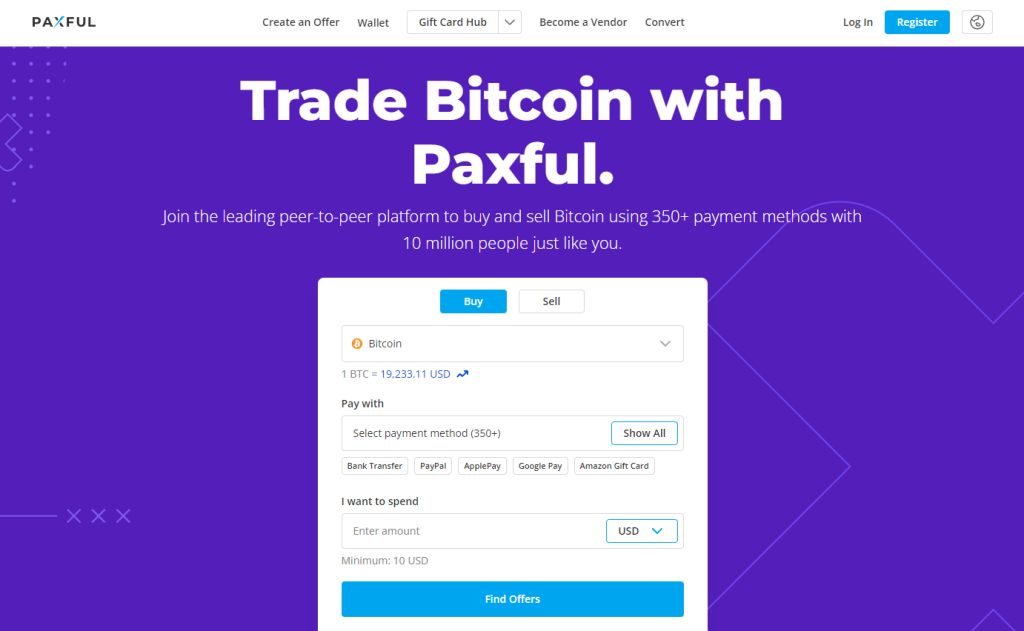 One group of programmers set out to increase Bitcoin's accessibility by building Paxful , a centralized peer-to-peer trade network. The platform acts as a go-between for crypto buyers and sellers, allowing them to meet and transact directly without an intermediary. Bitcoin, Tether, and Ethereum are the only three cryptos available through Paxful in over 190 countries.
Over 350 payment options, including several fiat currencies and the aforementioned three cryptos, are available on the site. Paxful accepts various payment methods, including wire transfers, payment applications (like PayPal), gift cards, other cryptos, cash, Zelle Pay, and more.
What is Zelle Pay?
---
Zelle Pay is a mobile payment app that facilitates P2P money transfers, eliminating the need for physical currency or in-person bank visits and streamlining the payment process.
Instead of waiting several business days to transfer money between bank accounts, consumers may do it in a matter of minutes using Zelle Pay. Using Zelle Pay for Bitcoin normally takes less than an hour.
How to buy Bitcoin with Zelle?
---
You'll need a trusted crypto exchange, a bank account in the U.S, and a safe crypto wallet if you want to use the popular mobile money app, Zelle, to buy Bitcoin. In the text below, find out the steps to buy Bitcoin using Zelle Pay:
Pick a crypto exchange that supports Zelle
---
First, you must pick a crypto exchange that supports Zelle as a payment method. Only a small handful of markets really let you use Zelle Pay to pay. Three different exchanges are outlined at the start of this article. You may evaluate them individually concerning their brokerage or spread, trading fees, fiat currency deposit/withdrawal fees, etc.
Register
---
Next, you need to create an account on a crypto exchange platform that you pick and supports Zelle Pay deposits.
Do a KYC process
---
After registering an account on an exchange, you might need to verify your identity through their Know Your Customer (KYC) procedure by submitting official documents like a driver's license, passport, or other government-issued picture ID.
If you prefer to make purchases without revealing your identity, you can do so through some lesser known and used P2P exchanges like HodlHodl, Bisq or Localcryptos.
Deposit funds by choosing Zelle as a payment method
---
To buy bitcoins through an exchange, you must first deposit money into your exchange wallet. Look for the option to add "Zelle Pay" as a payment method in your exchange account's control panel. A Zelle sign-in window will appear, requiring you to enter your credentials. When you're ready to make a transfer after login, specify the amount you wish to send and finish the transaction.
Pros and cons of buying Bitcoin with Zelle
---
Buying bitcoins using Zelle Pay as a payment method has some advantages and some disadvantages. In our opinion, the pros and cons of Zelle are:
Pros ✅
---
To make a deposit using Zelle, a credit or debit card is not required.
Having the possibility to buy crypto using Zelle is convenient if you already use the service.
In most circumstances, Zelle transfers are completed within minutes.
Cons ❌
---
Zelle, unlike PayPal, does not provide its own fraud protection.
Deposits via Zelle are only supported by a small subset of crypto exchanges at the moment.
Can I use Zelle without a bank account?
---
Zelle requires both parties to have a bank account to send and receive money. While this isn't the same as a wire transfer, you will need access to a valid bank account to handle the transaction.
Can you sell Bitcoin on Zelle?
---
You can't use Zelle to make a straight bitcoin sale. However, every day, sellers from all over the world use Zelle to purchase bitcoin. You may use the search function on any P2P exchange to identify Zelle-accepting traders that meet your needs and provide conditions you're comfortable with. You can then sell them bitcoin and have the fiat money land in your Zelle Pay account.
FAQs
---
Can I buy bitcoin with Zelle on Coinbase❓
No, you can't buy Bitcoin with Zelle on Coinbase. As we know, Zelle is only supported by P2P exchanges and Coinbase isn't a P2P exchange.
Can I buy Bitcoin with Zelle anonymously❓
Yes, on some P2P exchanges like HodlHodl or Bisq you won't need to go through KYC and you can purchase Bitcoin anonymously using Zelle (the exchange won't know who you are, Zelle already knows your identity if you're using their services)..
Does Zelle use Cryptocurrency❓
No, Zelle doesn't use cryptocurrency on their platform. But Zelle can be used a payment method on some P2P crypto platforms to buy and sell crypto coins.

CaptainAltcoin's writers and guest post authors may or may not have a vested interest in any of the mentioned projects and businesses. None of the content on CaptainAltcoin is investment advice nor is it a replacement for advice from a certified financial planner. The views expressed in this article are those of the author and do not necessarily reflect the official policy or position of CaptainAltcoin.com