Blockchain bridges are like physical bridges. Just as a physical bridge links two physical destinations, a blockchain bridge connects blockchain ecosystems.
In this article, we will focus on ways to bridge coins from other blockchains to the Near Protocol. First, though, let me introduce you to the Near Protocol.
WHAT IS NEAR PROTOCOL?
---
The NEAR Protocol is a Proof-of-Stake smart contract blockchain that serves as a community platform for developers to create and launch decentralised applications.
The concept of sharding is key to the NEAR protocol's design. For the platform to function, it utilises the technology of sharding, which allows it to incorporate and develop new options into its catalogue.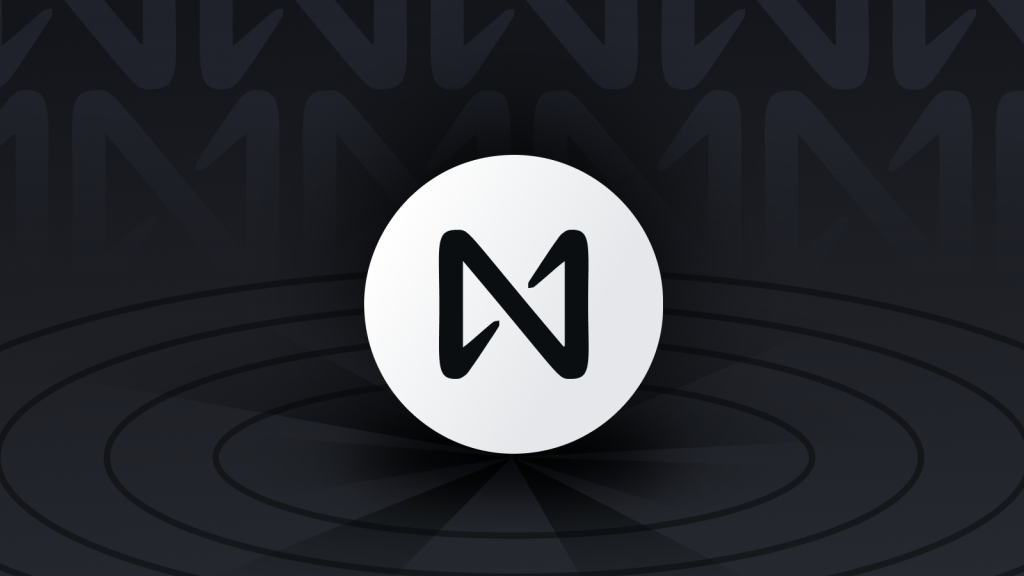 Sharding allows more efficient ways to retrieve data across networks and scale the platform by distributing the segment of blockchains rather than the complete blockchain across the network participants.
HOW TO TRANSFER COINS FROM OTHER NETWORKS TO NEAR PROTOCOL
---
Let's talk about two ways of doing that, using the Rainbow Bridge and using a centralised exchange.
USING THE RAINBOW BRIDGE
---
The Rainbow Bridge, as the name suggests, is a bridge that connects the Ethereum blockchain with the Near protocol. It is a trustless protocol hosted by Paras Faucet and Metamask, which allows anyone to migrate between the two blockchains seamlessly.
How does it work?
To use the Rainbow bridge, you'll need:
The Paras ETH Faucet
A Metamask wallet, and
An ETH balance greater than 0.05 ETH.
Once you have all that, follow the steps below to bridge your tokens seamlessly: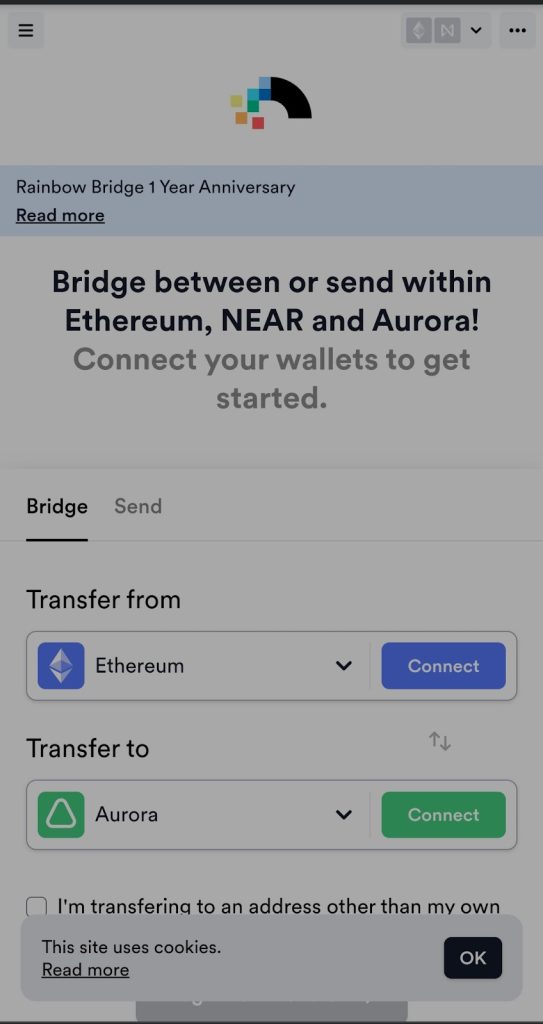 As shown in the picture above, you can choose to bridge from Ethereum to either Aurora or Near protocol.
Select the appropriate options to transfer from Ethereum to Near and connect your Metamask wallet.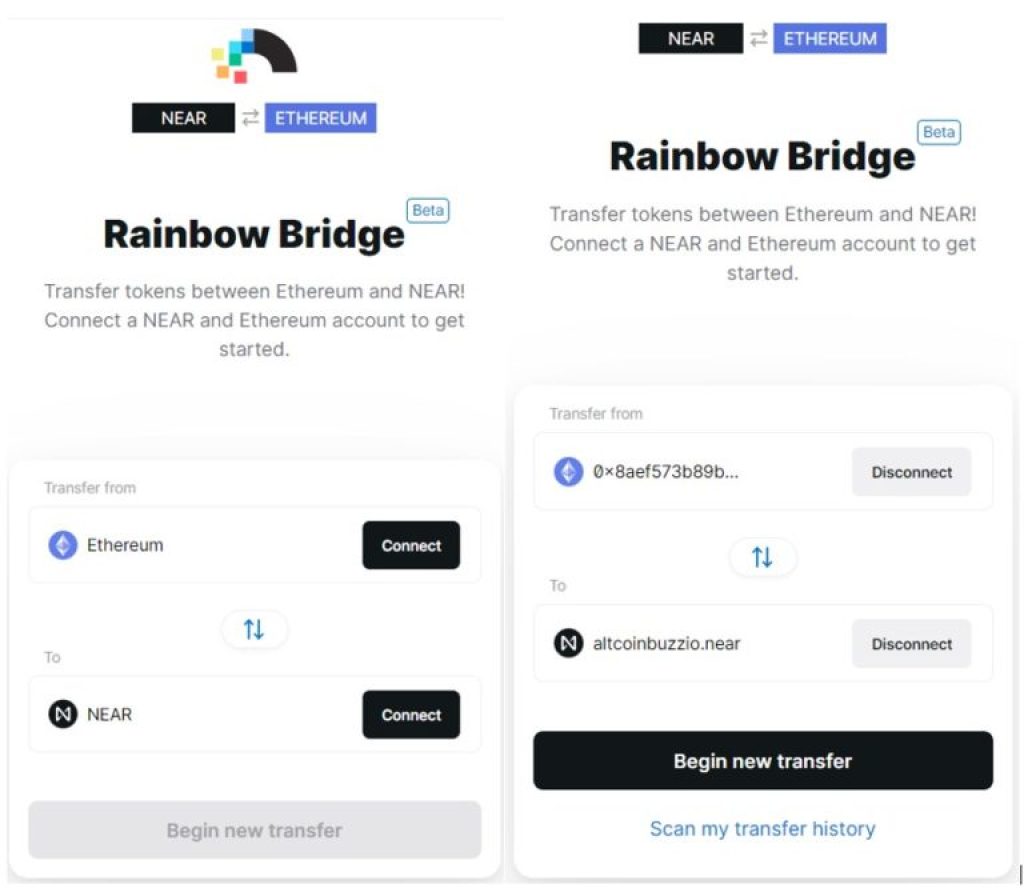 The displayed image then pops up on your screen. Click 'Begin new transfer' and follow the steps as prompted.
You can choose to transfer the bridged tokens into your metamask wallet or a different wallet.
Confirm the transaction on your Metamask, and you're good to go!
There are some things to note regarding this process:
Bridging from ETH to Near costs about ten dollars and takes about six minutes
Bridging back to Ethereum costs higher and takes longer due to ETH gas fees
Supported wallets are the Metamask and Near wallets.
BRIDGING WITH CENTRALIZED EXCHANGES
---
Centralized exchanges like Binance, Kucoin, and Uphold send and receive tokens on several blockchains. Therefore, if you want to send tokens from the Ethereum blockchain to the Near protocol, you may simply have to look for an exchange that'll allow you to deposit an ERC-20 token on Ethereum and send it via Near Protocol.
The exchange covers the bridging process and only charges you for withdrawing on Near protocol. Examples of exchanges that fit these criteria are Binance, MEXC, Gate.io, Uphold, Kucoin, Huobi, etc. You may need to create an account with them and complete KYC verification before being allowed to make withdrawals.
CONCLUSION
---
The Near protocol is one of the hot topics in the crypto world because of its speed and low costs. Therefore developers and investors alike are migrating to the protocol to benefit from it as much as possible.
If you are thinking of bridging your tokens from the Ethereum network to the Near protocol, this article has helped you see two ways you can do that. You can either use the Rainbow bridge or a centralized exchange supporting both platforms.
Whatever you decide to use, please consider the facts well as discussed in this article. Take note of the transaction times and costs to ensure that you won't make any unexpected losses along the way.
FREQUENTLY ASKED QUESTIONS
---

CaptainAltcoin's writers and guest post authors may or may not have a vested interest in any of the mentioned projects and businesses. None of the content on CaptainAltcoin is investment advice nor is it a replacement for advice from a certified financial planner. The views expressed in this article are those of the author and do not necessarily reflect the official policy or position of CaptainAltcoin.com