Badger DAO Review – What is Badger DAO & How Does It Work?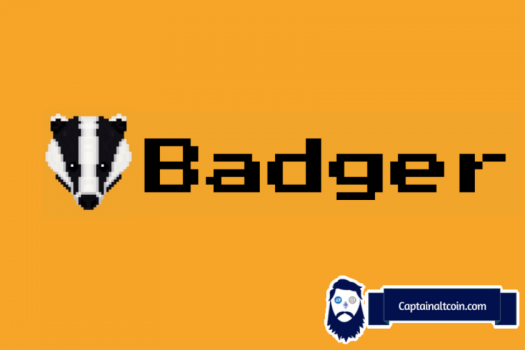 Decentralized finance (DeFi) has shown tremendous growth in 2020 with the trend expected to carry on in 2021. A key metric to determine just how much DeFi has been popular is the Total Value Locked (TVL), which amounted to around $680 million at the start of the year before rising above $40 billion in 2021.
What is Badger DAO?
---
Badger is an open-source and decentralized autonomous organization dedicated to building products and infrastructure that accelerate the use of Bitcoin as collateral on other blockchains. The platform fast-tracks the use of Bitcoin on Ethereum and other smart contracting platforms.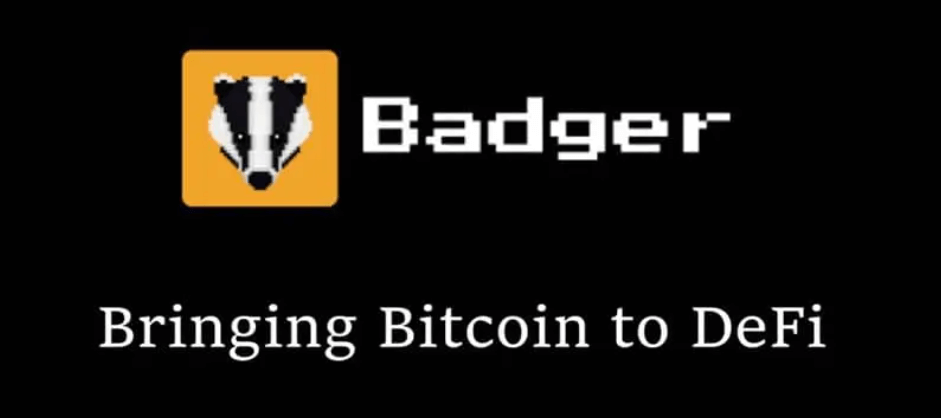 Badger DAO brings together developers also called Badger builders working together to make Bitcoin as a collateral to as many blockchains as possible.
One of the most attractive features of Badger DAO is the BADGER token where developers earn the tokens and a percentage of the fees from the mining pool on every build.
How DAOs are Meant to Work
---
DAOs have become a key trend in recent years as projects continue to embrace community-led governance which has led to transformation of governance tokens to a type of new utility token.
Bitcoin was the first fully-functional DAO because it functions autonomously, it has a pre-programmed set of rules, and is coordinated through a distributed consensus protocol. The recent years have seen an increase in the use of smart contracts on the Ethereum platform, which has opened up the creation of DAOs to the general public.
For a DAO to be fully operational, it first needs to have a set of rules that guide its operations. The rules are encoded as smart contracts.
After setting up the rules, the DAO moves to the funding phase where the DAO needs to satisfy two conditions. First, the DAO must be backed by tokens that it uses to reward activities in its network. Investors who invest in a DAO get voting rights and are able to influence the organization's operations.
After funding, the DAO becomes fully operational, autonomous, and independent from its creators. DAOs are open-source and accessible to everyone. The organization's rules and financial transactions are kept on the Blockchain, transparent, incorruptible, and immutable.
The self-moderating community makes all decisions on the platform including how funds are to be spent through consensus. All members have individual powers, depending on the number of tokens held, to determine the future of the platform.
The platform is democratized in such a way that the majority determine the action to be performed.
Users on a DAO platform can exchange funds with anyone in the world in the form of money raising, charitable donations, investments, and borrowing. As opposed to the mainstream financial system, users of a DAO can exchange funds without going through a third-party.
The biggest problem with a DAO system is that even a security problem cannot be corrected on the platform until a vote is done. This is a slow process that can be exploited by hackers to steal users' funds.
Badger Builders
---
Badger Builders are a community of developers working together to build new products within the Badger DAO ecosystem. Badger builders can be individual developers, a group, or even the whole community.
One of the coolest things about Badger DAO is that there are no requirements for Badger builders to participate and benefit from the DAO. Being open-source, anyone can participate by creating something unique using their skills.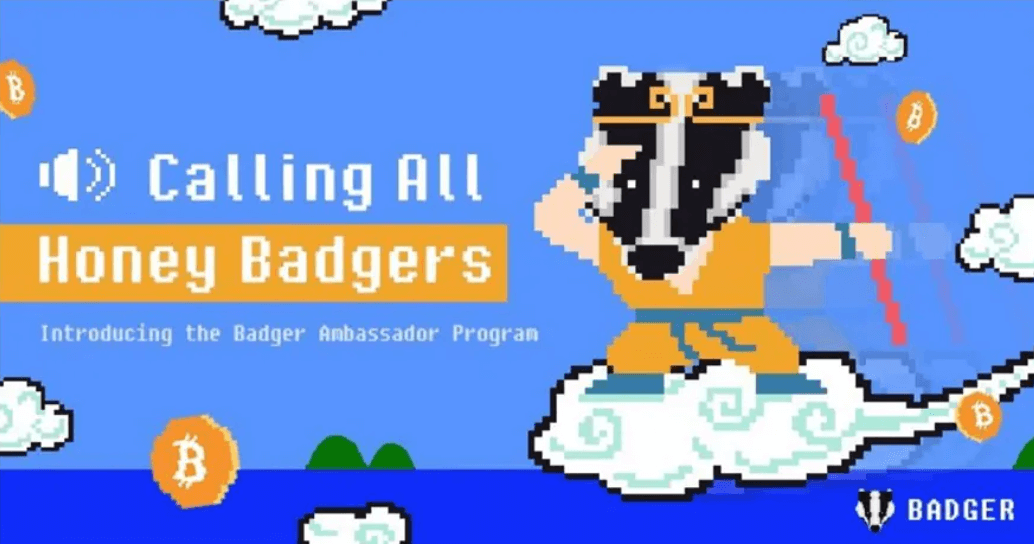 New Product Pitches
---
In addition to building new products, Badger builders can also pitch new product ideas, get feedback on their proposals, and even form partnerships with other developers. If the community shows interest in a proposed idea, a vote is done to determine if it should be introduced to the whole community.
The development team is always involved in the project's development in terms of building, funding, and marketing the idea. Proposals for new products are made in the Badger DAO Discord channel where off-chain voting takes place to determine products and solutions to launch.
The platform has been democratized this way to allow all members to have a say in demining the platform's destiny. It is designed to ensure no individual is isolated in pitching new products.
Read also:
Collaboration Is Key
---
There is a high appetite for new ideas at Badger DAO and developers are always open to partnering with anyone on an idea that promises to be profitable, or even the next trend in the industry. The group has already attracted several innovative ideas and hope that as the platform continues to grow, more developers or even the entire DeFi protocols will come onboard.
The democratization of ideas has been hailed as being effective in developing and launching new innovative products in the DeFi ecosystem. The idea of collecting new pitches and ideas is what makes Badger DAO always open to individuals, developers, companies, and teams to participate. Being an open-source platform, all products launched in the Badger DAO ecosystem are transparent, fair, and can profit everyone involved in their creation.
The Badger DAO team believes that by working together, a decentralized community is able develop new and innovative products that may not be developed in a centralized ecosystem. In addition, all ideas approved by the community are always funded by the Badger DAO treasury. Users who launched new products are also rewarded with BADGER token as incentives for posting new products.
The $BADGER Token Launch
---
Badger has launched the $BADGER token, a governance token for the platform and all its products. The BADGER token is strictly for DAO governance purposes and does not have any monetary value.
The token was launched through fair liquidity mining with no centralized control. The token was launched without any intermediaries like VC funds, early investors, or anonymous backers
Avoiding intermediaries was done purposely to avoid a scenario where the token is under the control of one individual or entity. The team wanted to avoid mistakes made by many blockchain projects that are always launched without clear guidelines. Decentralized projects end up not being fully decentralized as they find themselves under the control of early investors, early investors, and founders.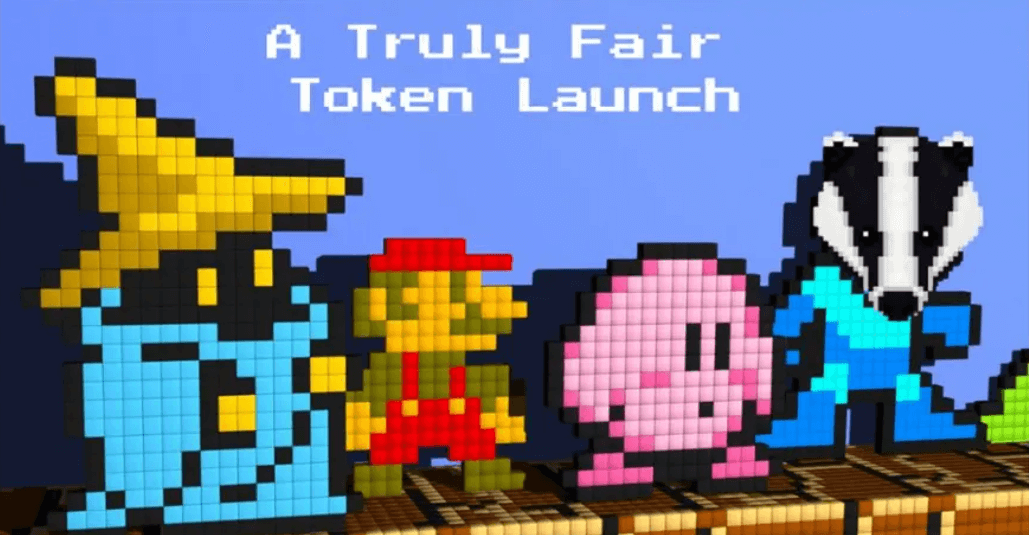 To further build trust and transparency, the team has contracted a third-party auditing firm Zokyo to audit its smart contract code and systems.
In order to maintain connection with the project, the team behind the platform holds 10% of the token supply. Another 35% is held in the pool and the community decides its distribution. The funds in the pool can be used for various functions including operations, offering incentives for partnerships, and boosting liquidity mining. The community must vote and approve all uses of the funds. The team desired a case where the community has full control over the token right from its launch.
Time-Locked Founder Rewards
---
During the launch, 10% of the total BADGER tokens were designated founder tokens and were aside for the founders and were meant to motivate success among the founding members. The founder tokens have a one-year time lock with the tokens released to public wallets on a weekly basis for 52 weeks. The time-lock ensures that the founder tokens are not dumped on the market all at once as this would drive token prices down.
Badger DAO's First Product, SETT
---
SETT is a tokenized vault used to hold bitcoin and where users can deposit funds and execute automated strategies across DeFi protocols to produce yield. SETT was inspired by Yearn Finance and was Badger's first proposed, voted, approved, fully developed project.
While SETT vaults was inspired by Yearn Finance, it is exclusively built to support tokenized Bitcoin in line with Badger DAO's focus on Bitcoin products. Badger developed SETT to offer storage for members' crypto assets.
Like Yearn Finance, SETT mainly supports Bitcoin products. Sett was developed to allow crypto holders to store their assets for decades. Badger DAO users also need to have SETT in order to earn BADGER tokens.
Users can deposit their crypto assets in the SETT vaults and earn yields. The funds in the vaults are organized in smart contracts used to execute various strategies that make the asset available on various DeFi platforms. BTC holders can deposit their coins in the vaults and earn rewards even without much technical and coding skills.
Badger users can deposit funds into SETT vaults for a limited period to earn both BADGER tokens and yields. Users can choose to extend their time and benefit from the multiplier effect on their rewards.
There are mainly two fee categories charged on assets that move in and out of the vaults. A 0.5% withdrawal fee and another 4.5% fee on all profits made. These fees are levied to cover for gas costs and transaction fees.
Badger DAO's Five SETTs
---
At launch, there were five SETT projects created with four meant for compounding strategies and a fifth strictly for staking BADGER to earn more BADGER. The first four projects are;
There have been another 6 SETTs created since the launch of the first ones among them DIGG used to earn more DIGG.
The SETT vaults are just a few months into operations and are currently in infant stages and several improvements expected in future. It is however evident that the community will be a hotbed for innovative futures in the near future. Features that could be in the pipeline include native BTC deposits, strategies to protect against Bitcoin price volatility, single asset vaults with multiple strategies, and additional compounding strategies.
Badger DAO DIGG
---
Badger DAO's second project was DIGG also developed to support bitcoin products. However, unlike other platforms, DIGG is non-custodial meaning it does not hold users' funds. DIGG is basically an elastic supply cryptocurrency with its value pegged to the price of Bitcoin. The supply of DIGG is adjusted in all holding wallets on a daily basis based on the value of DIGG versus the U.S dollar and the price of Bitcoin.
The adjustments are done by changing the supply of DIGG tokens relative to price so as to keep market prices stable. When DIGG prices increase, an oversupply of token is created to bring the prices down. If the prices drop, more tokens are withdrawn from wallets to raise the price back to stable levels.
The main objective behind DIGG projects is to further decentralize Bitcoin assets and apply an alternative elastic parameter to peg value of crypto assets. In addition to maintaining peg, the protocol also influences prices by adding new incentives.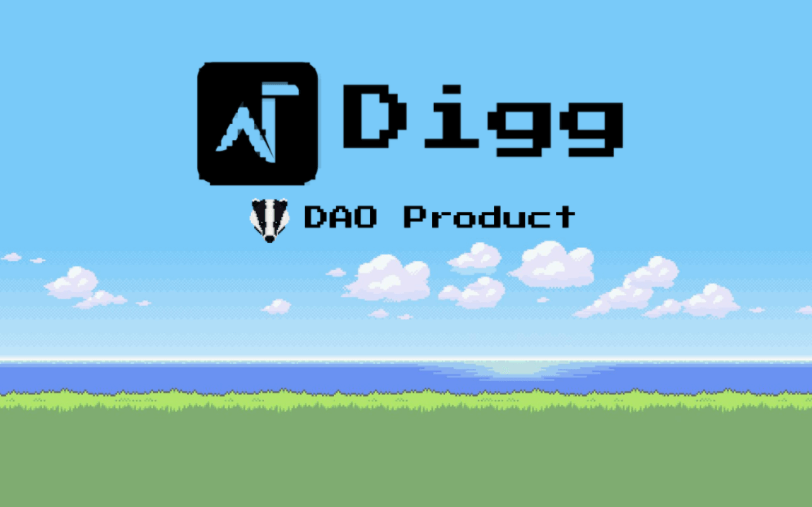 DIGG token holders can also stake their tokens in SETT vaults to earn more tokens. During the launch of DIGG token, 50% of the total token supply was controlled by the Badger DAO with the supply moderated by $BADGER token. $BADGER token vote to determine DIGG's future smart contract changes, token supply, protocol parameters for present and future projects built by the DAO, and marketing decisions among others strategies.
How DAOs Should Work
---
Many crypto projects are turning to community-led governance style which is causing an increase in formation of DAOs. Governance tokens can now be used as utility tokens on decentralized platforms. Decentralized platforms are designed to turn governance tokens into utility tokens.
However, the potential of DAOs is yet to be fully tapped in the real world due to several limitations. Key setbacks include lack of participation from idle community members who are not interested in voting and high gas fees for voting on-chain. DAO platforms function optimally when all members vote and participate in strategy development. In addition, voting and participation may be fruitless if any of the proposed ideas and changes is disregarded.
Real Community and Venture DAOs
---
According to the Badger DAO Venture DAOs are the most active ones because in addition to being in charge of the business, they are also specialists in the sectors. They bring together like-minded community members with vast knowledge and experience in the community working together from the early stages of product development.
What sets Badger DAO aside from other platforms is its focus on community building and engagement by creating an environment that encourages collaboration. The team is committed to bringing Bitcoin to DeFi.
Badger DAO is working on establishing itself as a community moderator to approve members' communities without forming one. This is why the platform allows community members to co-own projects and launch new projects as they wish. To motivate developers and members and encourage community innovation and engagement, members earn $BADGER tokens paid out directly to holders' wallets.
BadgerDAO tokenomics
---
Badger DAO is committed to developing fully decentralized products from the onset. It is a transparent open-source platform and its governance token has no intrinsic value. Besides being governance tokens, BADGER tokens are also used staked in SETT vaults to earn rewards and are also used to provide liquidity. BADGER tokens are distributed as follows;
4.83 million allocated to liquidity mining
3.15 million allocated to developer mining
7.35 million are stored in the DAO treasury
420k allocated to Bitcoin core developers
3.15 million are airdropped to the community
2.1 million were allocated to founding members.
Is Badger Dao a good investment?
---
When launching BADGER token, the team designed it to be a governance token with no monetary value. However, due to speculations, the token price ranged between $6 and $7 and remained in that range for between five to six weeks. However, at the end of 2021, the token surged to highs of $89.50 at the start of February, 2021.
Since February, the price has pulled back in the range of $39-42 and as of March 12, 2021, the token was priced at $41.80.BADGER token is listed on several exchanges with its highest trading volume recorded at Binance and Huobi Global. These positive trends point to a bullish that can be explored for investment.
Badger DAO Conclusion
---
Generally, the viability of Badger DAO will depend on the level of adoption. For Badger DAO, its development will especially depend on development of sound, innovative, well-engaged communities. The team will need to foster collaborations among members to spur innovation and increase its new products in its pipeline.
The project has had an excellent start and the team is building on the momentum to generate for products and make Bitcoin available to DeFi. The project is doing well regarding growth and TVL but more time is needed to fully determine its growth potential. However, the project's community-centered idea seems to be resonating with many in the industry as it further entrenches the idea of decentralization. Additionally, the platform is working on bringing Bitcoin into more DeFi projects.
FAQs
---
How do I get a BADGER token?
---
Users can buy BADGER tokens from several exchanges like Binance, Coinbase, Kraken or Gate.io. The tokens are traded on various centralized crypto exchanges.
How do you stake badger?
---
BADGER token holders can stake their tokens by depositing and storing them in the SETT vaults.

CaptainAltcoin's writers and guest post authors may or may not have a vested interest in any of the mentioned projects and businesses. None of the content on CaptainAltcoin is investment advice nor is it a replacement for advice from a certified financial planner. The views expressed in this article are those of the author and do not necessarily reflect the official policy or position of CaptainAltcoin.com