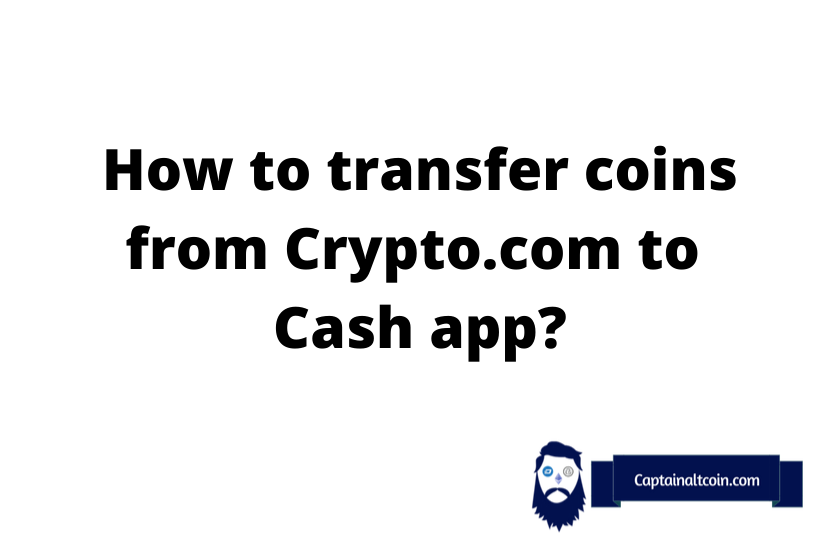 IMPORTANT WARNINGS
---
Trying to deposit a non-supported token may result in the loss of tokens.
Send a small test amount first
Beware when choosing the network which you want to use for sending crypto
Starting crypto.com withdrawal
---
Cashapp is not directly a crypto product, it is a general wallet for many financial features. Crypto.com is also a mobile app similar to it but only works within the crypto world. Today we are going to see how we can move our funds from crypto.com and into the cash app.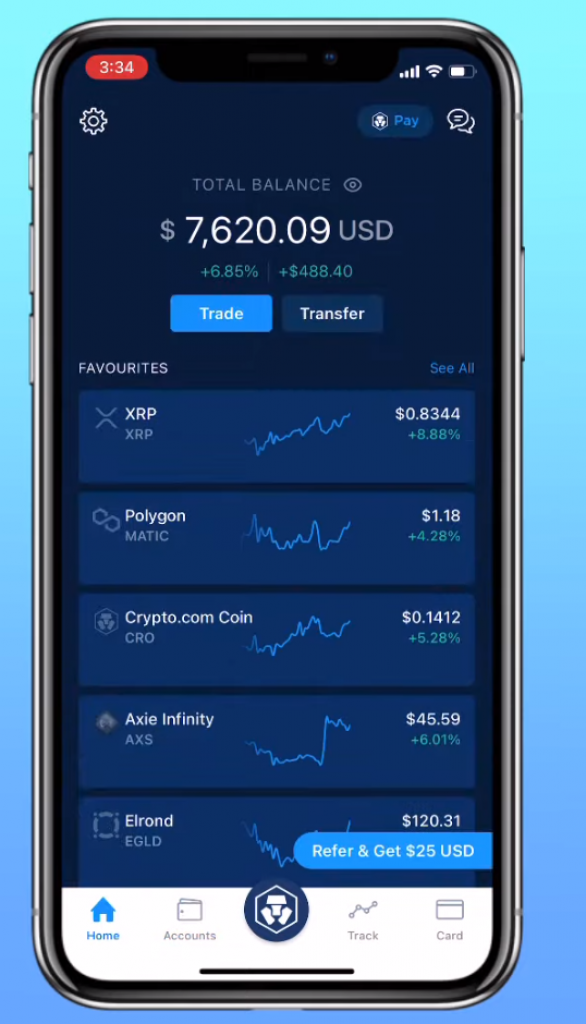 First, we will open up our mobile app. At the bottom of our total balance, you will see the "trade" and the "transfer" buttons. Click on the transfer button to start our withdrawal.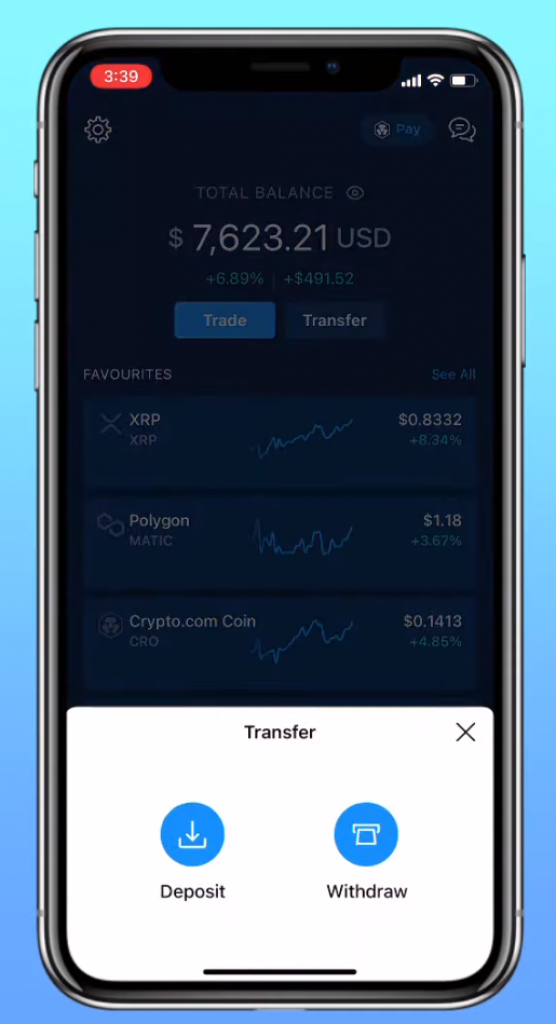 Transfer options will pop up, in order to continue further you will need to click withdraw because we are now transferring money out of crypto.com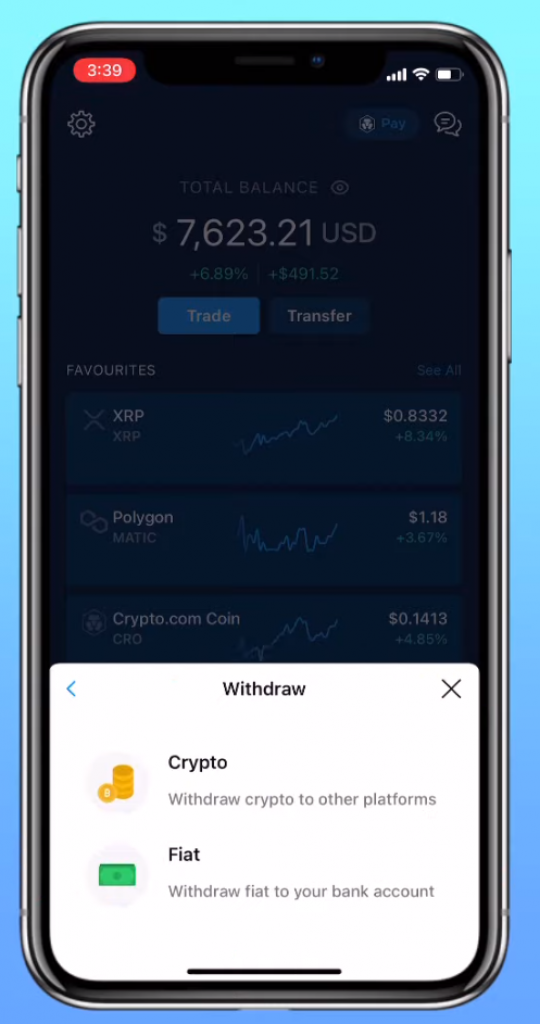 Since we are transferring crypto to the cash app, you will have to click on the crypto option here.

Here we have 4 options. Crypto.com users will allow you to send money from your crypto.com funds to someone else's crypto.com account. Crypto.com exchange is where you can trade crypto, it will send it from your wallet to your trading account. And lastly, crypto.com defi wallet is the wallet where you can participate in defi world crypto.com provides.
However, we will be withdrawing to the cash app, which means that we will be clicking on the "external" wallet to continue.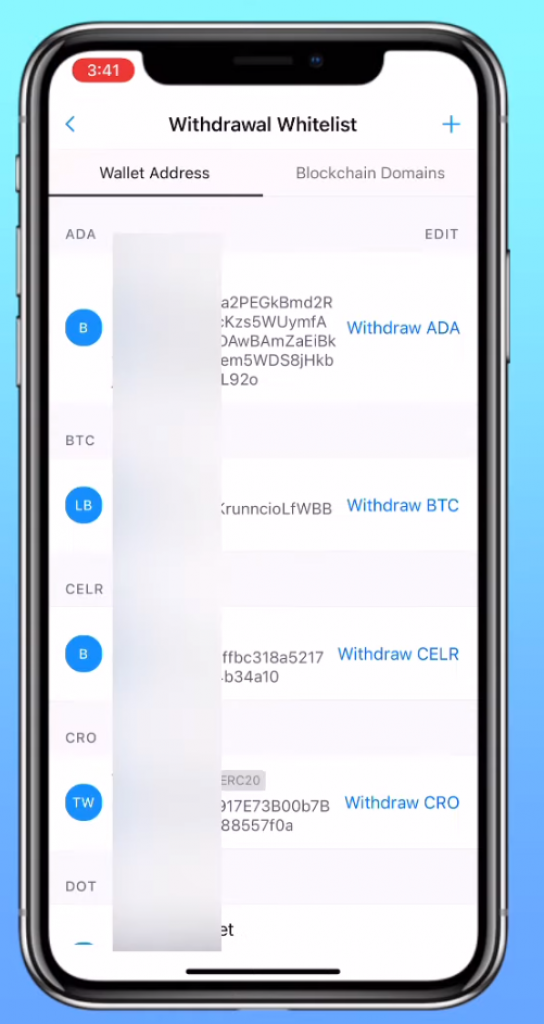 In order to continue, you need to get your deposit address whitelisted in crypto.com, without getting that done, you are not going to be able to withdraw anything anywhere. Click on the plus sign at the top right to start adding your cash app address to your crypto.com whitelisted list.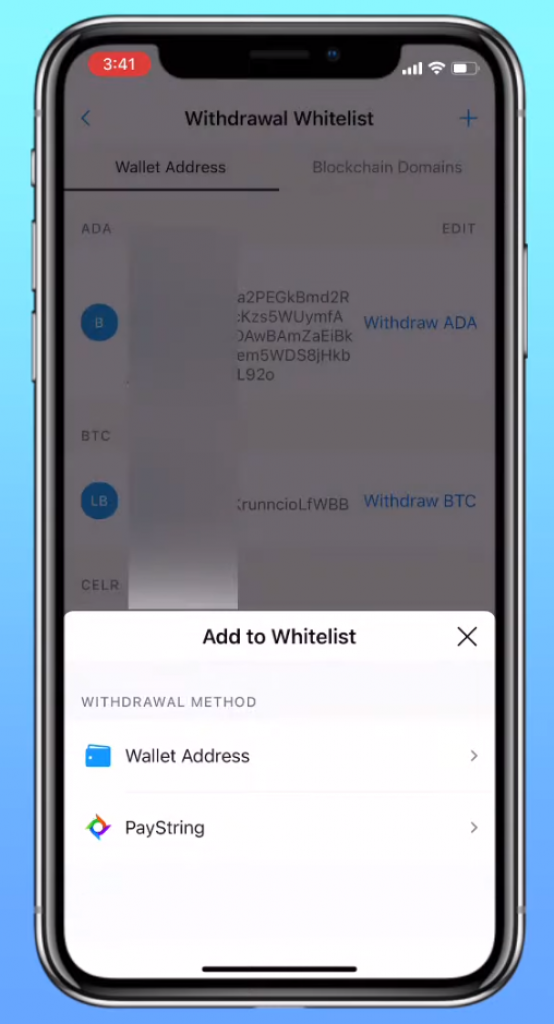 Select the wallet address option since we will be sending it to our wallet in the cash app.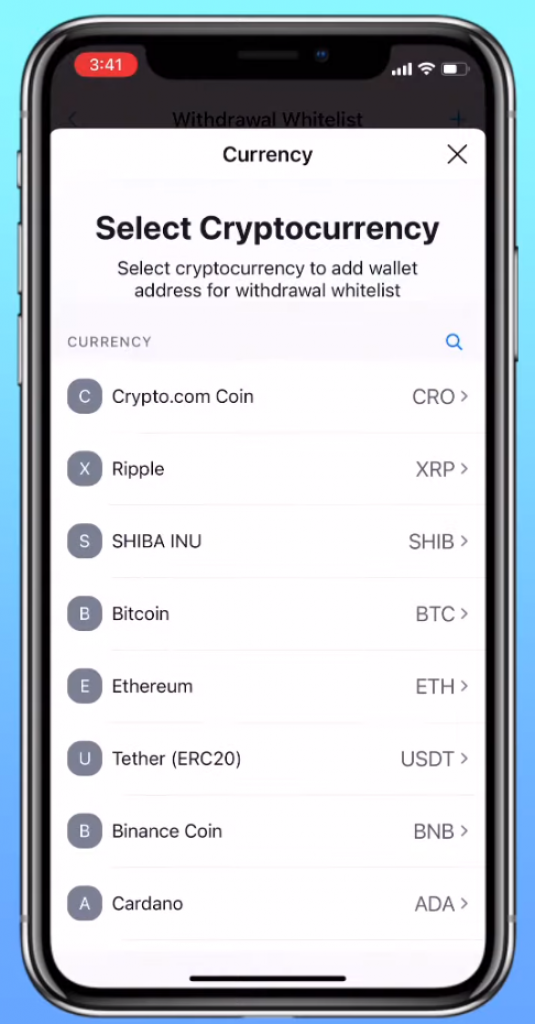 Depending on which coin we would like to send, click on the coin name. Cash app receives bitcoin so we could pick bitcoin for starters.
After this stage, we will be going to the cash app to start getting our address.
Cashapp
---
Open up your cash app, and at the bottom, you will see a bitcoin icon, click on it and you will be redirected.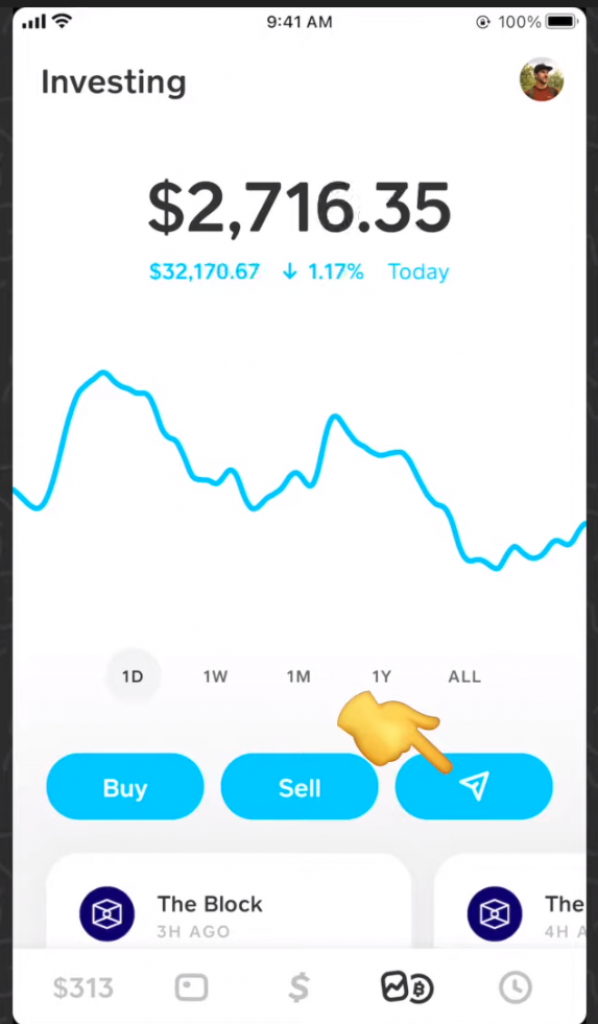 Here on this screen you can either buy or sell your bitcoin, or you could click on the icon to receive bitcoin as well.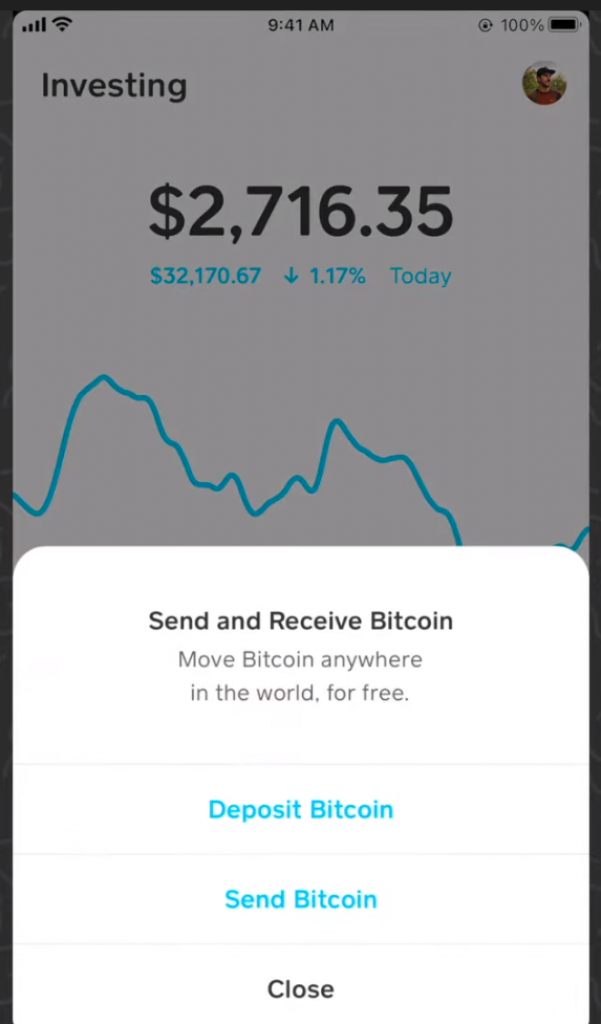 Here, you will be presented with two options. You can send bitcoin from your cash app, or you can receive it. Click on the "deposit bitcoin" option to get your address.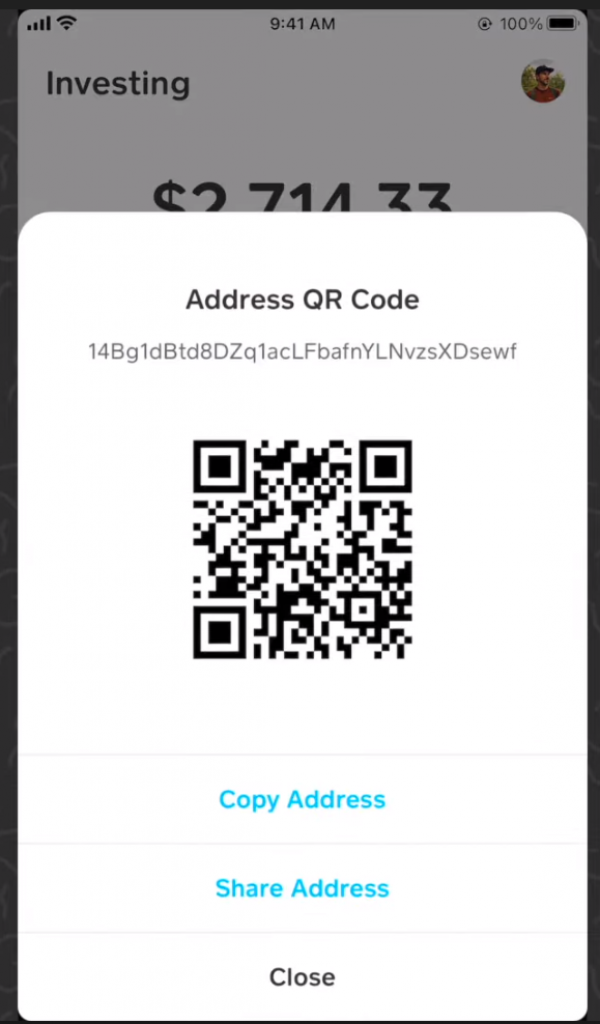 You can use either the QR code or you can just copy the address if you want to. You will also see the address at the top as well, you can use it to double-check when you are pasting the address to crypto.com.
Back to Crypto.com
---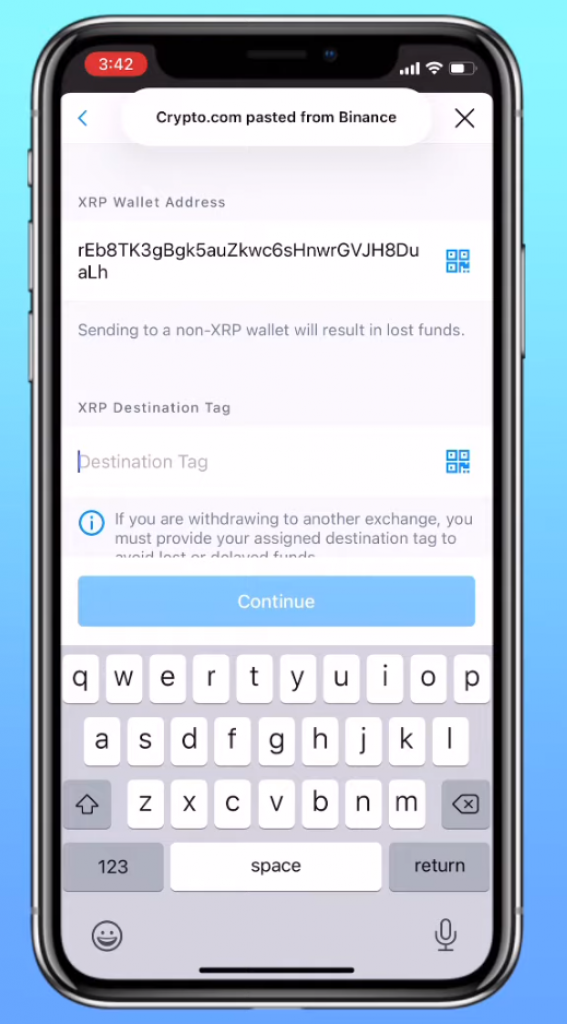 Now we can come back to crypto.com and paste the address to continue whitelisting our cash app address.

After you have pasted the address and double-checked it, you can confirm the wallet address and go back to sending screen.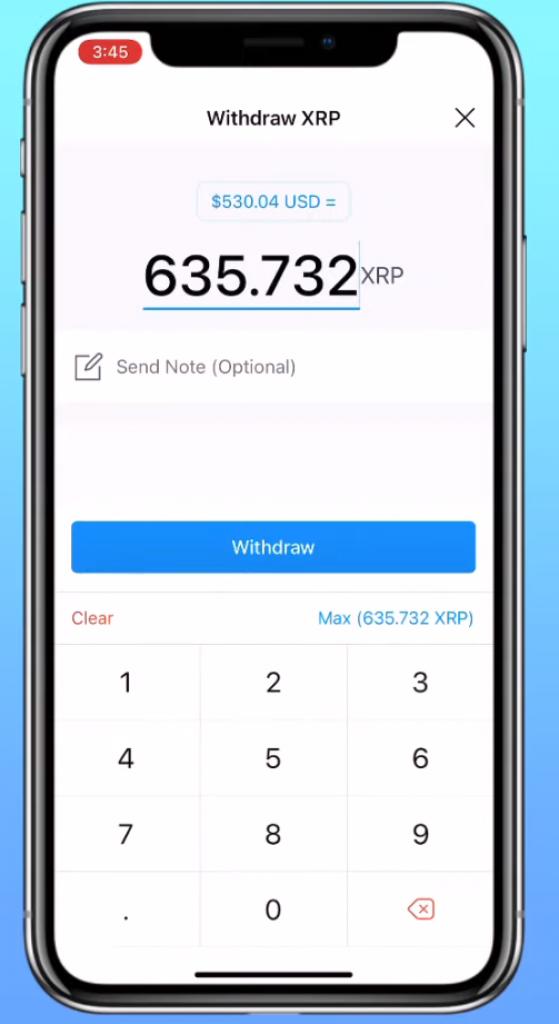 Going back to the whitelist screen, now you will be able to see the cash app address there as well. Click on it and you will be redirected to the amount page. Enter the amount you want to send, you can do it based on how many coins or you can do it on how much in dollars as well.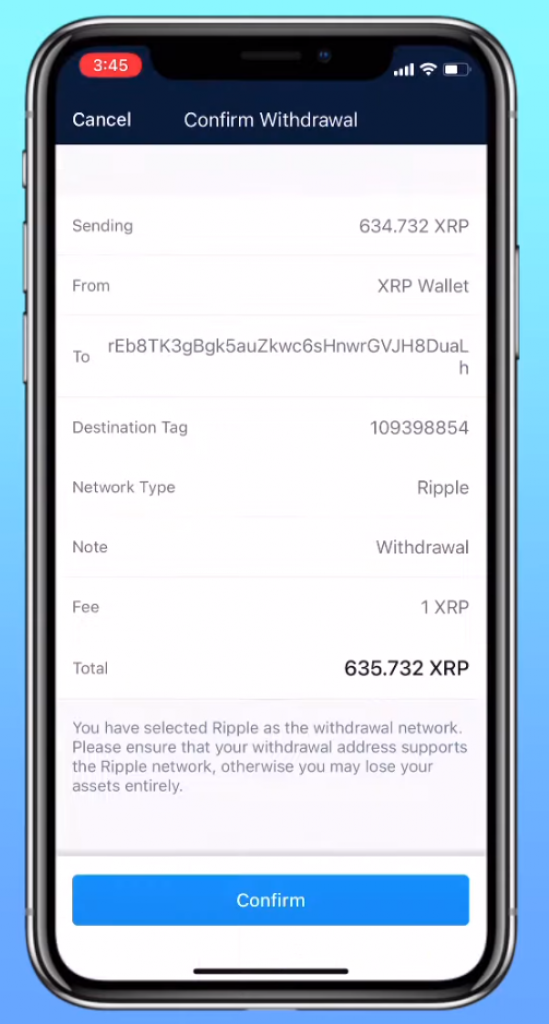 The last thing you will see is the confirmation page. You will see the amount, the address, the coin, and even the fee. Check everything and if they are all correct then you can confirm and transfer your funds.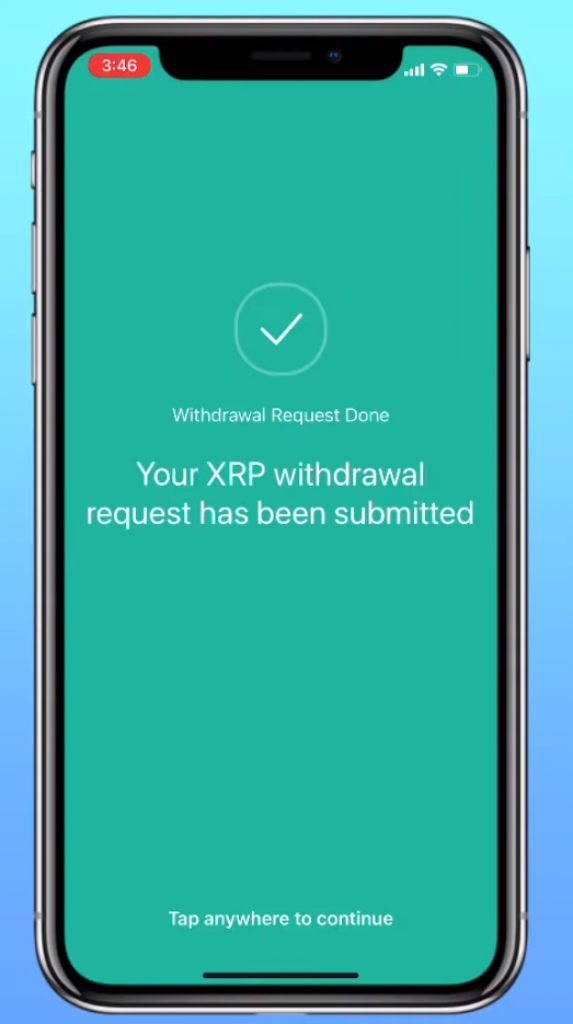 When you are done, you will face the withdrawal successful screen. This means your job is done and all you have to do is wait.
Sending from mobile app to mobile app could be a bit tricky sometimes. Instead of 2 tabs opened on your browser, you will have two apps open on your screen. Even though it is not too difficult, it is also not easier. Make sure that you keep both apps open during this period so you do not have to restart and log in again each time you switch from one to the other.
It will take around 10 to 30 minutes for your transaction to finish. You could watch it from blockchain explorers if you want to. In case of a problem, check if it is sent or not, and based on the result you could contact both crypto.com and the cash app very quickly.
Read also:

CaptainAltcoin's writers and guest post authors may or may not have a vested interest in any of the mentioned projects and businesses. None of the content on CaptainAltcoin is investment advice nor is it a replacement for advice from a certified financial planner. The views expressed in this article are those of the author and do not necessarily reflect the official policy or position of CaptainAltcoin.com