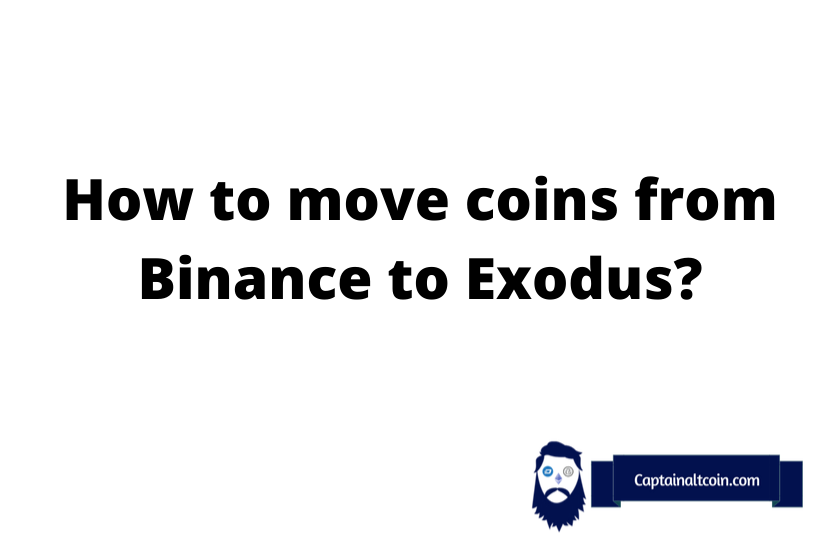 IMPORTANT WARNINGS
---
Trying to deposit a non-supported token may result in the loss of tokens.
Send a small test amount first
Beware when choosing the network which you want to use for sending crypto
Binance crypto withdrawal
---
Exodus is a growing crypto wallet. It has simple functionality like buying/selling and also sending/receiving crypto. With a pretty UI, they have gained some attention recently. Today we are going to see how we could send our cryptocurrencies from Binance to our Exodus wallet. As usual, first, we will withdraw from Binance, and then we will see how we can deposit to Exodus, and then finish our withdrawal at Binance.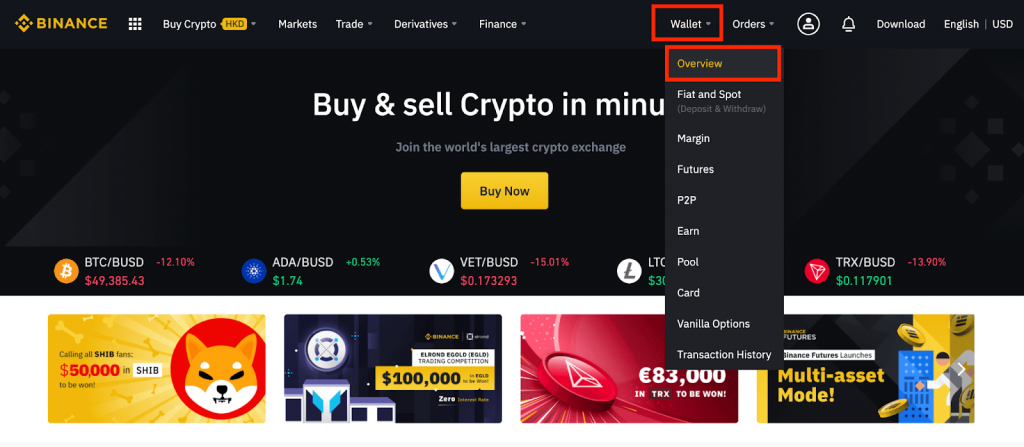 First, we will open up our Binance account. Here we will click on the wallet which will open a dropdown menu. From that menu click on the first option which is the overview.


In the overview screen, we will see the estimated balance, deposit, and withdraw buttons and we can even go to our transaction history. Click on the withdrawal to start our transfer.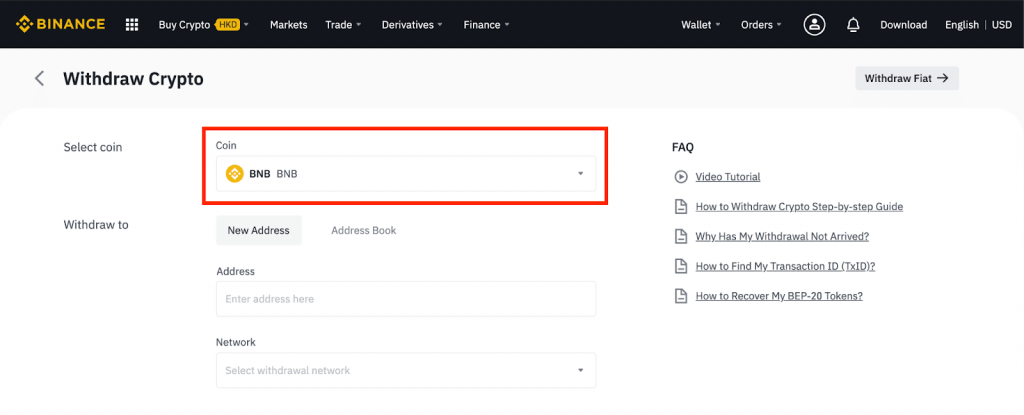 Here, we can see the coin we will be sending and you can click on it to change it. This will open up a list with all the coins.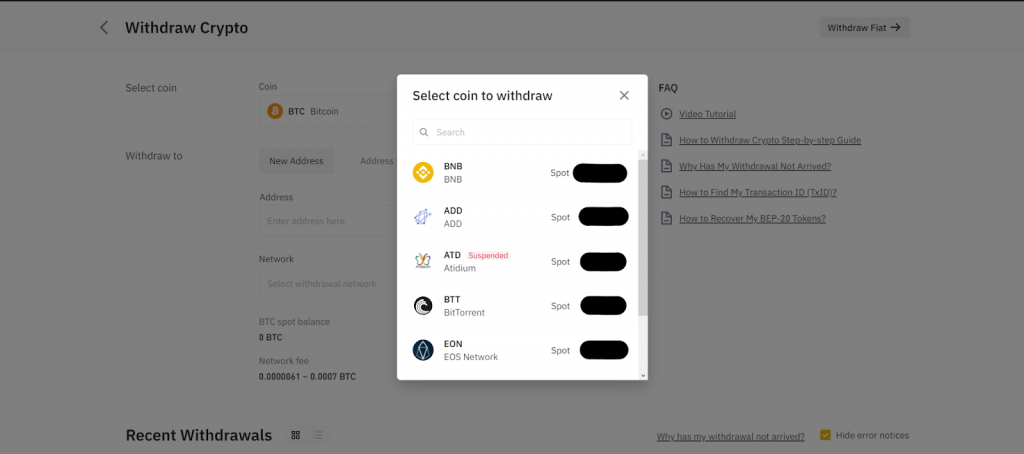 From this list, pick the one that you want to send to Exodus, if you can't see it on the list then you can search for it as well by typing the name.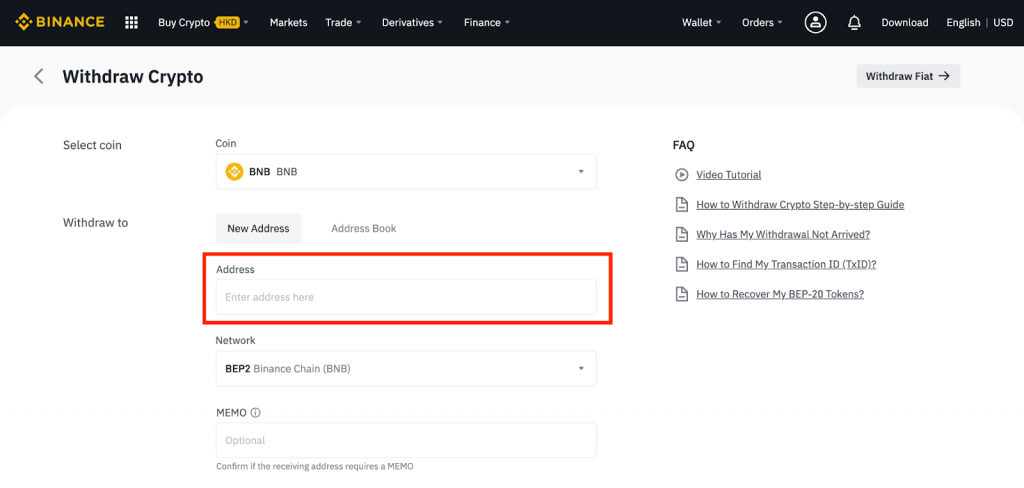 Now we need an address. Since we do not have an address right now, first, we will be going to Exodus, get the address, then come back here and paste the address here.
Where is your Exodus deposit address?
---
Open up your Exodus app. The first thing you need to do is go to your wallet.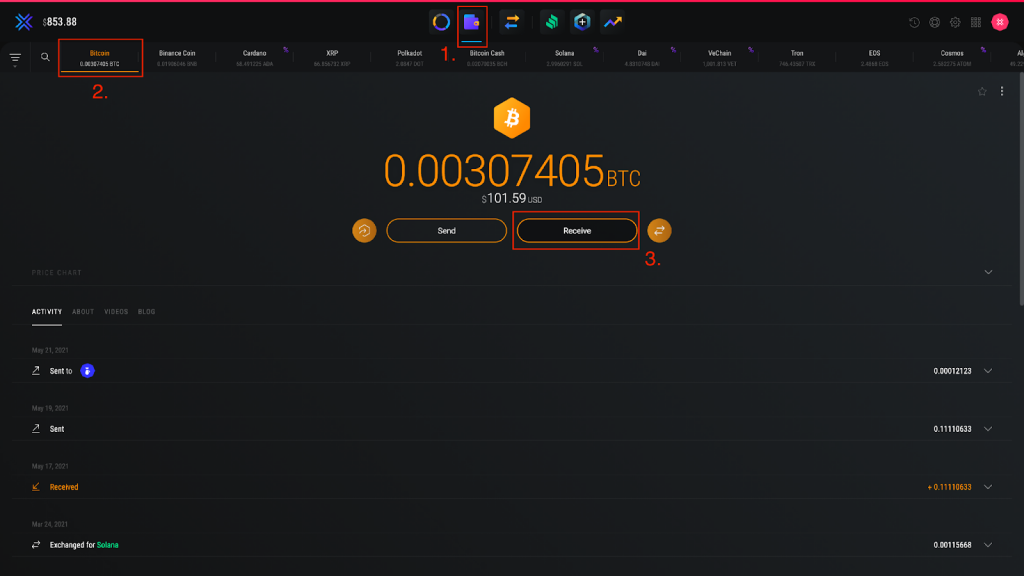 After you reached your wallet, you will need to go to the coin you want to receive. If it is bitcoin, then you can click on bitcoin like the image, if it is another one then you will click another coin. You can see the coin list at the top, right under the wallet icon.
When you pick the same coin as Binance, now you can see the coin and the funds you have. Click on the receive button to continue.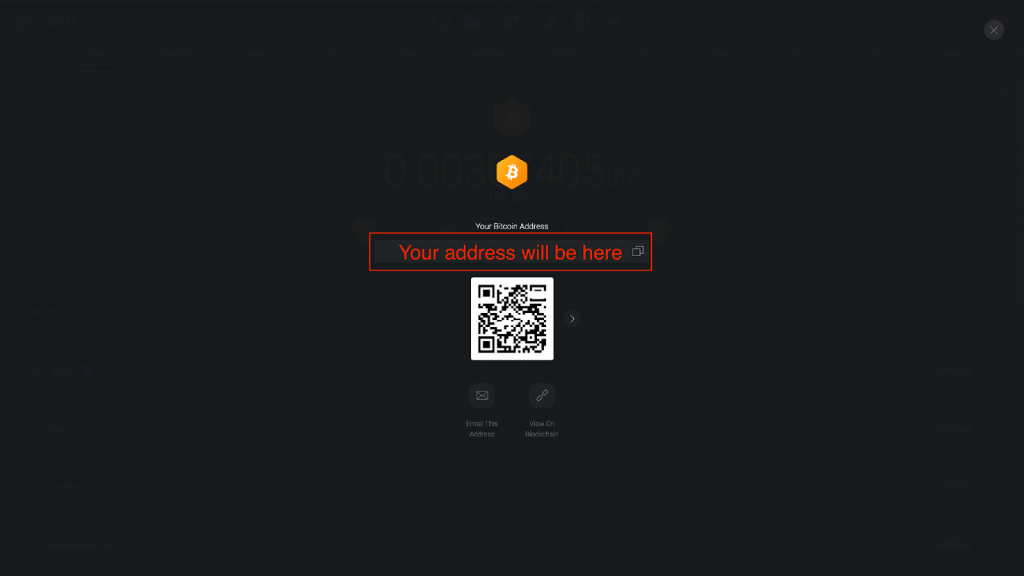 When you are redirected, this page will show you the address you will use to deposit. You can use either the address or the QR code if you want to. You can click on the copy icon next to the address to copy it.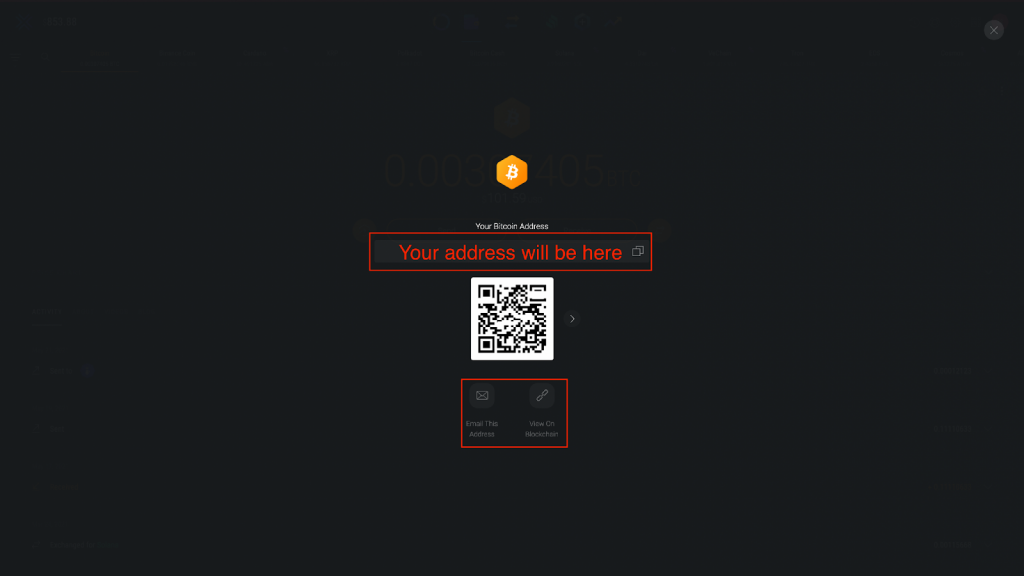 At the bottom, you will see the email this address and view it on the blockchain. If you want to watch your funds transferring, you can watch it on the blockchain using this button.
Binance to Exodus last stages
---
Now that we have the address, we will go back to Binance again to finish up. Paste the address you got from Exodus into your Binance withdrawal form.

When the address part is over, you will have to pick a network. Selecting a network is a very important part of the transaction as well. If you pick a slow coin with a slow network combo then you are going to both pay a lot and you will end up with a slow transaction as well. It is always suggested to use a cheap and quick network instead.
When you are done, check everything twice and if you are certain then you could click on the withdraw button at the bottom to continue.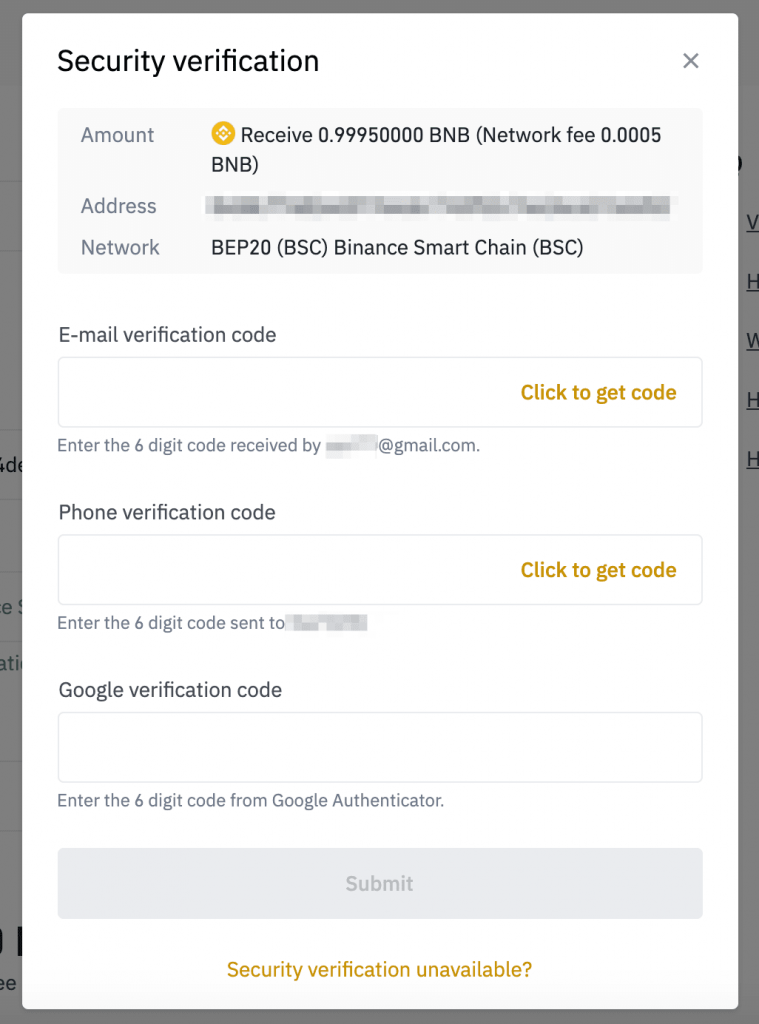 The last stage of withdrawal is verification. In order to withdraw, you will need to enter the security codes. You will get it to your email and also if 2FA google authenticator is enabled then you will need to enter that as well. When you entered all of the security codes correctly, click on the submit button to finish up.
There is nothing else that you need to do, from this point forward you will have to just wait for your coins to arrive at Exodus and nothing more. As mentioned before, you could watch it live from the blockchain explorer that Exodus provides as well.
Blockchain explorer shows you the ledger in the blockchain. This allows you to see every single transaction, at any point. If you check it for your own address, then you can see all the incoming and outgoing transactions.
Read also:

CaptainAltcoin's writers and guest post authors may or may not have a vested interest in any of the mentioned projects and businesses. None of the content on CaptainAltcoin is investment advice nor is it a replacement for advice from a certified financial planner. The views expressed in this article are those of the author and do not necessarily reflect the official policy or position of CaptainAltcoin.com