OVERVIEW
---
The Fantom blockchain has seen incredible growth in the past year. Its cheap fees and fast transaction times have made it a strong force in the DeFi community, rivaling the likes of BSC, Solana, Polygon, Avalanche, and other DeFi smart chains.
The Fantom token, FTM, is currently ranked among the top 50 by market cap, a testament to its growing influence in the crypto community. As a result, many upcoming projects have decided to launch on the platform. This article will talk about one of such projects that have drawn attention recently.
Before we delve into that, let me first explain who Andre Cronje and Danielle Sestagalli are. Andre Cronje is often described as the DeFi Godfather because of the strides he has made in the DeFi world. Among many accomplishments, he created Yearn.finance, the coin that almost quadrupled Bitcoin's price at one point.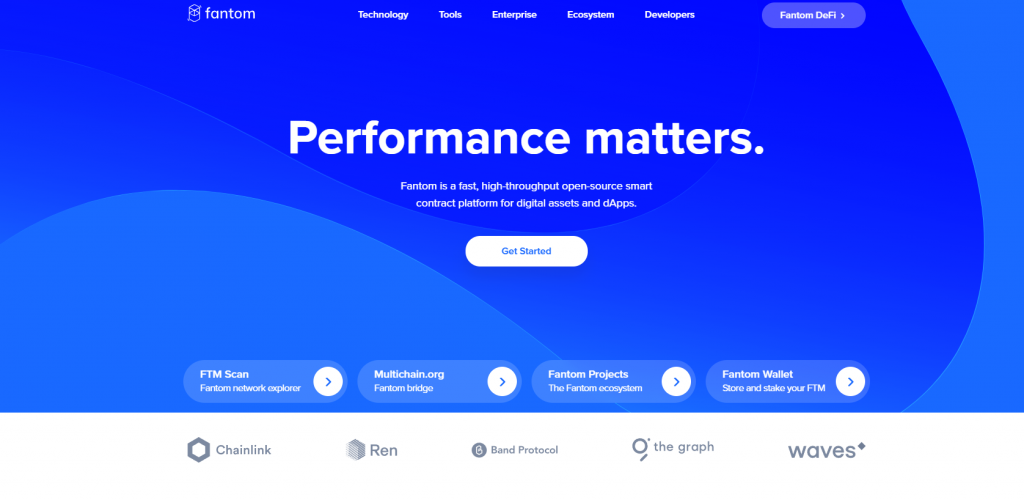 Danielle Sestagalli is also a well-known figure in the crypto world, having established some crypto platforms like Abracadabra.money, Popsicle.finance, and Frog Nation.
Recently, these two figures announced that they are building something huge on the Fantom Blockchain. This has commanded considerable attention from the crypto world, as expected, and many are looking forward to it. In this article, we will cover what has been revealed so far about the project and what is to be expected. Let's go.
VE(3 3) AND SOLIDLY. WHAT ARE THEY?
---
So far, what we know about the project is that it is called ve(3 3) and built on the Solidly platform. What does all that mean?
First, let's talk about the (3 3) notation in crypto. This notation originated with the OHM token and its crypto platform, OlympusDAO. It can also be found on the Twitter handles of some crypto enthusiasts. Put simply, it is a technical term that denotes a staking system where the value of a staked coin increases when more people stake it. Similarly, the more the number of people that stake it, the less the emissions.
With that in mind, ve(3 3) is a DeFi project that aims to take over the DeFi world by following a unique emission-based incentive structure. 've' stands for Vested Escrow and is a system that gives priority to users who lock tokens over a longer period. The (3 3) notation shows how it will differ from popular staking platforms by improving on the OHM ideal. The platform has been rolling out in stages, with more of the features set to be announced close to the launch date. 
Solidly, on the other hand, is an undertaking that oversees the development of ve(3 3) project. It results from the collaboration between the two individuals mentioned earlier, Andre Cronje and Danielle Sestagalli.
Read also:
FEATURES OF THE NEW PLATFORM
---
👉 It is an emission-based platform that focuses more on fees than liquidity providers. All the fees go towards those who have locked their funds on the platform, making it possible to set even higher fees for the liquidity pools. This fee-based system is not so common in the crypto world.
👉It doesn't have a DAO(Decentralized Autonomous Organisation) system. Therefore, it will be truly decentralized because anyone will be able to add pools and liquidity of various tokens to the platform without being governed by votes from token holders.
👉 The token will be distributed via a fair launch. That means no tokens are reserved for a seed round or private investors, as is usually the case with DeFi establishments. Instead, 100% of the tokens will be allowed to the community.
👉 Users can partake in the platform by depositing a base token and receiving two types of tokens in return. The first token is non-transferable and will be locked in the protocol. Those who lock their tokens in the protocol will then be rewarded with another token, a transferrable one, which can be exchanged for other currencies.
👉 Users will receive an NFT when they lock tokens in the protocol. These NFTs can be circulated within the protocol and have their own intrinsic value.
👉 The platform will also feature an Automated Market Maker(AMM), which differs in some way from common ones. This AMM, known as Solid Swap, is designed to abandon the traditional method of favoring TVL and liquidity contribution. Instead, it incentivizes fees and focuses on diverting more rewards towards pools that are beneficial for users. This initiative was introduced to enable sustainability and long-term development of the DeFi world.
👉 The AMM, Solid Swap, will likely have a native token called ROCK. It is still unclear what this token's role will be in the platform since there will be no DAO.
👉 Because this project was introduced to reward actual utility in the DeFi world, it will start with an airdrop where tokens will be distributed to the top 20 projects on the Fantom Blockchain. The Snapshot for this airdrop was done on January 23, 2022. The airdropped tokens are not going to be tradeable to prevent dumping. The projects can then decide how to use the tokens.
👉 After the initial airdrop, 2 million tokens will be distributed weekly to projects that have amassed more user participation during the period. Andre Cronje states that they are distributing the rewards to projects directly because the platform is still experimental and a non-profit venture. That way, there'll be fewer complications and fewer flags raised.
CONCLUSION
---
We live in exciting times! There is a lot of development occurring in the crypto landscape. I have brought one of them to your attention. It is led by two of the biggest names in the DeFi world and is designed to help sustain the DeFi world for long-term development.
According to what we have seen so far on the project, it doesn't have many red flags. It seems to be as genuine as purported, especially since it is a non-profit venture for the developers. Time will tell, though, as it always does. In the meantime, keep an eye out and see if you can also tap into this project in any way.

CaptainAltcoin's writers and guest post authors may or may not have a vested interest in any of the mentioned projects and businesses. None of the content on CaptainAltcoin is investment advice nor is it a replacement for advice from a certified financial planner. The views expressed in this article are those of the author and do not necessarily reflect the official policy or position of CaptainAltcoin.com