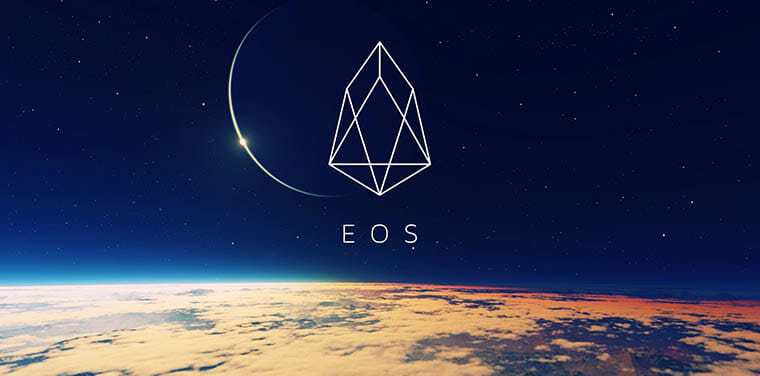 EOS has been hyped beyond belief for various reasons during previous year, with many people seeing it as the first genuine competitor to Ethereum. With a 4 billion dollar, year long ICO and an outspoken lead developer who had several verbal clashes with Vitalik Buterin, the hype wasn't exactly baseless. However, as the moment of the mainnet launch began drawing closer it started becoming apparent that EOS might not be able to fulfill the large expectations that people set upon it. This has served some of its main competitors well as many now former EOS investors will be looking for a project to rebound with.
The timeline of EOS' woes can be traced back to June 2nd, when a security breach in EOS mainnet was discovered by a Chinese security company Qihoo 360. This security issue happened on the eve of the mainnet launch, which was delayed for more than a week as a result. Right after these were reported as fixed and patched by Larimer and the team, the voting fiasco surrounding the mainnet launch began.
Initial block producer vote on whether or not the mainnet was ready to go was hilariously bad and disorganized, except there isn't much hilarity about a 4 billion dollar project failing to organize something as simple as an online vote. Voting issues extended beyond, as 15% of the network had to vote for people/organizations that will initiate the network's block production. From this vote being overseen by a single "allocated block producer" (instead of 21 originally envisioned) to there being no official voting GUI, which forced people to use unofficial interfaces (some of which were fake and malicious), the vote left a lot to be desired.
Then the centralization talk began. Leaks revealed that EOS constitution gives a lot of power to very few individuals within the network, which could potentially result in some unwanted outcomes (to say the least). For example, holders who aren't active participants in the network could have their funds simply voted out of their hands. After the mainnet went live, the network was almost immediately stopped to a grinding halt by the block producers due to "an issue with how deferred transactions were handled." The list goes on, as 7 big EOS accounts were frozen out because they were confirmed as victims of a phishing scam.
---
What is mining in a pool and which mining pool is legit to join and earn crypto? Read our review of Genesis mining and Hashing24 review.
---
For now, the bad things end there. Mainnet is now live and rolling, but any potential issues will be magnified ten-fold by the concerned crypto community. The platform had a goal to supplant Ethereum as the king of the smart contract platforms but many now wonder if it's capable of achieving this goal. Meanwhile, the market for such platforms grows by the day.
Tron (TRX), for all its marketing shenanigans, seems to be moving along nicely with its own mainnet launch and could now be the main pretender to the Ethereum throne. Cardano (ADA) is another project that is silently lurking in the background. The development team behind it is putting in work day in-day out to fulfill the detailed steps of the projects roadmap. They do need to move on from the "scientific" into the "actually functional product" to see their value shoot up. Other projects like Zilliqa, NEO, Stellar Lumens, Hyperledger Fabric etc. are also slowly building up their own smart contract based platforms and will be looking to profit from EOS' struggles.
All of this doesn't inspire the general public's confidence into EOS. Imagine being a developer who is looking for a platform to invest in and seeing the level of power that is centralized within the EOS network, or the public gaffes that the network has went through so far. You will probably say to yourself "I think I'll be looking into a different platform to develop on". Similar thing could be said by potential investors who are looking to find a stable, working platform to put their money in and see it grow. EOS is still a good project with a lot of promise but if its early woes are an indication of what's to come, one wonders if said promise is even possible to fulfill.

CaptainAltcoin's writers and guest post authors may or may not have a vested interest in any of the mentioned projects and businesses. None of the content on CaptainAltcoin is investment advice nor is it a replacement for advice from a certified financial planner. The views expressed in this article are those of the author and do not necessarily reflect the official policy or position of CaptainAltcoin.com