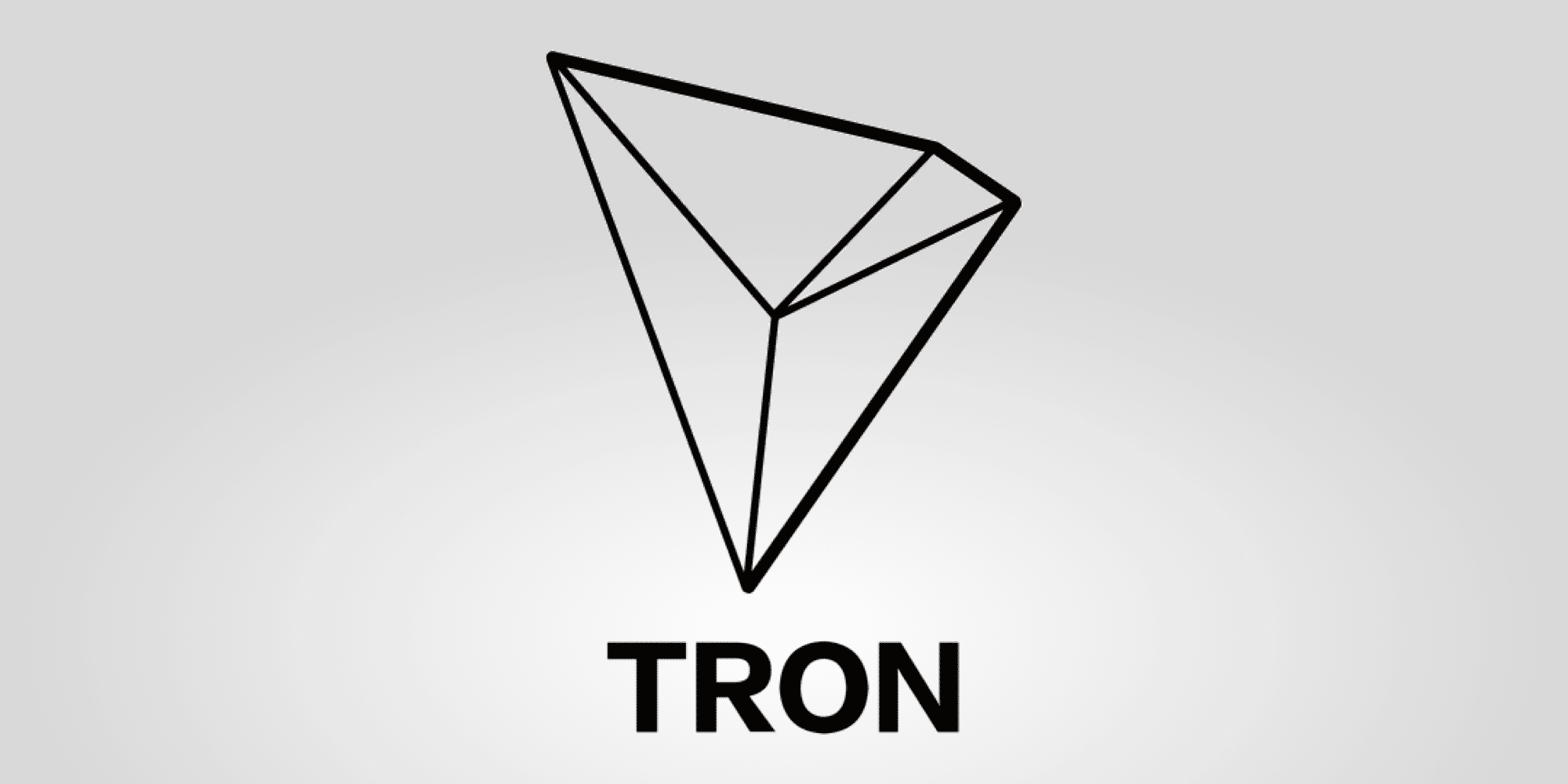 Among thousands of cryptocurrencies currently available on the market such as Bitcoin, Ethereum, Litecoin and others, TRON is becoming more and more popular lately. TRON is an open source blockchain-based protocol specifically designed for the digital entertainment industry spread across the globe. It offers a decentralized platform that shares various entertainment contents by leveraging a blockchain and peer-to-peer (P2P) network technology.
TRON protocol enables users to publish, store and own data. By using the autonomous decentralized form, users can select how to share the data. The same form enables subscriptions and push content by releasing and circulating the digital assets.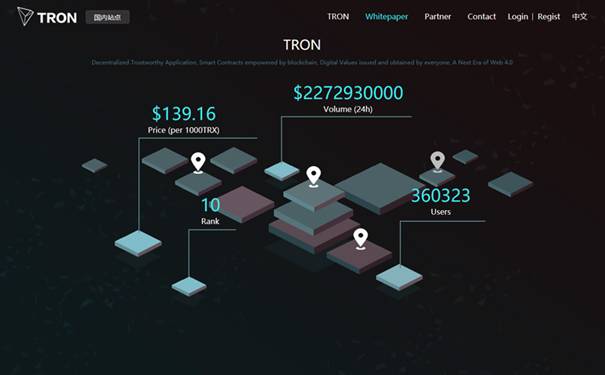 This cryptocurrency was first introduced to the market as an initial coin offering (ICO) on September 9, 2017, by a Singapore based non-profit organization.
TRON blockchain platform has the following characteristics:
Scalability: TRON blockchain can be extended through the side chain, which means that not only currency transactions, legally binding contracts and certificates, audio and video files can be stored in the blockchain database;
Decentralization: Without an agency, all nodes have the same rights and obligations, any node stopping working will not affect the overall operation of the system.
Trustless environment: All nodes in the system can be traded without trust. Because the operation of the database and the entire system is open and transparent, the nodes cannot deceive each other;
Consistency: The data information between nodes is consistent;
Fault-tolerant: The system can accommodate 1/3 node Byzantine failure;
Scalability Account Model: UTXO Model + Account Abstraction
In 2018, "Peiwo" will take the lead in being compatible with TRON network. It signifies that TRON protocol will transcend BTC and Ethereum to become the first smart contract blockchain protocol whose wallet and user quantities exceed ten million as far as all virtual currency protocols are concerned. Peiwo APP is the largest mobile audio live streaming application and owns more than 10 of millions of registered users. The number of its monthly active users has also broken through one million and the cumulative call duration goes beyond 2 billion minutes.
Have a look at the current Tron price or Tron price prediction for 2019 & 2020.
The Team Behind TRON
The founder and CEO of TRON, Justin Sun, is a protégé of Jack Ma, the founder of Alibaba. Sun holds an extremely impressive resume at just 27. He graduated from the University of Pennsylvania; he was 2015 Forbes China 30 under 30 as well as 2017 Forbes Asia 30 under 30. He is the founder of Peiwo APP (China's Snapchat), former chief representative of Ripple China and attendee of Hupan University founded by Jack Ma.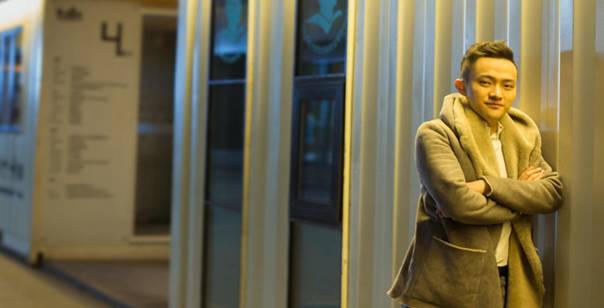 Apart from the CEO Sun, the team behind TRON consists of many important members. CTO Lucien Chen is a former employee of Alibaba with extensive experience working with first-tier internet companies such as Netease, Qihoo 360, and Tencent.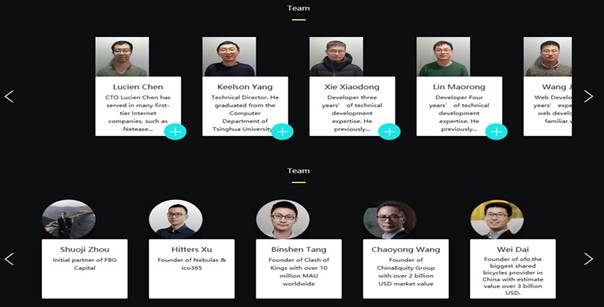 Besides the fact that top Chinese developers are in the TRON team, they are continuing to expand its employee base with members with veteran technical expertise such as Maorong Lin and Xiadong Xie. Together, the two employees bring years of technical development experience in the entertainment industry and internet commerce.
TRON is backed by notable members of the Chinese business community such as Hitters Xu (founder of Nebulas), Tang Binsen (founder of mobile game Clash of Kings), Xue Manzi (famous Chinese angel investor), Chaoyong Wang (founder of China Equity Group with $2 billion market value), Dai Wei (CEO of OFO bike), Huobi.com, and many more.
TRON is in the process of transferring TRX onto the Peiwo APP. This would give its 10 million users the ability to exchange the token back and forth.
TRON will provide support for many digital currencies, but the TRX will be the official one. Meaning that, all other currencies will have to be converted via TRX.
TRON Foundation
As followers of Tim Berners-Lee, the TRON team firmly believes that the Internet belongs to all humankind since the day the protocol was born, instead of a profitable tool for a fraction of people. Therefore, TRON established Tron Foundation in Singapore, with the primary task to operate the TRON network publicly, fairly, transparently, and not for profit, and offer support to TRON's development team.
This Foundation is independently managed and run by a fiduciary board or management committee and is independent of the government. The Foundation does not have any commercial interests to support or participate in public interest or private interest activities. The "profit" earned by the Foundation is deemed surplus and will be kept as outlays for other activities instead of being distributed among its members.
Difference Between TRON and Centralized Protocols
TRON is a decentralized content protocol and therefore has some significant deviations from the centralized protocols. With TRON protocol, data are uncontrolled and free, allowing users to store, upload and spread video, audio, pictures, characters and more without limits. Additionally, TRON supports content enabling, meaning that users get digital assets by providing and then spreading content, so a content ecology evolves.
Due to the fact that TRON has a personal approach to an Initial Coin Offering (ICO), an individual person can contribute freely. TRON infrastructure will allow distributed digital assets exchange (such as games) and market forecasting.
Core Values of TRON
In order to fulfill the vision of its developers, TRON protocol has several core values that must at all times be applied. Inspired with the general idea by Berners-Lee that internet must be free and decentralized, TRON follows idea that users who create data will at all times have fundamental ownership of that data.
TRON follows a core value that any user who makes contributions ecologically is rightful to receive profits of a proportional value. Moreover, all kinds of contributions have the same value and time invested to ensure fairness. The content should align with target, because TRON is focused on the people and not the money. The target will remain to share quality content and art for others to enjoy and appreciate.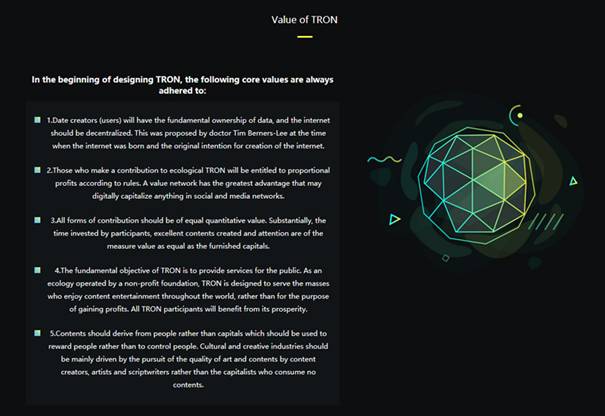 Furthermore, TRON's long term target is to continue to provide services for the general public. Unlike other protocols based on the blockchain, TRON is not about making money. The purpose of the TRON is to provide service to people who want entertainment trough content viewing. If it succeeds, all of those who are part of it will benefit and that should be more than enough of an advantage without the need to make money.
TRONIX
TRON's official currency is TRONIX. TRONIX is the basic unit of accounts in TRON's blockchain. The value of all other tokens is derived from the value of TRON.
TRON Power (TP) is a locked TRON. Users can acquire TP by locking their TRONIX. TP, in nature, is TRONIX with voting right, which means TP holders have more privileges in the ecosystem.
TRON 20 Token – Content owners (IP's, individuals and groups) can issue their digital assets freely through TRON 20 standards, while others can enjoy the benefits and services brought by the constant growth of data contributor by buying these digital assets.
Buying TRON TRX
It is not possible to buy TRX with traditional currencies, so you will have to buy another digital currency such as Bitcoin or Ethereum. Most convenient way is to buy it via Coinbase using bank wire transfer or debit or credit card and then purchase TRX at an exchange like Binance.
Register your account at Coinbase
If you are a beginner in the digital currency world, it is recommended that you make your first buy via Coinbase platform. Coinbase is a user friendly online platform and under full regulation by the US Goverment making it one of the most favorable and safest platforms to buy cryptocurrency. Coinbase is the world's most popular way to buy and sell Bitcoin, Ethereum, and Litecoin. You can make your purchase by a bank wire transfer and debit or credit card. There is a higher fee for the cards but the transfer of currency is instant.
During the registration process, you will have to perform verification as Coinbase complies with all applicable laws and regulations in each jurisdiction in which it operates. Please use this link to sign up and you will be credited with $10 in free Bitcoin when you make first purchase of $100.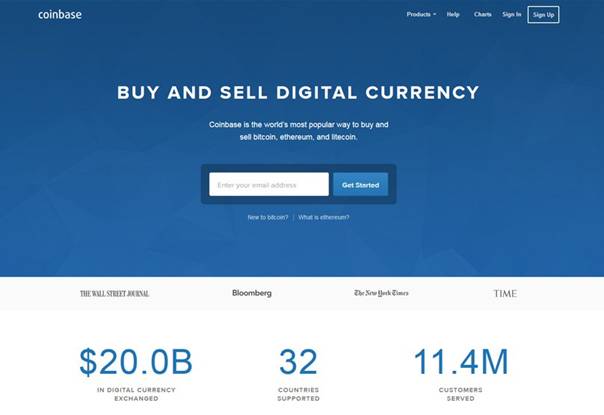 If you click on the link provided, it will take you to a registration form where you will be requested to enter your name, email and choose a password.
Buy Ethereum
For the purpose of this user's guide, we will buy Ethereum so that we can buy TRX tokens. We will use Ethereum because it has lower fees for sending compared to Bitcoin. Additionally, Ethereum transactions happen much faster. Enter Coinbase platform and hover above the "Buy / Sell" tab and select Ethereum. Next, select your preferred payment method and enter the amount you want to buy. You can enter either fiat currency amount or a number of coins.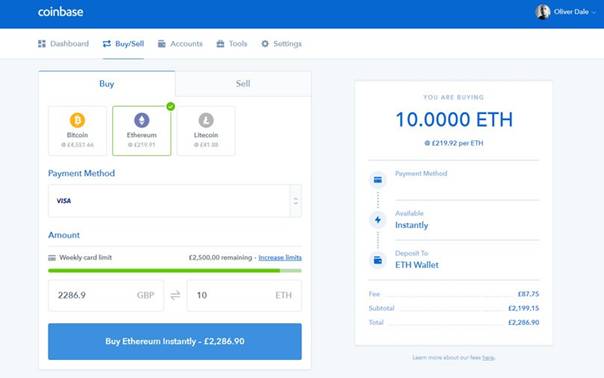 After you click "Buy" button, you will be asked to confirm your transaction. In case you are paying with your card, your card company may require additional verification to complete the transaction. After the transaction is completed, your balance will be updated with the Ethereum you bought.
Buying TRX via Binance
It is possible to transfer your Ether to Binance and buy TRX.
Open a Binance Account
As a first step, you need to open an account at Binance. Simple registration form can be found here, where you will need to provide your email address and password. The email will be sent asking you to verify your registration.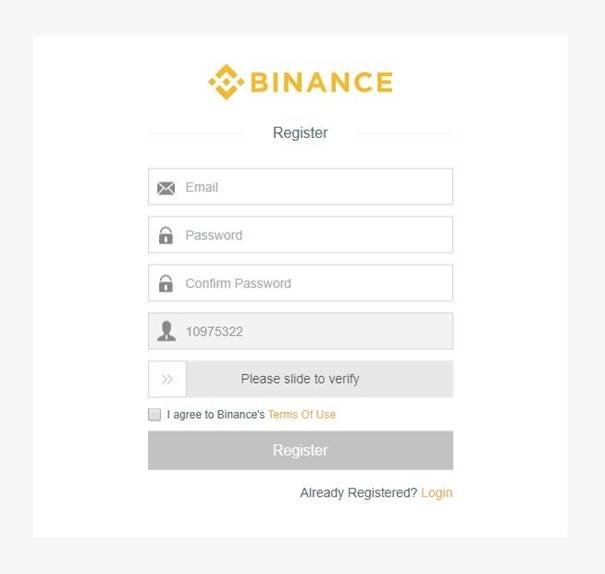 Login in to your account
In the second step, after your account has been activated, you need to login to your newly opened account. Move your mouse pointer over the Login link and click it.


Next, enter your email and password and login in to your account.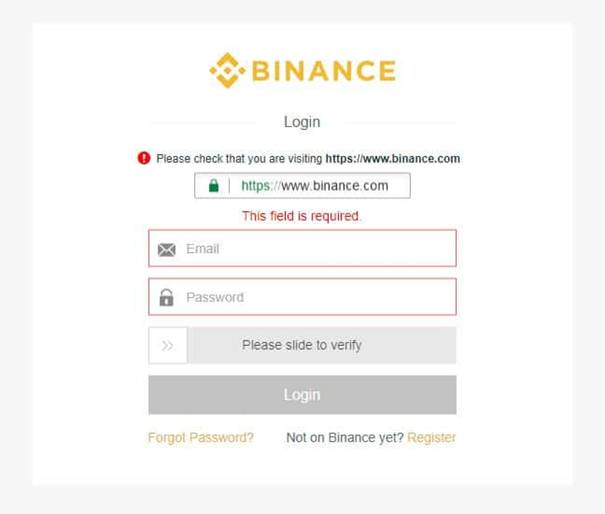 Set your Binance account
After you have logged in, the Binance account page will open. When trading on any exchange, I recommend you to enable 2-Factor Authentication (2FA) in order to improve your security of the account. Most of all, I recommend Google Authenticator app, as SMS 2FA has more than one security fails. You can find Google Authenticator on Google Play Store free to use.
At the beginning, withdrawal will be limited to 2 BTC equivalents every 24 hours. It is possible to change these limits by finishing Binance's Identity Authentication.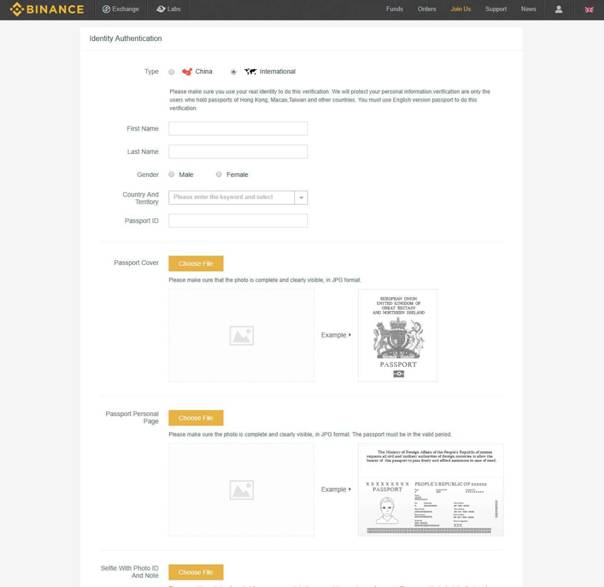 How to deposit cryprocurrency to Binance
It is possible to deposit huge number of cryptocurrencies to Binance. For the purpose of this article, I will use Ethereum for deposit.
You can deposit any cryptocurrency of your choosing, just click deposit and send the funds to the given address.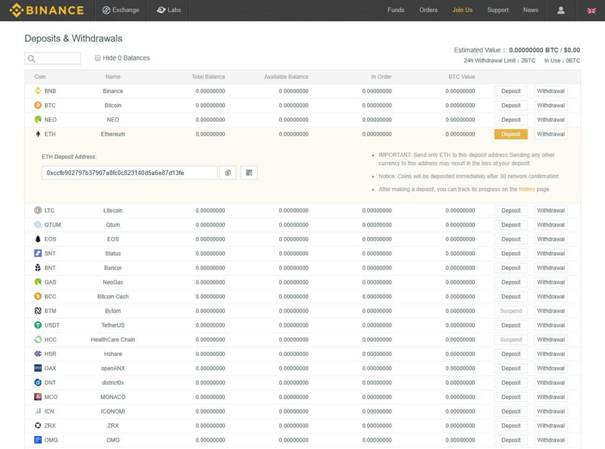 Using Ethereum to purchase TRX
Now it is time to do some trading of TRX. To trade your deposited cryptocurrency for TRX you will need to click the "Exchange". The fee charged by Binance for each trade is 0,1%. After your purchase has been completed, your available TRX balance will show the amount bought.
The TRON Road Map
The Road Map is scheduled into six phases. Each phase has its own name and period.
Exodus (August 2017 – December 2018). In the first phase, TRON allows users to upload, store and distribute content. On the basis of the distributed storage technology, TRON will provide users with a completely free and reliable platform for data publication, storage and sharing.
Odyssey (January 2019 – June 2020) – In the second phase, TRON focuses on economic incentives, empowerment, content ecology and blockchain technology that will result in a fully competitive economic mechanism with fair return for the content created, distributed and shared. In this phase, the scale of reimbursement for creation is linked to a metric which follows a tipping scheme instead of views or clicks. The reason for eliminating the click or view system is to ensure authentication. Clicks can be produced in a bulk if there is a click farm or automated body involved.
Great Voyage (July 2020 – July 2021) – At this phase TRON solves three major issues: income measurements, dividend payment and management of supporters. Additionally, it manages to transform this cryptocurrency from "fan economy" to "fan finance". To achieve these goals, a personalized blockchain platform of TRON would be created in this phase.
Apollo (August 2021 – March 2023) – In this phase, TRON will be able to launch its own tokens that users would be able to employ for decentralized trading. With the decentralized trading, economic vitality of the system will increase significantly. There is also a free movement of value, allowing each creator of content inside TRON to create their own tokens.
Star Trek (April 2023 – September 2025) – At the fifth phase, TRON content platform makes it possible to build an online gaming platform for decentralization. Developers can freely build online gaming platforms through TRON, providing fully autonomous gaming and predicting market functions. .
Eternity (September 2025 – September 2027) – Developers can freely set up game platforms through TRON, achieve crowd funding for game development and make it possible for common investors to invest in games.

Final Thoughts
TRON's purpose is to help those in search of a decentralized protocol to help with online entertainment. There are also some shortcomings of TRON such as the long term nature of the plan. Specified time in the plan will help the developers to do everything correctly in the first try and before it's released causing less problems for users. There's a large number of influential members in the Chinese business community backing the TRON team. TRON also has a strong development team to support these endeavors.
More Info on TRON

CaptainAltcoin's writers and guest post authors may or may not have a vested interest in any of the mentioned projects and businesses. None of the content on CaptainAltcoin is investment advice nor is it a replacement for advice from a certified financial planner. The views expressed in this article are those of the author and do not necessarily reflect the official policy or position of CaptainAltcoin.com