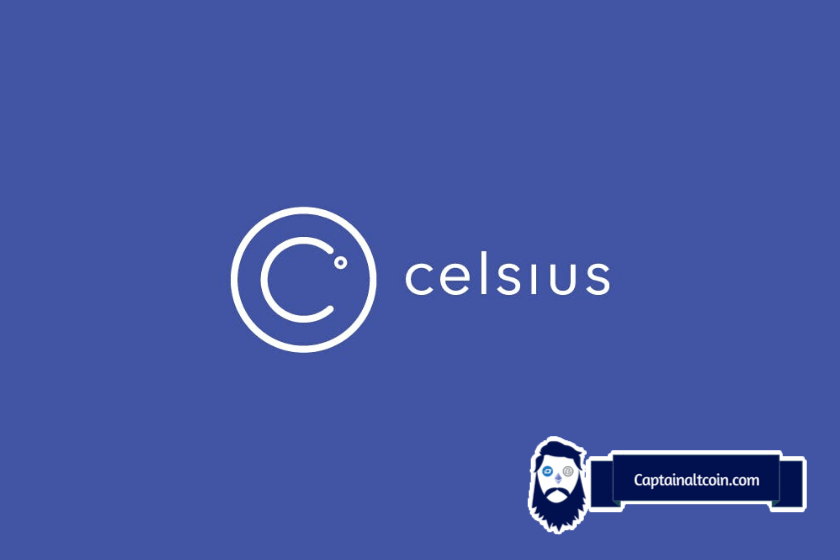 Crypto lending and borrowing is the core of world's finance and a driving force for economies worldwide. It has entered the world of cryptocurrencies as well with a slew of platforms offering cryptocurrency backed loans. Celsius Network is one of the top-shelf providers of crypto loans and thus we decided to do a Celsius review – a full examination of their pros & cons, features, transaction fees etc.
So, to spare you from reading a lengthy introduction, our magnifier is ready to zoom into the Celsius Network, one of the crypto lending platforms, so let's jump right into it.
What is Celsius Network and who is behind the company?
---
Celsius Network was founded in 2017 and it had a successful ICO in 2018, where they collected $50 million by selling their native CEL token.
The New York-based startup raised is led by their CEO Alex Mashinsky and they claim that until May 2019, they exceeded $1.2 billion in coin loan origination. So, to put it mildly, Celsius was a success story, unlike many other ICOs from 2017.
In the narrow technical terms, Celsius is a crypto platform and an app, that connects lenders and borrowers. You can send them your coins to be lent and collect interest rates or you can put up your coins as a collateral for a loan they will issue you in USD.
Right now, Celsius is battling it out with Blockfi and YouHodler for the top spot among cryptocurrency loans providers. You can check our Blockfi review to find out more about them; and also ourYouHodler
What products does Celsius Network offer?
---
Celsius is currently offering 4 different products but their core business is built around their 2 core products:
crypto loans
earn crypto (through crypto lending)
Other two, secondary features that you can use on Celsius are:
We will go over all 4 of these products, with an emphasis on the first two as they represent 99% of Celsius' brand.
Celsius crypto review – loans
---
Celsius Network lets you borrow hard cash against your crypto. You send them your coins as a collateral, and they send you over USD/stablecoins.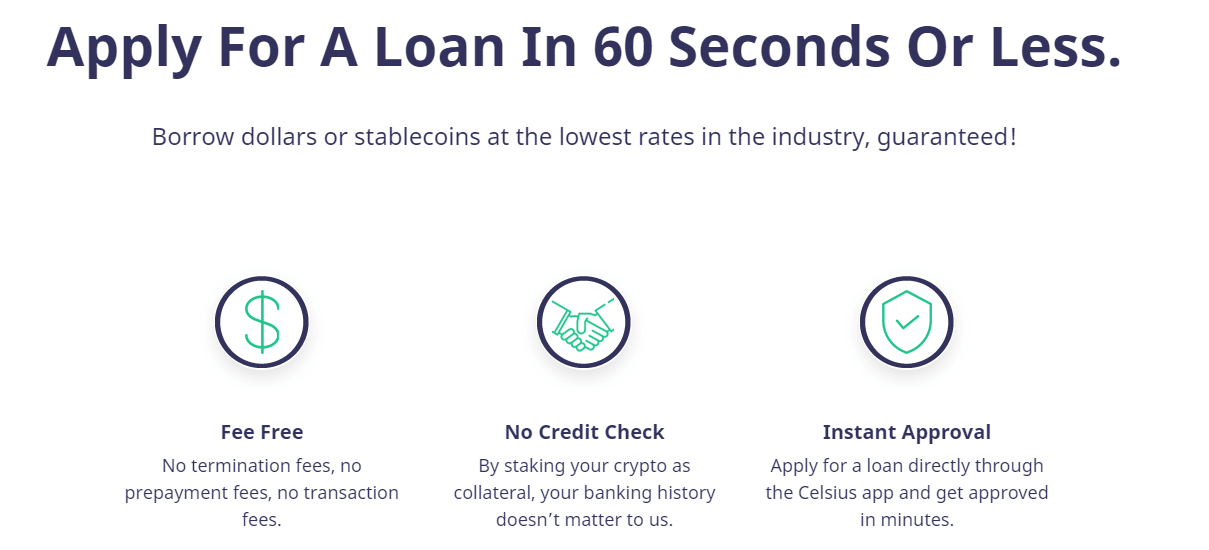 Crypto-backed loans start from $1500 and there 7 coins that can be used as a collateral: BTC, ETH, LTC, BCH, XRP, DASH and EOS.
What are LTVs on Celsius Network?
---
A loan to value (LTV) ratio represents the size of a loan you can take out relative to the value of the property securing the loan and it is used to determine how risky a loan is. A higher LTV ratio suggests more risk because the crypto assets behind the loan are less likely to pay off the loan as the LTV ratio increases.
Celsius offers three levels of LTV:
The LTVs are lower than on YouHodler (that allows LTVs up to 90%).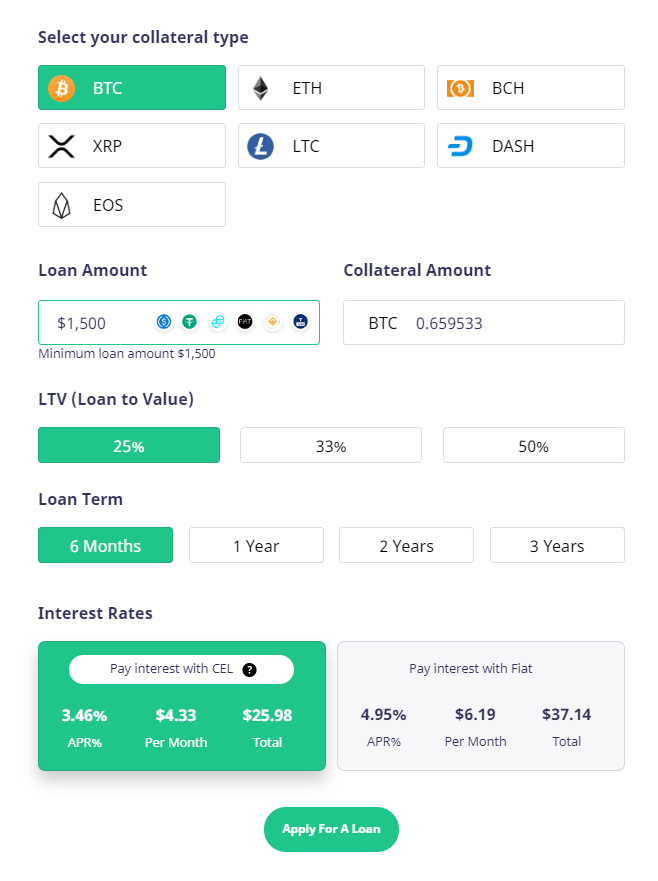 What is the interest rate charged on Celsius Network loans?
---
That depends on the LTV ratio and loan term. Also, the rates will hinge on your choice of using CEL token or not. Using it will give you a solid discount.
The rates start at 4.95% APR, if you go for the lowest LTC of 25%. The highest LTV of 50% will see the rate balloon to a hefty 8.95% APR.
What loan terms are available on Celsius Network?
---
You can choose between 4 different periods: from 6 months to 3 years. Good thing is that there are no penalties for closing and repaying the loan deal earlier. You can also renew the loan as it approaches expiration.
How to apply for a loan on Celsius Network?
---
The process is really simple and straightforward. You will need to download their app for Android or iOS and follow an intuitive process of creating a loan.
In short, you will need to input information like:
how big of a loan you want to take out
do you want it to be paid in USD, USD Coin, and other stablecoins
what rate you want to pay (depends onwhat LTV you choose)
what loan period you want
connect your bank account
review and confirm all loan terms
decide if you want to lower your interest rates (up to 30%) by using Celsius token (CEL).
Earn Crypto on Celsius Network
---
This is like a savings account in bank. You put in your money, they use it to lend it further and pay you an interest rate for letting them do that.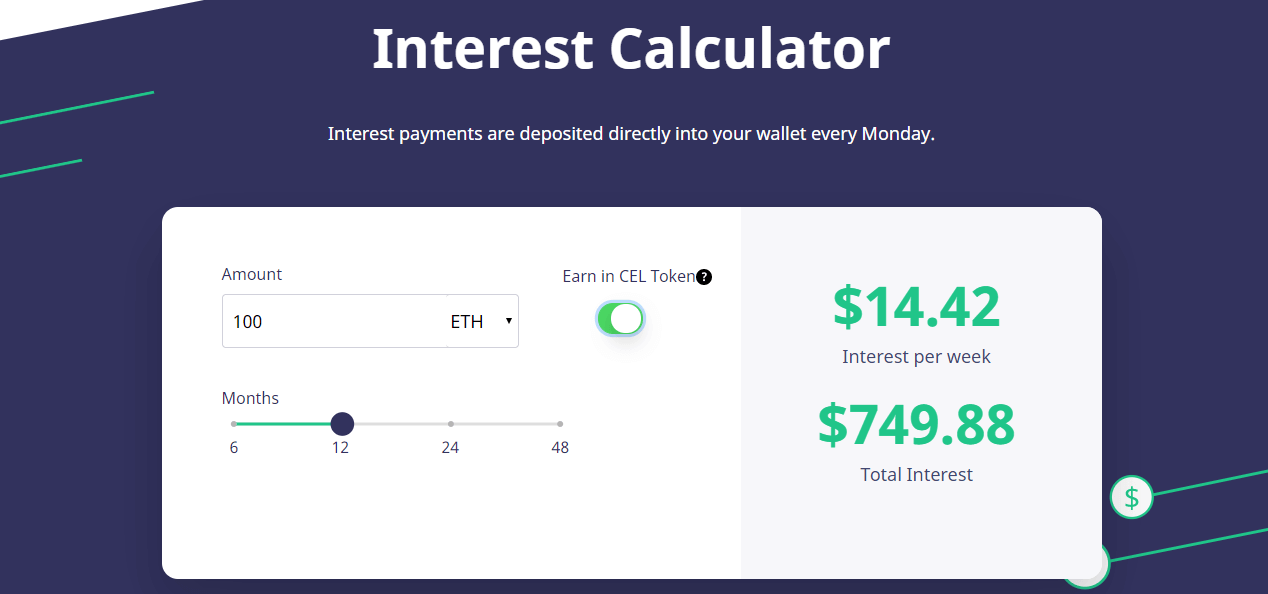 Interest rates go as high as 12% for certain coins and your crypto deposits. Below is a full overview which coins can be deposited to Celsius wallet to and what APY they will return: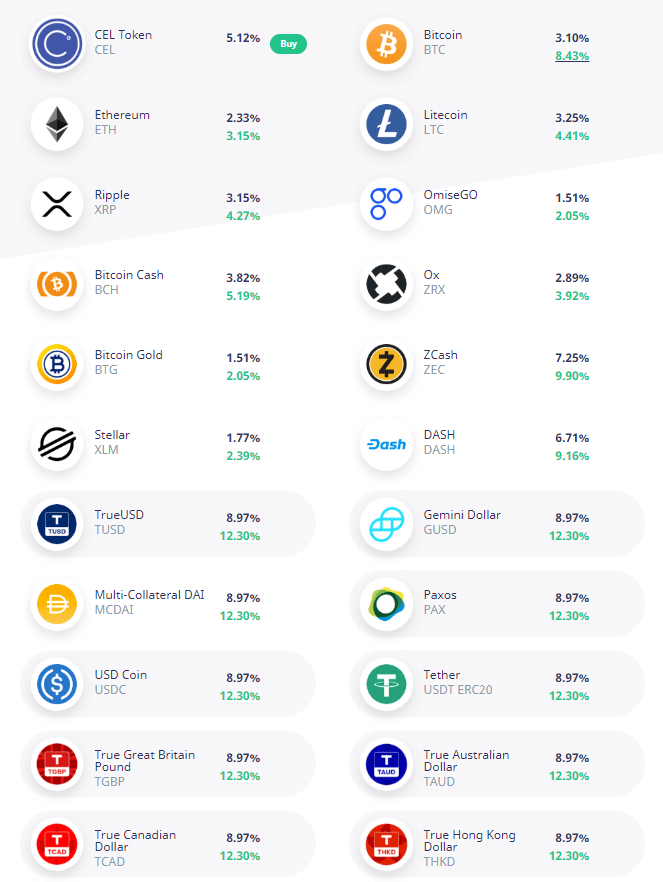 What are the terms to earn crypto on Celsius Network
---
No Minimum Deposit – you can do crypto deposits for as little as $5 and earn interest on it.
No Withdrawal Fees or Lock ups – you can access your funds at any time without being charged or penalized for it. It is just the same as if you kept them in a regular wallet (that won't pay you anything for it).
Choosing to be paid in CEL tokens can yield you 35% more than if you do it in the currency you used for crypto deposits into their wallet.
CelPay – no fees for sending and receiving crypto
---
CelPay is a service by Celsius Network that lets you send and receive crypto for free. If the recipient is also using Celsius app, you can send him crypto instantly, just like you would send him a text message.


If he is not, you can still do it but the recipient will need to download the app to access that coins. It is a clever way to spread the word and usage of the app. Moreover, there are no termination fees.
CEL token
---
CEL is an in-app utility native token that gives Celsius members additional benefits such as better interest rates, priority status, community membership.


Right now, it can be traded on Liquid, HitBTC, Idexand Switcheoexchanges. Keep in mind that holding CEL puts you in a risky position due to the unpredictable crypto markets.
Is Celsius Network safe? Is Celsius Network scam or not?
---
Celsius is a centralized service, which goes against ethos of cryptocurrency core idea. So, that is a minus.
Additionally, critics say this loan system obfuscates risks because borrowers don't know which companies are involved in rehypothecation, or the practice of financial institutions redistributing clients' collateral for money-making purposes. So, that is another minus.
Celsius Network also has no own insurance for the user funds that are kept in hot wallets which is another minus to their pros & cons sheet.
In case that something happens to user funds (hack attack or rogue team member), Celsius claims that they will use their balance sheet to cover damages. If the losses exceed their balance sheet, they will use Eligible Digital Assets to absorb the remaining losses.
For larger amounts, that are kept in cold storages, Celsius uses a safe and licensed custodian for the user funds (coins sent as collateral or for earning interest purposes). The custodian is a well-known name in crypto circles – BitGo, which is insured for holding bigger amounts of cryptocurrency funds. BitGo's insurance covers digital assets and crypto assets that are held in cold storage up to the amount of $100M. We have multiple cold wallets for each coin that we support and the insurance policy would apply to them.
On a personal level, users have options to use 2FA authentication to protect their own accounts from hackers.
There were no reported cases of user funds losses or hacker attacks on Celsius infrastructure, so that is a plus as well.
Does Celsius require KYC?
---
Yes, they do. They use a third-party provider for KYC called Onfido. Onfido is an established name in the KYC field that processes KYC applications for companies like Revolut, Orange, Couchsurfing and Bitstamp.
Needed documents for the verification process are standard, and depending on the country of living will be either passpost, national ID or drivers license.
Most KYC applications are approved almost instantly or within a couple of minutes.
Does Celsius do a credit check before approving the loan?
---
No, Celsius Network doesn't care about your banking history as you will stake your coins as a security that you will repay the loan. If you don't do it, they will use those funds to settle the score.
Celsius Network availability – which countries are allowed on the network?
---
As with many other crypto services, local laws and regulations sometimes restrict citizens of certain countries to use, otherwise international, services like Celsius Network. No Celsius Network features are available to users in (or who reside in) Cuba, North Korea, Sudan, Syria, Iran, Lebanon and other territories identified as involving high compliance risks. Celsius services are not intended to be used by users in (or who reside in) Japan, New Zealand and Israel.
Celsius Network review – final verdict
---
So, is Celsius Network legit and safe place to get a crypto loan or should it be avoided as a scam?
It is definitely not a scam! Celsius is one of the leading crypto lending platforms in the industry.
Celsius Network is a legit business that has an immaculate record of hitherto operations. They offer attractive conditions for both cohorts of people: those who need a loan or those who want to earn interest.
Especially if you boost those conditions with the usage of their native token CEL that will give your 30% discounts and 35% higher earnings if you decide to use it as a medium of exchange (for paying or receiving your interests).
PROS
Rewards of up to 15% APY paid out weekly
Beginner-friendly
Available in over 100 countries
CONS
Limited educational resources
Limited to cryptocurrencies

CaptainAltcoin's writers and guest post authors may or may not have a vested interest in any of the mentioned projects and businesses. None of the content on CaptainAltcoin is investment advice nor is it a replacement for advice from a certified financial planner. The views expressed in this article are those of the author and do not necessarily reflect the official policy or position of CaptainAltcoin.com