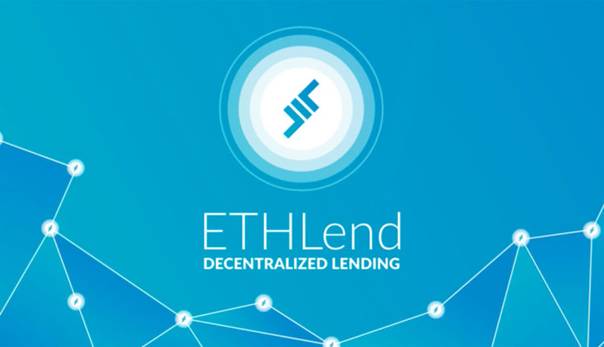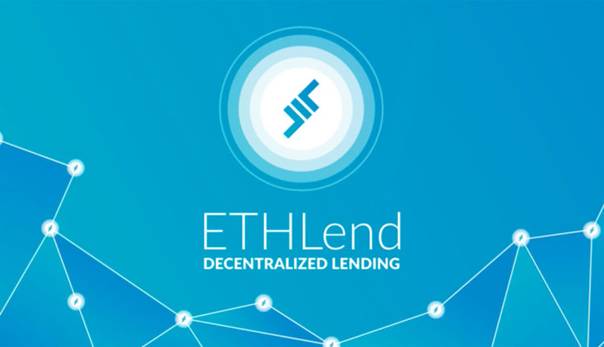 Different banks provide loans at different rates, which may or may not suit the borrower and the lender. People often end up being rejected for loans because of poor credit scores or for other various reasons. Nowadays, when an industry faces issues for its users, it turns towards blockchain technology for a universal solution. However, the problem is that lending money on the blockchain looks like an equally tricky process. It's true that the technology provides transparency for all transactions. However, the problem is that it doesn't give the exact information of an individual in case they decide to run away with the money. That's the reason why ETHLend, a lending service found online at EthLend.io, plans to fix this loophole with their decentralized Ether lending platform.
What Is ETHLend?
ETHLend is particularly popular for people in Asian countries and allows users to borrow and lend Ether using ERC-20 compatible tokens or ENS domains 'as collateral'. The platform provides flexible interest rates, and gets rid of middle-men, just the borrower and lender.
Video: https://youtu.be/FeXqGq-at28
ETHLend was created by a Finnish developer and this system is used by people from Asian countries like Japan, China, and South Korea where Ether currency is widespread. Thanks to ETHLend, people can access Ether from anywhere in the world as a lending tool.
In the future, ETHLend plans on tokenizing physical objects, shares, and properties that can be lent to people all over the world. Here is how ETHLand works:
After confirming a deal with the lender, borrower needs to create a smart contract.
Alternatively, the lender creates a smart contract, borrowers place bids on it and the lowest bid gets the smart contract.
Both ETH (by the lender) as well as the ERC-20 token or ENS domains (by the borrower as collateral) are sent to the smart contract.
The borrower gets the token back when he/she sends ETH (including the interest) back to the smart contract.
Tokens from the smart contract are released to the lender if the borrower fails to repay the exact amount on time.
Instead of ranking users, ETHLend deploys Credit Tokens (CRE) every time a loan is successfully paid by a borrower. 1 ETH loan results in 0.1 CRE. If a user ends up with 1 CRE (which is 10 ETH loans), they are allowed to borrow ETH without putting tokens or ENS domains up as collateral. ETHLend's token LEND can be used for getting access to specific functions as well as for discounts. They are also rewarded to users who refer the platform to other people and for users who are active.
ETHLend Team
ETHLend was developed by Stanislav Kulechov, who specializes in Smart Contracts and blockchain technology. He is a law student at the University of Helsinki and has worked as a blockchain adviser to Finnish companies and to the legal industry.
Other team members include:
Jordan Lazaro Gustave, Head of Management
Kersten Schütze, Head of Corporate Strategy
Sergej Stein, Financial Advisor & Blog
Adnan Javed, Legal Advisor
Martin Wichmann, Head of Token Sale
Anastasija Plotnikova, Advisor & Translations
Edmund To, Lead Junior Developer
Rowan Van Ginkel, Graphics & Visualization
Jin Park, Head of Marketing
Scott Malsbury, Head of Communications
Andreas Haraldsvik, Slack Wizard
Kelly Pope, Social Media
Nolvia Serrano, Media Correspondent
Stephen You, Head of Korean Desk
Opinder Preet Singh, Local Advisor on Indian Subcontinent
Visit Bitcointalk if you need detailed Team Members descriptions. You can also submit your email to get invited Slack Channel to communicate with ETHLend team!
ETHLend Fees
ETHLend deducts a 0.01 Ether fee for each loan request. There is also a 0.01 Ether fee for funding a loan. The fees will be used to finance the further improvements on the Ethereum platform.
How to Use ETHLend?
Currently, ETHLend can only be accessed through a Google Chrome plugin called MetaMask. The plugin works as a connection between your web browser and the Ethereum network, and in fact, most pages on the EthLend.io website are inaccessible until you download that plugin.
You can request a new loan or view loan requests at the official website once you've installed that plugin. They have a simple and straightforward interface that is designed to make requesting loans as easy as possible.
Conclusion
ETHLend's ICO started on November 25th 2017 and ended on December 9th 2017 and the sale raised $16.2 million. ETHLend issued 1 billion LEND tokens for sale and they managed to sell 80% of the tokens available in the first 2 days. ETHLend issued another 300 million tokens for the development fund. The token is now officially listed on Binance, KuCoin, OKEX, AEX, BiBox, and HitBTC. The platform is already and the team has also followed their roadmap so far — they plan on updating the platform so that people can lend altcoins and other digital tokens in 2018. Also, loans worth a total of $1 million have been traded successfully on Alpha version 0.2. It's important to note that users are unfortunately not allowed to lend or borrow cash in exchange for ERC-20 tokens.
Overall, the team has managed to fulfil the promises made on the whitepaper. Although this platform is pretty new, it is totally reliable and has garnered positive reviews from people. ETHLend utilizes blockchain technology by providing a secure way of lending Ethers for people across the world.
Click here if you need more information.
Useful Links

CaptainAltcoin's writers and guest post authors may or may not have a vested interest in any of the mentioned projects and businesses. None of the content on CaptainAltcoin is investment advice nor is it a replacement for advice from a certified financial planner. The views expressed in this article are those of the author and do not necessarily reflect the official policy or position of CaptainAltcoin.com