Coinbase One Review – What is Coinbase One and Is It Worth It?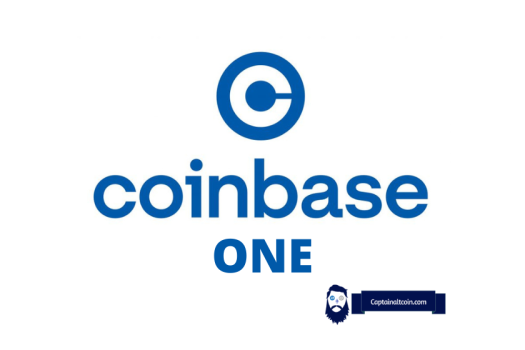 Coinbase One Review – What is Coinbase One and Is It Worth It?
Fee-free crypto trading transactions
Great Customer Support
Up to US$1 million in account insurance
With more than 100 million users around the globe and a market value of over $20 billion, Coinbase is one of the world's largest and most popular crypto exchanges in the US and worldwide.
Founded in 2012, it is also one of the oldest exchanges. Over this last decade, Coinbase has built a stellar name for itself, providing users with some of the best offers in terms of fees, security, and advanced features.
In the last few months, Coinbase has been working on a new project – Coinbase One. Coinbase One is currently one of the hottest topics among crypto investors, but what exactly is it all about?
In this article, we will explain what Coinbase One is, talk about its features, and show you how you can subscribe to it.

What Is Coinbase One?
---
Coinbase One is the platform's brand new subscription product that aims to streamline the user experience on the main Coinbase platform. Even though the full version is still not released, you can use the beta version to test out the various features.
This subscription program will bring a couple of different benefits to the table, including:
No Trading Fees – By subscribing to Coinbase One, investors won't be charged any trading fees for buying, selling, or converting digital assets on the Coinbase platform. However, they will have to pay a spread in the price. While this sounds great, you should keep in mind that this only applies to the Coinbase platform and not on Coinbase Pro.
Committed 24/7 Customer Support – If you're encountering any type of problem with the subscription, you can contact a member of Coinbase One through customer support to resolve the issue. So far, users have reported that the support gets the job done rather quickly and have given it positive reviews.
$1 Million Account Protection – Users are eligible to receive a $1 million reimbursement for losses that they experienced during any type of attack on their Coinbase accounts. Although, due to the bit controversial terms of the agreement, Coinbase hasn't really done a great job specifying at which occasions users are eligible to receive the reimbursement. We expect this to be further clarified once the full version is released.
These are all the benefits that are currently known to the public. But, as we said, you should keep in mind that the Coinbase One subscription does not apply to Coinbase Pro, Advanced Trading, or Prime Broker.
Even though you won't be charged with any trading fees, you will still have to pay the spread (which itself is a type of fee).

How to Join Coinbase One Beta
---
During this beta phase of Coinbase One, only a limited number of users will be able to actually use the platform.
If you do gain access to join Coinbase One, the platform will notify you on your email address. To join, you should sign in to your Coinbase account from a web browser and go to Settings. There, you will see Coinbase One Beta signup.
Once you are subscribed, your account will be charged each month automatically until you terminate the subscription. To set the billing date, you should go to the 'Subscription Management' column in Settings.
How Much Does Coinbase One Subscription Cost?
---
At the time of writing, a Coinbase One subscription costs $29.99 a month, but US customers have a chance to sign up for a free trial before making a decision whether or not to join the platform.
According to the website, users that are eligible for a free trial will be alerted via email and they will have the chance to experience the same features as paying Coinbase One users.
After the 30-day trial has ended, the monthly paid subscription will be applied automatically. So, if you don't want to continue using the platform, you should cancel the subscription a few days earlier.
You can cancel your subscription on Coinbase One by following these next few steps:
Sign in to your main Coinbase account
Go to Settings
Select the Coinbase One Beta tab
Go to 'Manage Subscriptions' and click on 'Cancel Subscription.
Confirm that you want your subscription canceled.
Can I Share My Subscription?
---
Users can't share their Coinbase One subscription.
While you can give someone your password so they can make trades with the applied benefits, this can be highly risky and we advise that you avoid such endeavors.
How to Pay for Coinbase One Beta
---
There are a few different payment methods you can opt for once you join Coinbase One Beta.
These include a linked bank account (ACH transfer), credit/debit card, and cash that you have in your Coinbase USD balance. Once you are subscribed, you won't be reimbursed for any previous trading fees, that specific benefit will be applied from that point onward.
Is Coinbase One Worth It?
---
Okay, so we have gone over what Coinbase One is, talked about its features, and showed you how you can join the platform.
Time for the main question – is Coinbase One even worth it?
Admittedly, $30 a month is a bit pricey, so you want to be sure that what you are paying for is worth every cent.
Let's start with the $0 fees feature. Even though paying no trading fees on the platform sounds great, you should keep in mind that you will be paying the spread, which will ultimately result in a similar amount.
Additionally, this feature isn't applied to Coinbase Pro, which is one of the biggest downsides of Coinbase One Beta.
Next, we have the $1 million reimbursements. As we said, the company didn't really do a spectacular job at explaining when you are actually eligible for this reimbursement. After reading the terms of the agreement, we realized that this doesn't apply to situations when you get malware, phished, or become a target of an individual hacking attack.
It seems that the only scenario in which you would get this $1 million is if the entire Coinbase platform gets hacked and you lose all of the digital assets in your account. With that said, it's still pretty early to talk about whether joining Coinbase One is worth it, especially since it's still in the Beta phase.
Once the full version is released, there will undoubtedly be many new changes and updates, so it's best to wait until then until we make a verdict.
If you don't like Coinbase at all, check out the best Coinbase alternatives. Also, since Coinbase supports no leverage trading, we compiled a list of the best crypto margin exchanges for the US users. Also, here is a list of best decentralized exchanges that support leveraged trading.
Who Is Coinbase One Best For?
---
To be fair, Coinbase One probably isn't for everyone. The traders that might benefit the most from this subscription program are the ones who have years of experience and generally have large trading volumes each month.
In this case, if the trading volume is high enough, the spread you pay on Coinbase One will be significantly lower than what you would have to pay in trading fees.
With that in mind, beginner traders should probably avoid subscribing to Coinbase One for the time being as they won't be able to take full advantage of the benefits. Plus, the $30 a month will probably be of better use if you allocate them elsewhere to streamline your trading efforts.
Coinbase One vs. Coinbase
---
Making a comparison between Coinbase One and Coinbase is still pretty difficult since the platform is in beta version.
For now, we know that these two platforms will function in a 'symbiosis' and that they are interlinked in many different aspects. We still don't know whether all the cryptocurrencies supported on Coinbase will be listed on Coinbase One and plenty of other important details.
FAQs
---
PROS
Fee-free crypto trading transactions
Great Customer Support
Up to US$1 million in account insurance
CONS
A "limited audience"
Still beta version

CaptainAltcoin's writers and guest post authors may or may not have a vested interest in any of the mentioned projects and businesses. None of the content on CaptainAltcoin is investment advice nor is it a replacement for advice from a certified financial planner. The views expressed in this article are those of the author and do not necessarily reflect the official policy or position of CaptainAltcoin.com