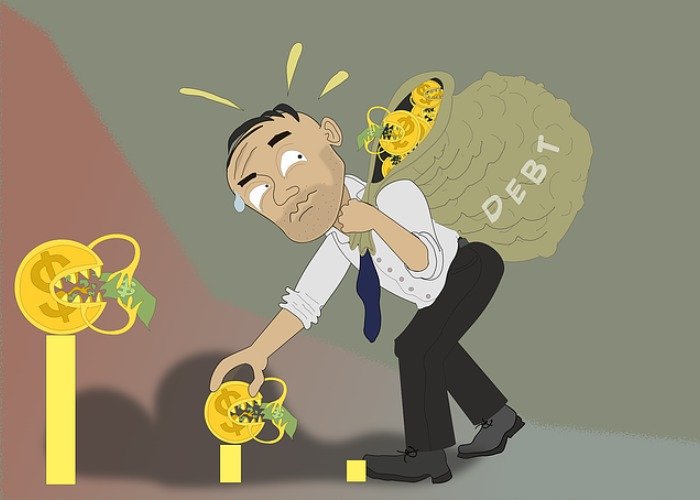 A struggle that many have faced ever since money became a thing is the opportunity cost of holding it. Having fiat money in cash and holding it in your possession is all good and well, but this causes you a certain implied loss. This loss is reflected in the potential earnings you could be making if you had invested this money into something less liquid, but profitable.
Some people solve this by purchasing real estate or stocks and collecting steady income via rent/dividends. For others who don't want to actually spend their money, business-savvy people "invented" the practice of lending.
With lending, an individual is given the ability to negate the opportunity cost of holding cash in the following way: lender will borrow his money to the borrower, who will guarantee that the money will be returned after a certain period of time, with interest.
The opportunity costs problem lends (pun intended) itself to the world of cryptocurrency quite well. Bitcoin and other products of the blockchain revolution differ from fiat money somewhat; these currencies could one day become the worldwide accepted liquidity carriers, but they aren't there quite yet.
How To Short Bitcoin? 3 Ways To Do It
Due to scaling problems, due to a general lack of vendors accepting payments in cryptocurrency (although this has been improving), due to a lack of ways to turn your crypto into fiat (if you don't count ATM's that rip you off with exorbitant fees), or simply due to the owner of crypto not wanting to sell his bags, making your crypto holdings liquid can prove to be a complicated ordeal.
What Cryptocurrency Lending
This is where cryptocurrency lending comes into play. Individuals can loan out their crypto holdings on the market to other individuals who, for one reason or the other, want to hold cryptocurrency at that time.
The process is similar to regular lending: you loan your cryptocurrency with a certain interest rate attached to it and determine the details of debt amortization (mostly related to whether the money will be paid back immediately or in rates and how these rates will be structured).
Ultimately the lender engages in this activity to collect the interest and thus avoid the opportunity cost that comes with his cryptocurrency sitting in a wallet.
Lending cryptocurrency is usually related to margin trading. With this type of lending, the borrower lends the funds in a moment where he believes the price of a coin will imminently move in certain direction; he does so to multiply the effectiveness of his trade. He will lend those funds through an exchange that supports margin trading, and will return them with interest after a set amount of days.
What is Zero Confirmation Transaction
Exchanges usually have safeguards in place for cases where borrowers predict the market movement badly; borrowers are required to provide collateral in form of their own personal cryptocurrency holdings. That way, if the borrower fails to make his loan payments according to the loaning schedule, he gets "liquidated" and his collateral is seized by the loaner.
---
3 times faster and countless times more private than Google Chrome - check out Brave Browser (+ earn some money by simply using it)
---
What Types of Bitcoin Loans Are Available?
Overall, there are 5 types of cryptocurrency loans available on the market:
Margin lending on cryptocurrency exchanges
Collateralized Bitcoin loans
Hybrid crypto/fiat Bitcoin loans
Reputation based Bitcoin loans
Fiat loans with Bitcoin as collateral
Margin Lending on Exchanges
As we have noted before, margin lending on cryptocurrency exchanges is the most often found type of cryptocurrency lending out there. It is a type of collateralized loaning where traders borrow money on the exchange to either short or long cryptocurrency (usually Bitcoin), expecting its price to go either down or up in the near future.
This type of lending isn't suitable for beginners and only seasoned veterans of trading should attempt it. Its best used when people are looking to make short-term gains and when the crypto market isn't that volatile.
Collaterals (some will ask for crypto; other might accept items that are easily liquidated or even value your reputation) and borrow limits vary from platform to platform. Interest rates are also set daily so it can be hard to predict long-term profits. The ultimate principle remains the same on whichever platform you decide to take your loan from: don't get margin called. Margin lending is available on several major exchanges, including Bitfinex, BitMEX, Poloniex, Kraken, and Houbi Pro.
Collateralized Bitcoin loans
These are a type of loaning where individuals can get direct peer-to-peer loans in Bitcoin by using altcoins or peer-to-peer shares as collateral. This type of service differs from margin lending in a couple of significant details:
it comes with fixed interest rates
you won't get margin called unless you aren't able to pay your loan anymore
Individuals will set their own loan proposals with personalized interest rates and collaterals they wish to receive. Borrowers will then scour the market and if a suitable loan proposal is found, a deal will be made.
Overall this type of lending is suitable for the long term game, when the markets are highly volatile and margin trading is exceptionally risky.  A platform that many recommend as the place to get these loans is called BTCPOP.
BTCPOP is a peer-to-peer lending platform which has provided liquidity to the market since 2014. Headquartered in Marshall Islands, the platform offers matching services for loan givers/takers.
How can you send bitcoin without internet connection?
It also has a built-in chat system where users can discuss any topic that comes to their mind. BTCPOP offers guarantees against the principal for certain loans, borrowers' income and identification verification, as well as direct loan servicing. The platform is also known for providing credit based loans, helping projects with IPO's, trading cryptocurrencies and staking.
Hybrid crypto/fiat reputation based Bitcoin loans
These are loans which you borrow in fiat terms but pay out and return in Bitcoin. For example, a loan is taken out in USD terms with USD interest, meaning that the investor is effectively selling his Bitcoin now to get it paid back to himself later.
The borrower receives the Bitcoin which he'll have to return later; if the price of Bitcoin goes up, he'll have to return less Bitcoin, as his debt is calculated in fiat. This type of lending is usually a good choice for crypto-holding people looking for temporary fiat injections, or even for those looking to minimize their risk.
Typically the community recommends the platform called Bitbond for these types of loans. Bitbond is a peer-to-peer, reputation based entity which is often used by SMEs and entrepreneurs. Registered in Germany, Bitbond is a regulatory compliant micro loans market that operates in USD and EUR supported zones.
The regulatory compliance of the platform means that you'll have to verify your identity somehow before being able to utilize the Bitbond features. Members will be required to provide they are credit worthy and will also have to link their reputation-based accounts like e-bay or social media.
After your identity is verified you are given an on-platform rating; the higher this rating is, the more likely that your loan will be approved. Aforementioned BITPOP can also be used to access this type of loans but it has far less activity than Bitbond.
Reputation based cryptocurrency loans
These loans function by having lenders give out loans to borrowers on the basis of their personal reputation. Borrower can earn reputation either by owning large amounts of collateral or by having a good repayment history on the platform or on some other platform like ebay.
This type of loan is suitable for those who are looking to cash in on their pristine online reputation, but can sometimes come with high interest rates. Again, BTCPOP and Bitbond are your platforms to go.
Fiat loans with crypto collateral
These loans let individuals put down their Bitcoin as collateral when taking out a loan in fiat money. Services such as SALT are the best place to get one of these loans. SALT is a platform that utilizes a native cryptocurrency in its operations: users are required to purchase SALT tokens with their Bitcoin to earn the right to receive fiat in return. The platform is simple to use, easy to get onboard and will pay money straight into its user's bank account.
Final Thoughts
There are multiple platforms currently active online that will give individuals the opportunity to start lending with cryptocurrency. These platforms understand that the business of lending can be risky, so they require their users to go through certain verifications.
Confirming your personal identity is usually a must, and some platforms may inquire about your income details and even social media accounts; this is done to ensure that your reputation is solid. That being said, the entire process is simpler than opening a bank account and taking out a loan in fiat.
The complete experience of cryptocurrency lending can be much more pleasant than what you have to go through with fiat lending. Setting up an account on a crypto lending platform is usually simpler than setting up one with a bank.
Individuals are not that discriminated against when borrowing cryptocurrency based on their credit score or their lack of experience in trading/business, as is the case with regular finance.
Also, it's usually cheaper to lend cryptocurrency, as the fees involved are much lower than with loaning fiat. With crypto, the entire process is peer-to-peer in nature, as one individual is lending money directly to another. This isn't the case with banks, where the lender contributes his funds into a joint lending account from which the borrower takes out his loan.
Thanks to crypto not being limited by country borders, you can lend money from people all over the world; not having to change currencies like with fiat also helps lower the overall cost. Finally the borrower bears most of the risk related to the lending process, as the lender only has to worry about the exchange/loan platform not getting compromised.
Of course, there are some risks involved with the practice of lending. If something goes wrong (the exchange is hacked or compromised for example), you don't have the robust legal protection net set up by the government for regular lending to help you get your money back. Additionally, some platforms can command some pretty hefty fees.
You also need to take into account the volatility of the crypto market, which can end up undercutting both the lender's and the borrower's bottom line. Most of these risks can be minimized with lower value loan contracts, shorter loan timeframes, and diversification.
Dave Chappelle once said that "modern problems require modern solutions" and we can apply that reasoning here. Modernizing the lending services by introducing the crypto element to them has already proven to be an effective way of creating additional value – both to crypto lenders and borrowers – and should continue to do so in the future. Just make sure you did your due diligence and know what you are getting yourself into.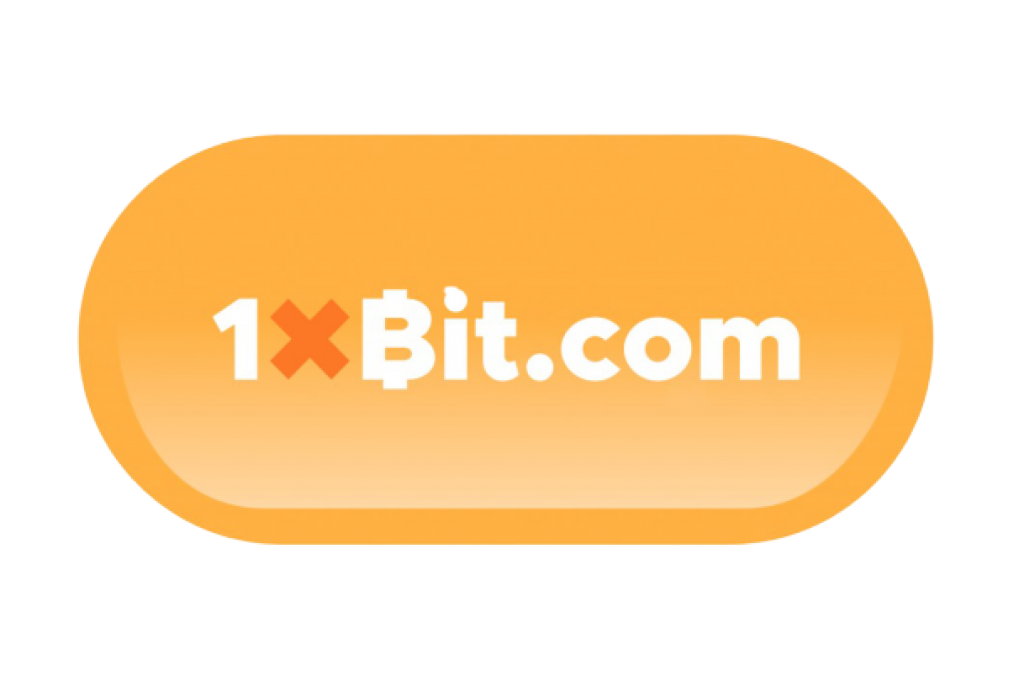 CaptainAltcoin's writers and guest post authors may or may not have a vested interest in any of the mentioned projects and businesses. None of the content on CaptainAltcoin is investment advice nor is it a replacement for advice from a certified financial planner. The views expressed in this article are those of the author and do not necessarily reflect the official policy or position of CaptainAltcoin.com