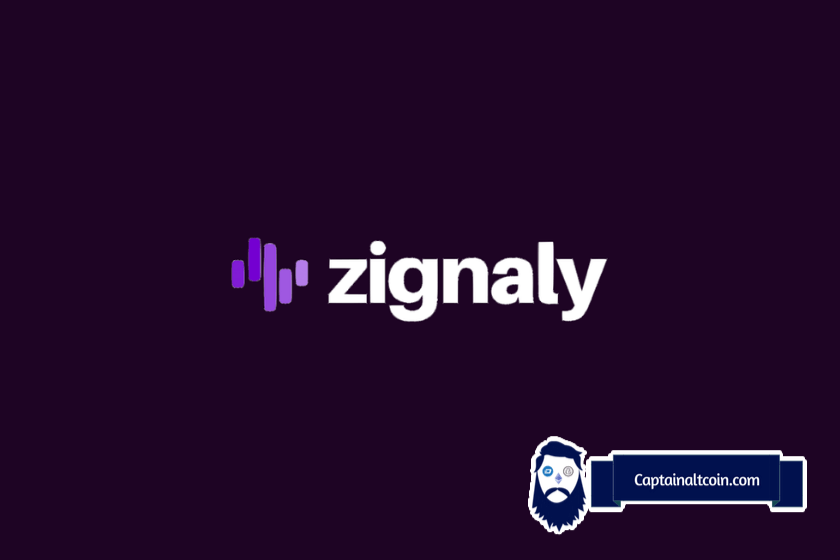 Zignaly is an automated cryptocurrency trading platform that is currently fairly unknown and small but has big plans for its future. You can tell from the name of the bot that its primary focus is on crypto signals (Signaly – Zignaly).
In this Zignaly review, we will go over the major selling points of this bitcoin bot, how to use Zignaly, how does it work, how safe is it, and whether it can compete with its top-shelf competitors like Cryptohopper (here is a full review), Margin.de (reviewed here) or Bitsgap (reviewed here, taking over the bots niche by storm).
For a full list of top cryptocurrency trading bots, click here.
What is Zignaly bot?
---
Zignaly is a cryptocurrency bot, an automated, cloud-based trading platform that integrates 5 cryptocurrency exchanges and lets traders set parameters and rules for automatic buy and sell orders.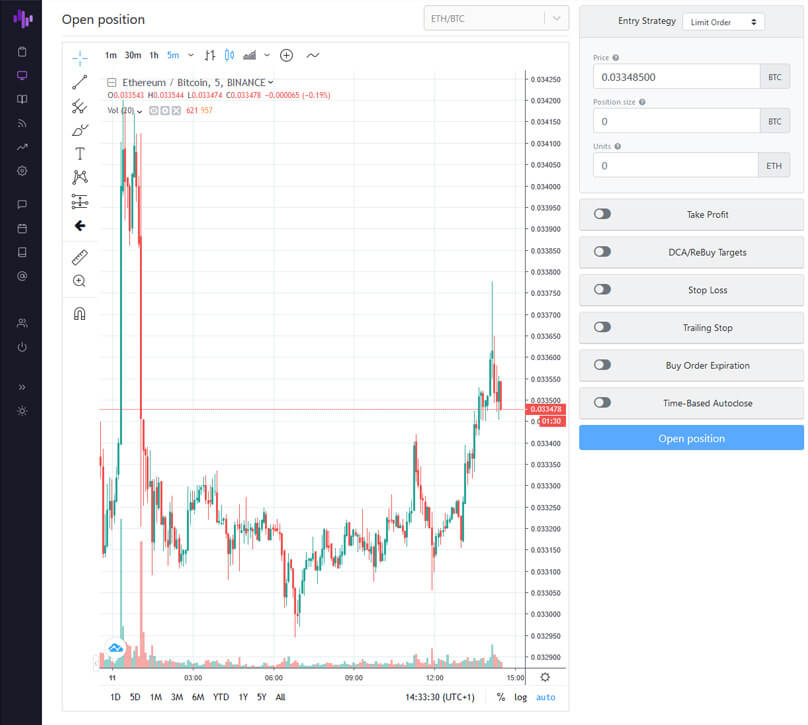 What exchanges are supported on Zignaly?
---
Zignaly vows to add more exchanges to its platform but currently, it is falling behind its competition in this regard as it only offers support for 5 exchanges: Binance, BitMex, Kucoin, Bittrex, and Poloniex. For context, Cryptohopper works with 12, 3Commas with 23, and Margin.de with whopping 25 exchanges.


Major features of Zignaly crypto bot
---
Top features that the Zignaly team likes to highlight include:
Crypto Signals – you can take advantage of external signal providers to manage the Buy / Sell orders. You will need to do your own research before trusting some of these signals providers with your trading decisions. What is interesting is that Zignaly allows you to add your own provider or even to become provider yourself.
Unlimited coins – You don't need to select coin pairs in Zignaly as they accept all the pairs from your enabled signal providers.
TradingView bot – This is one of the major competitive advantages of Zignaly over its rivals: you can send your own signals from TradingView by using indicators or their "Cryptocurrency Signal Finder" recommendations.
Trailing stop loss – extremely popular option that all regular exchanges started adding to their dashboards as traders love the ability to squeeze as much profit from their trades without risking losing the already made gains.
Take profit – a self-explanatory option where you input the price levels where you would like the bot to close your positions and secure the profits
Buy order expiration – you can set a time-conditioned buy order which needs to be filled until your set date, otherwise it will get canceled
Crypto signals on Zignaly
---
Similar to Cryptohopper and 3Commas which have full-fledged marketplaces where people can buy signals or copy strategies from other traders, Zignaly added support for this feature as well.
There are three types of signals that providers can offer:
buy signals
sell signals
DCA/rebuy signals
There are currently 42 signals providers that cost up to $20 per month while a couple of them are free of charge.
Each of the signals providers has its own unique landing page where you can read more about their service and what types of signals they offer. There is also a full trading history where you can see their success rate which is a helpful tool while researching whose signals to follow.
How to properly use signals on Zignaly trading bot
---
1. Split targets
---
You can use a trailing stop feature and try to squeeze out the maximum out of your signal but it is much safer to take profit while you can. With split targets, you can do tiered selling as you sell off a part of your position when a target is reached. You can combine trailing stop and take profit.
You could sell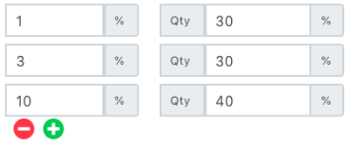 30% at 1% another
30% at 3%
and the remaining 40% at 10%
If you choose this option Zignaly places orders for these targets immediately on the exchange as limit orders.
2. DCA
---
Dollar-cost average is an investing technique where you aim to spread your risk by buying a certain coin multiple times at different price points. You make small orders for your initial and this protects you in case the position keeps on dropping, as your losses will be smaller and you will break even quicker once the price starts to rise.


3. Minimum Volume
---
Use minimum volume to filter out low-volume coins that can jump a lot in price due to their low liquidity. These coins are susceptible to pumps and dumps and if you get stuck in them, it is hard to close your position as there is no volume/interest in them.
4. Black List
---
It would be a good idea to add some of those coins we mentioned above to a black list so you are sure to avoid them no matter what.
Be sure to understand that signals are far from being safe and they can fail, and badly at that. Past performance is not a guarantee of future success, it is just an indicator that signal provider was good at making trades in the past – he has no monopoly on being right. Keep that in mind before getting too carried away and blindly trusting these providers.
How can you receive signals
---
You can receive them either through the Zignaly apps or via email. You can send them via email as well.
CopyTraders on Zignaly
---
This is another feature, similar to the Crypto Signals. Actually, many of the providers overlap on both sectors of the Zignaly platform. With CopyTraders, you essentially hand over the reins to the provider and instruct Zignaly to follow his moves.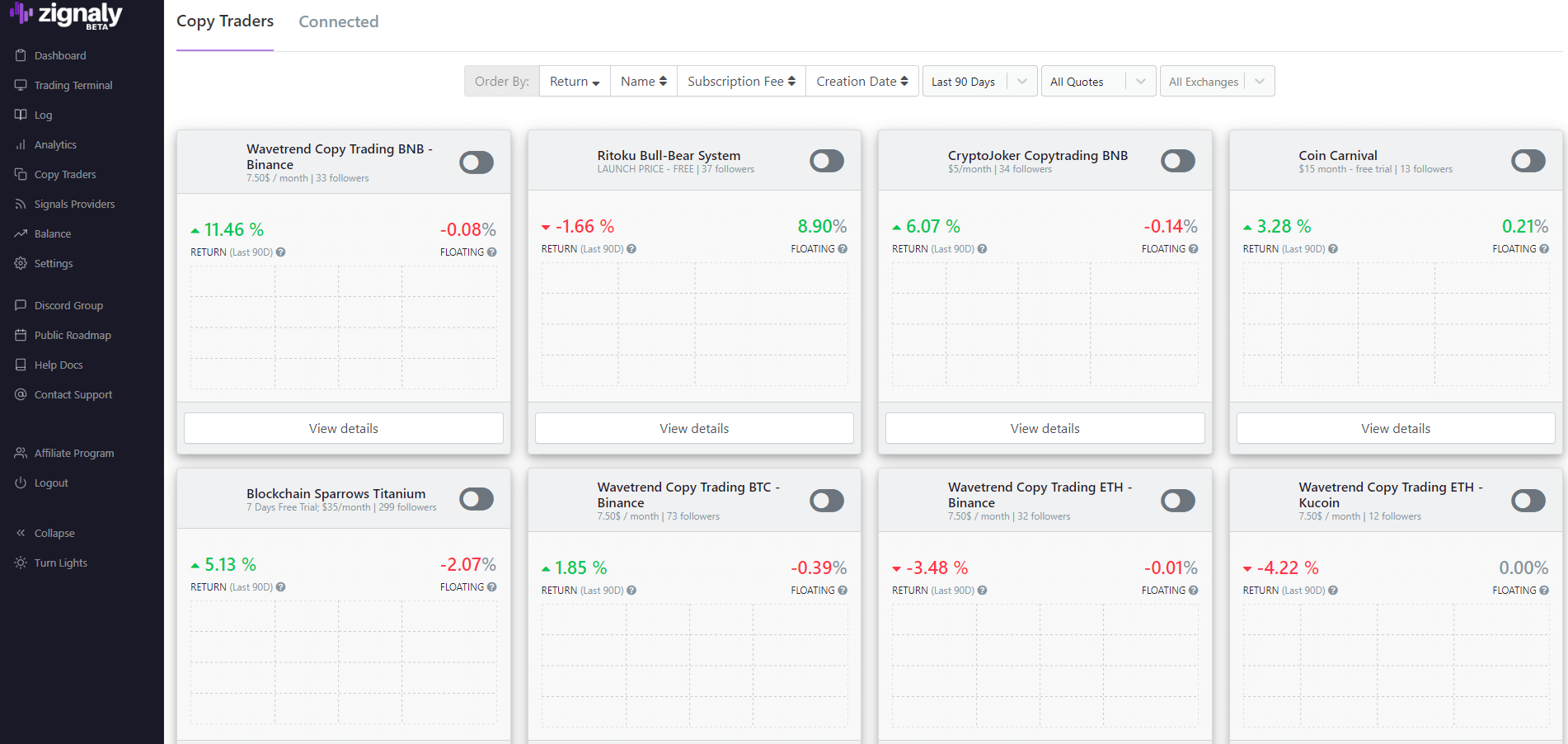 Become a crypto signals provider yourself
---
Zignaly offers you the option to join their marketplace of crypto signal providers by creating your own public provider profile.
If you decide to go for a paid service, Zignaly handles payments on your behalf which is a great option for people who are good at trading to earn additional money while trading for themselves as well.
Zignaly Pricing
---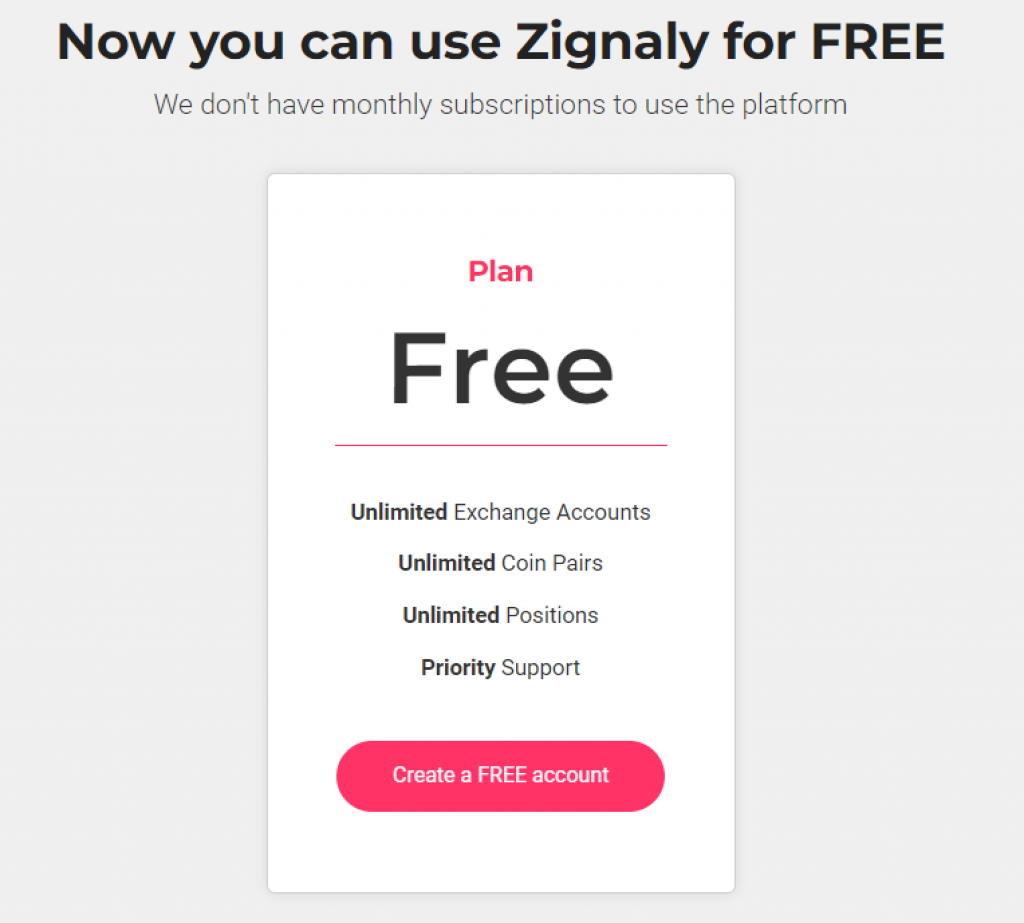 You can now use Zignaly completely for free! They do not have monthly subscriptions.
Is Zignaly beginner-friendly?
---
You can say so if you view it in the narrow context of its design and interface.
But, the platform still gives off an impression of an unfinished, construction site. For this reason, beginners would be better off on one of the highly polished and extensively documented platforms like Cryptohopper or Margin.de.
Is Zignaly safe to use?
---
Zignaly connects with your exchange via a set of API keys that you create on the exchange exlusively for Zignaly. To be fully functional, Zignaly requires no withdrawal abilities nor does it route its activity through their server – everything is done directly on the exchange.
This means that Zignaly adds no additional risk to your funds as they are as secure as the exchange you are holding them on.
Customer support on Zignaly
---
Zignaly has fairly big documentation but it does need some polishing and rewording to become more useful and clear.
They offer support via official email or social media channels, most notably their active Discord channel where you can join different sub-groups and exchange opinions, strategies or information with the team or other traders.
Zignaly bot review – final verdict
---
Is Zignaly legit and safe to use?
Yes, it is a legit business with a transparent team that even offers an insight into their roadmap where you can add your own requests to be included in the platform. The development does seem to go a bit slower than some would hope for but the platform does have a unique selling angle with its heavy focus on signals and copy trading.
However, they will need to ramp up their developing efforts as others are not waiting, just the contrary – all major competitors are fine-tuning and expanding their platforms with new features almost constantly.
Zignaly is good because of its low price and long free trial period (doesn't require credit card info either). This makes it a good choice for amateurs who want to get acquainted with the whole automated trading. More demanding users will need to seek their happiness elsewhere. Below is an overview of other alternatives to Zignaly:

CaptainAltcoin's writers and guest post authors may or may not have a vested interest in any of the mentioned projects and businesses. None of the content on CaptainAltcoin is investment advice nor is it a replacement for advice from a certified financial planner. The views expressed in this article are those of the author and do not necessarily reflect the official policy or position of CaptainAltcoin.com