Rocket Pool Review – Staking ETH With RocketPool Guide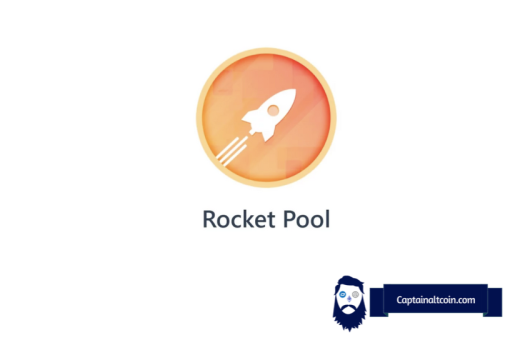 Rocket Pool Review – Staking ETH With RocketPool Guide
Rocket Pool makes staking ETH accessible to the large public by lowering the minimum amount needed to start staking to 0.01 ETH
Permissionless - the staking platform uses a permissionless smart contract that allows anyone to become a node operator, from regular users to SaaS (Software as a service) providers. Lido, for example, one of Rocket Pool's biggest competitors, is not permissionless, and it doesn't allow anyone to set up a node for staking
The Oracle Dao, the entity that acts as a watchtower for the Rocket Pool ecosystem, consists of known members from the cryptocurrency community
Decentralized - The Rocket Pool protocol is community-owned and focuses on decentralization, with important decisions taken through fair voting
What is Rocket Pool?
---
Rocket Pool is a decentralized Ethereum 2.0 staking protocol that aims to make staking ETH 2.0 accessible to a large public by reducing the financial and hardware requirements for classically staking the cryptocurrency.
On other staking pools, to become a validator on the Ethereum network and start earning staking rewards, users are required to stake at least 32 ETH and need a good CPU (Intel i5-760 or above). This is where the community-owned Rocket Pool staking protocol becomes useful, as it allows users to stake ETH 2.0 in a trustless manner with lower requirements.
Rocket Pool was founded in 2016 by David Rugendyke, a senior developer with 18+ years of experience in the commercial field. Nowadays, it is one of the most popular platforms of its kind, with its Oracle DAO consisting of members that are big players in the ETH 2.0 staking sector, such as Lighthouse, Bankless, Blockchain Capital, Staked, Consensys, Nimbus, Codefi, and others.
The Oracle DAO (Decentralized Autonomous Organization) consists of node operators in Rocket Pool that run oracle nodes. Aside from validating transactions on the Ethereum network like regular nodes, oracle nodes have extra oracle duties, such as validating oracle data sent to the protocol and reporting Beacon chain validator balances.

Rocket Pool's future developments and treasury are done via a different DAO called Protocol DAO, running on RPL, the governance token for the protocol. That means that RPL token holders get to decide the future path for the platform through voting, a key part of decentralization.
With an increased demand for ETH 2.0 staking services from the cryptocurrency community, Rocket Pool has become one of the largest ETH 2.0 staking pools, with over 323,840 staked ETH and over 1800 node operators around the world.
How does Rocket Pool work?
---
Rocket Pool allows users to stake ETH and earn staking rewards by either becoming a node operator, which requires a deposit of 16 ETH, or by using rETH, its liquidity token, with a minimum of 0.01 ETH required. Node operators are also required to deposit the equivalent amount of a minimum of 1.6 ETH in RPL tokens as collateral in case a penalty occurs and their staked balance goes below 16 ETH (insurance).
Given that a minimum of 32 ETH is required to stake Ethereum as a node operator and you only need 16 ETH on Rocket Pool, the other 16 ETH is allocated by the protocol from deposits made by normal stakers, who receive rETH for their ETH.
Notably, the 16 extra ETH tokens assigned by the protocol will also generate commission rewards, so as a node operator you will also be paid for staking the network's ETH. Rocket Pool's commission rate is based on the supply and demand of ether on the platform, going up or down depending on how many node operators are available.
What is a Rocket Pool node?
---
A Rocket Pool node represents a computer that holds an Ethereum wallet and is registered in its smart contracts. With Ethereum Proof Of Stake technology (PoS), validators are required to maintain consistency and security of the Beacon Chain. Each validator receives randomized-scheduled computational calculations that verify if a proposed block contains valid transactions.
A validator is an ETH address with a minimum of 32 ETH staked, or deposited to the execution layer and locked for some time. For securing the network and proposing new blocks, validators will receive what is known as "staking rewards". Rocket Pool creates validators for the Ethereum network by using "minipools", which are smart contracts that merge the 16 ETH deposited by a user who wants to become a node operator with another 16 ETH assigned by the protocol.
For those who wish to set up a smart node Rocket Pool provides a globally available CLI Package with all the necessary documentation. The install package contains the Ethereum Mainnet client (Geth), the Beacon Chain client, and the Rocket Pool client. Some of the useful features of the Rocket Pool service include automatic restart after an application crash or auto-start when the server is restarted.
How to stake ETH with Rocket Pool?
---
To start staking ether (ETH) using Rocket Pool, visit its official staking page, connect your Metamask or other wallets to the protocol, and choose one of the two staking options, stake + run node, or stake ETH. After selecting the amount of ETH you want to stake, make sure to check all the details such as exchange rate, average return, APR, or transaction cost, then click the stake button and confirm the transaction in your wallet.
RPL and rETH tokens
---
The Rocket Pool protocol uses two tokens, namely RPL (its governance, insurance, and utility token), and rETH, a liquid staking token pegged to ether which represents the ETH amount staked plus the rewards earned by staking.
RPL can be traded on major cryptocurrency exchanges, both decentralized (Uniswap V3) and centralized (Kraken, BKEX, CoinW). rETH is available on Balancer V2, Uniswap V3, or Curve Finance, and can be exchanged back to native ETH at any time or used for Defi activities such as lending.
What can you do with rETH?
---
rETH is an ERC-20 token that works similarly to Wrapped Ethereum and can be used like any other ERC-20 token. You can lend it, use it as collateral, or trade it. You can also change rETH back to ETH by burning it, however that operation is only possible if the pool has enough native ETH available at that moment, which means in some cases you may have to wait until ETH becomes available.
Tokenomics of RPL token
---
The RPL token is used as the governance token for the Rocket Pool protocol, which can also be staked on a node as insurance, to earn extra rewards. When setting up an operator node, aside from 16 ETH required, the equivalent of 10% of that ETH in RPL tokens is also required.

To maximize your rewards, you can stake up to 150% of your staked ETH in RPL. Insurance makes sure the amount in your staked balance doesn't go below 16 ETH in case of a penalty that may occur if your node goes offline.
At the time of writing, RPL trades at $20.2, with a circulating supply of 10,279,742 RPL out of a total of 17,922,515. The daily trading volume of RPL is over $1M. The main purpose of the RPL token is to provide staking rewards for participants of the staking pool. Rewards are sent to node operators on the network according to their staking amount, at checkpoint intervals of 28 days. The reward rate is 5% inflation per year, of which 70% is distributed to node operators.
Do you know how to report staking rewards on your tax returns? Click here to learn more.
How do I claim my Rocket Pool rewards?
---
Rocket Pool rewards or RPL tokens are minted in intervals of 28 days. You don't need to claim your rewards at a specific date, rather they will accumulate in your balance and can be staked for extra rewards or claimed at any given time. RPL tokens are automatically sent to your ETH address and can be swapped, used as collateral, or traded for other cryptocurrencies.
As a normal ETH 2.0 staker who doesn't run a node, your rETH balance will reflect the rewards earned for staking your ETH. You can unstake or convert your accumulated rETH to native ETH after a waiting period of 24 hours, for security reasons.
Which would you choose to stake your ETH Rocket Pool or lido and why?
---
Rocket Pool is a better alternative because unlike Lido, it is permissionless, meaning that anyone can become a node operator or validator. The permissionless nature of the protocol makes Rocket Pool stand out from the crowd, as it is based on the principle of decentralization.
Is Rocket Pool secure?
---
Yes. Rocket Pool has been online for a long time and has a good reputation in terms of security, as its smart contracts have been audited by leading security companies such as Sigma Prime, Trail of Bits, Consensys Diligence, and Immunefi.
Can you withdraw from Rocket Pool?
---
No. Although there are ways to claim your ETH staking rewards as explained above, withdrawals will be available on Rocket Pool as soon as ETH 2.0 enables withdrawals, which is supposed to happen six months after the Ethereum "Merge".
FAQs
---
Is Rocketpool decentralized❓
Yes, the Rocket Pool is a community-owned decentralized ETH 2.0 staking protocol that manages operations through its Oracle Dao and Protocol Dao and RPL, its governance token. It is based on ETH 2.0 PoS (Proof of Stake) technology, which was designed to be permissionless, trustless, and decentralized.
Can you Unstake from Rocket Pool❓
Yes. You can unstake your ETH from your Rocket Pool dashboard after a 24 hours waiting period from your deposit. The ETH claiming process will burn your rETH tokens for native ETH tokens. The unstaking feature is available via the platform's dashboard for both node operators and regular stakers at any given time.
Does Ledger support Rocket Pool❓
Yes, the Ledger Live app supports staking ETH 2.0 using the Rocket Pool protocol.
Is Rocket Pool a non-custodial protocol❓
Yes. When you use Rocket Pool, it does not have access to your private keys, which are kept safe on your device by your Metamask or another wallet.
Can you stake less than 32 ETH❓
Yes. As a node operator on Rocket Pool, you can stake a minimum of 16 ETH + 1.6 ETH in RPL tokens (10% for insurance). Regular stakers can stake a minimum of 0.01 ETH.
Is staking on Rocketpool a taxable event❓
Yes. Earning rewards from regular or liquid staking is usually considered a taxable event and should be treated accordingly by reporting your earnings to the IRS.
How much interest can you earn with staking ether❓
You can earn an average of 4% to 10% APY (annual percentage yield) by staking ETH 2.0
Can you stake RPL❓
Yes. You can stake RPL tokens as collateral on your node and earn extra rewards. However, the maximum RPL tokens amount you can stake is 150% of your staked ETH.
PROS
Rocket Pool makes staking ETH accessible to the large public by lowering the minimum amount needed to start staking to 0.01 ETH
Permissionless - the staking platform uses a permissionless smart contract that allows anyone to become a node operator, from regular users to SaaS (Software as a service) providers. Lido, for example, one of Rocket Pool's biggest competitors, is not permissionless, and it doesn't allow anyone to set up a node for staking
The Oracle Dao, the entity that acts as a watchtower for the Rocket Pool ecosystem, consists of known members from the cryptocurrency community
Decentralized - The Rocket Pool protocol is community-owned and focuses on decentralization, with important decisions taken through fair voting
CONS
Rocket Pool doesn't currently have a mobile app that you can use for staking ETH 2.0
No backstop mechanism - Due to how the ecosystem uses the RPL token, it might be prone to node slashing, since security bonding exists but isn't mandatory. When not enough RPL is staked as insurance, node slashing can lead to insolvency, putting the entire system at risk

CaptainAltcoin's writers and guest post authors may or may not have a vested interest in any of the mentioned projects and businesses. None of the content on CaptainAltcoin is investment advice nor is it a replacement for advice from a certified financial planner. The views expressed in this article are those of the author and do not necessarily reflect the official policy or position of CaptainAltcoin.com