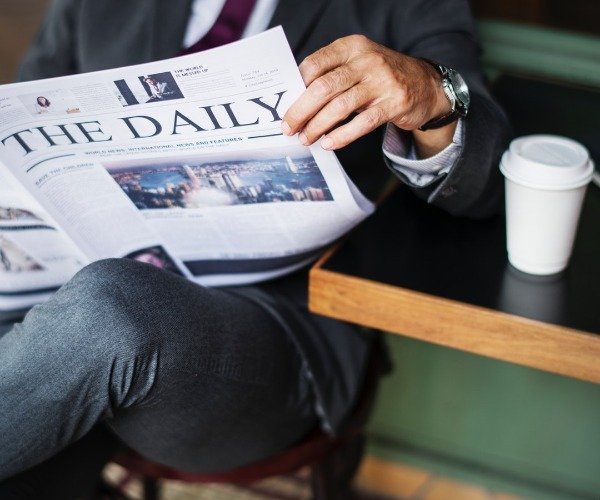 Is Brave Browser BAT-shit crazy?
Brave and BAT have been lauded as something that will help lead internet browsing into a better, brighter, ad-and-tracker free future. However not everyone seems to be on board with what the project has in mind.
A YouTube creator Tom Scott yesterday revealed a major issue that the project is facing at the moment. As you might know, Brave browser allows its users to tip creators in BAT token to award them for their content. The problem here is that most creators who are beneficiaries of this tipping process don't even know that they are being tipped. At the same time, some who know might not even want to benefit from this kind of funding.
Scott was one of these "oblivious" creators who was just recently informed that Brave has been taking donations for him, using his name and his likeness to do so. He contacted the company and asked them to stop with this practice and refund anyone who has donated so far, to which they insinuated that refunds are basically impossible. Reacting to this, the creator went on Twitter to inform his community about the situation:
"I don't ask for donations or crowdfunding on any platform. If that ever changes, it'll be incredibly obvious. If someone's asking you for money or suggesting that you can donate to me, it's not true and you should stay well clear," Scott tweeted out yesterday. He further added: "So if you thought you'd donated to me through Brave, the money (or their pseudo-money) will not reach me, and Brave's terms say they may choose to just keep it themselves. It looks like they're 'providing this service' for every creator on every platform. No opt-in, no consent."
Read our comparison of Brave vs Firefox 2019 & 2020.
Several experts reacted to this, calling what Brave is doing "donation fraud" and criticizing the project for being what they wanted to remove in the first place: an intermediary for sending money to your favorite creators. Brendan Eich, the creator of Brave/BAT, responded to Mr. Scott's problem and promised to work on implementing an opt-out feature:
"We do not keep it (the donated BAT)for ourselves; we put it back in the user growth pool that funds user grants & creator referral awards. Tom has a point, we should let creators say "no thanks" and be auto-excluded. Users may already auto-exclude unverified sites/channels. We will work on this."
Ledger Nano S confirms a firmware update in early January 2019
Popular hardware wallet Ledger Nano S will be receiving a 1.5 firmware update sometime in January next year. The update will bring new cryptographic algorithms, security improvements and additional features to the wallet's software.
Regarding cryptographic algorithms, Ledger Nano S will look to add support for additional, previously not present algorithms, in order to expand the number of blockchain-based cryptocurrencies that can be stored to the wallet. The new software will give support to developers looking to build storage solutions for the following algorithms/signatures/derivation schemes:
BLAKE2b: this enables size reduction of projects already using BLAKE2b (ZCash and Komodo following the Sapling update, Nano and others).
Groestl: this enables the future support of Groestlcoin.
Schnorr with Zilliqa scheme: this enables the future support of Zilliqa.
Bip32-ed25519: this enables the future support of Cardano and new Tezos derivation paths.
A whole host of security upgrades can be expected as well, with Ledger looking to provide:
Full redesign of the arithmetic architecture
Improved MCU genuine check (firmware attestation)
PIN code implementation has been improved for better resistance to hardware attacks
Hardening of the PIN code against various hardware and side channel attacks
The security is additionally bolstered by the fact that 1.5 firmware version is the first release to have been fully evaluated by "Certification de Sécurité de Premier Niveau", issued by ANSSI (French national security agency).
The firmware brings WebUSB support and improved application management. Check out all of the upcoming features here.
Waltonchain holds another AMA
Supply chain management cryptocurrency project Waltonchain held a Reddit AMA for its fans and investors. During the 1 and a half hour long session, they responded to a whole host of questions in rather broken English.
Questions were asked and answered about the project's SMN (super-master node) recruiting program, and Waltonchain confirmed that details regarding the benefits of owning a master node will be revealed in the future (by the end of December apparently). They explained the structure of the future SMN distribution, as well as expected gas consumption on the upcoming mainnet. Speaking of the mainnet, apparently it might be going live in early February.
The project also confirmed they are still working on native ASIC miners and said they don't have a token burning mechanism planned. SMN and GMN owners will be given "discounts" when purchasing these miners. Number of ASIC's purchasable by one person will be limited as well. Additionally, questions about child chains, team size, Waltonchain funds, lack of partner confirmations, RFID chip implementations and many more were covered in this AMA. You can check out a quick summary here or visit Waltonchain's Subreddit for the complete thing.
Dogecoin third to Bitcoin and Ethereum by wallet activity
Popular meme cryptocurrency Dogecoin has been on a path to prove it isn't as much of a joke as its origin/name might suggest. A piece of data published by a blockchain researched Kevin Rooke will definitely be of help to do so.
According to the data posted on Kevin's Twitter account, Dogecoin is averaging more daily active addresses in December 2018 than it did in December 2017. Additionally, DOGE is currently the third most popular cryptocurrency in terms of active addresses, sitting behind only Bitcoin and Ethereum.
We constantly hear blockchain pundits and researchers clamor on how a crypto project is only as good as its adoption, and this is indeed true. If we are to judge Dogecoin by this metric, its future remains quite bright.

CaptainAltcoin's writers and guest post authors may or may not have a vested interest in any of the mentioned projects and businesses. None of the content on CaptainAltcoin is investment advice nor is it a replacement for advice from a certified financial planner. The views expressed in this article are those of the author and do not necessarily reflect the official policy or position of CaptainAltcoin.com