Intelligent Cryptocurrency Review: A Legit Crypto Masterclass?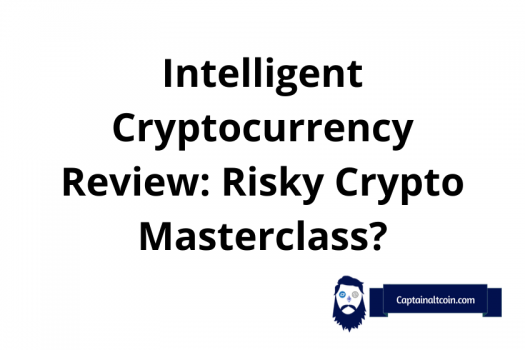 Intelligent Cryptocurrency Review: A Legit Crypto Masterclass?
Great educational resources
Covers all aspects of the crypto industry (trading, DeFi, NFTs, etc)
Led by a high-integrity & experienced crypto expert
Very big & active community
Looking for an all-in-one solution to kickstart your journey in the crypto universe? You've probably come across Intelligent Cryptocurrency, a program that promises not just education but a VIP experience in crypto investing. In this Intelligent Cryptocurrency review, we'll dissect what makes this program tick and whether it's worth your time and money.
From its creator Dirk de Bruin, a seasoned crypto analyst, to the courses and community it offers, we'll give you an insider's look into what you can expect. So, if you're contemplating whether to hit that 'Sign Up' button, read on to make an informed decision.
| 📚 Aspect | 📝 Summary |
| --- | --- |
| 🎓 Intelligent Cryptocurrency Webinar | A free webinar by Dirk de Bruin aimed at introducing beginners to crypto investing. Claims that a trader can make $271,244 from a $1,000 investment. Main goal is to upsell the Intelligent Cryptocurrency Masterclass. |
| 👨‍💼 Dirk de Bruin | A crypto analyst active since 2015, Dirk has shared his expertise through social media, his YouTube channel (Intelligent Cryptocurrency – Dirk Crypto Diggy), and various crypto events. Also a contributor to Bitcoin.com. |
| 💡 Paid Courses and Classes | In-depth training covering technical analysis, money management, and trading strategies. Members gain access to special reports and private Discord chat groups for further discussions. |
When it comes to making money in crypto, education is essential. Without it, you're a sitting duck waiting for someone to profit on your back. Fortunately, the cryptoverse has grown and more free educational content is popping up daily.
From books to videos, learning about crypto has never been so easy.  One such method is webinars. So today, we'll be looking at Intelligent Cryptocurrency, a beginner-friendly webinar.
What is Intelligent Cryptocurrency?
---
Intelligent Cryptocurrency is a free webinar designed by the crypto analyst Dirk de Bruin. Dirk De Bruin is a veteran in the field, involved full-time with crypto since 2015.
The webinar is 75 minutes long and serves as an introduction to crypto investing for newbies. So no prior trading or technical knowledge is needed. Dirk also makes the deceiving claim that a trader can make $271,244 from only a $1000 investment, all by buying and selling at the right moment.
There's also a lot of emphasis on the "huge bitcoin and cryptocurrency opportunity available right now." Of course, the free webinar can't teach all you have to not to get rich with crypto. Durk uses it as a selling pitch for his very pricey masterclass. It is safe to say that the main goal is in fact to sell you his other products and not teach you about crypto. And on top of that, to access the webinar you have to register with your email- so get ready to receive tons of email advertisements if you do.
What Will You Learn During the Intelligent Cryptocurrency Masterclass?
---
In the 75 minutes, Dirk will explain his qualifications as an expert in the crypto market and the basics of how to start trading. But there's only so much you can learn in such a short time, so you will be tempted to purchase their other products.
The webinar is ideal for beginners but is also catered to intermediate investors.
Who is Dirk de Bruin?
---
Since he joined the cryptoverse in 2015 he's made a name for himself as a crypto analyst.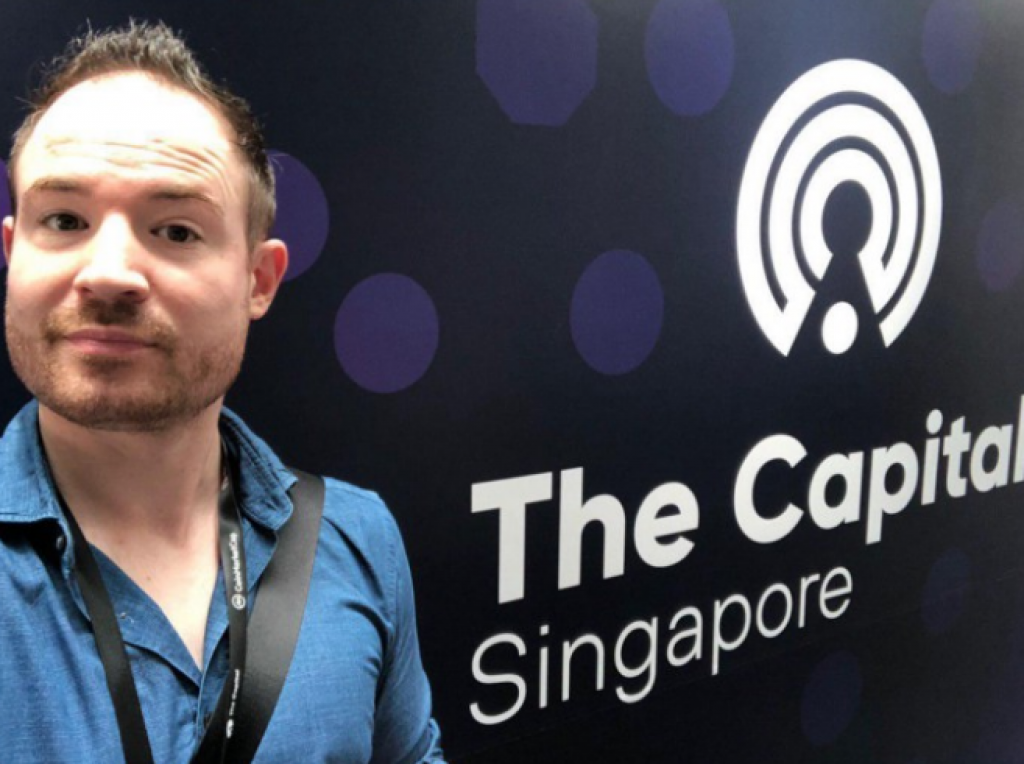 He shared his knowledge on social media and on his YouTube channel called Intelligent Cryptocurrency – Dirk Crypto Diggy.
He then founded Intelligent Cryptoservice, the company that offers a free webinar, discord channel, buy-sell signals, and a lot more that we'll mention later.
On top of that, he also travels the world to different crypto events and occasionally writes articles for Bitcoin.com.
Main Topics Covered
---
Dirk specifically mentions that what he's saying is not financial advice. The goal of the free master class is to teach you the basics of crypto investing and persuade you to learn more and buy your other products.
The topics covered during the 75-minute are:
How Bitcoin Works
---
No crypto beginner course is complete without the King of them all, Bitcoin. Dirk starts by explaining why Bitcoin is so valuable and its main characteristics. He goes on to explain how bitcoin solved the double-spend problem, how bitcoin emission works, and why bitcoin is so unique.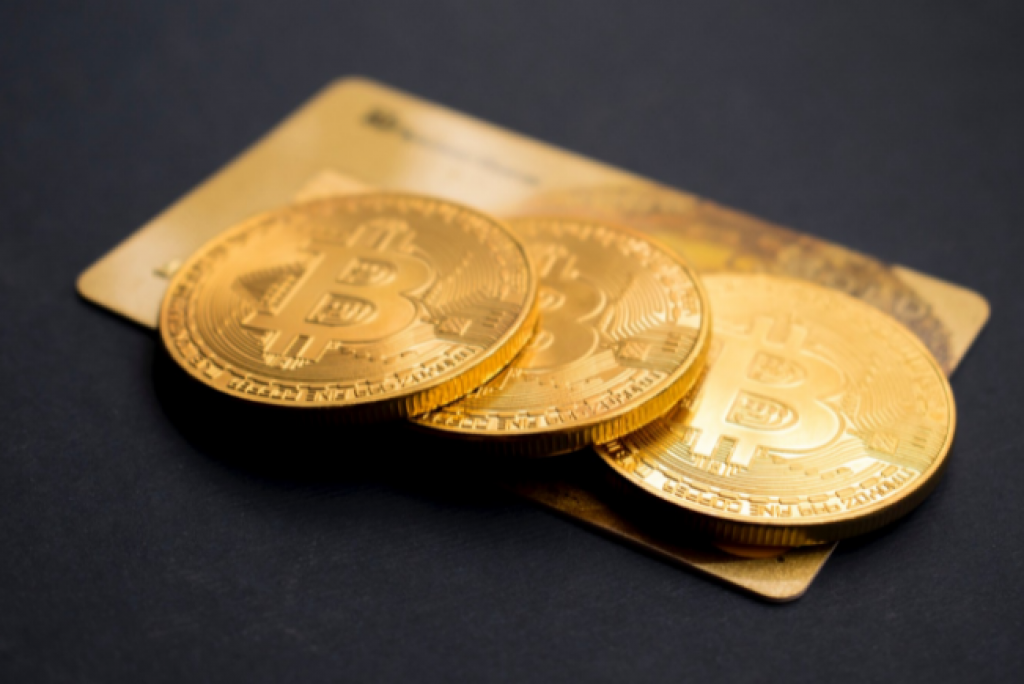 Why There Are Still Plenty of Crypto Opportunities
---
Dirk explains that even though crypto is going mainstream it's still full of opportunities. He emphasizes that even if DOGE, ETH, and BTC hit record highs in recent months, you've not missed the train as this is only the beginning.
The 1% Net Worth Rule
---
In this part of the seminar, Dirk explains his golden rule, investing a single-digit percentage into crypto. This means that you should invest from 1 to 9% of your total net worth in digital assets, this way protecting yourself from inflation and profiting.
He makes the astounding claim that you can quadruple your total net worth with this method, which is honestly hard to believe. Especially for someone just starting in crypto.
How to Make $270,000+ with Crypto
---
The boldest claim Dirk makes is when he illustrates the story of how a $1000 crypto investment turned to over $271 thousand. He forgets to mention just how difficult such a feat is.
How to Get Started with Crypto Investing
---
Lastly, he teases the top three cryptocurrencies to invest in. He teases them all through the webinar and only reveals them at the end. But more on that later.
Dirk is what you'd call a crypto evangelist. He firmly believes in the power of crypto, and all the ways you can change your life with if. But does he really believe or is he saying it for personal gain? I have my doubts.
Read also:
Dirk's Top Three Crypto
---
At the end of the seminar, Dirk talks about his three favorite coins. However, he does that these coins are not investment recommendations or financial advice. And for honesty's sake, he does mention that these three coins are bets, not investments, which is fair enough
The three cryptocurrencies mentioned are:
Coin #1: ARK, a blockchain platform born to make crypto more accessible to the general public. It aims to solve the difficulty of working with blockchains and develop various use cases. Dirk claims that ARK offers a great development team, a strong support system, and interoperability with other blockchain platforms such as Protokol (Protokol.com).
Coin #2: ICX is ICON's native token, a platform that aims to become a "living organism and ecosystem." Thus offering a wide array of use cases such as banking, insurance, securities, health care, education, and a lot more. The blockchain is unique as it focuses on unconventional fields and uses cases.
Coin #3: ENJ is the digital currency for Enjin, the largest online crypto gaming platform. ENJ is an ERC-20 smart token that fuels in-game transactions, seamlessly integrating the real world with the virtual one.
Enjin game developers, content creators, and gaming communities trade virtual goods and services, just as they would in this world.
Dirk goes quite a into detail in explaining the fundamentals of each cryptocurrency project and why he likes each coin. He also left links to the project's GitHub pages, whitepapers, and other resources.
Intelligent Cryptocurrency Masterclass Pricing
---
The Intelligent Cryptocurrency masterclass is free for anyone to attend. All you have to do is type your name and email, and you will be given the free 75-minute presentation. All for free.
The webinar does give you some valuable information, but there's a catch. The whole presentation is tailored to sell you Dirk's paid cryptocurrency training program.
You will receive tons of marketing material in your email advertising Dirk's other products.
Intelligent Cryptocurrency Program Pricing
---
The Cryptocurrency training program is an option you are offered after the webinar. The program includes a wide array of services such as complete cryptocurrency for beginners along with technical analysis courses, money management courses, bonus reports, and more.
The Annual Subscription costs $997 per year, while the VIP membership one-time purchase or lifetime access costs a whopping $1997. These are pricey services, to say the least, competitors offer similar products for a lot less.
What's Included with the Intelligent Cryptocurrency Program?
---
The Intelligent Cryptocurrency Program aims to give a 360-degree look at the cryptoverse, for a substantial fee.
Here's what's included in the Cryptocurrency program membership:
Cryptocurrency for beginners training course
Cryptocurrency technical analysis and trading course
Money management course
Special Intelligent Cryptocurrency (IC) reports and analysis
Instant Access to past and future Intelligent Cryptocurrency newsletters
Instant Access to monthly cryptocurrency market analysis video updates
Instant Access to private members-only chats and members-only dashboard
Monthly Crypto Newsletter
---
Once a month, subscribers receive a 20-page email newsletter. Each breaks down market news and analysis, crypto market movements, and other news and developments in the cryptoverse. And in each newsletter, Dirk and his team analyze and research one crypto project that they believe is going to sky rocker. Once subscribed you will also have a chance to see all of the other monthly reports.
Monthly Video Updates
---
Dirk also shares one video a month where he extensively talks about the crypto space. He breaks down the news, development, market movements, and so on.
Cryptocurrency Beginners Course
---
Dirk offers 18 lessons on cryptocurrency designed for newbies. All lessons are available both in video and text and will teach you how it all works. Some more advanced lessons are also tailored for intermediary crypto investors.
Technical Analysis & Trading Course
---
Intelligent Cryptocurrency also offers technical analysis and trading courses for more advanced subscribers. It's the next step after completing the complete beginner course and will teach you ins and outs of profiting in the crypto-verse.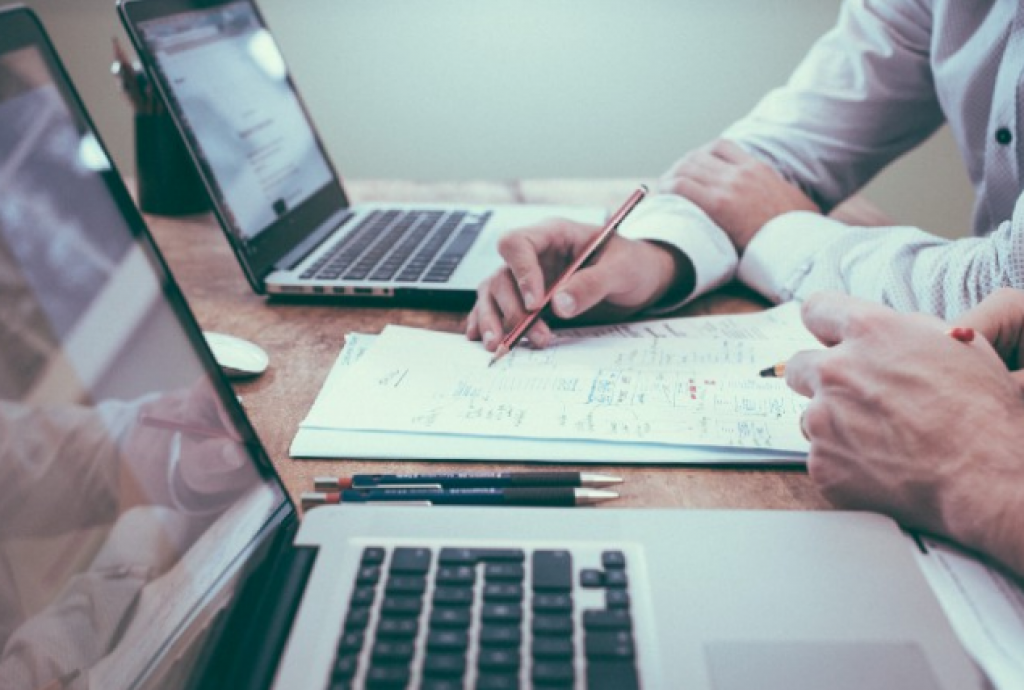 You'll learn how to apply technical analysis strategies to crypto investing and use market data for trading.
Money Management & Rules Course: In this third course, Dirk goes on to teach wealth management lessons. Such as how to securely store your crypto and grow your wealth over time.
Special Reports
---
The Intelligent Cryptocurrency team also periodically publishes in-depth reports on the crypto space. Once subscribed you can again access past research so you can compare it to today's situation. Some recent topics covered in these are "Building a Cryptocurrency Portfolio" and "Creating an Exit Strategy."
Private Members-Only Groups
---
With this program, you'll also have a chance to interact with a community of like-minded individuals. Subscribers will get access to the private Discord chat, accessible wherever you are. Here you can discuss the happenings and opportunities in the crypto market.
Dirk's Personal Buy and Sell Movements: Dirk also shares all his moves in the market, subscribers, and in real-time. This way, at least in theory subscribers can make the same profits as Dirk.
Intelligent Cryptocurrency Refund Policy
---
The Intelligent Cryptocurrency program comes with a 60 refund policy. You can receive all your money back, for whatever reason.
The Verdict
---
The Intelligent Cryptocurrency Program is an intelligent use of your money. Dirk is a very personable and grounded guy that is always there to help members of his community.
The program is not a typical crypto trading signals group as it is more focused on education and community bonding which yields in signals and recommendations exchanged between the users themselves. Dirk is also very well-connected with other analysts and influencers and always has an insider tip for the community about macro happenings and potential gems that are yet to go ballistic.
If you ask me, Intelligent Cryptocurrency is worth the money you pay for it. The price tag is a bit high but you can get that and much more back with one good trade made on the basis of Dirk's or some other community member's tip.
Intelligent Cryptocurrency
PROS
Great educational resources
Covers all aspects of the crypto industry (trading, DeFi, NFTs, etc)
Led by a high-integrity & experienced crypto expert
Very big & active community
CONS
Not the best-looking website
Not known in the broader crypto circles

CaptainAltcoin's writers and guest post authors may or may not have a vested interest in any of the mentioned projects and businesses. None of the content on CaptainAltcoin is investment advice nor is it a replacement for advice from a certified financial planner. The views expressed in this article are those of the author and do not necessarily reflect the official policy or position of CaptainAltcoin.com