Freeway Supercharger Review – Is Aubit Freeway Legit Or Just Another Scam?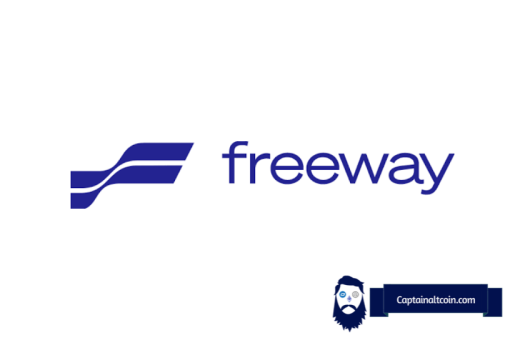 Freeway Supercharger Review – Is Aubit Freeway Legit Or Just Another Scam?
High APYs
Doxxed team
Customer funds held in segregated bank accounts with regulated EU brokerage
As cryptocurrencies continue to grow in popularity, more and more traders are searching for digital asset management platforms that can offer decent APY (annual percentage yield) rewards.
25/01/2023 Update
The platform has suspended withdrawals and closed communication channels with its customers. Stay clear of them (avoid Yieldnodes as well). Currently, only
CakeDefi
appears to offer high APRs and solid stability.
Even though there are hundreds of different platforms to choose from, AuBit Freeway is the one that has been gaining lots of traction lately. However, to take advantage of AuBit Freeway, you first have to get hold of their native token – the Freeway coin (aka FWT).
In this article, we will explain what the Freeway platform is, how it works, and if it is a legit place to passively earn money with DeFi and crypto.
What Is Freeway.io?
---
Freeway Supercharger
Aubit's Freeway Supercharger is a regulated platform where USD and EUR deposits are placed in regulated brokerage accounts (UK users will be glad to hear that GBP Superchargers are coming soon).

A massive 43% APY on USD & EURO will surely catch your eye.
Yes; that's some serious return. But how is that possible, you ask?
Well, read on to find out …
But first, let's explore the whole ecosystem a bit more …
Freeway.io has its own token – Freeway Token (FWT) is AuBit's native currency – it works as a utility token and it has multiple different utilities within the AuBit Freeway asset management platform.
There are more than four billion Freeway coins in circulation, while the maximum capped supply is around ten billion. This token was officially launched in April 2020 and at the time of writing, the price per token stands at 0.014 (which is 50% less than its all-time high of 0.03).
You can purchase the FWT coin on some of the most popular decentralized exchanges such as Uniswap and PancakeSwap.
Additionally, both of these platforms allow traders to facilitate token pairs and acquire a complete overview of FWT liquidity pools.
How does it Work?
---

Let's be clear right off the bat – it is risky. They essentially use your deposits to borrow against and trade on leverage by using their quant strategies and what not. So, a risk of losing money on Freeway is there since the platform can simply go out of business if they make a bad trading decision.
Freeway deposits its clients' funds in separate accounts, which are not accessible to Freeway. These accounts are also segregated from the company's own assets.
The Freeway Token works as a catalyst for increasing rewards and generating more traffic on the AuBit platform.
Here are some of Freeway's main utilities:
FWT owners are provided with preferential AuBit redistributions.
Holding FWT is necessary for accessing the different APY rewards that are available on the platform's Supercharge products.
Holders receive huge discounts on trading fees and they can opt for one-off fees instead of the yearly/monthly payments.
By staking Freeway tokens, you are eligible to participate in the reward giveaways. This includes prizes worth more than $1000.
The Freeway Token is the main component of AuBit's proof-of-fidelity protocol needed for institutional adoption.
What is the average profit and APY on Freeway?
---
When it comes to annual percentage yield, there aren't many platforms that can offer such a high APY as AuBit Freeway does.
Here are a few product examples just to demonstrate:
Bitcoin Supercharger product – a 33% APY
Ethereum Supercharger product – a 20% APY
Binance Coin Supercharger product – a 20% APY
So what's the catch? How can Freeway offer such high APYs?
Well, their rewards are actually in line with the platform's social finance mission – share platform revenue with the users and offer high returns.
Although the revenue and cash-flow generating sources are still a mystery due to the nature of AuBit's protocol, we do know that the platform works with some of the world's leading trading organizations.
👉 In the last few years, Freeway has built a record of generating around 40-50% of APY to the users. The main reason why this is possible is that most of the revenue is transferred to the users on the platform.
To be precise, 80% of each transaction fee goes toward revenue rewards, while 20% is for operations on the platform. This 80% is automatically reinvested into assets such as gold or Bitcoin, and is later distributed accordingly to user accounts.
This means that in case the asset in which the platform invests grows in value, users can earn a great chunk of passive income with cryptocurrencies.
Their blockchain automation model allows this and they call it the 'AuBitisation'. Additionally, by holding Freeway Tokens, users can take advantage of the Supercharge product rewards that are much higher.
Currently, the minimum APY users can earn is around 20%, while the maximum is 43%.
What Is the Minimum Investment?
---
Interestingly, the minimum Freeway investment you can make is only $1.
This is because Freeway follows an 'access for all' philosophy and wants to make the platform as attainable as possible to all users looking to earn a steady APY.
Does Freeway Allow US Residents to Join their Platform?
---
US residents can use the Freeway platform, but the rules are a bit different.
Freeway has created a dashboard specifically designed for US citizens so it can comply with all the necessary financial regulations.
US residents have access to a limited set of staking Supercharges, but can still acquire high-yield returns on their cryptocurrency investments.
Is Freeway Legit?
---
Even though there were some rumors going around last year that this platform is a 'Ponzi' scheme, AuBit Freeway is completely legit and it's EU-regulated.
In fact, it is one of the rare fully regulated platforms that provide both cryptocurrency and fiat deposit awards.
Are the Funds Insured and How Are They Stored?
---
Freeway funds are ensured and they are stored in EU-regulated brokerage accounts (keep in mind that EU regulatory institutions are much stricter than the ones in the US).
The first insurance partner that Freeway had was Steady State – a DeFi company that provides tech exploitation security.
At the time of writing, Freeway Supercharger products are unregulated due to the fact that they work as simulants. This means that Freeway doesn't store any funds directly.
Instead, all of the funds go to the AuBit Freeway brokerage account, and as we said, these brokerage accounts are EU-regulated. Also, this means that Freeway can't use the funds to lend, trade, or risk deposits.
Since Superchargers only store virtual simulation tokens, even in the case of a hacking attempt, there would be nothing to steal except user data.
Are Profits Guaranteed?
---

Currently, making a profit through the platform's high APY returns seems guaranteed. There are cutting-edge quant-trading strategies running 24/7 and the whole process is completely automated.
However, it's wrong to assume that such high returns will be guaranteed forever.
A short period of a bear market in the crypto community won't make much of a difference to the APY rewards since AuBit has a trading buffer fund.
But, in case an asset goes through a value decrease that's bigger than the buffer fund, the APY rewards would undoubtedly perish.
If this were to happen, Freeway users would have their assets returned and be able to trade them for fiat.
Can You Lose Money on Freeway?
---
Just like on any other investment service platform, losing money isn't completely out of the question.
Freeway makes sure that users understand that market crashes and black swan events aren't impossible to occur, and that it's something that would impact the user's funds and profit.
With that said, the developers share a positive assurance that this type of scenario won't occur in the short/medium term.
What Is the Difference with DeFi?
---
While AuBit's Freeway incorporates a lot of DeFi elements, we can't say that it's a completely decentralized finance platform.
The main reason for this is that users can also hold traditional assets on the platform, including bonds, stocks, and gold.
Freeway is partnered with Worldline – a DeFi platform that provides users with an automated payment management system.
Additionally, they also have a partnership with Steady State, a company that offers DeFi insurance for Supercharger products.
Is Freeway an MLM Scheme?
---
While there were rumors that Freeway is some sort of a Ponzi or MLM scheme, all of these allegations have been proven false.
Freeway is a completely legit platform and it is regulated by some of the most famous EU institutions.
Other similar platforms that offer high yields are Crypto4Winners and YieldNodes. Check them out by clicking on the links.
What is $FWT?
---
$FWT is the native utility token of the AuBit Freeway Platform and it stands for 'Freeway Token'.
Users can acquire rewards by purchasing AuBit products, but by holding FWT, they can maximize these rewards in the long run.
In essence, FWT is a stake-able token, which means it incorporates a proof-of-stake protocol that was specifically created to enhance the derivable benefits of AuBit's ecosystem participants.
There is a maximum supply of 10 billion Freeway tokens, while 40% of them are in circulation.
The Role Freeway Token (FWT) Plays In Network-Enhanced Growth
---
Since the Freeway token is AuBit's native utility token, it works as a catalyst for better rewards.
There are five ways in which FWT provides utility (we discussed them more thoroughly in the first part of the article):
Owning Freeway Tokens allows users to pick preferred AuBit Redistributions.
Users need FWT to activate the full APY reward system on Supercharger products.
Holding FWT entitles users to lower trading fees.
Staking FWT can make users eligible to receive Freeway Giveaway Rewards.
The Freeway Token is the most important component of the network's future proof-of-fidelity protocol that's required for institutional adoption.
FAQs
---
PROS
High APYs
Doxxed team
Customer funds held in segregated bank accounts with regulated EU brokerage
CONS
Losing all your deposits and yields is possible
Risky trading tactics

CaptainAltcoin's writers and guest post authors may or may not have a vested interest in any of the mentioned projects and businesses. None of the content on CaptainAltcoin is investment advice nor is it a replacement for advice from a certified financial planner. The views expressed in this article are those of the author and do not necessarily reflect the official policy or position of CaptainAltcoin.com