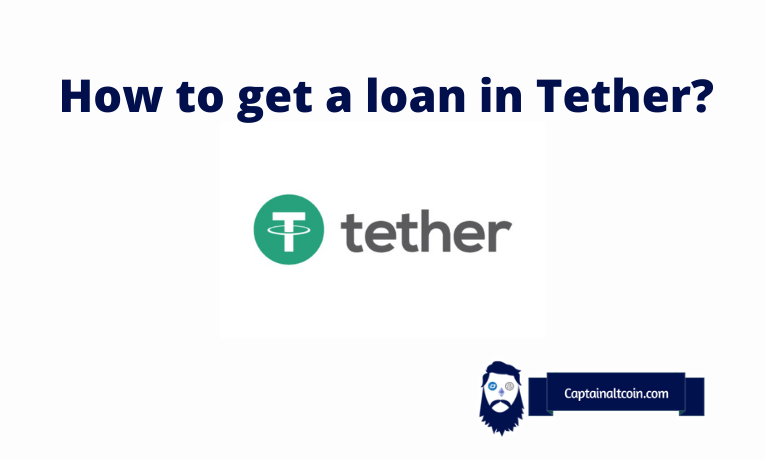 Introduction
An increasing number of merchants online are beginning to accept cryptocurrencies as a means of digital payment. There's plenty to love about it – these digital assets help facilitate efficient, fast, and borderless payments. While plenty of individuals have justifiably been concerned about the volatility of cryptocurrencies, the rise of stablecoins has helped to ease these worries. These coins offer buyers and sellers the benefits of cryptocurrencies while helping to alleviate their concerns.
With all this talk about stablecoins, you might also be considering getting a loan in them. There are plenty of options available, from the USD Coin (USDC) to Gemini USD (GUSD) and even DAI. For today though, we'll explore getting loans in one of the more widely used options available – Tether (USDT).
What are Stablecoins?
While this may come as a surprise to you if you're not familiar with the crypto-sphere, Stablecoins are a class of cryptocurrencies that strive to maintain the same value over a period. This is done by tagging the price of the Stablecoin to another asset. In most cases, this is a state-backed fiat currency. This is done through the programming and architecture of the coin, helping to ensure that the value of the asset does not suddenly rise or drop in value.
If you're keen on learning more about how Stablecoins work, check out this helpful primer on Nebeus.com.
What is Tether, and why are people interested in it?
Tether has been undeniably controversial in recent months. The US government has proclaimed it to be a threat to financial stability, and many have decried it to be a scam.
However, in spite of the news surrounding it, it is just as undeniably integral to the digital asset ecosystem. After all, the first name that usually comes to mind when people mention stablecoins is Tether.
Launched in 2014, Tether was one of the first stablecoins minted. It has since been used by many for a variety of purposes. The most common use being used as a medium of exchange to purchase other alternative coins on various platforms. Beyond this, it is also used as a medium of payment by companies to individuals for their work.
How to get a loan in Tether with Nebeus?
If you're interested in getting a loan in Tether, you're in luck! Various platforms have started to offer loans in the form of stablecoins. In particular, the UK-Spain-based platform Nebeus has started providing support for USDT, as well as USDC. This is a relatively new feature, only recently rolled out earlier in June.
If you've used Nebeus before, the process is more or less like the process you would usually go through to securing a crypto-backed loan. Just log in, lock your collateral in, and you're good to go. On the other hand, if you haven't used Nebeus before, keep reading for a general overview of the steps involved.
Step One: Sign up for an account on Nebeus
This step is self-explanatory. All you have to do is head over to Nebeus.com and sign up for an account. Go through the simple verification process, transfer your crypto from any other wallet, and you're good to go.
Step Two: Select your loan program
Everyone has different needs, and Nebeus has taken that into account. Nebeus features two options for you to choose from: Quick Loans and their Flexible Loans.
If you're unsure about how loans work and where to begin, you could get a Quick Loan first. This gives you an easy option to quickly get your hands on some Tether. The LTV here is 50%, at a 0% interest rate for the first three months.
If you have a more specific idea of what you need, you can go ahead and choose the Flexible Loans option. You can adjust your LTV and interest rate to what works best for you. You can set the LTV to be as high as 80%, and the interest rate will adjust depending on the LTV you choose. You can only borrow up to 250,000 Euros for a maximum period of 36 months.
Step Three: Obtain Your Tether
Once all this is done, just continue following the platform's interface. Once you have secured your Tether, you are free to transfer it to any external wallet of your choice, as long as it is compatible with Tether. The usual caveats apply – make sure that you enter the right address and send it to a compatible wallet. Once you send funds out of Nebeus, you have to remember that these transactions are not reversible due to the nature of blockchain and ledger technologies.
Conclusion
The presence of stablecoins, like Tether, has created plenty of new possibilities. From funding an online business, traveling, or just paying for your daily needs, these digital assets have helped make life better for everyone. The future is bright for these assets, as we seem to inch closer to the goal of mass adoption.

CaptainAltcoin's writers and guest post authors may or may not have a vested interest in any of the mentioned projects and businesses. None of the content on CaptainAltcoin is investment advice nor is it a replacement for advice from a certified financial planner. The views expressed in this article are those of the author and do not necessarily reflect the official policy or position of CaptainAltcoin.com