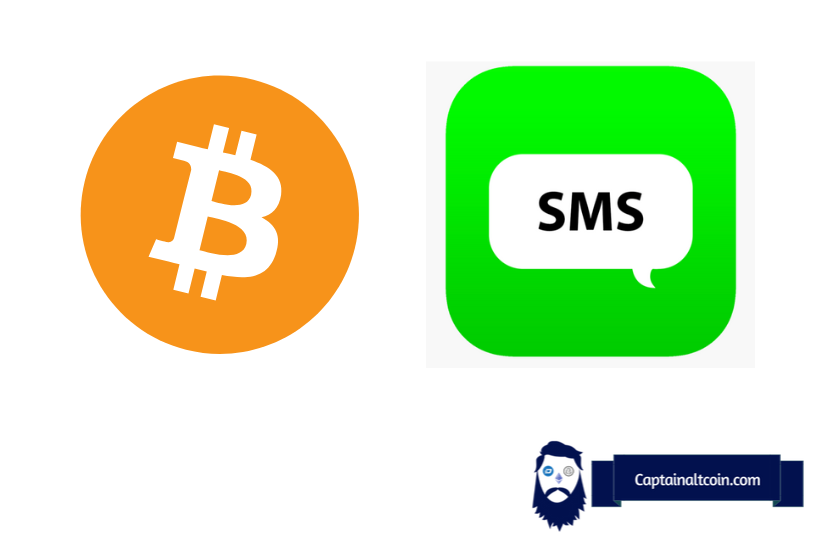 Where can you Buy Bitcoin with Mobile Recharge/Phone SMS Bills & Carrier?
---
There is currently no reliable way to use a mobile phone to purchase bitcoins everywhere around the globe. Some customers in Europe though have the option of buying cryptos with mobile credit.
Mobile Recharge is a secure mobile service that allows you to send money to over 140 countries. In addition to excellent instant top-up deals, Mobile Recharge allows for immediate Bitcoin purchases.
You may use Mobile Recharge to purchase Bitcoin from a select few sources. They are:

Low fees (no fees for buyer and 0.1% fee for seller)
No transaction limits
No minimum deposit
Safe and fast transactions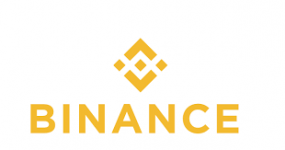 Support for more than 70 local fiat currencies
Low fees (0% for takers and 0%-0.35% for makers)
More than 700 payment methods

Available all around the world
Supports more than 350 payment methods
No fees for buyers or sellers
Kucoin P2P – buy crypto with phone bill
---
KuCoin P2P Fiat Trade provides fiat-to-crypto conversion service under peer-to-peer trading with zero transaction fees, fast settlement, secure transactions, professional and reliable merchants, and multiple payment methods globally and regionally. Kucoin supports the purchase of crypto with 50+ fiat ​through P2P, credit cards, etc.
KuCoin's P2P marketplace allows users to purchase and sell cryptos, including BTC, ETH, LTC, and more. Just like other P2P exchanges, KuCoin P2P also accepts a wide variety of payment methods. Using fiat currencies like USD, EUR, GBP CAD, IDR, AUD, etc., customers can acquire crypto on the platform from other users. There are a bunch of payment options to choose from, including gift cards, PayPal and Payoneer, as well as bank transfer and other options.
In order to use Kucoin P2P marketplace, you need to bind a phone number and do a KYC process.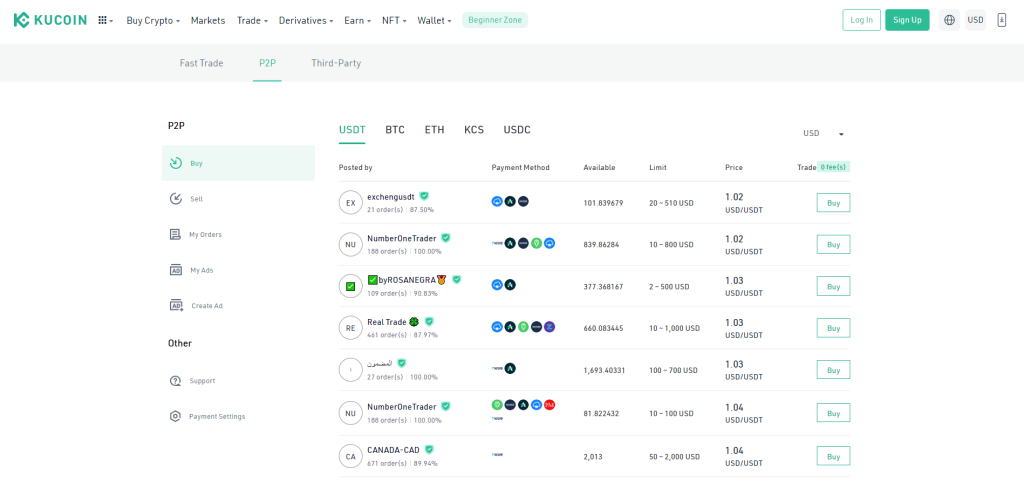 Pros ✅
No fees
Exchange crypto with fiat, credit/debit card, or digital asset
A lot of listed coins
Beginner-friendly
Cons ❌
The exchange is centralized.
Not regulated
ByBit P2P – buy crpto with SMS
---
Bybit P2P is a cryptocurrency trading platform that allows users to buy and sell cryptocurrencies with other users directly, without the involvement of a third party. Bybit P2P offers a secure and efficient way to trade cryptocurrencies, with a user-friendly interface that makes it easy for beginners to get started.
There are many ways to pay on the platform, such as bank transfers, online payment systems, and cash deposits. Bybit P2P also has a number of security features, like two-factor authentication and cold storage for storing cryptocurrencies offline, to protect users' money and personal information.
Bybit P2P supports more than 25 fiat currencies and over 300 payment methods, including debit cards, credit cards, and in-person cash payments.
Overall, Bybit P2P is a reliable and convenient platform for buying and selling cryptocurrencies peer-to-peer.
Binance P2P
---
Binance P2P is a secure, peer-to-peer (P2P) trading platform offered by Binance, a leading cryptocurrency exchange. This platform allows users to directly connect with buyers and sellers of cryptocurrencies and facilitates fiat payments using various payment options that are tailored to the users' preferences.
Binance P2P provides users with the ability to exchange six cryptocurrencies: Bitcoin (BTC), Ethereum (ETH), Binance Coin (BNB), Binance USD (BUSD), Dai (DAI), and US Dollars (USD). These cryptocurrencies can be exchanged with more than 55 local currencies and over 150 payment channels, providing users with a wide range of choices.
Binance P2P offers several advantages to its users, including:
Zero fees: Binance P2P does not charge any fees for its services.
Flexible payment methods: Users can choose from various payment methods, such as bank transfers, mobile payments, cash deposits, and more.
Escrow service: Binance P2P provides an escrow service that ensures that both parties in a transaction meet their obligations.
High liquidity: Binance P2P offers high liquidity, ensuring that users can quickly find a match for their orders.
Integration with the Binance ecosystem: Binance P2P is integrated with the Binance ecosystem, allowing users to seamlessly transfer funds between their Binance accounts and their P2P wallets.
Fast transactions: Transactions on Binance P2P are fast and can be completed within minutes.
Global and local promotions: Binance P2P offers global and local promotions, providing users with additional benefits and incentives.
Community and customer support: Binance P2P has a strong community and customer support system, ensuring that users can get help whenever they need it.
Anonymity: Binance P2P allows users to trade anonymously, protecting their privacy.
Users of Binance P2P need to be aware of specific risks, such as P2P scams aimed at stealing assets or private information. To protect themselves against these risks, Binance recommends that users read their articles on "4 Common Peer-to-Peer Trading Mistakes to Avoid" and "Binance P2P: Trade Bitcoin Safely With Tips From the Pros."
Additionally, Binance provides tips to protect users from scammers when trading P2P, including:
Knowing your customer (KYC) regulations
Regularly checking haveibeenpwned.com for potential leaks
Never sharing login details with a counterparty
Avoiding trades that sound too good to be true
Trading with users who have positive feedback and high completion rates
Cancelling the trade if users think that the trade counterparty is a scammer
Paxful
---
To broaden Bitcoin's appeal, a team of developers created Paxful, a centralized P2P trading platform. As a middleman, the site facilitates transactions between buyers and sellers of the crypto. Paxful supports over 190 different countries but just three cryptos: Bitcoin, Tether, and Ethereum.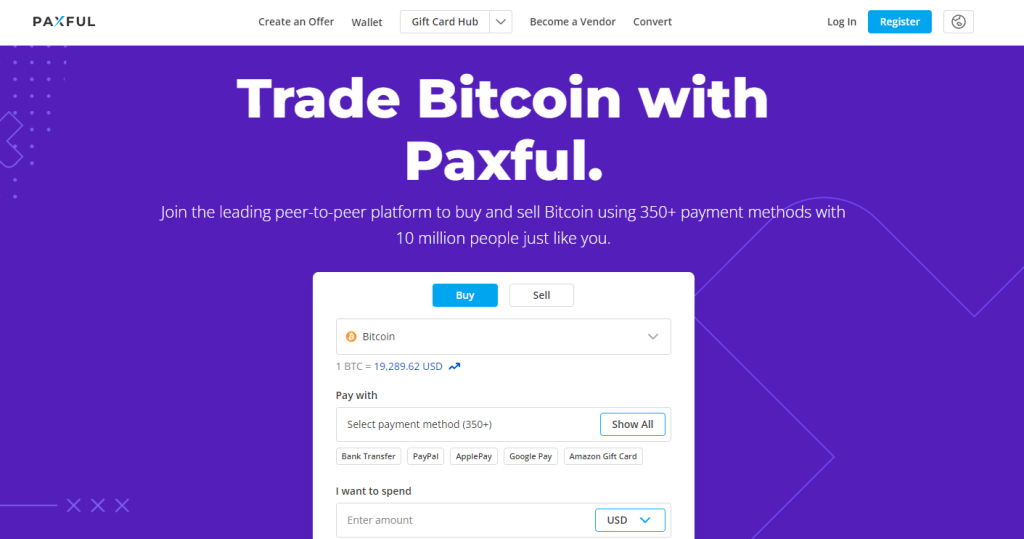 The website accepts more than 350 different payment methods, including many fiat currencies and the aforementioned three cryptos. Wire transfers, payment apps (like PayPal), gift cards, other cryptos, cash, and more are some of the payment options accepted by Paxful.
Paxful also supports the purchase of Bitcoin via mobile recharge. Many customers are signing up for this service despite the higher fee (not charged by Paxful, but sometimes by other users you interact with).
CoinGate
---
The Lithuania-based CoinGate serves customers all around the world. The business has provided payment options for Bitcoin and Ethereum since 2014. This service's mission goes beyond only supporting and simplifying Bitcoin transactions. Its purpose is to alleviate the burden of accepting crypto for all online shops and retailers.
It is available in more than 70 countries. It has processed over 1.5 million transactions, completed over 1.4 million orders, and has a customer base of more than 350,000 users.
It offers a variety of depositing methods, including wire transfers, debit cards, Apple Pay (how can you buy crypto with ApplePay), SEPA (this is how you buy crypto with SEPA), and even Klarna, a Swedish payment intermediary service provider. In addition, mobile recharge may be used to purchase bitcoin. Your mobile phone account or prepaid balance will be debited for the purchase price.
How to Buy Bitcoin with SMS?
---
Once you find your platform where you can do this, the process is simple. Here is an example with Localbitcoins:
sign up on Localbitcoins
do the profile verification process
search the sellers that accept SMS as a payment method
open the trade with them
once you check everything is correct, approve the trade and accept your bitcoin
Buy Bitcoin with carrier billing
---
Bitcoin carrier billing purchases are possible, but they require extreme prudence due to the service's novelty. This functionality is currently most effectively provided via peer-to-peer Bitcoin markets like Localbitcoins.
FAQs
---
Can I buy Bitcoin with PhonePe❓
Yes, you can buy Bitcoin with PhonePe on P2P exchanges such as Localbitcoins.
Where can I buy Bitcoin without OTP❓
Some exchanges where you can buy Bitcoin without OTP are BitQuick, LocalBitcoins, Paxful, etc.
Can I buy Bitcoin without verification❓
Yes, you can buy Bitcoin without verification. The website LocalCryptos is a fantastic option for buying bitcoin without verification. Instead of using large exchanges, their whole platform is focused on trading with other people.
Can I buy Bitcoin on Paxful without verification❓
No, you can't buy Bitcoin on Paxful without verification. 
How do I buy Bitcoin with MTN mobile money❓
Register on Localbitcoins.
Choose your selected currency and MTN Mobile Money as your preferred payment method. You need to find Bitcoin merchants giving the greatest deals, but you also need to ensure they are trustworthy. To determine their dependability, pay attention to their trade history and customer reviews. If you've found a decent match, you can start the deal by tapping Accept Terms and Buy Bitcoin Now. 
How do I top up my bitcoin wallet❓
You can top up your bitcoin wallet by purchasing new bitcoins on a crypto exchange and sending it over to your wallet. Or by accepting bitcoin from someone else (or from your other wallet).

CaptainAltcoin's writers and guest post authors may or may not have a vested interest in any of the mentioned projects and businesses. None of the content on CaptainAltcoin is investment advice nor is it a replacement for advice from a certified financial planner. The views expressed in this article are those of the author and do not necessarily reflect the official policy or position of CaptainAltcoin.com