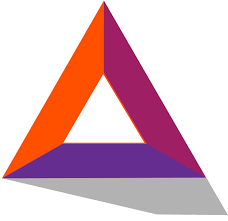 According to the data from livecoinwatch, BAT had some interesting price movements throughout the past month or so. the currency peaked of September 5th, when one BAT could be purchased for $0.2396. From here the token's price plummeted as the selling volume picked up, reaching the monthly low of $0.1327 on September 12th. BAT saw a couple of moves upwards since, setting higher lows on every correction. Trade volume peaked on 22nd at $8,889,637.

At the moment of writing, one BAT can be purchased for $0.175377 USD (2.35% rise in the last 24 hours)/0.00002672 BTC (3.06% rise in the last 24 hours). Daily trade volume sits at $2,883,696/439 BTC with Binance (38%), CPDAX (16%9 and LATOKEN (10%) contributing the most to it. With a market cap of $175,376,586, Basic Attention Token is currently the 44th most valuable cryptocurrency on the market.
Trader Tilt-a-lot thinks BAT could be revisiting the "buy zone":
"T T M squeezing again and printing another symmetrical triangle.
It dumped the first time, what will it do now? Personally, I'm gonna wait it out and see what it does, there's strong support in the Buy Zone so I may set some orders there.
If it pumps, then I'm targeting the 0.236 as minor resistance and the 0.382 level as major resistance."
Check out his complete analysis here to view his chart and perhaps leave some feedback to his suggestion.
Brave Browser 1.0 Beta update that everyone has been itching for has been released recently. The 0.55 Beta version of the software was released on Braves developer channel on September 6th and plenty of feedback was given by the community to ensure that the official 1.0 Beta release is as bug-free as possible. The updated version delivers some new features that weren't available in the 0.55:
Private Browsing with Tor support (This is an early implementation still undergoing leakproofing, so users should not rely on it for serious use yet).
Widevine support on Windows and on macOS (Linux is on the way).
New design elements and UI differentiations from Chromium (Brave Shields menu inside the URL bar on the right; bookmark bar on the left; URL bar centered and smaller; differences in tab shapes and colors; different light theme, plus dark theme can also be set).
While the browser is Chromium-based, Brave has a couple of foundational differences from Google Chrome:
The disabling of Google Accounts and Sync code.
The removal of Chrome-specific telemetry and data reporting.
The use of PDF.js by default instead of PDFium, which has frequent security problems in Chrome.
The sending of search terms to Google-suggest is off by default, with Alexa top sites used as the data source instead.
The Beta is now live and users are encouraged to test out the product and share their impressions with the project and the community. This will undoubtedly help the project iron out all the kinks before the full release of Brave 1.0, a full rewrite of the browser software.
Read our comparison of Brave vs Firefox 2019 & 2020.
The project recently passed 4 million monthly active users, with over 21 thousand verified publishers on board as well. To celebrate these milestones, Brave organized a community contest called "Best of the Brave". The contest invites creative and video editing-savvy community members to produce a short video about these impressive numbers, as well as why they're excited by Brave's vision and products. The contest will last until October 12th and anyone who is a verified Brave publisher can participate. An award pool of 100 thousand BAT will be divided among top 10 users who generate the most downloads with referral links posted below their videos. Top three most creative videos will receive awards as well.
---
?We compared two of the most popular crypto exchanges – check out the results: Binance vs Bittrex
---
Brave Browser recently announced their intention to cooperate with a decentralized digital identification platform called Civic on matters related to the verification of publishers. The co-op was announced during the Consumer Identity World event in Seattle; thanks to Civic's KYC features, the publishers will be able to register for the Basic Attention Token platform and start earning BAT tokens.
A couple of other community updates were announced. Continuing the AMA tradition they've recently started, BAT will hold another one on October 4th. This time, the questions can be directed at David Temkin, Chief Product Officer at Brave and the man responsible for delivering the Brave browser product to consumers. The question submitting thread can be found here. BAT project will hold a public meet-up in Pennsylvania, USA on October 16th, where the visitors will be given a chance to review the Brave Browser and BAT tokens, how they work and how will they be used in the future.
In other relevant tidbits, Brendan Eich, the CEO of Brave, has written to the US Senate Committee on Commerce, Science, and Transportation, to present the case for GDPR-like data protection standards in the United States.
"A common standard reduces friction and uncertainty, allowing companies from these countries to operate and innovate together with greater efficiency. A United States GDPR-like standard will ensure our position and competitive edge as leaders in technology and innovation in the global marketplace," said Eich in his publication.
Explaining how this standard would help battle issues with the online media and advertising industry, as well as political micro-targeting, Eich spares no admiration for such a model of consumer data privacy protection. His write-up comes just days after Johnny Ryan of Brave took part in filing several simultaneous complaints with European data protection agencies against Google and other ad tech companies.
Overall, BAT seems to be well on its way to deliver on its key goals. Brave browser revamp and the Ad program are moving along nicely, and considering the fact that even Vitalik Buterin expressed his interest in the project, it seems like the only way is up for this project and its cryptocurrency.

CaptainAltcoin's writers and guest post authors may or may not have a vested interest in any of the mentioned projects and businesses. None of the content on CaptainAltcoin is investment advice nor is it a replacement for advice from a certified financial planner. The views expressed in this article are those of the author and do not necessarily reflect the official policy or position of CaptainAltcoin.com