Autonio Review – Is Autonio Bot Legit & Worth It?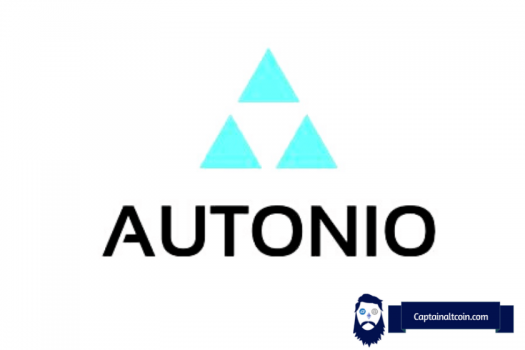 Autonio Review – Is Autonio Bot Legit & Worth It?
Easy-to-use GUI with loads of features
Does not require coding or trading experience
The user is in control and can stay away from costly and emotional trades
Allows average or inexperienced crypto traders to be a part of a service
Users pay a mere $50 monthly subscription fee
A user can trade over a dozen coin pairs, which can be traded on the major cryptocurrency exchanges

The future of currency could be Bitcoin and cryptocurrency. Because of that, the cryptosphere is heating up, and with over $1 billion in trades daily, the cryptotrading community is in need of finding a trustworthy crypto trading platform. However, there's a competition in the industry, specifically, a competition between the various crypto-trading platforms, so it's essential to know which ones you can trust.
The efficacy of AI has already been proven and today AI is used in a range of supportive technologies from security to medical research, natural disaster prediction and agriculture. Deep learning models are utilized to predict consumer behavior, traffic flow in urban centers, and Google's AI AlphaGo bested Lee Sedol, who is considered as one of the greatest Go players of the modern era, in four out of five matches last year, a feat that until very recently was considered impossible.
There are many AI-powered trading platforms on the market today, but not every platform has the competitive edge that Autonio has. Autonio is an AI-powered trading robot and platform that aims to be a self-learning trading platform. In this comprehensive review we'll explain how exactly Autonio is different from its competitors.
Autonio Review
---
Autonio is a decentralized, artificial intelligence crypto trading platform that deploys years of knowledge gained from Wall Street's automated high frequency trading (HFT) industry (it's important to note that about 90% of trading volume on Wall Street currently comes via HFT (aka High-Frequency Trading) and Advanced Algorithmic Trading.). The bot prides itself on being the first decentralized trading system with the goal of "disrupting the status quo." Users can personalize and optimize their trading strategies by combining the trading indicators to maximize their returns, which means that users can design their own investment / divestment strategies and let AUTONIO do the rest on their behalf. One more thing worth noting is that the Autonio platform is built on Javascript, PHP, and Ethereum smart contracts for securely connecting the trading ecosystem.
Autonio is currently available as a desktop application for the following services: Windows, Linux, and IOS. For Android users, their mobile application is ready and can be accessed on Play store.

If you need more information about Autonio, here are some links that will keep you updated:
How Is Autonio Different from Competition?
---
AI-powered crypto trading bots are very popular today, particularly because digital currencies are fitting for automated trading, but Autonio is fundamentally different from many types of systems that are known today in the crypto space. Here are some of the differences in which Autonio stands-out tall amongst its competitors:
It provides a user-friendly GUI that does not need any coding or trading experience, allowing its users to conveniently formulate the best strategy for trading and executing their trades. On the other hand, most automated crypto trading platforms currently available require a user to have coding experience and also require the user to write scripts.
The Autonio platform publishes an Official NIO Trading Championship Leaderboard, which is there to encourage competition between various trading system developers. This feature allows the NIO Champion strategies to be purchased, sold, leased, and traded among the participating traders within a decentralized system in exchange for NIO Tokens using smart contracts, which allows the traders to boost their returns by using the most profitable strategy designed by the expert traders.
It uses market indicators to analyze crypto trends in order to generate buy/sell signals and execute trades in as high frequency as the user decides. Autonio works with more than one indicator, such as the Relative Strength Index (RSI), Bollinger Bands, Ultimate Oscillator, MACD and EMA crossovers. It's important to note that 25 more indicators are currently under development and will be integrated subsequent to ICO funding, which will help the bot to rigorously analyze the market in order to generate appropriate buy/sell signals to maximize your returns.
Users can also backtest their trading strategies, which is a helpful feature if that user is looking to see how successful their trading strategy would have been had it been in previous markets.
Most AI trading systems currently available require expensive memberships or elaborate coding skills to be able to use them. On the other hand, Autonio is neither costly nor does it require coding skills to start using its platform.
Further, users are able to personalize trading strategies, as well as optimize them by integrating various indicators to exaggerate returns.
How Autonio Works
---

Autonio is decentralized AI-powered trading robot that essentially acts as a tool that empowers all traders to exploit the power of AI trading. The bot uses pre-programmed softwares that analyze market actions, such as time, price, orders and volume.
Autonio focuses on analyzing cryptocurrency trends by using market indicators and after it analyzes the crypto trends, the robot takes this information and uses it to create buy/sell signals. Users start by linking the app to their exchange of choice, which is done through the specific API linked to it. To get membership of this platform, users will need to pay a registration fee and a monthly subscription fee ($50) in NIO tokens which are ultimately burnt rewarding the NIO token HODLers. Once that is done, the application gets unlocked and users can move forward with backtesting various indicators.
Moreover, one of Autonio's goals is to bring mediocre crypto traders with no prior coding experience to its platform and help them feel that they can trade alongside experienced traders without feeling uncomfortable or intimated when doing so. With Autonio, users are able to both buy and sell their trading strategies, as well as sell and trade their consultation time.
Also, experienced traders can sell their AI-optimizations in NIO tokens to buyers who are interested in using the algorithms. This will create a competitive marketplace of AI algorithms, which will allow users who are not experienced in trading to copy other experienced traders and reap benefits out of it.

If you want to find out more about Autonio and how it works, click this link: Using Autonio
Read also:
Autonio Token Sale
---
The Autonio token sale began on September 22, 2017, with a total supply of 256 million NIO tokens. NIO tokens, which are ERC-20 tokens built on blockchain technology, are used as GAS on this platform. 70% of the total supply will be available during the token sale. The rest will be distributed in the following way: 15% of the total supply will go to the founding team, 12% to partners and marketing, and 3% to bounty campaigns.
The company has put a $10 million hardcap on its crowdsale, but the ICO could not get the traction it deserved and concluded with collecting only 180 ETH or about $54,000 at that time, so the company decided to change the plan. 35 million NIO tokens were burnt post token sale, and 35 million NIO were evenly distributed among token sale buyers according to the contribution they made with huge bonuses. Another interesting thing important to note is that 80% of the total NIO supply will eventually be burnt and this will be in forms such as membership and other fees that are the part of Autonio system.
However, Autonio skyrocketed recently and is expected to grow in the future as well, so the initial few ICO investors are now sitting at +50,000% profit since the conclusion of Autonio ICO.
Crowdsale bonuses end on October 16. However, the sale will continue until the maximum cap is reached.
You can trade #NIO on the following exchanges:
Ethfinex – NIO/USD, NIO/ETH
Exrates – NIO/ETH, NIO/BTC, NIO/USD
EtherDelta -NIO/ETH
Mercatox – NIO/BTC
Nebula Exchange – USDT/ETH
IDEX – NIO/ETH
Chinese CEX FUBT.top – BTC/ETH

NIOdex
---
The NIO Decentralized Exchange (NIOdex) is a blockchain exchange built on the 0x protocol, which is described as a "permissionless protocol allowing for ERC20 tokens to be traded on the Ethereum blockchain". It allows users to reliably trade cryptocurrency with minimal woes and minimal effort. The exchange is designed for smart, secure, and peer-to-peer trading.
There are the several issues facing many decentralized exchanges, and some of the most notable ones include; high latency, low volume, high network costs and low liquidity. NIOdex was created to solve these issues by using a "hybridized design" which centralizes superfluous elements associated with an exchange platform but maintains decentralization through a wallet-to-wallet exchange, which is deemed essential for security.
In the future, NIOdex will look to fully decentralize its offerings, providing an end-to-end secure user experience, but until scalable solutions have achieved mainstream adoption, NIO will continue its hybrid approach so as to ensure fluid trading for its customers.
NIOdex will be accessible on both desktop and mobile systems and will aim to ease traders into the world of crypto-trading, by allowing them to test trades, learn from trades, and execute trades with security and a highly-intuitive user experience. The exchange will be ERC-20 & 721 compatible and the accounts are free to register, granting any interested trader immediate access to the full breadth of the Ethereum ecosystem.
Upon launch, the NIOdex will be directly integrated with the Autonio algorithm platform and users will be able to deploy Autonio algorithms directly through the NIOdex exchange, as well as run the Autonio market maker and other high frequency trading tools.
A specific launch date has not been released yet for the NIOdex but here is the first look of the app:

Autonio Team
---
Autonio's team is highly experienced and aims to disrupt, connect and diversify the cryptotrading ecosystem. The way they have carried forward their vision despite a modest ICO is extremely impressive and speaks volumes of their dedication. The team believes that blockchained AI-based HFT can be very successful in the ongoing market of crypto and they have launched its decentralized AI trading bot – Autonio. Members of the team are:
Ali Raheman: Project Manager and Co-Founder, who has authored a number of patents in the field of technology and medicine.
Sam Ben: Co-Founder
Parth Darji: Head of Technology
Michael Morton: Chief Financial Officer, best-known for his work with Gneiss.
Manuel Flores: Business Developer
Mohideen Zakaria: Head of Analytics
Shura Vasina: Head of Designing
Adlin Ho: Head of Communications
Advisors
Ismail Malik: BlockchainLab Founder
Andrew Wagner: Director of Public Relations for the Bitcoin Cooperative
James Drake: CEO of Embermine
Rishi Raj Singh: Lawyer for legal consultation

Crypto Exchanges Autonio Can Be Used With
---
Autonio can currently be used with the following crypto exchanges: Kraken, Bittrex, QuadrigaCX, Bitfinex, and Bitstamp, and more are on their roadmap.
There is a functional demo product using Bitfinex for back-testing AI trading strategies and checking out the profitability achieved with Autonio. Bitfinex has around 28 currency pairs, which are all available for users to back-test the system. The demo product is available at www.auton.io.
Pros of Autonio
---
Autonio is popular because it emerged on the scene with a goal never attempted before, which gives an edge on its rivals. Autonio has numerous pros, including:
Easy-to-use GUI with loads of features
Does not require coding or trading experience
The user is in control and can stay away from costly and emotional trades
Allows average or inexperienced crypto traders to be a part of a service
Users pay a mere $50 monthly subscription fee
A user can trade over a dozen coin pairs, which can be traded on the major cryptocurrency exchanges
Conclusion
---
Autonio plans to bring AI-powered cryptocurrency trading to a mass audience, by offering an easy-to-use GUI with loads of features, a competitive leaderboard, and easy access to a variety of trading strategies. Autonio will enable system that will make crypto-trading easy, rewarding, competitive and fun by allowing traders to design their own investment strategies and compete with peers, which will provide the maximum profitability.
Autonio has more exciting features and expansion plans that are keeping under wraps now, so it's likely the crypto trading platform will only continue to go up from here.
If you are interested in Autonio, go ahead and download the software and use this Autonio beginner's tutorial to set you up.
Autonio Alternatives
---
In case you are looking for more trading platforms, below is our list of reviews:
TradeSanta Review – Is TradeSanta free?
PROS
Easy-to-use GUI with loads of features
Does not require coding or trading experience
The user is in control and can stay away from costly and emotional trades
Allows average or inexperienced crypto traders to be a part of a service
Users pay a mere $50 monthly subscription fee
A user can trade over a dozen coin pairs, which can be traded on the major cryptocurrency exchanges

CaptainAltcoin's writers and guest post authors may or may not have a vested interest in any of the mentioned projects and businesses. None of the content on CaptainAltcoin is investment advice nor is it a replacement for advice from a certified financial planner. The views expressed in this article are those of the author and do not necessarily reflect the official policy or position of CaptainAltcoin.com