Hummingbot Review [2021] – IS Hummingbot legit & safe to use?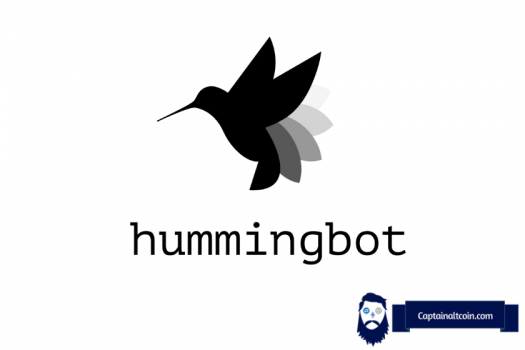 Hummingbot Review [2021] – IS Hummingbot legit & safe to use?
Free to download and use
Minimal hardware requirements
Multi-OS support
Over 20 supported exchanges
Open-source
Growing community
About Hummingbot
---
Hummingbot is an open-source software designed to perform customizable market making, this function lies at the core of a concept referred to as liquidity mining. Hummingbot is a community driven project that has a team of developers all around the globe, working on a program that aims to bring easy-to-use automated trading software to everyone[1][2].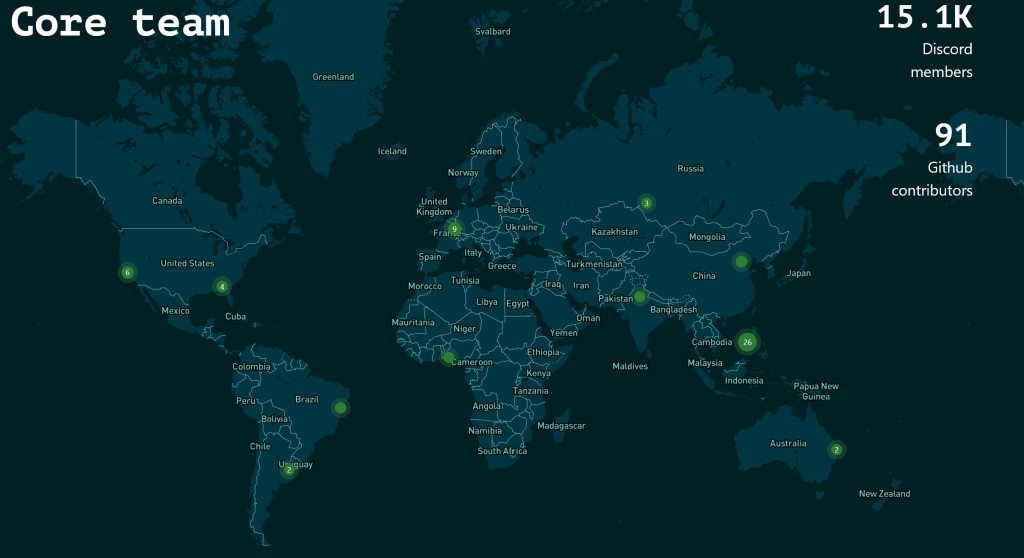 How does liquidity mining work?
In essence, users set up and run Hummingbot to maintain orders on exchange order books, by providing liquidity with market making, these users receive tokens as a reward[3].
Before we move on, here are our top 3 trading bots you can buy right now:
Hummingbot Features
---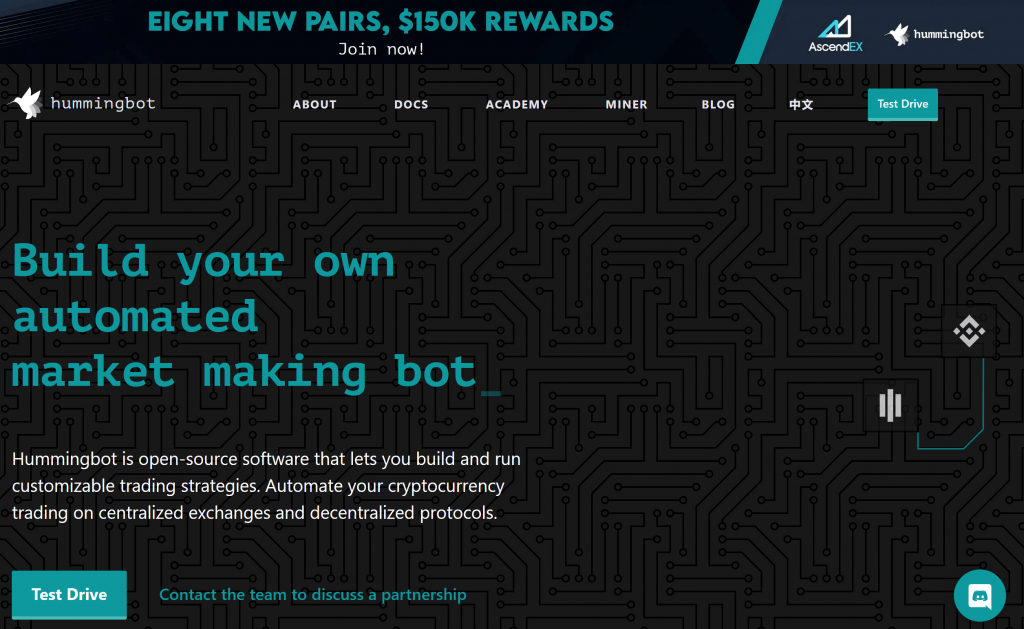 With more planned for the future, the current version of Hummingbot comes with a variety of simple and advanced features, some of which are[4]:
Paper Trading Mode: Is a practice environment where users can simulate trading using dummy balances. This helps with familiarizing with the program and/or testing out trading strategies.
Balance Limit: This setting can be used to set limits for assets that Hummingbot can use in an exchange or wallet. Useful when running multiple bots.
Minimum Order Size: This allows the user to set their own order sizes to suit their trading needs.
Performance History: A simple feature that displays the trade history of the user along with details.
Kill Switch: An optional feature that can be enabled for users who would like to set profit or loss limits. A user can set a limit, and upon reaching that point, the bot triggers the kill switch, which automatically stops it.
Arbitrage: Hummingbot can monitor the prices on 2 exchanges to spot profitable trades, and executes them when the opportunity arises.
Supported Operating Systems and Exchanges
---
Operating Systems
Hummingbot is available on: Windows 10 or later, MacOS Sierra (10.12.6) or later and Linux Ubuntu 16.04 or later, which is the version recommended by the developers. Other Linux versions include: Debian GNU/Linux 9, CentOS 7, and Amazon Linux 2 AMI[5].
Exchanges
There are currently 27 exchanges you can connect to using exchange connectors, among which are those such as Binance and Coinbase Pro. However, not all connectors are working perfectly, and you can view all the exchanges and their connector status by clicking here.

We recommend Coinrule
✅ 150+ indicators available to create your own trading recipes ✅ Highly customizable ✅ Auto rebalancing, DCA-ing, grid trading ✅ Affordable
Is It Safe To Use Hummingbot?
---
Yes, Hummingbot as a program is safe to use. As long as the computer is operating and network connectivity is constantly available, and the Hummingbot code has not been altered, and the APIs are proper, there should be no risks involved on that end[6].
However, it goes without saying that market makers still face the same market risks that they would when trading normally. To minimize these risks it is important to understand the basics of market making, and the factors that lead to profits and losses.
As long as the computer is secure and free from unauthorized access, then so are your private keys and API keys, because Hummingbot is a local client. These keys are used to authorize instructions, which are the only things that are sent out from Hummingbot[6].
Is Hummingbot Easy?
---

If you have experience with coding or using commands, then you would find Hummingbot easy to use. Currently, Hummingbot does not have a graphical user interface; while that is planned for the future[7], for the time being it uses a command line UI, which may be a little tricky for those who have not operated one.
If you would have bet on the right coins this year you could easily have 10xed your capital…

You could even have made as much as 100x which means you could have turned $100 into as much as 10k.
Experts believe this will happen again in 2022, the only question is which coin do you bet on?
Our friends from WhaleTank are on top of it, working non-stop to find the best gems one can buy on the market.
Click here to test them out by joining their Telegram group.
A command line UI displays all the information in the form of text, and instead of buttons you can press, you have to type in what are known as commands. Once entered, the program will carry out the command if valid, and will update the UI with relevant information.
In order to memorize commands, one must understand what they do, what they require, and when they are valid. Additionally, if a user is not familiar with trading concepts and practices, then the process of learning becomes all the more difficult. So, it is recommended that newcomers read this document, as well as this one, and this one as well, in order to comprehensively understand how Hummingbot is operated.
It's not to worry however, as that is why the Paper Trading Mode was introduced. Newcomers can simulate fake trading by toggling paper trading mode on, and gain experience and knowledge in the process.
To paraphrase: Although referred to as liquidity mining, it may not be as simple as setting up a hash miner and receiving rewards for keeping it running. There is no guarantee of profit when participating in liquidity mining[8].
How Are Hummingbot Pricings?
---
Hummingbot is a free tool that anyone can download and use. They achieve their profits by offering liquidity mining programs that token projects can use to source liquidity from a decentralized network[6].
Get Started on Hummingbot
---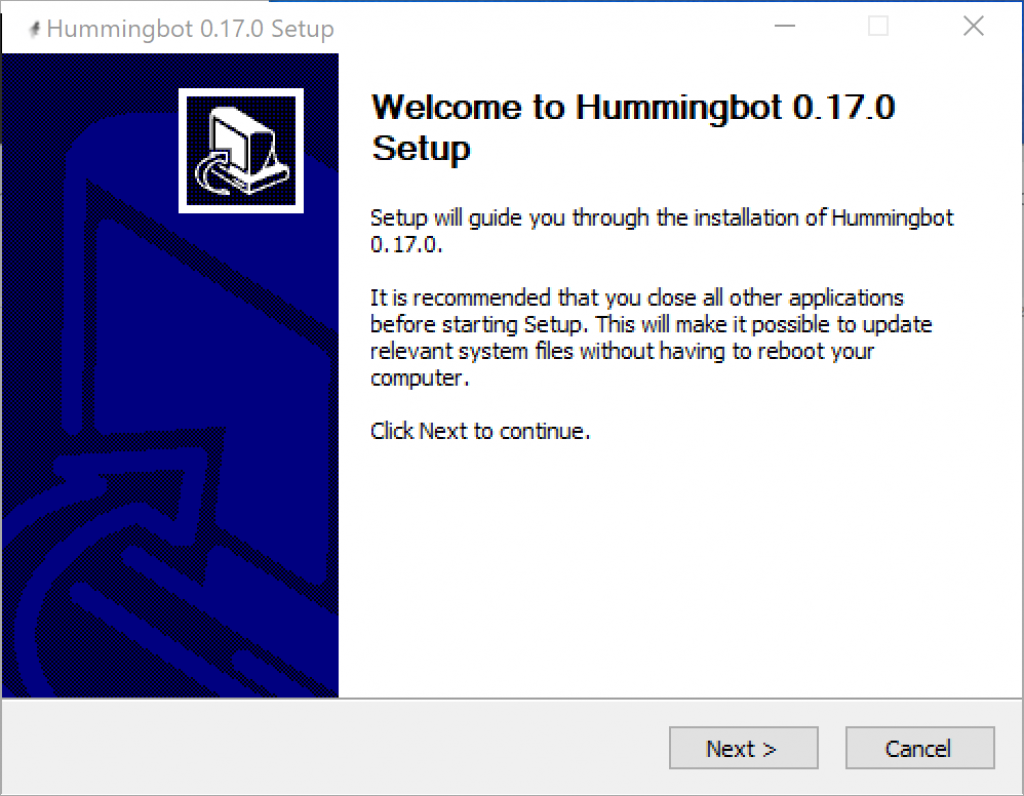 Install Hummingbot: Click here to download and install Hummingbot.
Set Up Your Password: Upon reading the welcoming text, set up your password, then re-enter it.
Connect your exchange:
Enter the command "connect" (without the quotation marks), and you will be shown a list of available exchanges with their connector status. To connect to your exchange, enter "connect" along with the name of the exchange that you have chosen, for example, "connect binance". Afterwards, you will be asked to enter your API key and then your API secret.
Now we must create a bot that will automate market making, to do this:
1- Enter the command "create" after which you will be asked for a market making strategy; we want to start liquidity mining, so enter: "liquidity_mining".
2- Upon entering the strategy, you will be asked to enter a spot connector, this is the exchange you will be using, here you enter the exchange of your choice, for example: "binance".
3- Now we must choose our market, we can refer to this page to get an idea of what markets exist. Once you've determined the markets you want to choose, enter the name as such: "token1-token2", where the tokens are two different assets, for example: "BTC-USDT". To choose several markets at once, separate them with a comma, for example: "BTC-USDT,ETH-USDT". Note that you can only give liquidity with one token at a time, so all of these markets have to have that particular token in common.
4- Afterwards select the token you wish to provide liquidity with, in this case it would be "USDT", and then enter the order amount. Note that you need to have at least that amount in your wallet, and that each exchange has a minimum required amount that can be found here.
5- Next, you need to set your spreads. For beginners it is recommended that you set your spread to something wide like 1%, otherwise you might pay a lot in trading fees, so enter "1". Lastly, set your target base asset percentage and enter the value, this is the target inventory amount, meaning the amount of the base you wish to maintain.
6- Save the bot by naming it and pressing enter.
7- Now, all you have to do is enter "start" and the bot will begin trading. Next time you boot up Hummingbot, you can use the "import" command to load a saved bot.
Hummingbot Different Commands
---
Here are the base commands in Hummingbot: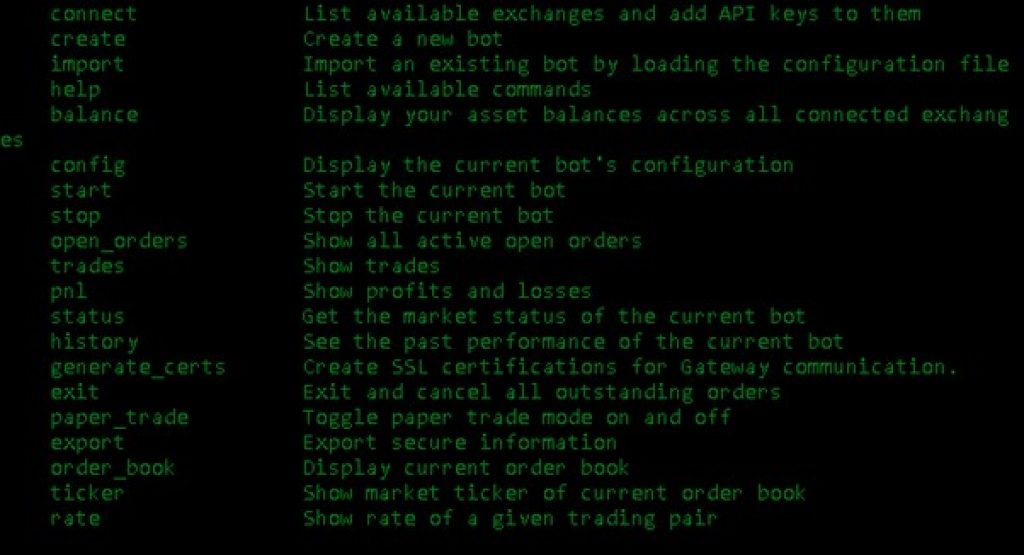 You can access this list by entering the command "help".
Hummingbot often suggests commands to complete your command when possible, so when unsure, you can refer to its suggestions, or simply enter "help".
Hummingbot Liquidity Mining
---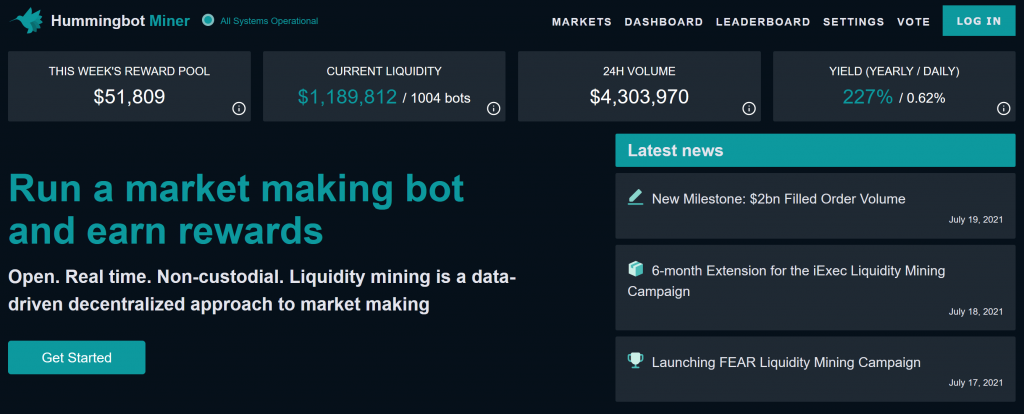 Sign Up: Sign up here using your email.
Connect an Exchange: Go to settings > exchanges and connect your read-only API keys.
Connect a Wallet: Go to settings > wallets and connect your desired wallet.
Get paid: Rewards are distributed once a week[10].
Pros & Cons
Pros:
Free to download and use
Minimal hardware requirements
Multi-OS support
Over 20 supported exchanges
Open-source
Growing community
Cons:
Requires understanding certain trade concepts
Not beginner or user friendly
Requires some assets to start


Conclusion
---
Hummingbot is an interesting project that offers everyone the ability to automate their trades with a customizable bot. It contains a range of useful features that users can utilize to customize their bots, with more features to come.
While beginners may struggle at first, upon learning the basics, they will be able to participate in liquidity mining with minimal hardware requirements and crypto assets. However, this will not always be the case, as a user-friendly interface is planned for the future[7].
More advanced traders can customize their bots according to the strategies they come up with, and can run simulations for these strategies to understand their effectiveness. In the past the alternative was to pay for such services or to program their own, but now, they can do it for free.
It is evident that something like Hummingbot may not be the best option for everyone, but the effect it will have in the crypto market as it grows may soon be impossible to ignore. With a passionate team and community behind it, it may one day become accessible enough to offer liquidity mining to everyone, without the need to understand each and every moving part.

We recommend Coinrule
✅ 150+ indicators available to create your own trading recipes ✅ Highly customizable ✅ Auto rebalancing, DCA-ing, grid trading ✅ Affordable
In case you are looking for more trading platforms, below is our list of reviews:
References:
[1] Hummingbot.io/blog/what-is-hummingbot
[3] Docs.hummingbot.io/resources/liquidity-mining
[5] Docs.hummingbot.io/installation/overview
[6] Docs.hummingbot.io/resources/faq
[7] Hummingbot.io/blog/How-easy-is-it-to-use-hummingbot
[9] Hummingbot.io/academy/quickstart/4-create-bot
[10] Docs.hummingbot.io/miner/miner-app/payouts
PROS
Free to download and use
Minimal hardware requirements
Multi-OS support
Over 20 supported exchanges
Open-source
Growing community
CONS
Requires understanding certain trade concepts
Not beginner or user friendly
Requires some assets to start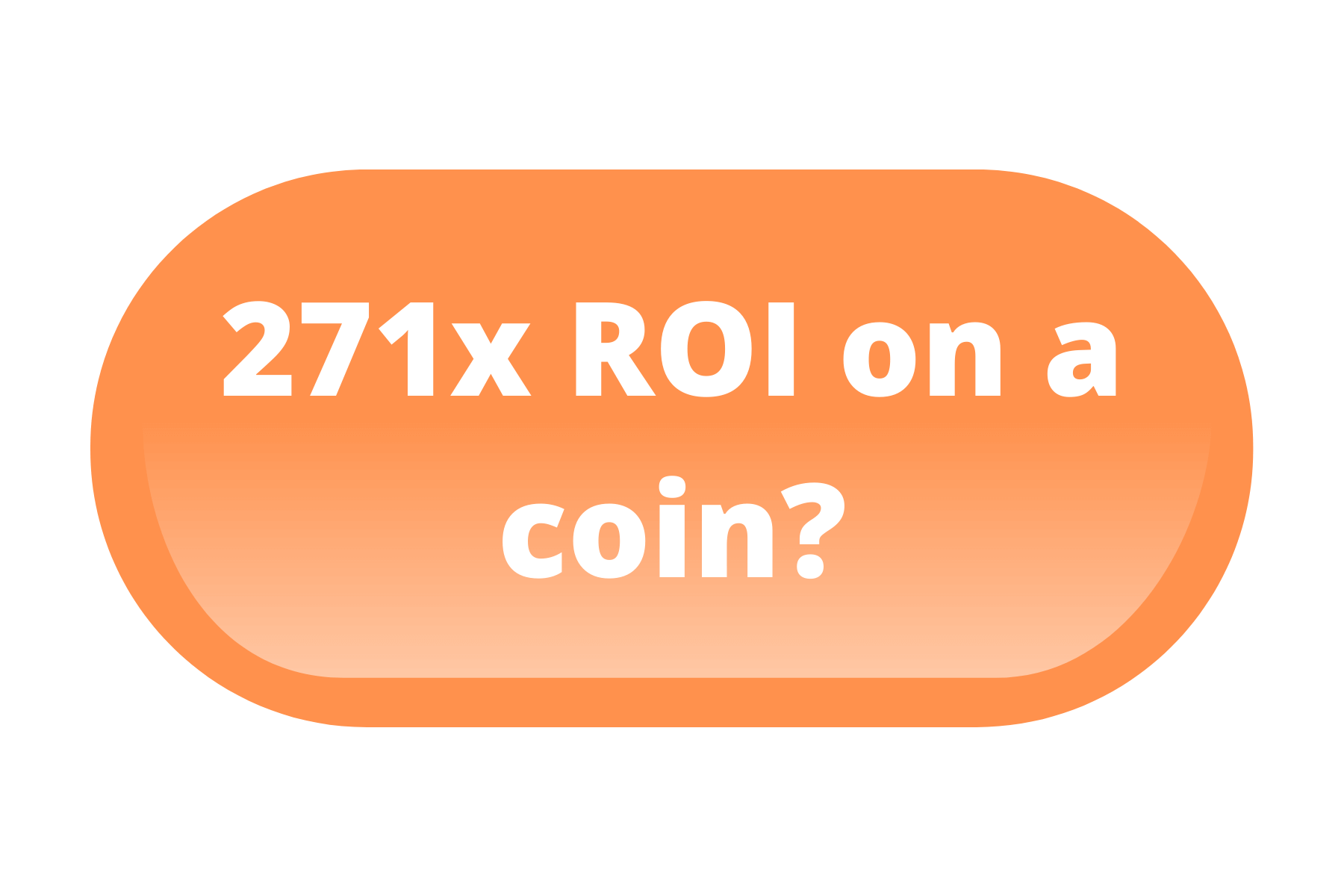 CaptainAltcoin's writers and guest post authors may or may not have a vested interest in any of the mentioned projects and businesses. None of the content on CaptainAltcoin is investment advice nor is it a replacement for advice from a certified financial planner. The views expressed in this article are those of the author and do not necessarily reflect the official policy or position of CaptainAltcoin.com