By now many a guide online has likely taught you how to buy, sell, and store your cryptocurrency. One area of research we've found lacking was the one explaining how to keep track of everything you have.
With the huge number of coins/token standards currently available also comes a slightly less huge number of wallets required to store this cryptocurrency. Keeping track of your various holdings, namely how much of something you have, what this something is worth in fiat and how that value changed in the past, can be very tedious and time-consuming without a proper tool. Some people would fix this issue by keeping their currency on the exchange they bought it on; this is a very unsafe way of storing/ tracking your crypto as you don't own the private keys of the storage wallet.
As such, today we'll analyze a tool called Altpocket, one that wants to help its users comprehensively track their investments (with an added social dimension to it).
Altpocket aims to target users who are looking for more of a social aspect, while still functioning as a fully-fledged crypto portfolio tracker. It does this by combining its powerful asset management tools and social platform.
They have both mobile and web applications, meaning you can keep track of your portfolio and performance on the go while keeping in touch with like-minded investors, through their feature-rich Android and iOS apps.
Trying to consolidate investments from multiple exchanges can be tiresome, so Altpocket aims to alleviate this pain by supporting automatic syncing from the most popular exchanges. This means that it's possible to see all your data from one place, instead of having to have multiple tabs open. On the social side, the platform has a lively social feed where traders can interact with one another and talk about new trades. It's even possible to check out other people's profiles and view their performance or get inspiration on your next move – you can receive notifications when someone you follow makes a trade as well.
Altpocket was founded in 2017 and is a rather promising platform, run by a team that has tens of years of combined experience in cryptocurrency and financial industries. It's a great option for people who want to be able to interact with other investors while having a powerful set of tools for tracking their portfolio.
Altpocket App
---
Altpocket was created in the spring of 2017 by a team of young Swedish engineers and entrepreneurs, led by the founders Edwin Flataunet (current CTO) and Johnathan Svensson (current CEO).

Flataunet came to the idea of launching a crypto-related project after getting paid in cryptocurrency for a consultancy job and later on purchasing several altcoins on a couple of different exchanges. This was when he and his friend/business-partner-to-be Svensson realized that there is a serious lack of ability to track his current cryptocurrency holdings.
To solve this problem, Edwin created an investment-tracking website which was initially intended to be used for personal needs. The website eventually exploded in popularity after various web forum users started sharing it around, impressed with its overall functionality. Altpocket ultimately developed a user base of almost 100 thousand users, a lot of who seem to be less active nowadays when the market is in a downturn.
The project held a pre-sale of premium licenses for their platform to fund the development efforts; 500 users were given the opportunity to get a lifetime subscription for an investment of 150 dollars, netting the team 62 thousand dollars. Another, let's call it "round", of investment came soon after when Swedish crypto "celebrities" Christian Ander, founder of the Bitcoin exchange Btcx, Sergej Kotliar, founder of Bitrefill, and angel investor Andrés Westerberg chipped in with 140 thousand of their own dollars after recognizing the quality of the platform and the lack of similar products on the market.
Account Creation
---
Creating an Altpocket account is simple; all you have to do is visit their website and either log in through your existing Google/Coinbase profiles. Alternatively, you can go through the standard process of account creation which requires you to enter an e-mail, user name, password, and then verify your data.
User Experience
---
Altpocket.io provides a decent user experience from my personal point of view; I'll explain why further down below. Once you log in, the main screen will lead you to your home page, one which has the look of a typical social network. You have your post feed, your window to make your own posts (can even include polls), articles published on Altpocket.io and one addition which is the ability to add widgets to the home page. These widgets include:
A profile widget that gives you your profile summary
Portfolio widget which gives you your main portfolio's profit
Portfolio values which shows you your main portfolio's value
A watchlist for tracking select tokens
Holdings chart widget which displays your holdings and contains a circle pie chart showing you how much of what you own graphically
From here, you can navigate to your main portfolio, which will be displaying your current holdings. Of course, when you first create an account you won't have anything displayed here.
Altpocket Features
---


Altpocket gives you the option to either:
Add a new transaction manually
---
Pretty self explanatory. Pick your token, the exchange you bought it on, what you paid it with, date of the purchase, price you paid and the amount bought. There's even an option to add transaction notes if you want to add some other detail about this transaction that is important to you.
Use their automatic importer
---
The automatic importer feature lets you sync your exchange transaction data with Altpocket. The service currently works with Coinbase, Binance, Bittrex, Poloniex and is expected to be added for HitBTC, Kraken, Huobi, Cryptopia and KuCoin "soon".
Add mined assets
---
Altpocket lets you track your mining activity, and they recommend that you create a separate portfolio to do so (that will require you to purchase the premium license though). Pick the token, the exchange you want the price to be taken from, the amount mined and date & time and click on "add mined asset" button.
Add ICO investment
---
With this option you can track your ICO investments; you can add any token that you have invested in through an ICO but you'll have to wait for it to be added to Coinmarketcap or Prizy before you'll be able to track its price. You can either search the ICO from the provided list or enter the token name, ticker and logo yourself. Additionally you can enter the market you bought it on, the price you bought it for, and the date & time of your purchase.
Import address
---
Finally, this lets you enter a specific cryptocurrency address and track its holdings. All your data is stored on "secured and encrypted" servers and the team claims that no one will be able to access your API keys or your transactions. This can potentially be a problem as local storage is the preferred industry standard; having your data stored on a random server in Sweden doesn't sound like a good idea.
Once you have your first transactions imported, your main portfolio will start displaying your stats. Everything is designed in a clean, eye-pleasing manner and is quite easy to interpret. You'll have your total amount invested, portfolio value and your total profit listed on there; additionally you can navigate to the "Holdings" section and check out basic (and more detailed) information about a specific coin. Everything is intuitive and won't take you long to get used to, and of course the website gets additional points from me for having a dark theme.
The website's social feed is one segment that looks to set it apart from similar cryptocurrency tracking projects. Set centrally on your main page, it gives off a Facebook/Twitter-like vibe. Its principles and purpose are similar to those social networks: you can post any thoughts you have (as long as they are covered by the terms of service) and then people can create threads by responding to your original message.
The feed is somewhat active with people posting various stuff, from memes to serious discussions, and even has project's leading people share their thoughts on it sometimes. At the time of my write-up, there seem to have been some issues with the feed; due to this issue, people ended up accidentally spamming the main page and weren't able to use the website's reply function.
Other Features
---
Some additional features of the project include:
Clean looking UI
Verified Investments (Automatically grab orders from either Poloniex, Bittrex and Coinbase)
Imports buys and sells and calculates the profits
Connect Altpocket.io with Poloniex & Bittrex
1324 coins supported
Multiple API importing
Mobile app (IOS/Android)
Ad-free usage for both Free and Premium users
Ability to use our API (grab your investments into your app/etc)
Add investments by Bitcoin price or USD price
Mark investments as sold
Customizable Avatar/Header/About Text/Biography
Ability to make your profile private
Customizable investment tracking (can change the currency you're tracking in)
Takes Bitcoin price at day bought into calculation
Social features like follow/comment/"impressed" button
Search users by name/invested amount/most profit
Calculates the difference between BTC the day you bought and today to determine if you made profit even if the price of your coin went down.
Dark/Night theme
Additionally, by purchasing the Premium version of their service you'll gain access to some additional features like multiple portfolios, import queue skipping, auto trade pair selection, fee support, tax calculator, alerts, analytical features, auto importing, animated avatars and real time virtual miners. Users who are having issues can access the project's support either through a ticketing system or through the project's Discord server.
Should You Use Altpocket?
---
As I round up the review, you're probably wondering if the service is even worth using at this point. My personal experience with Altpocket.io was one that suggests that the project is still a work in progress, with several important issues waiting to be addressed.
Another concerning thing that I noticed is the project's apparent inability to deliver a working app or even manage their social feed, suggesting that there is a serious understaffing problem at hand. Don't get me wrong; the service is decent, what you would expect from a project like this one, and it gets additional points for a really clean design.
However, some of those points will be deduced because of the privacy, communication, and staffing issues pointed out above. To sugarcoat it all, I found some jarring English misspellings on the website's main interface which is something that should never happen to a serious project.
At this point, the project seems stuck in limbo; while I'll be very happy to check it out when (and if) the issues listed above are sorted out, for now I will not be continuing to use Altpocket.
PROS
Beginner-friendly
1324 coins supported
Ability to make your profile private
CONS
Not so popular among traders and investors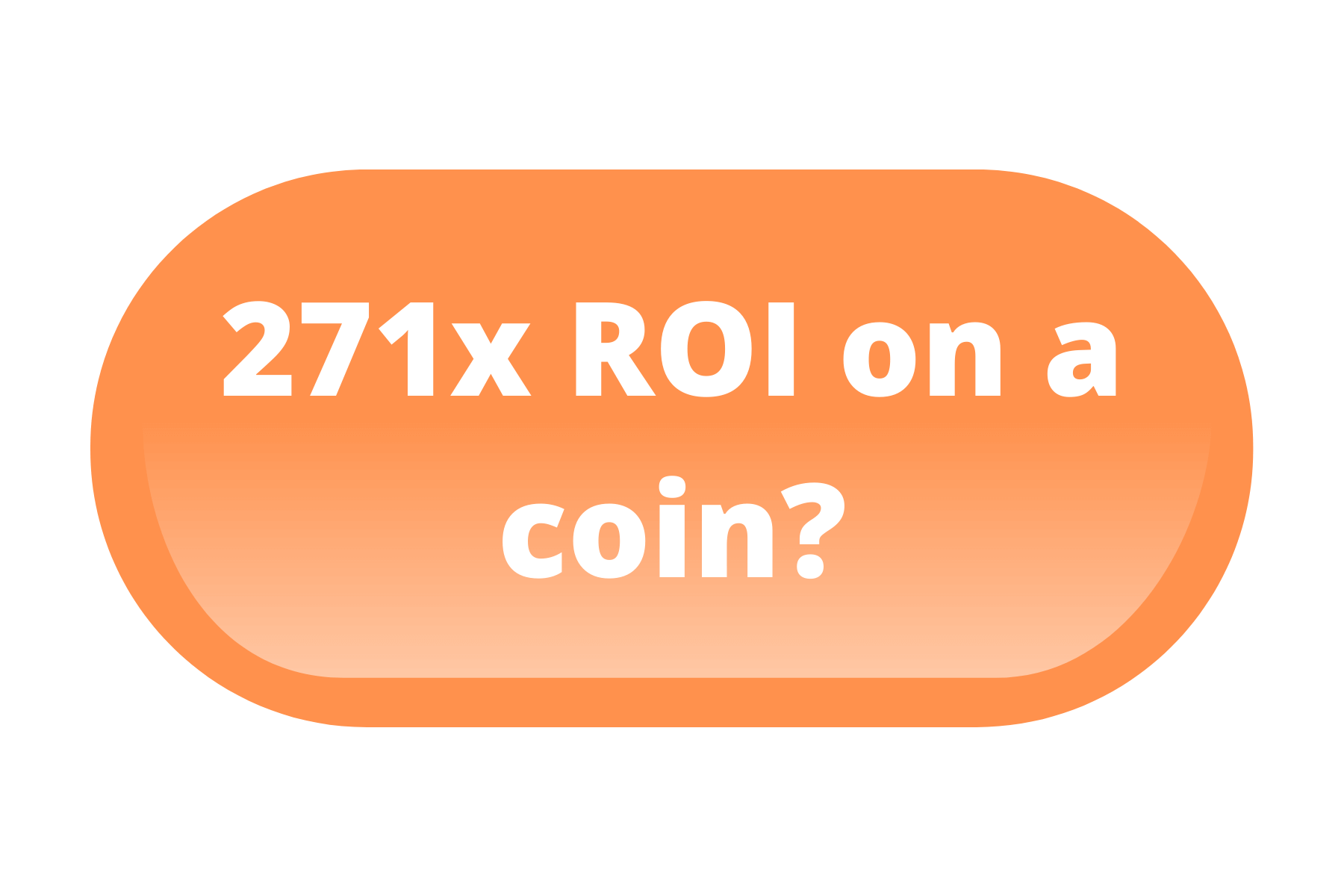 CaptainAltcoin's writers and guest post authors may or may not have a vested interest in any of the mentioned projects and businesses. None of the content on CaptainAltcoin is investment advice nor is it a replacement for advice from a certified financial planner. The views expressed in this article are those of the author and do not necessarily reflect the official policy or position of CaptainAltcoin.com