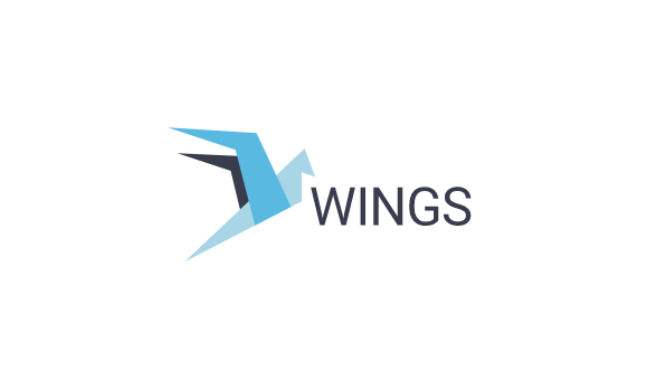 Introduction
Wings is a platform that enables its users to participate in the management of decentralized autonomous organizations (DAOs).
The approach of this new platform uses a mix of standard DAO governance, prediction marketing and crowdfunding.
The goal of the developers is to bring together users from all over the world to collaborate in making decisions about the course and future of new projects.
Wings Coin in numbers – December 2017
Wings have a market capitalization of $47,738,917 USD and trades daily at a volume of about $1,054,580 USD.
There is currently 89,708,333 Wings Coin of a total of 100,000,000.00.
Wings coins are currently in circulation and are available on numerous exchange exchanges such as Bittrex, Liqui, Gatecoin, Livecoin and CryptoDerivatives in trade against bitcoin, ether and tether.
However, Bittrex has the highest trading volume.
Who is behind the project?
The Wings team is based in Russia and is led by Stas Oskin, who has over a decade of experience in engineering and management and social product development.
Boris Popov is the Blockchain engineer. He also works as a consultant for Lisk. Serguei Popov, Artem Gorbachev and Anton Bilyk are further members of the team.
How do Wings work?
Project developers begin by submitting their proposals on the Wings platform.
With the usual crowdfunding method, investors, benefits and free access to the finished products are granted, but WINGS gives people who invest in the project a share instead.
It is issued in the form of WINGS Coin.
These coins allow investors to participate in all future decisions affecting the project and entitle them to a share of future profits distributed through Smart Contracts.
The feasibility of the submitted projects is analysed by the Wings community in a kind of swarm intelligence.
For this purpose, Wings Coins owners evaluate the projects proposed.
They take into account forecasting markets, risk assessments and the calculation of potential profits to determine whether a new project is worthwhile or feasible at all.
Not only the project is evaluated, but also the team behind it.
The point is whether they appear to be trustworthy and how realistic the business plan that has been drawn up seems to be.
What is the company's future?
Wings are revolutionary because it gives crowdfunders the opportunity to interact with potential projects and give feedback.
No other crowdfunding project or DAO technology on the market enables such interaction between companies and potential investors.
Project staff and professionals who want to offer their expertise also benefit from this system.
They are given the opportunity to participate in new projects with their expertise.
The use of chatbots makes it possible for users to interact with the Wings platform not only via the traditional web or desktop interfaces, but also to communicate via messaging apps such as Telegram, Slack, Facebook Chat and WeChat.
In the future, the company plans to use artificial intelligence to facilitate and improve natural language interaction with the platform in many different languages.
Users around the world can be active in their native language at any time on the Wings platform.
The Wings team hopes that in a few years' time, people will have such confidence in the system that the first question on a new business model will be: "How many wings does it have?".
Ralph Merkle, a renowned futurist and cryptocurrency owner, described how important DAOs would generally be for our society in the future in a specialist article dated May 31, 2016, arguing that DAOs and crowdsourcing could lead to better decision-making and even new forms of democracy.
How to buy it?

Where to store it?

CaptainAltcoin's writers and guest post authors may or may not have a vested interest in any of the mentioned projects and businesses. None of the content on CaptainAltcoin is investment advice nor is it a replacement for advice from a certified financial planner. The views expressed in this article are those of the author and do not necessarily reflect the official policy or position of CaptainAltcoin.com