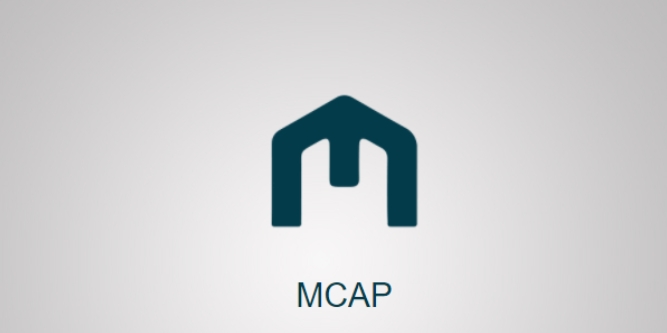 MCAP is a scam coin, beware of investing in it!
Introduction
The MCAP Coin is a mining and ICO fund token, which was created by Bitcoin Growth Fund, or BGF for short.
BGF is a block-chain-based venture capital fund. Users can invest equity in the form of tokens in various investment options.
MCAP uses the ERC20 protocol for peer-to-peer transactions.
MCAP labs focusses on three key areas:
Mining research
ICO evaluation
ICO investment
MCAP Coin in figures – Status 16.12.2017
The market capital of the MCAP Coin amounts to US$ 12.4 million with a daily trading volume of US$ 612k. Of the 100,000,000,000 MCAP coins, 38,295,641 are currently in circulation.
In coinmarketcap. com's token ranking it is 62nd.
In which areas does MCAP Coin invest?
MCAP puts together a broad portfolio for investors that covers the entire blockchain-based ecosystem.
The money acquired from the sale of MCAP tokens is invested in various mining projects and ICOs.
MCAP Coin – Mining
BGF invests in the mining of various Altcoins. The portfolio is continuously updated and new crypto currencies are added as soon as they are released.
The aim is to achieve the maximum profit potential from mining.
While mining is still technically possible for anyone, those with underpowered setups will find more money is spent on electricity than is generated through mining. And we live in a real world!
MCAP labs aims to surpass these constraints by creating a dedicated infrastructure focussing on possible development areas through mining research. Apart from Bitcoin there is possibility to earn huge returns from mining of other altcoins and MCAP lab through its "two-way research methodology" aims to achieve the same.
MCAP Coin – ICO Evaluation
An Initial Coin Offering is a fundraising mechanism where new projects sell their underlying crypto coins in exchange for bitcoin and ether.
This new fundraising phenomenon is often fox-eyed by some malintent actors some of which have now inhabited this novel land of ICOs. This has resulted in ICO fraud and skullduggery like terms mongering amongst the ecosystem of ICO and made investors skeptical of it.
It is comparable to the Initial Public Offering, as known from the stock exchange, in which investors acquire shares of a company.
As ICOs are flushed onto the market almost daily, it is difficult for investors to keep track of the situation.
The large team of analysts at BGF therefore continuously checks the various ICOs. More than thirty parameters are used to evaluate the potential and the possible chances of winning.
ICO Investment
Primarily MCAP Labs will invest the capital raised in mining of analytically selected cryptocurrencies, potential ICOs and other cryptocurrencies prospective to rise to high market value.
Our MCAP is designed with algorithms and analytics at its core to separate the wheat from the chaff.
What advantages does MCAP Coin offer its users?
As mentioned above, MCAP is probably the safest variant, especially for laymen. Instead of investing in different crypto currencies and hoping that the price may go up, they can invest in MCAP tokens.
These are then created accordingly. The BGF team has developed an algorithm that calculates how profitable an Altcoin is at what point in time.
The algorithm takes different variables into account to get the highest possible profit.
MCAP enables the average user to invest in start-ups that can still be profitable. Investors who participated in early-stage financing of ventures such as Facebook, Uber and Alibaba, for example, were able to draw huge returns from their investments.
In the past, however, only a few selected major investors were able to access such investments.
Bitcoin Growth Fund now enables the small investor to participate in the financing of such start-ups and benefit from the success of such ventures.
What are the prospects for MCAP Coin?
More and more people are becoming aware of the importance of cryptocurrencies for the future of the financial world.
As a result, the popularity of these financial instruments and thus the demand for them increases. Many countries are also becoming aware of this and are now considering accepting it as an official means of payment.
Recently, Japan has recognized Bitcoins as a legal tender. In the USA and partly also in Europe, it is already traded like a normal Fiat currency.
This step increases the demand for crypto currencies, especially bitcoins, and the value increases.
This in turn attracts more investors around the world who invest in existing and future cryptocurrencies and the resulting ICOs.
This increases the motivation of developers and technicians all over the world to further advance the development of cryptocurrencies.
The resulting opportunities are then no longer accessible to an individual investor and make projects such as MCAP Coin more indispensable than ever.
How to buy it?

Where to store it?
Best and safest option to store your coins is to download an official coin wallet and store it on a hardware wallet (if it is supported) – our recommendation is just go and buy Ledger Nano S or Trezor Wallet

or KeepKey

, those are the safest options. You can read our article on how to use Ledger Nano S wallet and where to buy it or check out other top physical crypto wallets here. You can also create a paper wallet – learn here more about crypto wallets.

CaptainAltcoin's writers and guest post authors may or may not have a vested interest in any of the mentioned projects and businesses. None of the content on CaptainAltcoin is investment advice nor is it a replacement for advice from a certified financial planner. The views expressed in this article are those of the author and do not necessarily reflect the official policy or position of CaptainAltcoin.com