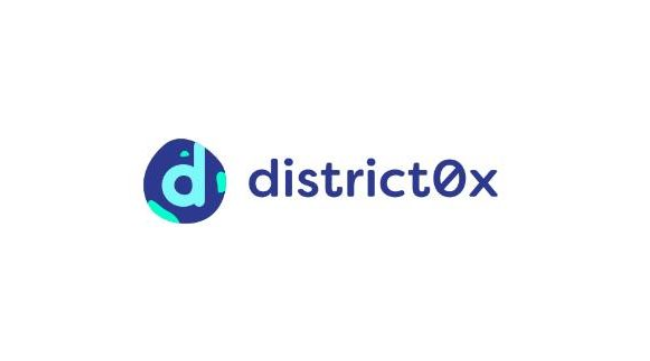 Introduction
The district0x coin is integral and plays an important role in the District0x network.
The cryptocurrency is needed to give users the opportunity to engage themselves freely and to interact on the platform.
A new district0x coin is generated each time a new district is created on the platform. District0x Coins, however, can also be purchased on the open market.
The name district0x Coin is derived from the "districts" as building blocks of the network. Secondly,"0x" is an allusion to the Ethereum network.
Ethereum addresses always begin with these characters.
District0x Coin in numbers – 16.12.2017
The market capital of district0x Coin is US$ 36.5 million with a daily trading volume of US$ 5.9 million.
The number of shares is limited to a maximum of 1,000,000,000,000 district0x coins, of which 600,000,000 are currently in circulation. The company ranks 188th in coinmarketcap. com's coin ranking.
How does the district0X Coin model work?
District0x is a community of districts. For example, these are marketplaces or communities that exist as decentralized autonomous organizations in the District0x network.
Every user can create a free district for the network. The focus is on the d0xINFRA framework, consisting of Ethereum Smart Contracts and front-end libraries distributed on IPFS.
They represent the basic functionalities of a district. The d0xINFRA is designed to be open and expandable.
This allows districts to provide and extend various functionalities through the plug-in of auxiliary modules.
Goals of district0x Coin's company
The development of the Ethereum protocol has opened up new opportunities to create decentralized organizational structures and the distribution of governance rights to participants within a network.
Projects such as Aragon, Boardroom, Colony and Giveth are actively working to use Ethereum to create platforms that allow non-technical users to create and manage decentralized organizations.
These instruments enable new ways of group coordination through economic incentives.
Disintermediation gives participants a direct right to vote and allows them to build and control their own platforms. Third parties are no longer necessary.
The company is an open source software project. Therefore, according to their own statements, they are less interested in generating profit, but want to develop software that drives the development and governance of decentralized markets oriented towards the community.
What are the advantages of direct0x Coin?
By joining the distrikt0x, the user receives district0x coins. They allow the owner to exercise the right to vote for district proposals and make decisions within certain districts.
This includes, for example, voting on proposals concerning the future of a particular district or setting fees.
The scope of shareholders' rights is outlined in the bylaws and varies according to the specific scope and purpose of each district.
District0x platform users can interact with the functions and services provided by each district.
Users can also freely create their own districts. For example, on Ethlance, the first district in the District0x network, users can post job offers or search for new jobs.
The District0x system can also be interesting for blockchain enthusiasts. It enables the establishment and governance of decentralized autonomous organizations.
Decentralized autonomous organizations are only the first step in this process. District0x also enables the creation and management of districts that can function as DAOs.
How to buy it?

Where to store it?
Best and safest option to store your coins is to download an official coin wallet and store it on a hardware wallet (if it is supported) – our recommendation is just go and buy Ledger Nano S or Trezor Wallet

or KeepKey

, those are the safest options. You can read our article on how to use Ledger Nano S wallet and where to buy it or check out other top physical crypto wallets here. You can also create a paper wallet – learn here more about crypto wallets.

CaptainAltcoin's writers and guest post authors may or may not have a vested interest in any of the mentioned projects and businesses. None of the content on CaptainAltcoin is investment advice nor is it a replacement for advice from a certified financial planner. The views expressed in this article are those of the author and do not necessarily reflect the official policy or position of CaptainAltcoin.com