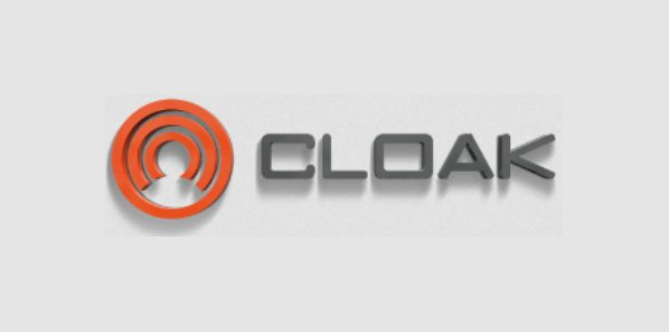 Introduction
CloakCoin Coin (CLOAK) is a decentralized cryptocurrency and open source software, which was launched in June 2014 and re-launched in October 2016 with a new control system based on Bitcoin-Core.
CloakCoin Coin – The Cryptocurrency
CloakCoin Coin is one of the first coins to guarantee the security of personal data and the anonymity of the transaction.
These qualities of the coin were further developed after the restart. Developers have implemented Enigma technology that allows users to mix transactions outside the blockchain room.
Enigma technology offers a CloakShield routing system based on a principle similar to that of the well-known Tor software.
CloakCoin uses Proof of Stake (PoS) consensus, which provides for a total annual interest rate of 6%.
Also, users will receive a transaction fee of 1.8% for supporting the Enigma system.
There are currently 5,102,771 CloakCoin coins in circulation, and they have a market value of $36,247,149 USD or 2,599 BTC.
The mining algorithm is x13, and the PoW block reward is 496 coins. The block time is 60 seconds.
CloakCoin Coin – The Company
This is the world's first alternative coin with a special peer-to-peer decentralized trading platform where users can purchase goods and services for Cloak Coins.
There is no central service for storing the ledgers. The ledgers are distributed to the wallets.
The platform will also connect a reputation system to a wallet address that wants to receive payments for goods or services.
This can be compared, for example, with a decentralized eBay.
Most digital currencies, including bitcoin, face the problem of possible devaluation by third parties.
An example of this is the bitcoins confiscated during the investigation of Silkroad.
Digital currencies usually leave a trail that can be tracked, which could lead to a loss of value.
Through the CloakCoins ENIGMA transaction system, CloakCoin guarantees equality and interchangeability – also known as "fungibility".
A devaluation is therefore not possible. Like all other cryptocurrencies, CloakCoin must also be minted.
Users can download the wallet to their device to receive or send CloakCoins.
The wallet will also enable users to participate in the proof-of-stake consensus system, rewarding them with a 6% return on the value of the CloakCoins they hold.
Users can trade Cloak against other digital currencies such as the Bitcoin or Fiat currencies.
You can also pay for goods and services with the currency. One thing that makes this currency popular is its privacy.
The currency is a peer-to-peer network that does not require master nodes or external ledgers.
Communication between users is completely encrypted. Transactions are supported by the "cloakers", which help to conceal the connection between users and the recipient.
Although the currency is based on the blockchain concept, creative communication layers have been added to the system, and a sophisticated off-blockchain coin mixing system has been implemented.
It is a system that makes it extremely difficult to intercept or track wallet transactions by a third party.
To guarantee this, no data is logged, and nothing is stored online.
Conclusion
As with all other digital currencies, CloakCoin can either be bought and sold on exchanges, traded against bitcoin or a Fiat currency, or used to pay for and use goods and services with different payment service providers.
CloakCoin Coin guarantees the security of personal data and protects the privacy of users.
How to buy it?

Where to store it?

CaptainAltcoin's writers and guest post authors may or may not have a vested interest in any of the mentioned projects and businesses. None of the content on CaptainAltcoin is investment advice nor is it a replacement for advice from a certified financial planner. The views expressed in this article are those of the author and do not necessarily reflect the official policy or position of CaptainAltcoin.com