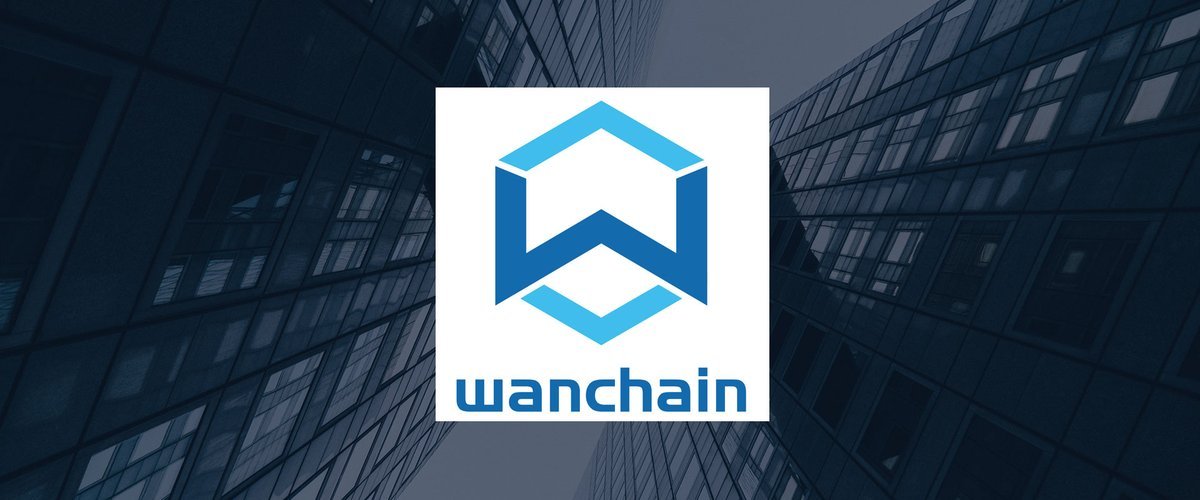 Wanchain has been rather quiet throughout the last couple of weeks. July saw WAN reach the highs of $2,78 USD/41997 satoshi before it went on a pattern of sideways movement. After re-testing $2,78 the coin started gradually dropping in value. Towards the end of July it was more of the same for Wanchain, and it saw its monthly lows of $1,52 USD/19709 satoshi on the 31st. The month of August started off similarly, with the coin stuck in a sideways motion. Today we saw some slight signs of life, as WAN managed to break out around 7% before Bitcoin ETF sell-off caused the price to drop a bit at the close. Currently, one WAN is worth $1.11 USD (still a 5.76% rise in the last 24 hours, in spite of Bitcoin dropping off)/0.00017145 BTC (2.84% rise in the last 24 hours).
Dharma_Bull from TradingView feels like Wanchain might be on the brink of a break-out:


"Both indicators are in buy zone, price could start getting higher for now on. Let's hope that blue resistance doesn't stop bullish trend. Profit target: 2240 Sats"
Wanchain is one of the OG's of the interoperability idea, wishing to become the underlying layer that will allow every blockchain in the world to communicate with other blockchains. To that effect, they recently greeted their fans with an important update: Wanchain 2.0 was launched and it was interoperable with Ethereum. This was the first successful interoperability connection between two blockchains.
---
We compared two of the most popular crypto exchanges – check out the results: Binance vs Bittrex
---
Thanks to this connection, Ethereum can now be transferred cross-chain from Ethereum's blockchain and accurately represented 1:1 on the Wanchain platform with a token known as WETH (Wanchain's Ethereum Mapping Token). This function is made possible through a combination of smart contracts, secure multi-party computing, and threshold key sharing. The multi-party computing being secure is Wanchain's unique feature which allows parties that operate on its network to compute functions over inputs while keeping the inputs private.
Wanchain doesn't plan on stopping with Ethereum, as they want to connect various other blockchains from all walks of life. Finance, supply chain logistics and goods tracing, medical records and personal identification are just some of the potential areas of application for this project. But that seems like a distant future at the moment; for now, they will aim to enable support for Bitcoin and some of the biggest ERC-20 tokens on the market.
Still, it seems like the 2.0 wasn't as glorious as the promo material would want you to believe. Thrwywan from Reddit has the following to say about the mainnet:
"The newest disappointment (regarding Wanchain) is that 2.0 is pretty much a glorified beta: There's no penalty mechanism for storeman nodes and it's just the team running them anyway. Vouchers are also not implemented, instead it uses atomic swaps. AND no staking or mining." The developers are aware that the community isn't impressed and 3.0 version that should enable staking are cited as an eoy target by some sources.
Alongside the work on the mainnet, Wanchain recently announced Wanlabs, an incubator that will offer growth opportunities to teams with solid, forward-looking blockchain ideas that are based on top of the Wanchain ecosystem. Projects accepted into WanLabs will be supported with:
Blockchain Advisory that helps prepare projects for a successful launch
Technical guidance from Wanchain's world-class engineers to overcome any integration challenges.
Funding to support necessary expenses and activities.
Introductions to legal support from top blockchain experts guiding projects through the complex global legal environment.
Marketing and PR advisory, community building, exposure to Wanchain's global (200k+) community, and access to our global partners.
Global resourcing with connections to our international business development team.
Wanchain had a couple more important updates that have happened as of late. Coinbase's Custody confirmed that they will be looking into several new cryptocurrencies as possible beneficiaries of their custodial services, and Wanchain is among the coins that are being looked at. The company also announced they will be working with the Token Alliance, an initiative of the Chamber of Digital Commerce representing more than 350 blockchain and token experts from around the globe. This alliance will look to create a set of guidelines that will hopefully help the token marketplace grow safely and responsibly. Finally, Ledger confirmed that it will be supporting 8 new cryptocurrencies, including WAN.
(1/2) Happy #FirstTuesdayCrypto ! Ledger now supports PoA, Icon, VeChain, WanChain, Ontology, Kowala, particl and RSK. These 3rd-party apps for Ledger Nano S are available on Ledger Live: https:/ledger.com/live

More details on upcoming cryptos support: https://t.co/4PGV5TOz2l pic.twitter.com/YJLr0j4t5X

— Ledger (@LedgerHQ) August 7, 2018
All of this could turn out for naught if there is any truth to the most recent rumor that popped up on Reddit. User named Justacluster noticed that Wanchain's total supply of 210 million tokens might be fake, and posted this thread as proof of his findings. The gist of his claims says that new tokens are being generated and added to the miner addresses. Other users suggested that the proof this user posted was removed from the blockchain which in itself has severe implications, as it would make the Wanchain blockchain not immutable. Jack Lu, founder and CEO of Wanchain, came out with an announcement which explained that these "new" tokens are simply transaction fees that are currently stored on mining addresses for future mining rewards; other parts of the community confirmed that any engineer can scan the mainnet and confirm the total supply remains unchanged.
---
Read Coinbase vs Bittrex – head to head comparison.
---
So it's fair to say that it has been a mixed bag for Wanchain as of lately. The cryptocurrency is dealing with the worst price action in a while; couple that with some annoying FUD and the sentiment easily goes negative. For now it seems like we will have to wait for the 3.0 mainnet to arrive and for the Bitcoin to start showing real signs of strength before any serious recovery comes to Wanchain.

CaptainAltcoin's writers and guest post authors may or may not have a vested interest in any of the mentioned projects and businesses. None of the content on CaptainAltcoin is investment advice nor is it a replacement for advice from a certified financial planner. The views expressed in this article are those of the author and do not necessarily reflect the official policy or position of CaptainAltcoin.com