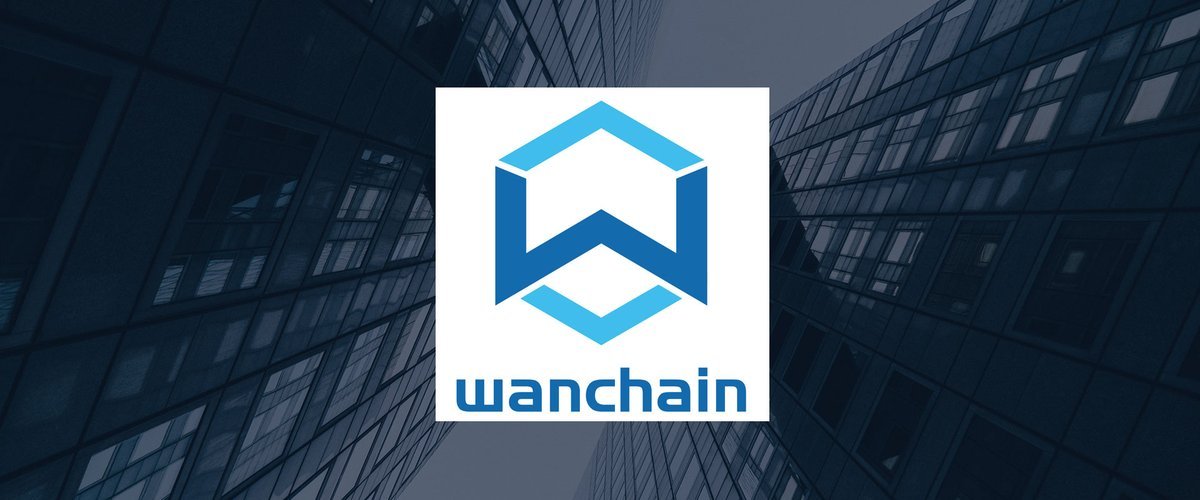 Wanchain had some interesting price movements in the past couple of weeks. August started off with the price of $1.51/19562 satoshi before dropping off to the monthly bottom of $0.607065/10056 satoshi. It has since gone on a positive run which peaked at $1.43/21505 satoshi. After falling to $1.10/16000 satoshi on the 30th, the currency retested the previous highs and reached $1.53/21261 satoshi to open the month of September. From here WAN went on a negative run which bottomed out on the 12th with values of $0.77/12362 satoshi. Wanchain has been in a sideways pattern ever since.

At the moment of writing one Wanchain can be purchased for $0.882410 USD (-8.86% drop in the last 24 hours)/0.00013822 BTC (-2.05% drop in the last 24 hours). Daily trade volumes are rather low, sitting at 237 BTC, with most of it (97%) coming from Binance. With a market cap of $94,285,323, Wanchain is currently the 63rd most valuable cryptocurrency on the market.
TheTrex thinks Wanchain is looking good at the moment:
"WAN/BTC, MACD weekly will turn bullish in 1-2 Weeks too, KDJ on 2D crossing bullish, RSI wait for cross above purple line (should show more strength above). Entry: 1317-1500, Targets: TP1 1735, TP2 1950, TP3 2210, TP4 2475, TP5 2820, TP6 3050-3770."
Be sure to check out his complete analysis for the graph and his profile to see more quality TA.
The project recently released a community progress update which gave anyone interested and overview of things that were done in the last couple of weeks. Probably the most important one was getting to see the Wanchain 3.0 interoperability with the project's alpha testnet going live on September 10th. Wanchain 3.0 is supposed to be "the next step in bridging blockchains and connecting the world of digital assets". What this essentially means is that any application built on Wanchain's blockchain will have cross-chain connectivity/interoperability with Ethereum and Bitcoin. The platform is currently in active alpha testnet and developers are encouraged to apply and help test it before an official mainnet release.
The launch of this protocol will, for example, enable Ethereum based DEX's to start offering Bitcoin trading pairs (so far they were only able to offer ETH and ERC-20 ones).  These pairs will be represented with WBTC (Wanchain's BTC token), leading to an increased liquidity and demand for the entire ecosystem. The system will operate by freezing an amount of BTC you want to spend while a proxy WTBC token gets deployed, letting you use them for any purpose you wish (sending across addresses, token generation events, DEX trades, dApp payments, overall liquidity etc.) WBTC can be redeemed for BTC at any given time.
In other news, Wanchain announced they have recently joined the Enterprise Ethereum Alliance (EEA), the world's largest open source blockchain initiative. This alliance will allow Wanchain to collaborate with industry leading experts which should give them access to the best technologies and practices on the market. A partnership with BitTemple, a blockchain hub that is dedicated to incubating high-quality blockchain projects globally, was announced. Another important cooperation was confirmed, this time with CryptoCurve, a start-up that is focused on building an ecosystem that breaks down complex technological barriers and enables users to more easily invest, transact, and build on blockchain. WanLabs discontinued their cooperation with Intellos, who cancelled their planned Wanchain based token sale and announced an equity round instead. Project's Portal Network iOS testflight wallet is being prepared for full release as well.
Overall, Wanchain seems focused on building a tight, polished ecosystem that will be the prime bearer and carrier of the upcoming project's mainnet. We'll know more about Wanchain's actual ability to become the next dominant smart contract platform on the market once the mainnet officially goes live in 2019.

CaptainAltcoin's writers and guest post authors may or may not have a vested interest in any of the mentioned projects and businesses. None of the content on CaptainAltcoin is investment advice nor is it a replacement for advice from a certified financial planner. The views expressed in this article are those of the author and do not necessarily reflect the official policy or position of CaptainAltcoin.com