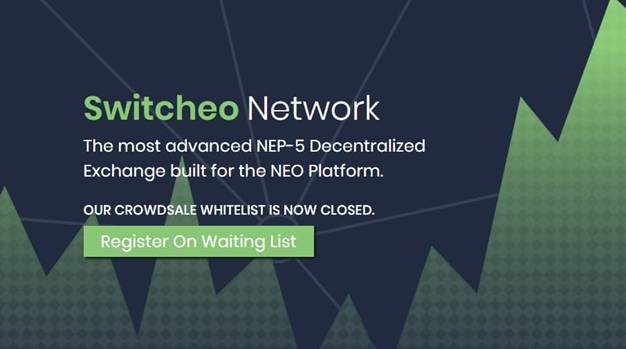 One of the longstanding problems troubling the cryptocurrency world is the fact that its exchanges aren't decentralized. While the entire crypto community aims for various degrees of decentralization and "giving the power to the people", when it comes to platforms that are in charge of connecting the crypto supply and demand the power isn't exactly where it was originally envisioned by Satoshi. There are numerous advantages that come with using decentralized exchanges:
Anonymity: Your information isn't stored on a centralized exchange server, meaning that you are able to withhold it. There is also no risk of that data being compromised in case of a hack.
Fair: An important issue of centralized exchanges is the price manipulation. Often times we hear how an exchange is using bots or insider trading to control prices. Binance has been accused of this quite a lot; just recently a Reddit post was made claiming how the entire crypto market is a result of exchange insider trading. While this (probably) isn't true, a centralized exchange can indeed manipulate the markets. Decentralized exchanges don't have insiders and therefore it is impossible to manipulate the trading on them.
No single point of failure: Network isn't supported by a centralized system of nodes. Instead, the nodes are spread out all over the world and if one of those nodes goes down, there are plenty waiting in line to take over its duties.
Availability: Anyone, anywhere, anytime can access the exchange and use its services.
Immediate token listing: In a centralized model, the tokens user receives during an ICO aren't immediately tradable, as exchanges need to list them first. With decentralized exchanges it is possible to trade your tokens immediately.
Ease of transfer: Centralized exchanges suffer from inability to offer the microtransaction services to its users as the fees are simply too high. A decentralized exchange allows users to trade with much lower fees as there are no costs related to user fund storage and security.
Performance: Centralized exchanges act as a natural bottleneck, sometimes causing slowdowns in performance. Problems that these exchanges experience with customer support and transaction times are well noted and not even the "flagships" of the industry like Coinbase were able to avoid them. Decentralized exchanges will bring about improved performance.
The issue has been long spoken about and as a result, a string of decentralized exchanges have hit the markets. One of those exchanges is Switcheo.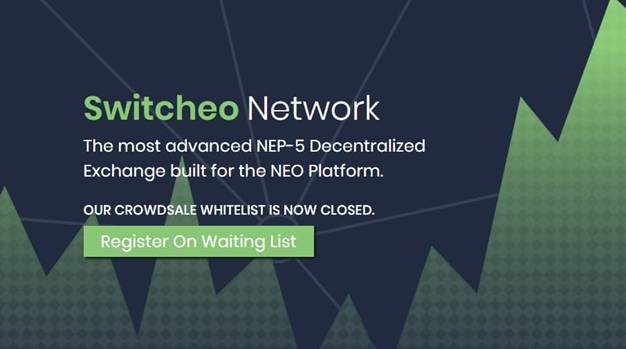 Switcheo is a Decentralized Exchange (DEX) built on the NEO platform that allows for the exchange of NEP-5 tokens. Its addition will be a welcome one, as NEO and NEO-based tokens aren't traded on many places. The reasons for this can be explained by a general lack of trust in Chinese tokens, which is where NEO is being developed from and by the fact that a lot that NEO is doing is reminiscent of Ethereum. Switcheo itself follows a similar formula of copying Ethereum and implementing competitors' best solutions into their own network. Similar exchanges (namely EtherDelta and Radar Relay) have been built for Ethereum's ERC tokens and Switcheo has a lot in common with them.


A big problem with centralized exchanges is the security of user funds. These are usually stored in centralized location/s which is prone to a single point of failure, should the exchange servers be breached or the exchange's private keys lost. These failures are completely out of the control of the individual user who deposited the funds. He is forced to trust the exchange that it will behave rationally and carefully with his funds. Switcheo exchange will allow its users to trade securely by letting them keep control over their tokens at all times. Based on NEO smart contracts, Switcheo will only conduct the trade settlement part of a transaction. This means that the responsibility for your funds will be in your hands alone; situations like Mt. Gox or the most recent hack of a Bitgrail, another big, centralized exchange simply cannot happen.
---
?Read here about best decentralized crypto exchanges.
---
While DEXs clearly offer plenty of upgrades on the centralized exchanges, like security & control of funds, immediate token listing, lower fees, etc., Switcheo aims to overcome the shortfalls of existing DEXs:
User Experience
DEX's are currently experiencing a whole host of issues related to order mistakes, wrong trades and mis-clicks are the hallmarks which can affect the user experience negatively. The team behind Switcheo believes that their well thought out UI & UX can help with these. Switcheo's DEX allows for partial filling of offers, auto-retrying of failed orders, and order batching within a single transaction. The client can therefore remain in control while within the constraints of the smart contract, providing the experience of a traditional exchange without delegating any key component (such as order matching) to an off-chain service where unseen shenanigans may happen, thus compromising the integrity of the entire exchange. This does however mean that if any mistake happens, users don't get to blame the exchange and are forced to take responsibility for their actions.
Smart Contract Security
Security of a DEX is as good as the security of the smart contract behind it. The Switcheo team plan to run an aggressive bug bounty campaign over a minimum of 2 weeks on top of external audits, to minimize the chance of any critical bugs in their smart contract.
KYC/AML compliance
As KYC/AML laws and requirements have become a standard in the industry, in addition to regulations for the trading of securities, Switcheo team will implement D-KYC whitelists on their exchange so that users can trade on it in compliance with all the relevant legislations.
Liquidity
The funds that Switcheo raises during their ICO will be funneled primarily into marketing campaigns and partnerships. This should hopefully help them overcome the problem of low liquidity/exchange volume by building a credible, strong brand name and market presence.
As one would expect, Switcheo was built on top of the NEO platform and wants to create a decentralized trading solution that is expected to attract a lot of attention from NEO owners and enthusiasts. The purpose of this project is to manage the entire trading experience on-chain, which should provide an experience similar to centralized exchanges without the need to rely on third parties.
Fees
Trading fees on Switcheo are set between 0% and 0.5% for both market makers and takers, depending on specific market conditions. If this structure remains it will evidently be more than fair than those that some centralized entities charge.
Switcheo Token
Similarly to Binance and Kucoin, Switcheo Network has its own token. The Switcheo Token is NEP-5 token built upon the NEO blockchain and was released during a public crowdsale which was held on March 16, 2018. This token will be used for cross-chain swapping and will be used as "gas" for all operations on the network. There will also be an additional base trading pair linked to SWH, which should improve its overall liquidity. Utilizing the SWH token for trading will come with a 50% discount on fees.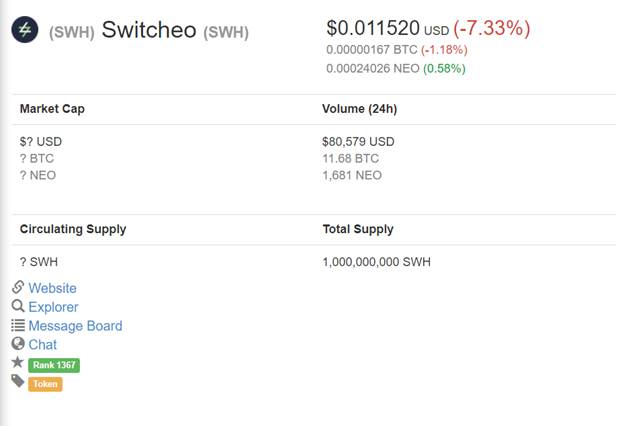 The coinmarketcap data seems very lackluster but some sources suggest that a public circulating supply of 750 million Switcheo Tokens (listed under the symbol SWH) is out there, with a total supply of 1 billion tokens. That is a very high supply which might result in token price being somewhat lower. However, if the exchange picks up on user base and activity, expect the token utility and price to follow suit.
Switcheo ICO Details
The data about this ICO is all over the place. Some sources claim only 10% were available during the token sale, others report numbers of up to 20%. The price of SWH tokens was set at a rate of around 1 SWH = 0.016 USD.

The worrying part is that a very high amount of tokens were reserved for strategic partnerships and the Switcheo team. One wonders how an exchange that takes pride in offering a decentralized service can be this centralized when it comes to its funding.
---
?Read here abouttop NEO and GAS wallets.
---
Once the ICO ended all of the NEP-5 suitable currencies were automatically listed on this trading protocol. This was achieved through Switcheo's Dynamic Call function. Whether or not listing ICO tokens on a decentralized exchange so quickly is a good idea remains to be determined. Currently Switcheo doesn't offer any NEO non-related tokens; however they do plan on expanding their palette of coins, initially with Qtum-based tokens and later on with unspecified ones.
User Support
The support section of their website is very poor and it offers very little instructions or data. It is mostly centered on how to create a NEO suitable wallet and how to claim your SWH tokens. Granted, the exchange is still in its infancy and its user base is very small, which means that there hasn't been much opportunity for user-related issues to appear.
For more information about Switcheo visit Switcheo.Network, or follow their Twitter, Telegram, or Reddit.
Team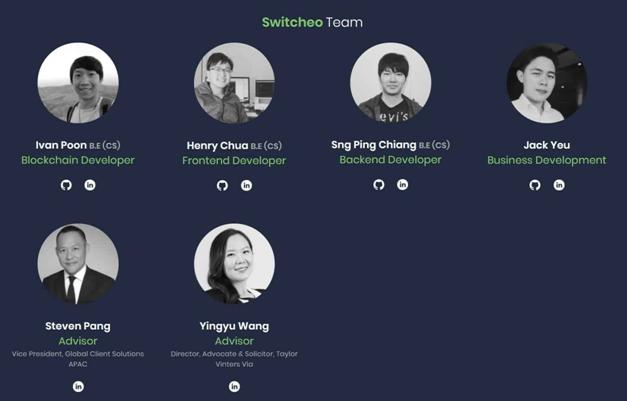 Switcheo's team is comprised of some blockchain development veterans and advisors. The developers include Ivan Poon (Blockchain Developer), Henry Chua (Frontend Developer), Sng Ping Chiang (Backend Developer), and Jack Yeu (Business Development). The advisors are Steven Pang and Yingyu Wang. Steven has a strong background in blockchain and cryptocurrency investing/advising. Yingyu has a strong legal background, so these two complement each other well and should prove beneficial to the project. You can check out their profiles on the projects website for more information.
Roadmap
There is still a lot of work to be done to bring this decentralized exchange to its full potential. The testnet and mainnet launches were completed successfully and the native token is live. QRC20 token trading will go live in Q2 of this year, with ERC20 tokens to be added in Q3. Cross-chain trading won't occur until late 2018. A lot depends on the growth of NEO and its potential to be "the Chinese Ethereum". Currently the networks focus is on ironing out the kinks and raising awareness of its token and its exchange.
Conclusion
The Switcheo Network is a promising project. NEO needs a DEX to support its NEP-5 tokens and Switcheo will have the first-mover advantage. Being a DEX, it will offer its users all the positives that a centralized exchange never could. If they manage to iron out the rough edges and if the NEO network starts growing as expected (there are many NEP-5 tokens in the workings for 2018) we could be looking at a very valuable token in the future.

CaptainAltcoin's writers and guest post authors may or may not have a vested interest in any of the mentioned projects and businesses. None of the content on CaptainAltcoin is investment advice nor is it a replacement for advice from a certified financial planner. The views expressed in this article are those of the author and do not necessarily reflect the official policy or position of CaptainAltcoin.com