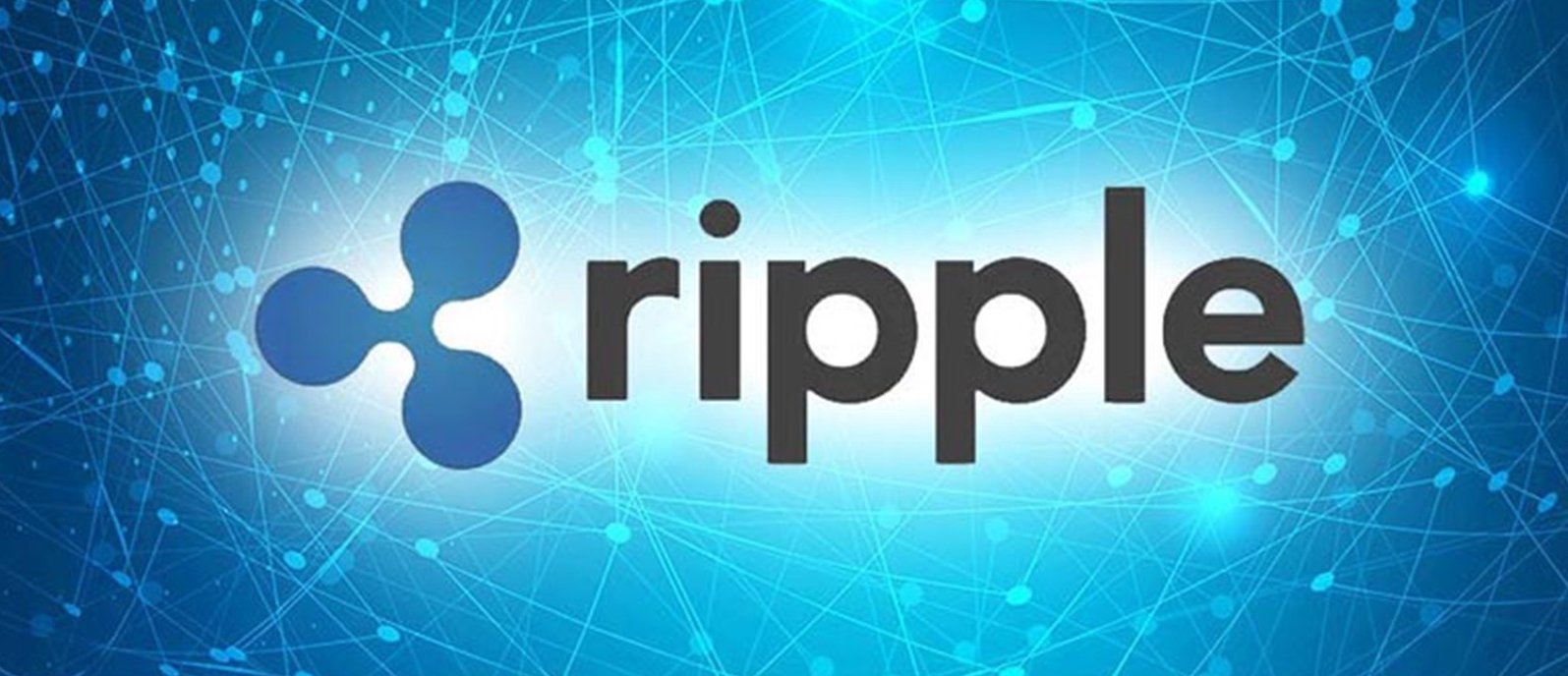 XRP managed to enter a strong period of predictability in recent weeks. The price varied from a monthly high of $0,697 USD/9032 satoshi (achieved in early July) to the lows we are seeing today. XRP basically did what every other alt was doing throughout the past period: sit back, bleed out and wait for Bitcoin to signal an alt season. The coin is currently priced at $0,451001 USD (0.24% drop in the last 24 hours)/5564 satoshi (0,73%drop in the last 24 hours). XRP currently has a market cap of $17,768,359,614 USD, which makes it the 3rd most valuable cryptocurrency on the market.
@JoshMcGruff on Twitter recently posted a quality analysis of the XRP's technicals:
"Some $XRP analysis on the 3D chart. While the amount per rally has been *vastly* different (lowest 56% highest 2000%) When the Stoch is as oversold as it is, we historically have had a rally each time. TA wise, it makes sense to hit the top resistance line, roughly 270%"

He suggests that there is a significant amount of XRP shorts currently loaded up; this could result in a strong short squeeze that could prop a potential XRP price breakout even higher into the green. Check out his TradingView page for a deeper analysis. Generally, traders feel like this is as good of a time as any to see XRP initiate a recovery. Daily volume is shyly picking up, BTC is looking healthy as well so those should be additional bullish factors to add to your "invest in XRP" equation.
Granted, the final result of said equation might be a bit skewed by XRP's long term struggle with its status as a security and its latest lack of attention from Coinbase. While these issues have been written about at lengths, the Ripple team has decided not to let the negative press get to them and is plowing ahead with their set promises. To showcase their advancements, Ripple released a market report which focused on the company's performance in the low volatility, low volume quarter 2 of 2018.
The numbers were ok, with $73,53 million XRP sold (accounting for 0,125% of XRP's global volume). $56.66 million XRP were sold programmatically while the rest were direct sales of the Ripple company. The mentioned global volume of XRP trading in this timeframe was at $45,35 billion.
In Q4 2017, Ripple locked up 55 billion XRP in a cryptographically-secured escrow account. Due to the lockup, Ripple has access to only 13 percent of the total XRP in circulation. This XRP is slowly being released out of the escrow and Q2 of 2018 saw 3 billion XRP added to the circulation (1 billion each month). 2.7 billion XRP was subsequently put into new escrow contracts. The remaining 300 million XRP not returned to escrow is being used in a variety of ways to help support the XRP ecosystem, according to Ripple's official communications.
Q2 saw new entrants being added into the XRP ecosystem. Coil, Ted Thomas-led venture that will use XRP for micropayments (like purchasing media) is among those. This isn't the only XRP's venture into the world of media and content, as Scooter Brown, entertainment talent manager, entrepreneur and founder of SB Projects, is pursuing several endeavors that will use XRP to improve artists' ability to monetize and manage their content.
"Both of these new entrants have support from Xpring, a new initiative by Ripple that will work with companies and projects run by proven entrepreneurs that are building out the XRP ecosystem," confirmed the blog post linked above.
Apparently the Ripple community has been working hard to spread the word about "their" coin as well. Min-Liang Tan, CEO of the famous gaming accessories company Razor, recently communicated that many people have been suggesting that he should start looking into XRP. This remains merely a speculation, but an interesting one to consider.
---
Read here about ripple wallets.
---
Ripple and XRP were recently commended by another leader of a massive tech company. Michael Arrington, founder of TechCrunch, said just a couple of days ago that he has a specific reason why his hedge fund is currently denominating its value in XRP.
"Ripple – or, in this case, XRP is the actual currency – is a really, really good way to move money," Arrington told CNBC's Crypto Trader. "So we denominate our fund in XRP because it's a fantastic way to move money across borders very quickly at almost zero cost."  His fund is called Arrington XRP Capital and currently has 35 crypto companies in its portfolio. Arrington later on commended XRP's speed and efficiency, claiming that they make the coin a stand-out performer on the market.
"There's a lot of tribalism in cryptocurrency and a lot of Bitcoin maximalists. The one thing they all agree on is they all hate XRP because it's centralized. They think it's corporate managed, et cetera. None of that's really true. What it is is a fantastic way to move money, and while the other more decentralized cryptocurrencies sort of find their way toward becoming more efficient, in the meantime XRP is fantastic. And so from a hedge fund point of view, it's great to denominate ourselves in XRP."
Ripple themselves released a couple of nice updates for their community. Ripple's List of Summer Must-Reads was recently posted on their website, where they mention a couple of quality books that anyone who would like to know more about blockchain, economy and innovation should read. Meet ups were held in New York, Dublin, London, and Amsterdam and more seem to be in the workings. Finally, the community was amused by a spat between leading men of two probably most often criticized cryptocurrencies on the market, XRP and Bitocin Cash. Roger Ver of BCH questioned XRP's validity as a cryptocurrency During an interview with Crypt0, a well-known Youtube channel, where he said:
"So like, let's say cryptocurrency if you want to use that, like Ripple winds up getting the mainstream adoption that everybody ends up using. It's still better than the banking system that we have today where they charge 35 bucks to send a wire and it takes a couple of days in this and that but it's not that much better because they can still freeze your account just like they can now."
David Schwartz, CTO of Ripple, criticized Ver's words by calling them "unprincipled" and suggested that there isn't much truth to them, claiming that Ripple cannot actually freeze anyone's XRP.
---
Read here how to buy Ripple – XRP.
---
Another crypto influencer and a mainstay of the space, Charlie Lee of Litecoin, suggested that Ripple is indeed centralized and compared the market for it to the "real world" market for diamonds.
"There are many possibilities (of finding and altcoin to resemble value), but Ripple is somewhat like a diamond because its supply is also artificially controlled. And diamonds are actually advertising … If you want to buy a Ripple for marriage, it is very valuable, haha!"
As always, many people have a lot to say about Ripple and its currency. The question remains: is XRP a security? It's hard to tell, as this Twitter thread will show you. David Schwartz previously outlined the risks that XRP faces in the future, with government regulation possibly standing out as the key one:
"Someone else does almost exactly the same thing Ripple does, but does it better. This is mitigated by the fact that Ripple has such talented people and has a lead. But you never know.
⁠Unfavorable regulatory changes make Ripple's business model impractical. Perhaps some regulators deem XRP to be a security and therefore only salable to sophisticated investors or something like that. This is mitigated by the fact that Ripple can target friendlier jurisdictions, but losing big ones would be damaging.
⁠Some serious technical problem is found in the XRP ledger system and neither Ripple nor anyone else is able to fix it. This seems unlikely to me, but again, you never know.
⁠Some horrible personal or business scandal affects key Ripple people such as Chris Larsen or Brad Garlinghouse or the company itself and the company becomes too toxic for FIs to do business with. Again, I don't think this is likely, but you never know.
⁠Someone comes up with a better way to bridge international payments than using a digital asset and Ripple is unable to position XRP for another use case and abandons XRP. I don't know of any better way, but as with the others, you never know."
So even if heavy regulation comes in, Ripple and XRP apparently have ways of coping. Officials confirming its status as a security would hurt, but they remain confident that they would manage to deal with any related issues. Another important thing could be the securities trading licenses that major crypto exchanges are looking to acquire. This would eliminate the main problem that would pop up if XRP is declared a security: the lack of markets to trade it on. So far, there is no clear solution in sight and the situation remains as interesting as ever.

CaptainAltcoin's writers and guest post authors may or may not have a vested interest in any of the mentioned projects and businesses. None of the content on CaptainAltcoin is investment advice nor is it a replacement for advice from a certified financial planner. The views expressed in this article are those of the author and do not necessarily reflect the official policy or position of CaptainAltcoin.com