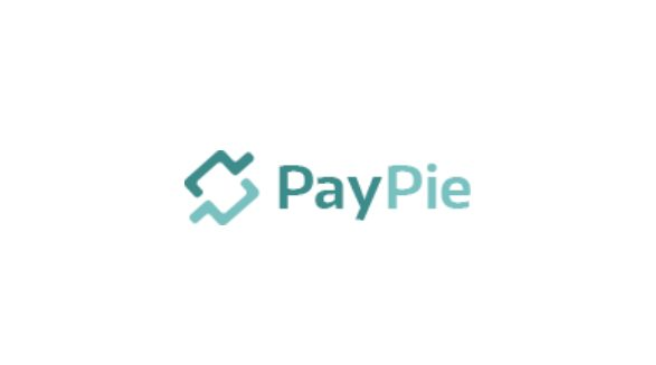 Introduction
PayPie brings ultimate trust and transparency to the financial markets by introducing the world's first credit risk assessment based on blockchain accounting.
PayPie will build a layer connecting blockchain to the existing workflows of an accounting software. For eg. The proposed idea will integrate blockchain with existing accounting softwares like Quickbooks.
It is ERC20 token and compatible with the MyEtherWallet. PayPie wants to solve the problems of fraud and inaccuracies that can arise in closed accounting systems by analyzing and controlling the financial statements live on the blockchain.
Ultimately, this should make it easier to determine the risks involved in granting loans.
The company promises to introduce the most accurate risk assessment algorithm ever created.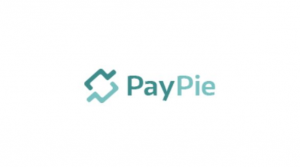 The PayPie Coin in Numbers – Status 30.12.2017
The company's market capital is US$ 139 million with a daily trading volume of US$ 328k.
There are currently 82,500,000 PayPie Coin in circulation, which, according to the company, will be sold on the first day.
The total number of shares is limited to 165,000,000 coins of which 27,500,000 are reserved for the team members and consultants.
The remainder is to be held back for one year and then offered to interested companies. Mining is not foreseen.
Who is behind the company?
PayPie belongs to the parent company SlickPie. This is a cloud-based accounting solution for small businesses founded in 2015 in Canada.
SlickPie's accounting software helps the user record, track, and reconcile revenue and expenses, as well as write invoices via an online dashboard.
The PayPie team has been carefully selected and includes a comprehensive set of experts with decades of experience in the fintech industry.
Some of the members have worked for companies such as Microsoft, Ethereum, GE, the American Blockchain Council, SlickPie, Citrix, Forbes, Bosch, SAP, Oracle, IBM, Deloitte, Barclays and the Bank of America.
The company's CEO and co-founder is Nick Chandi, who is also co-founder of SlickPie.
How does PayPie Coin work?
Although many companies are already active in the cloud, there is still no easy and trustworthy way for lenders to access financial data to provide them with the liquidity they need.
Business data from the ERP software is still transferred to PDFs or Excel spreadsheets and then entered manually into the software.
In today's world, this process seems very outdated when one considers the technological possibilities.
This is where PayPie wants to start and offer a solution.
The business owner grants PayPie access to all data. PayPie knows customers, suppliers and employees or how high the payroll is.
PayPie would also be connected through a bank live feed and would have access to account information.
PayPie will then analyze all the above information and many other data points to create an algorithm for the company's creditworthiness.
With this evaluation, the managing director can then go to his bank to obtain a loan.
However, it is also possible to obtain a loan directly from other coin holders via the platform.
This would then be secured by Smart Contracts.
What are the forecasts for PayPie Coin?
PayPie is not the first approach of this kind on the market and has yet to hold its own against long-established projects such as Experian, Equifax or TransUnion, to name but a few examples.
Compared to the other projects, however, PayPie seems to focus on the algorithm that evaluates credit risk as the most important feature, and this could interest many companies.
On the other hand, however, this could also act as a deterrent.
Many, and in particular small businesses, may not want to go for blockchain accounting because they are afraid to disclose their books to the community as it could harm the business.
For example, if a retailer publishes its suppliers and wholesale prices, competitors could undercut them and take them out of business.
The 55,000,000,000 reserve coins provided for partnerships are an interesting point.
But so far, however, no banks and credit institutions have officially registered or shown any real interest for PPP.
Hot New ICOs
If you are a real hard-core crypto fan, I am sure you are on a hunt for new hot ICOs all the time. Make sure to check our list of upcoming ICOs.
How to buy it?

Where to store it?
Best and safest option to store your coins is to download an official coin wallet and store it on a hardware wallet (if it is supported) – our recommendation is just go and buy Ledger Nano S or Trezor Wallet

or KeepKey

, those are the safest options.
You can read our articles on how to use Ledger Nano S wallet and where to buy it and Trezor Wallet Review or check out other top hardware bitcoin wallets here. You can also create a paper wallet – learn here more about crypto wallets. 
We have also compared top 3 hardware wallets: Ledger vs Trezor vs KeepKey.

CaptainAltcoin's writers and guest post authors may or may not have a vested interest in any of the mentioned projects and businesses. None of the content on CaptainAltcoin is investment advice nor is it a replacement for advice from a certified financial planner. The views expressed in this article are those of the author and do not necessarily reflect the official policy or position of CaptainAltcoin.com