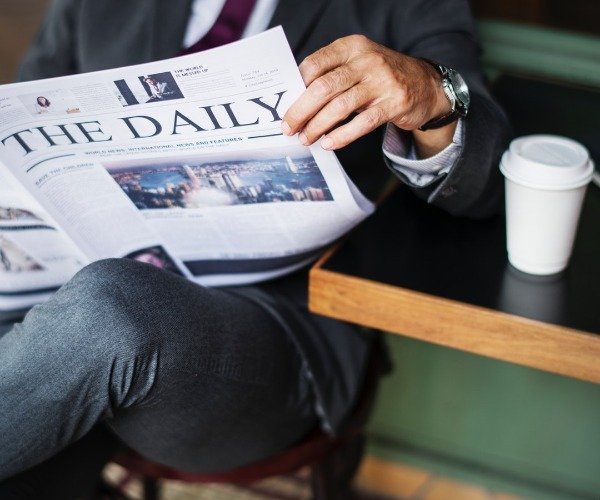 As the Sunday winds down and the crypto markets remain in limbo, we decided to once again check out the news landscape and present you the most interesting pieces of information that have popped up today. From Coinbase updating us on what they've achieved during the last three months, over Fortnite players exposing their crypto to theft, to Jack Ma giving his thoughts on blockchain, there certainly was no lack of hot takes today. Let's take a quick look at all of them:
Jack Ma is a fan of blockchain, Tron takes notice
"I pay special attention to the cashless society & blockchain technology. The thing I want to know is what value Bitcoin can bring to the society. Behind Bitcoin, the technology itself is really very powerful.  Mine & Alibaba's job is to try to move the world into a cashless society. This society can make everybody equal, making sure it's a sustainable, inclusive, transparent [environment]," said Jack Ma, the founder of Alibaba, in a recent public appearance. These comments weren't missed by Justin Sun, known as Ma's long term friend and student, who re-tweeted a post suggesting Ma's comments were directed at Tron.
Jack Ma on Blockchain
"I pay special attention to cashless society & #blockchain technology
Mine & #Alibaba's job is to move the world into a cashless society
Equal, sustainable, inclusive, transparent."

He is speaking of #TRON & @JustinSunTron's vision, right?#IAmDecentralized pic.twitter.com/MXvIkSUXbd

— Misha Lederman (@mishalederman) October 6, 2018
Coinbase releases a Q3 activity update, new leaks about its next addition
The biggest US fiat-to-crypto exchange released an overview of their activities throughout the last three months. Several new hires (Chief Legal Officer, Chief Compliance Officer, VP of Engineering, VP of Data and Head of Learning and Development), new investments, acquisitions, launches (including bundles, increased limits, a new asset listing process, a Coinbase Wallet, international launch of Paradex and a New York Union Square office), additions (to both the exchange and Coinbase Custody), publishings, and even hackings were noted in the update which you can read here.
In Coinbase-related news, Twitter user @CryptoXfitter attempted to run a gain/loss calculator on his Coinbase account activity and in the process discovered something that might make many ZRX fans and investors happy:
Guys, this $ZRX thing on @coinbase is real. Go to dashboard > tools > tax center > gain/loss calculator and run it. Then see this: pic.twitter.com/izsWDetyND

— Crypto Xfitter (@CryptoXfitter) October 7, 2018
Bitfinex obtains a banking partner
On Oct. 6, Larry Cermak, former editor at Diar and head analyst at The Block, reported that leading crypto exchange Bitfinex obtained a banking partner in HSBC, a $133 billion banking giant based in London.
---
This is our comparison of ethereum vs bitcoin. Dash vs bitcoin and Monero vs bitcoin shows you advantages and drawbacks of BTC in comparison to most known privacy coins.
---
"Bitfinex is now banking with HSBC through a private account of Global Trading Solutions. Very good fit if you ask me. It's also worth mentioning that all EUR, JPY and GBP deposits are paused but Bitfinex 'expects the situation to normalize within a week'" Cermak said. HSBC partnership will be the first one Bitfinex attained with a banking institution ever since their previous partnership with Wells Fargo fell apart in a highly publicized case which ended up with a lawsuit against the US-based banking giant.
Fortnite cheaters get more than they bargained for
A recent investigation by Malwarebytes Labs brought to light an issue related to a number of supposed cheats for the popular video game "Fortnite." Fortnite players, looking to gain unfair advantages over other competitors, will often times search for in-game hacks on YouTube. Scammers realized that and have unleashed a wave of videos promising those who download the provided software things from free season passes to in-game advantages. Naturally, vast majority of these cheats are actually trojan malware viruses that are designed to specifically sniff out cryptocurrency related data like private keys or addresses.
Pantera Capital crypto fund hasn't started off well
The US-based digital asset fund management company Pantera Capita released an update which addressed the performance of their newly-created cryptocurrency focused fund and the results weren't exactly impressive. The report was published on social media and revealed that the U.S. investment firm lost their investors 40.8 percent of their initial investments. The figures were a part of the fund's year-to-date losses, which currently sit at 72.7 percent. Pantera Capital's portfolio boasts several notable blockchain projects, including 0x, Abra, Brave, Shapeshift, and XRP.
Reddit user plans to livestream a 51% attack
Reddit user team-periwinkle posted a thread on Reddit today which detailed his plans to perform a 51% attack and livestream the event to the general public. At first he considered going against the Bitcoin testnet, giving people a closer look at how exactly a 51% attack works in real life. The livestream would lead the community through the details of how the attack works and have the streamer explain every concept encountered along the way.  He later on decided to focus the attack on a smaller cap coin mainnet. For now the target seems to be Einsteinium but the specific coin seems to be subject to change. Overall the stream will be of educational character and team-periwinkle seemingly isn't looking to steal any funds.

CaptainAltcoin's writers and guest post authors may or may not have a vested interest in any of the mentioned projects and businesses. None of the content on CaptainAltcoin is investment advice nor is it a replacement for advice from a certified financial planner. The views expressed in this article are those of the author and do not necessarily reflect the official policy or position of CaptainAltcoin.com