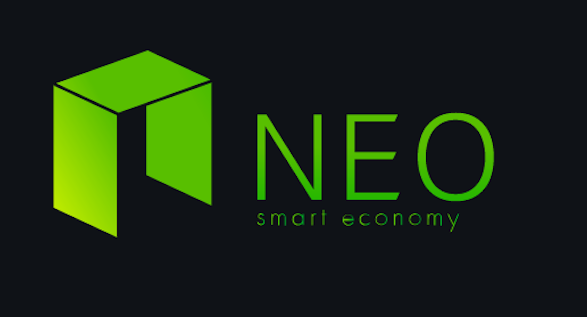 NEO's price action hasn't been that great as of late. Past month highs were reached quite early, around July 5th, when we saw the coin reach 42.18 USD/637621 satoshi. Ever since, we saw it bleed out and July lows were reached on 31st, when one NEO was worth 30.13 USD/ 390107 satoshi.  The month of August started off in a similar fashion, as the price stabilized for a while before heading into red during the last couple of days.
At the moment of writing, one NEO is worth 14.73 USD (a 10.14% drop in the last 24 hours)/0.00242591 BTC (a 8.11% drop in the last 24 hours). The coin has a pretty solid daily trade volume of 6,887 BTC. With a market cap of 957,717,416 USD, NEO is currently the 15th most valuable cryptocurrency on the market.
AlpoCrypto provided the current TA of NEO:


"NEO/BTC – As we can see here everyone, NEO has broken its KEY support level around 3320 Sats. Our next significant weekly level is what i call the area of largest financial upside. The Analysis is simple, you may be saying – You only put in two support levels? Well yes, that is all we need in this circumstance as we definitely know the direction of the market structure. We have broken a key level with little to no bulls in sight. I feel we will see NEO lower and i will be buying up soon. As you can see the first market cycle on NEO looks almost identical to the second market cycle. From the data we have we can come to a conclusion that NEO is nearing its bottom and bulls will start accumulating around the 2000 satoshi mark."
NEO on-platform development seems to be in an upswing. O3 mobile wallet, the first ever created mobile wallet, enabled trading of $NEO, $GAS and NEP-5 tokens on Switcheo Exchange through its updated interface.  Speaking of Switcheo, the first decentralized exchange on NEO blockchain, it announced the beginning of HashPuppies RHT token trading on August 10th (HashPuppies is a digital pet trading and breeding game). USA-based BizShake released an alpha prototype of its ecosystem for renting real-world assets on the Ontology TestNet. Meanwhile Zeepin, a distributed network for creative industries, announced its GalaCloud platform and immediately began a crowdfunding campaign for its GalaBox G1 Mining Machine. NNS (Neo Name Service) testnet has been released and an official tutorial for setting it up/using it can be found here.
---
Top NEO and GAS coin wallet softwares are mentioned in this article.
---
NewEconoLabs (NEL), in cooperation with NEO Global Development (NGD), announced a NEO blockchain Game Competition, an incubator of sorts designed to kickstart game development on the platform. The competition has ¥3,500,000 worth of GAS to be won, spread across 39 different awards, and over 120 developers have applied so far. As of August, six entries have been approved as a result of this incentive plan.
The game variety itself isn't something to write home about as most projects are currently trading card games, with CryptoGladiator being the staple of the concept. The CryptoGladiator game has launched on August 13th and is a game where players collect gladiators with unique appearances and abilities through market transactions and cloning. Blockchain technology does not currently have the capacity to support direct, real-time gameplay due to transaction or invocation delays; it can only be used as a medium to store the game data at the end of each game round. Still, with more investment we should expect to see the quality of these games improve in the future.
This wasn't the only community competition organized on the NEO blockchain. City of Zion, a hub consisting of NEO developers and community members interested in growing the project, started conducting dApp competitions with the goal of populating the blockchain with quality projects and tools. While the first two competitions that were held garnered a lot of good developments, they revealed a problem: people weren't really clear on how to interact with the NEO Ecosystem. This is why the topic of the third planned competition will be tutorials. The CoZ community will hand out 1350 GAS to each of the 10 best tutorials that cover the following issues:
Deployment and maintenance of full nodes (including as consensus nodes)
Setting up a development environment for decentralized application development
Smart Contracts development and interfacing
Design and development of a decentralized application
Conducting a token sale in the NEO ecosystem
Bootstrapping a dApp focused business in the NEO ecosystem (including overview of incorporation and business needs in a jurisdiction)
Overview of the NEO ecosystem
Overview of the NEO technical architecture
This competition will start on August 11th and last until September 14th 2018.
NEO founders Da Hongfei and Erik Zhang recently participated in a Reddit AMA which detailed the future intentions and addressed some of the community concerns. Namely, NEO was criticized for their lack of transparency regarding the ways they are spending their funds and for their general lack of communication with its wider ecosystem. Zhang addressed the issues, claiming that the project is only spending funds on development related activities that will ensure NEO becomes a profitable venture in the future. Additionally, Da Hongfei confirmed that additional transparency and communication will be among the teams biggest priorities for Q3/Q4 of 2018. Improving the technology of the platform and making it more accessible to developers, decentralization of the voting system and the token supply (most tokens are held by NEO themselves), better marketing and increased cooperation with Ontology were among many things that were discussed in this AMA.
---
Read Coinbase versus Bitstamp – head to head comparison.
---
Right now, the eyes of the NEO community are mostly focused on the NEO 3.0 upgrade which should bring about answers to many, if not all of the questions asked above. Coinbase Custody also mentioned NEO as one of the tokens it is looking into adding to its platform, so that could have its own positive implications for the future. The final verdict on NEO (or on any cryptocurrency on the market, for that matter) still seems far away, but they seem to be making plenty of steps in the right direction.

CaptainAltcoin's writers and guest post authors may or may not have a vested interest in any of the mentioned projects and businesses. None of the content on CaptainAltcoin is investment advice nor is it a replacement for advice from a certified financial planner. The views expressed in this article are those of the author and do not necessarily reflect the official policy or position of CaptainAltcoin.com