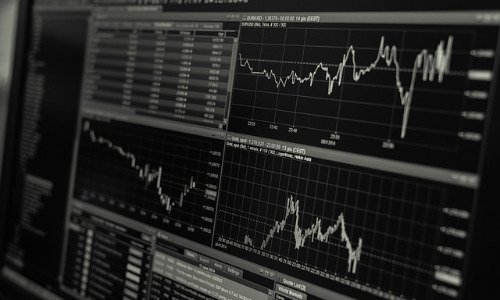 First it was ZRX that surged in the anticipation of its listing on Coinbase, then it was BAT's turn. Once BAT did its ritual pump and dump, buyers are parking their gains from these two altcoins into the next top candidates for Coinbase listing.
The biggest fiat on-ramp officially stated what coins are among the top candidates to be listed and that list of 5 coins is already shortened to the 3 remaining: ZEC, ADA and XLM.
The volatility-thirsty market is looking at these coins as the only ones that have some chance of serious movement up and down so they can actually make some profit in the stagnated market. If we throw a glance on the charts – it is clear where the profits are flowing right now.
Stellar Lumens are up 14.8% on the week with an upward trend and they are heavy favorites in our eyes. Here are couple of reasons why Stellar could be the next listing:
Coinbase has close business ties with Circle – investment app that offers cryptocurrency as a buying option. One of the coins offered in Circle is XLM which prompted XLM holders to see this as the advantage for Stellar to be the next Coinbase listing. The reasoning is solid – if it is already on Circle and Circle works closely with Coinbase, it is very plausible for the XLM coin to be added to the Coinbase exchange.

Based on what Coinbase have put out in their public releases about requirements to be listed on the platform, I'd say Stellar ticks the boxes. For a coin to enter Coinbase, it needs to meet the criteria in the digital asset framework released last year. The quality of the project is part of the criteria along with liquidity, legal compliance, token economy.
And third, a member of the Stellar board is the president of Y Combinator. Y Combinator owns 7% of Coinbase. That member is of course Samuel H. "Sam" Altman.
Next on the list of candidates is ZCash – ZEC that didn't move up too much – 2.7% up on the week. This probably shows the market doesn't see ZEC as the next coin on Coinbase although this project has its trumps in the race.
Adding ADA or XLM would just be adding another dapp platform, adding ZEC would be a first privacy coin on Coinbase.
---
Cardano didn't move as well – 0.7% on the week which is another indicator on community's opinion on the next Coinbase nominee.
ADA's Coinbase chances are okay, but still lower than those of a couple of other coins that were mentioned in the Coinbase announcement. The biggest problem with it is its lack of an actually functional platform. It is however lauded as one of the more technically solid smart contract-focused projects on the market so it's understandable why Coinbase decided to take it into consideration.

CaptainAltcoin's writers and guest post authors may or may not have a vested interest in any of the mentioned projects and businesses. None of the content on CaptainAltcoin is investment advice nor is it a replacement for advice from a certified financial planner. The views expressed in this article are those of the author and do not necessarily reflect the official policy or position of CaptainAltcoin.com