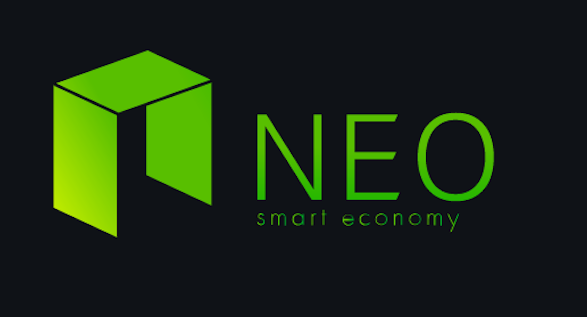 NEO is a Chinese Ethereum, we've all heard it a million times. But can it compete with Ethereum? Or better yet, does it even need to enter that competition?
Quick reminder what is NEO all about:
NEO wants to digitize real world –  this will involve recording the ownership of everyday assets such as houses, vehicles or any physical possessions on the blockchain. By digitizing these assets, their ownership can be linked to digital identities via smart contracts. This facilitates what NEO hopes will develop into a "smart economy" by affording a layer of immutability and accessibility not previously possible under the status quo.
Huge developer interest
NEO has done a very good job of creating an engaged userbase and driving developer awareness and involvement. This is not something that should be taken lightly, as developers working on certain project quintessential to success in the blockchain space. Between real interest and ecosystem investment stemming from the ICO (plus token value appreciation), it's clear developers are finding a lot to like with NEO. That's a huge positive for NEO and not short of impressive achievement.
European Tour
NEO's April is packed with events and conferences – starting from April 14th and conference in Amsterdam. The extensive European Tour then moved to the other end of the continent, Lisbon on 16th April. Then the team had stops in Madrid, Paris, Vienna, and Zurich.
Other notable events in April include the NEO XQRC Hackathon that was held in Tokyo on 13th April and then there is a listing of the NEO token on Cobinhood on 30th April or somewhere around that date. Tokyo Hackathon was open invitation event that featured teams and individuals. Those involved had an opportunity to develop their own decentralized applications (dApps) on the NEO platform. Winners were awarded using NEO coins. This was a great opportunity for young developers to gain some insight into blockchain use.
Decentralized exchanges on NEO blockchain
Two of the most exciting projects are certainly the two decentralised exchanges which will be launched on the NEO blockchain: Switcheo and Neon Exchange (NEX).
SWH will be Switcheo's native token used for cross-chain trades on the DEX. Fees from the exchange will be disbursed to SWH holders once staking begins. In addition to NEO and GAS, Switcheo will use SWH as a quote currency to increase token liquidity. Using SWH will provide a 50% discount on trading fees, as opposed to using other tokens.
The decentralized exchange seeks to operate with other blockchains, such as Qtum and Ethereum.
Neon Exchange (NEX) is a decentralized platform on the NEO blockchain that applies a publicly verifiable offchain matching engine to handle trading volume and support complex orders (such as limit orders) that are not possible on existing DEXs. NEX will be the first exchange to utilize NEO, NEO Gas and its own NEX token as base pairs to trade NEP-5 tokens.
ICOs on the NEO blockchain
Since the beginning of the year, NEO started like the fire brigade and has already launched four new ICOs on its blockchain in the first two months: DeepBrain, QLINK, Trinity Network Credit and Zeepin. Together with the token Red Pulse and Gas, the fuel of the NEO platform, which has existed since the end of October 2017, six tokens are currently listed that are based on the NEO blockchain. Zeepin is the lowest ranked with 275, all other NEO based tokens are placed in the Top 200. Thus NEO delivers the best inventory of all development-supporting platforms to Ethereum.
But we are already back to the big comparison with the first man. Despite all the differences, this comparison will certainly not be so wrong for the creators of NEO, after all, NEO is striving, similar to Lisk, to build an entire ecosystem on its own technology. NEO's website also states that it is working on the creation of an entire decentralized "smart economy". NEO considers digital assets, digital identities and smart contracts as essential building blocks for a smart economy.
Is it centralized? And is NEO under a thumb of China autocracy?
So everything ready for the transfer of power from Ethereum to NEO? Critical voices from the crypto scene also have their say. Especially the apparently close ties between the NEO development team and the Chinese Communist Party raise concerns in many places – especially against the background of the restrictive crypto policy of the Chinese government. Shortly after the ICO ban in China, there had been rumours that all ICOs would have to be handled via NEO in future – a centering that would suit both NEO and the Chinese government.
The actual performance of the platform is also questioned by some very pessimistic observers. The recent abundance of ICOs presents the network with greater challenges than it would like. During the launch of an ICO or shortly afterwards, for example, there had been repeated reports that the network had temporarily failed or wallets were unusable. In addition, the NEO platform should not be as user and developer friendly as it looks. It is said to be very difficult for code developers to create NEO-based smart contracts. Also, setting up a Smart Contract on NEO with a fee of currently 500 GAS is not exactly cost-saving.
Conclusion
Even if something is definitely emerging in the East – NEO will very probably not be a serious threat to Ethereum's top spot in 2018 either. The very expression danger is misleading in this context – should it be the aspiration of a decentralized community to have a market-boosting competition for the development of new blockchain projects. Therefore, the Smart Economy Network of NEO is not necessarily a supplant, but rather a complement to Ethereum, with other main emphases, strengths and weaknesses.

CaptainAltcoin's writers and guest post authors may or may not have a vested interest in any of the mentioned projects and businesses. None of the content on CaptainAltcoin is investment advice nor is it a replacement for advice from a certified financial planner. The views expressed in this article are those of the author and do not necessarily reflect the official policy or position of CaptainAltcoin.com